Add these Rosemary Chicken Kebabs to your summer grilling list!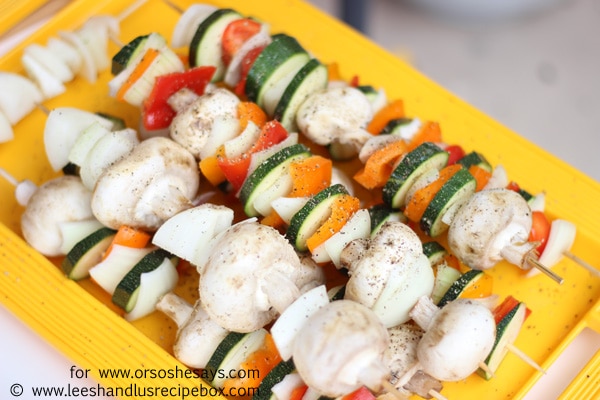 We still have quite a bit of time left in grilling season, but it is usually about half-way through the summer when I panic and realize that we haven't been grilling as much as we could have been. I think there must be a little bit of magic in cast iron because everything off the grill always tastes better to me and these rosemary chicken kebabs were heavenly!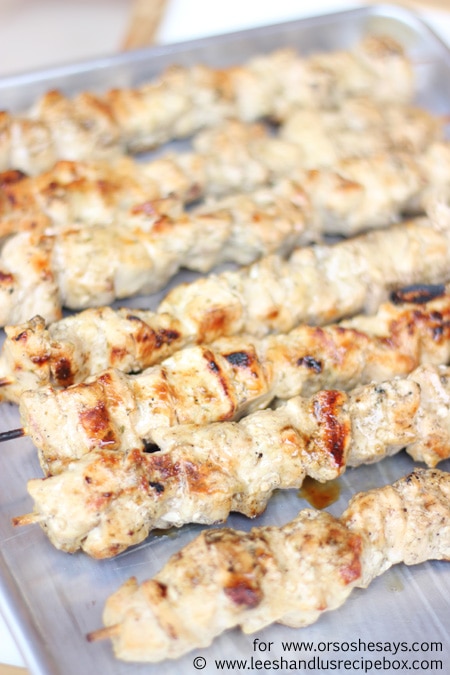 Lu got the recipe from her brother-in-law and his wife and it has become a fast favorite for both of us. It's full of flavor and the resulting chicken is moist, tender and oh-so-delicious!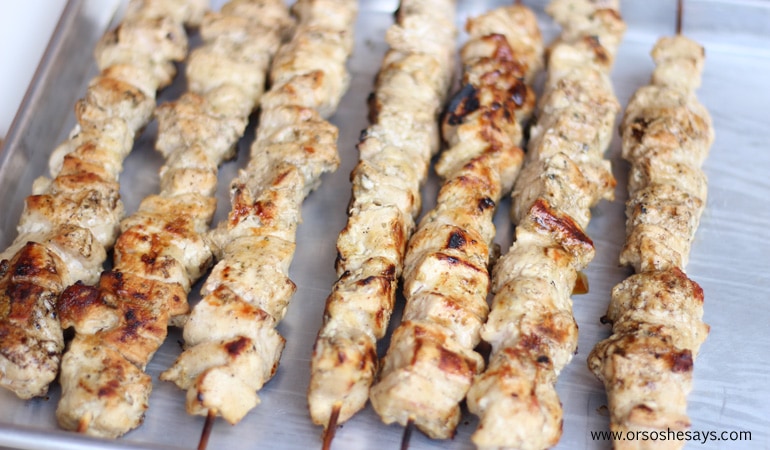 When we do kebabs we always cook our meat separate from our veggies to make sure that everything is fully cooked and no cross-contamination is happening. Just a note on the marinade, if you want to marinate your veggies, put some marinade in a separate bowl before adding the chicken to it. We opted to just spray our veggie skewers lightly with cooking spray and salt and pepper them, but if you're looking for even more flavor you can marinate them for 30 minutes or so before grilling.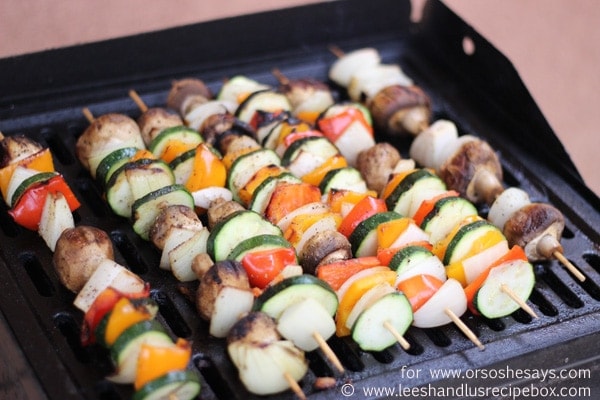 If you're lucky enough to have any leftovers these reheat really well, or are great served cold over a bed of greens to make a salad. We hope you'll give these kebabs a try next time you fire-up the grill! Enjoy!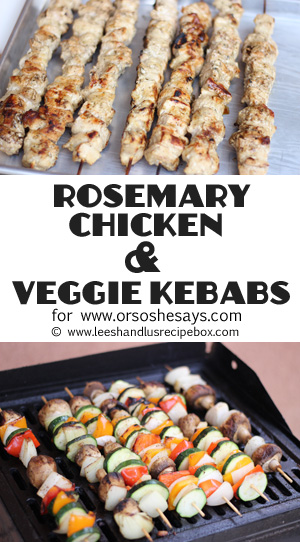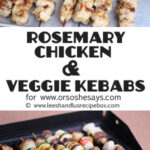 Grilled Rosemary Chicken & Veggie Kebabs (she: Leesh and Lu)
Grilled Rosemary Chicken and Veggie Kebabs
Ingredients
½

cup

olive oil

½

cup

ranch dressing

3

tablespoons

Worcestershire sauce

1

tablespoon

minced fresh rosemary

1 ½

teaspoons

salt

1

teaspoon

lemon juice

1

teaspoon

white vinegar

¼

teaspoon

ground black pepper

1

tablespoon

white sugar

5

boneless

skinless chicken breast halves, cut into 1-inch pieces

For the veggie skewers:

Zucchini

cut into bite sized pieces

Whole mushrooms

Red Bell Peppers

cut into large chunks

Sweet Onion

cut into large chunks

Cooking spray

Salt and pepper

to taste
Instructions
In a medium bowl, combine all marinade ingredients except the chicken. Stir until combined and allow marinade to sit for 5 minutes. Add in chicken pieces and stir to coat. Cover and marinate for at least an hour, or as long as overnight.

To prepare the vegetable skewers, thread veggies onto skewers and spray lightly with cooking spray. Season with salt and pepper.

When ready to cook, preheat grill to medium-high. Thread the chicken onto skewers and discard marinade. Grill on a lightly-oiled grate for 8-12 minutes or until the chicken is no longer pink in the center and the juices run clear. Cook the veggie skewers until they are crisp-tender and have good color and caramelization from the grill.
Recipe Notes
Recipe Source:
Russell and Shauna Grover
For more summer fun and food, check out these posts: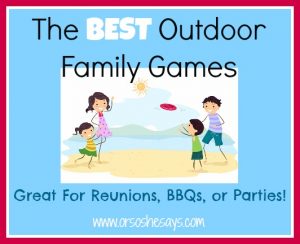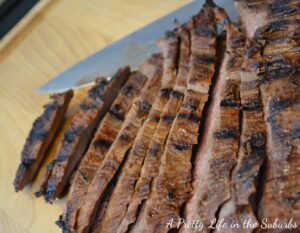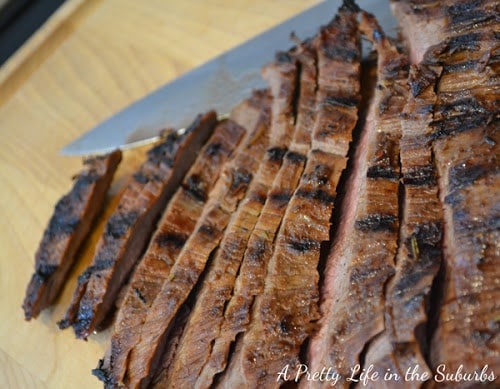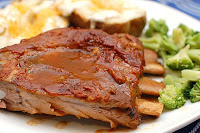 Save
Save
Save