Hello new friends! This is Kristina from Mother's Niche and I'm thrilled to be the new Family Contributor here at "Or so she says…" A little about me: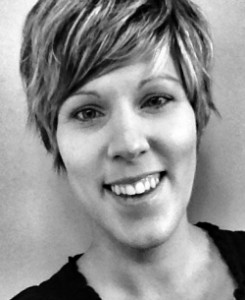 I live in Utah with my husband and two adorable little girls. I come from a family of 8 kids originally, but after my mother's "happily ever after" received some major bumps in the road, she re-married to a man with 7 kids. Did you read that right? Yes, I am now one of FIFTEEN kids. Try and swallow that one! The blend of families has been a great one though and I love each and every one of my siblings. Having a love for family life, I received my degree in Marriage and Family studies and currently blog about motherhood, traditions, and provide printables and projects to make your life as a mother easier!
Moving on…
I'm here to save you money today! Something great about my husband is how frugal he is (he tries to keep me in line). As he went over our budget several months ago, he wanted to find a way to lower our utility bill by at least $10-20 each month. So he called each of our utility companies and asked if there were any ways we could be saving money. Here are a few of the simple tips they gave him. Most of these are really easy to implement, and the savings really do add up.
15 Simple Ways to Save Money On Your Utility Bill:
Brushing teeth: don't leave the water running while brushing your teeth!
Washing dishes: instead of letting your water run the entire time that you are washing dishes, draw a sink full of soapy water and wash them there. In fact, draw a sink full of soapy water before you start your meal prep, and put dirty dishes in the sink as you use them. This will prevent food from drying onto the dish and make dish washing much easier.
Unplug. Unplug electric devices that you rarely use. Even if they are turned off, having them plugged in still wastes energy. Before you go to bed, walk through the house and make sure all electronic devices are turned off. Likewise, keep TVs and computers turned off when not in use.
Cracks and leaks. Fix any cracks or leaks around windows and doors. This will make a significant difference on heating costs.
Oven. You don't have to wait for your oven to be completely preheated to start cooking your food. Wait 5 minutes until your oven is hot, and start baking. Also, turn your oven off 10 minutes before your food is done, and the oven will stay warm enough to keep cooking it.
Summer meal prep: use your oven as little as possible. Eat fresh foods from the garden, and cook with a crock pot.
Winter meal prep: crack your oven after baking so that the warm air can heat up your house.
Watering grass. If you don't have an automatic sprinkler system, avoid watering your grass too long. Too many people turn their hose on and then forget about it. Set a timer on your phone to remind you to turn the water off.
Laundry. Wash clothes on cold unless they have stains.
Filter. Replacing filters on your furnace is really important. Not changing your filters regularly will make your furnace work harder than it needs to and will cost you more money in the long run.
Water heater. Turn your water heater down enough that when your water is on its highest setting, it is not hot enough to burn a child's hand. This will save significantly on your utility bill! Many recommend somewhere around 120 degrees, but not higher than 140.
Disable the dry cycle on your dishwasher and let your dishes air dry.
In the summer time, hang heavy towels/blankets outside to dry. I hate doing laundry enough as it is, so there's no way in Hades that I'm going to hang-dry ALL of my clothes, but hang-drying heavy towels and jeans is doable for me.
Showers and baths: I noticed that my toddler is just as happy with her bath if I give her half as much water as I used to. She doesn't even notice. If you can manage, cut shower times down. On weekends when my husband is home, my shower is the one time that I get to think to myself-alone! So I won't be cutting that one short, but for all other times cutting down shower and bath time is an easy way to save on the water bill.
Call and Ask. Ask if there are ways you could be saving. Do you own any energy-efficient appliances? Many companies will offer you discounts just for owning them. It never hurts to ask.
That's all for now! If you're itching for more ways to save money, check out my post on How I Save Money Online.
Until Next Time!
photo credit: Robert S. Donovan via photopin cc