Hi, my name is Jessica. I'm so excited to be here as the newest craft contributor! I blog over at Cutesy Crafts where I show off all of the fun things that I make for my kids and my home.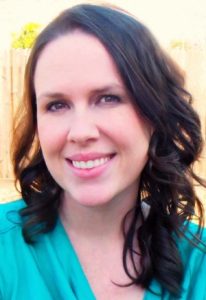 Recently, my son had his 6th birthday party. I always like to make some sort of handmade party favor. Last year, the theme was superheroes. His theme of choice this year? Legos! Seriously, that boy would sit and build Legos all day if I let him! I thought it would be fun for each of the boys at the party to draw a face on their own Lego party favor bag. They turned out so cute!
Lego Party Favor Bags:
I bought some cute little 5 1/2 inch tote bags at the craft store and stenciled each bag with a Lego head. I made these stencils using vinyl, but you can also use the freezer paper method. Download the Lego head template here and just cut it out with scissors. Center the stencils on the bags and paint with a matte fabric paint. For the best results, start on the stencil and paint in toward the center. This prevents paint from being pushed under the stencils.
Once the paint is dry, peel off your stencils, heat set the paint, and you're ready for the party!
Each of the boys took a black Sharpie and drew a face however they wanted. (We had a princess party going on at the same time, hence the pink tablecloth.)
There weren't many boys coming to the party, so I splurged and bought them each the cheapest Lego set I could find. We scattered the pieces across the center of the table and gave them their instruction booklets.
The boys picked through the pieces and each built their own set. Evan's vision of the party was everyone sitting around building Legos, so this was perfect!
When they were done, the Lego sets went into their bags, and they got to take them home. A much better party favor than candy!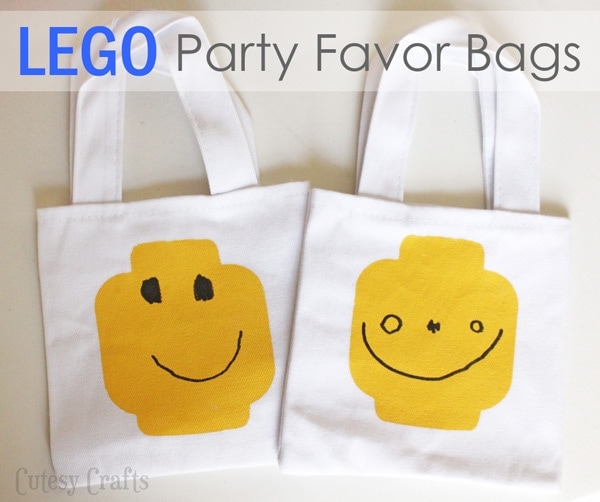 We also had Lego cake pops at the party… those didn't turn out so great. Come on over to my blog to see my awesome Lego Cake Pops Fail. Won't be making those again any time soon!