This post is brought to you by CJ Affiliate's VIP Content Service. Thank you Kmart for sponsoring this post. While this was a sponsored opportunity from Kmart, all content and opinions expressed here are my own.
Have your kids been back in school for a while? My daughter started at the end of August, and she was so excited! When she goes back, I like to wait a while to see what kind of donations her teachers need for their classroom. Luckily, I can get great low prices on items on the teachers' wish lists by shopping at Kmart! The school supplies I purchased at Kmart this year (listed below!) were still on sale so I got enough supplies for my cake that both of her teachers can divide up and use in each of their separate classrooms.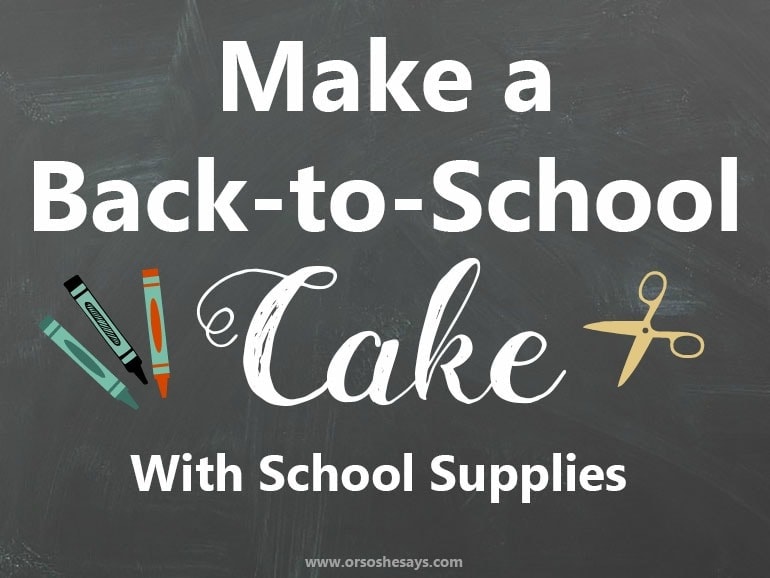 This year, instead of just buying a box of school supplies and leaving it at the school's office, I decided to make a cake! When I told my husband, he was so confused. He said he didn't think homemade treats were allowed in the classroom. I explained to him I meant a cake made out of school supplies! Y'know how at baby showers people sometimes use diapers to create a cake, or a motorcycle, or an animal? Making a school supplies cake is a creative way to give teachers a practical, useful, much-needed gift, which I love (and they love too!). Presentation can make all the difference in how a gift is received, and since I appreciate my daughter's teachers so much, I wanted to show them with a little extra effort.
For one classroom school supplies cake, you could use the following items found at Kmart for a screamin' deal:
Low-Odor Dry Erase Markers (Expo Dry Erase Markers $3.50 on sale through 9/16)
No. 2 Pencils (Ticonderoga Yellow Pencils 24ct $4 on sale through 9/16)
Glue Sticks (School Glue Sticks 6ct. $2.50 on sale through 9/16)
Other items could include: tissues, crayons, colored pencils, notebooks, resealable plastic bags, or copy paper. You could stack the copy paper at the bottom of your "cake" and layer the other items on top, securing with string/ribbon.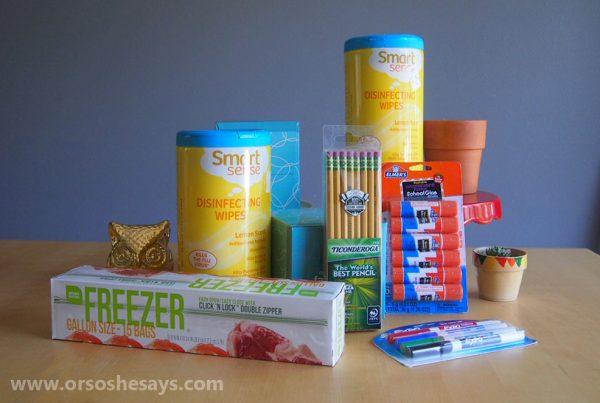 Put the tallest item(s) in the middle and arrange the next-tallest around it. For me, that was the disinfecting wipes container, surrounded by freezer bags. Tie a string or ribbon around these items, near the top and the bottom, to secure them together.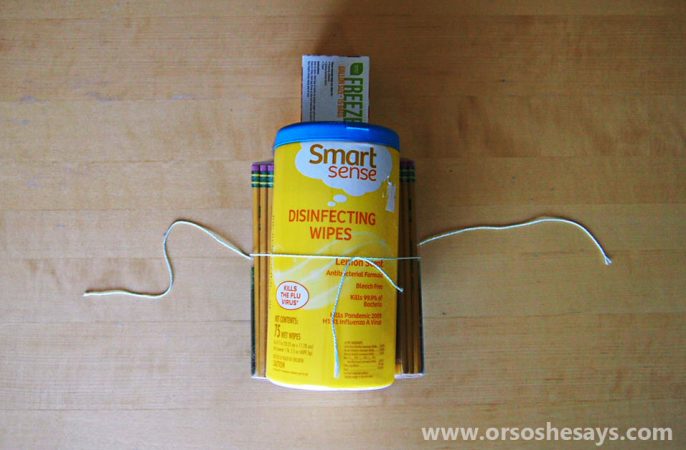 Create another tier (layer) to the cake by arranging the remaining items around the ones you just secured. Use more string or ribbon to secure these items to the inner layer and there you have it- a school supplies cake for the classroom!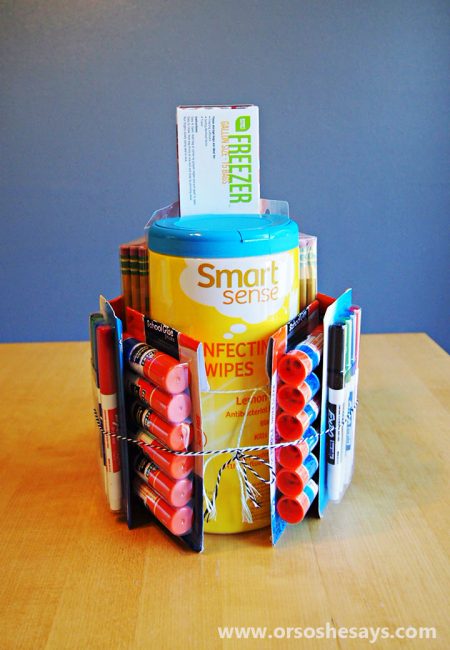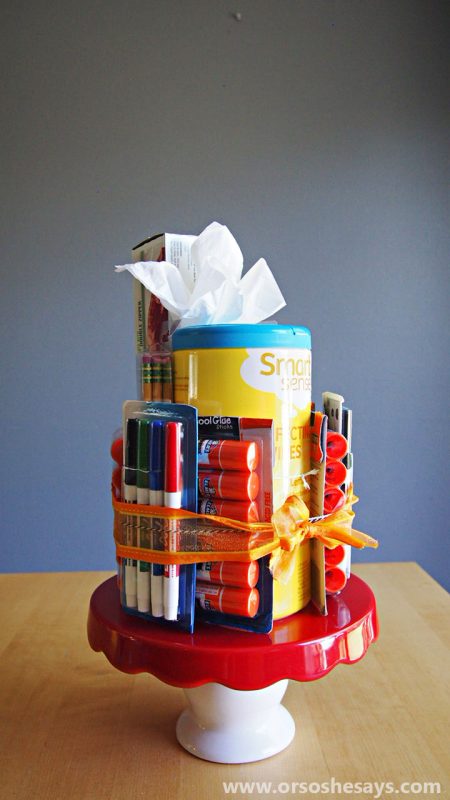 If you already had a chance to give supplies to your teachers, you could definitely do this again at the start of the new calendar year. Kids go through the pencils and markers so quickly when they're all sharing every day!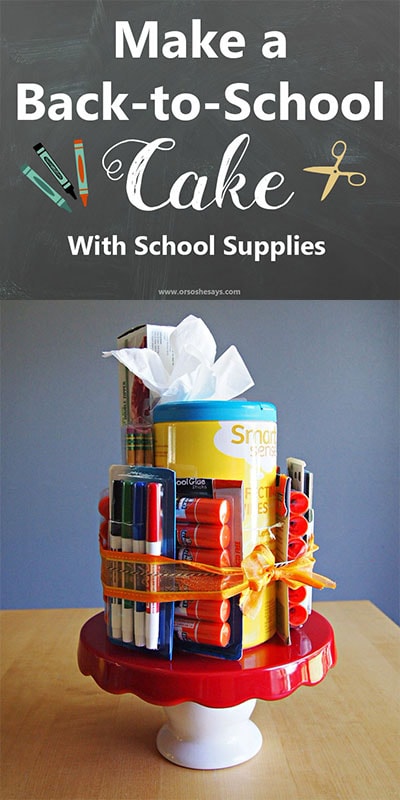 Happy "baking"!Save
Save
Save
Save
Save
Save
Save