This friendship snack mix is a great activity to get the family together and talking about their favorite things.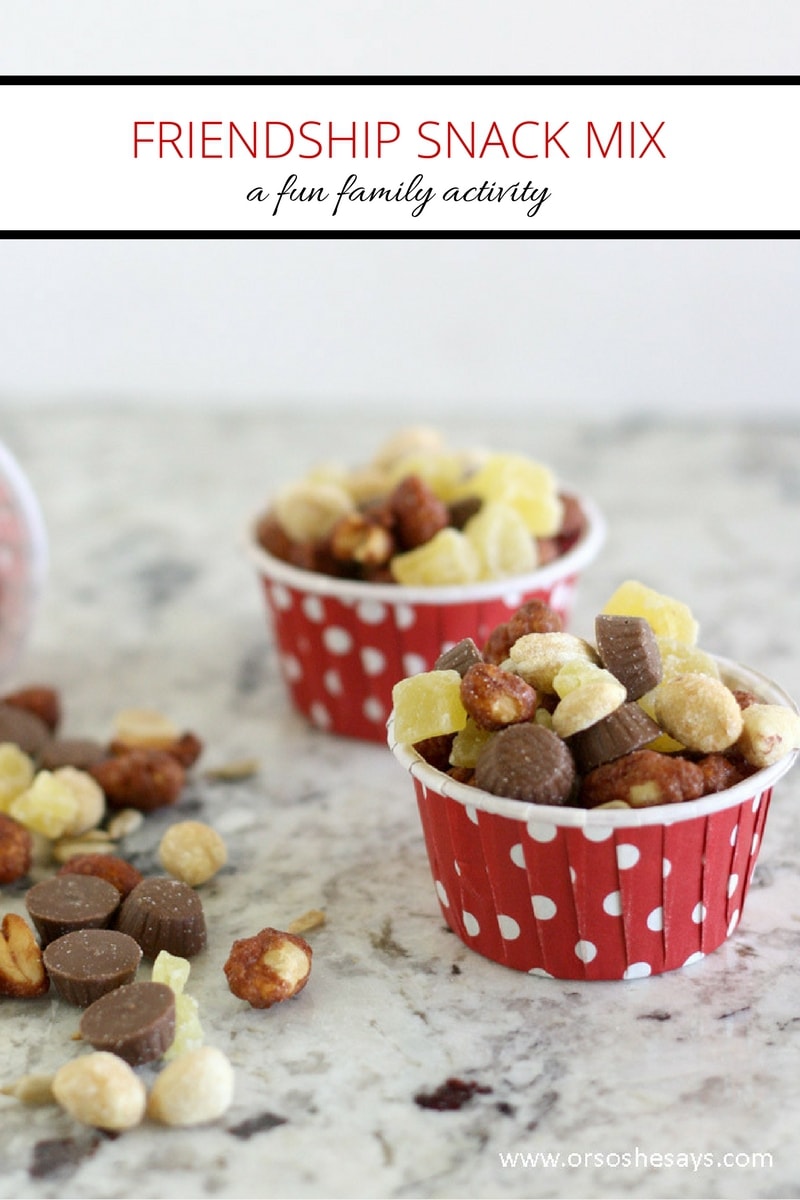 Hey there friends! It's Liz and I'm here to share with you this really fun idea! Now that school is back in session, my kids come home from school and want to eat everything in the pantry. I'm fine with them eating snacks, and I try and keep the pantry stocked. But I thought it'd be fun to create our own snack mix.
We headed to our local grocery store. I picked one that has those big barrels of random stuff you can buy in bulk or by the pound. I let everyone pick out their favorite thing from the barrels. We only needed about 1 cup of everyone's favorite thing to make our friendship snack mix.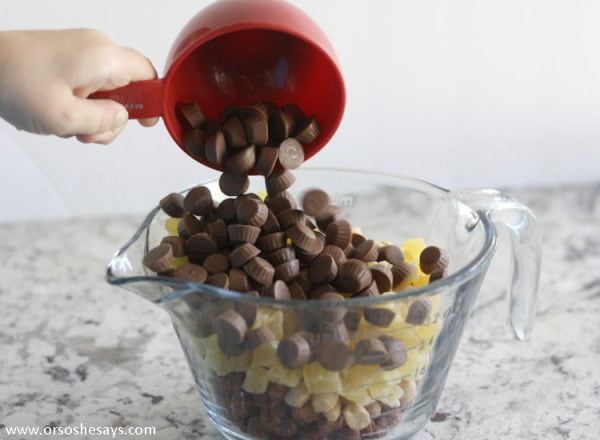 In a bowl we put everyone's favorite things together. We had peanuts, dried fruit, peanut butter cups and sunflower seeds. We talked about how even though we all picked out different things, when we mixed them all together, they were all really good together. And I liked that the kids were willing to try new things since it was in our friendship snack mix.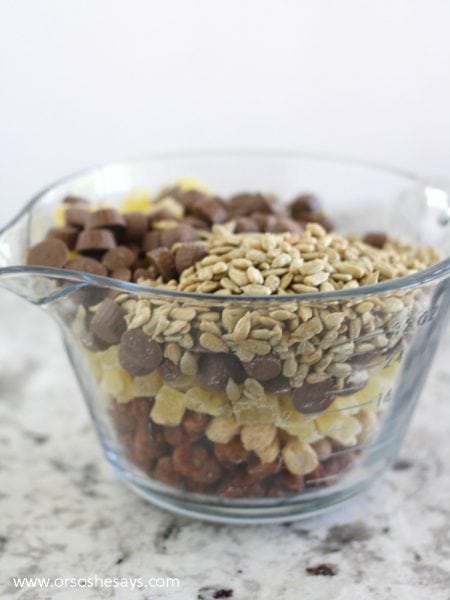 Just as each family member is different and unique, we are always better together.
This would also be a fun idea for a play date activity or party. Have everyone bring their favorite treat to add to a friendship snack mix.
And who can resist a yummy snack in a cute snack cup?! These are the perfect size for a snack while doing homework.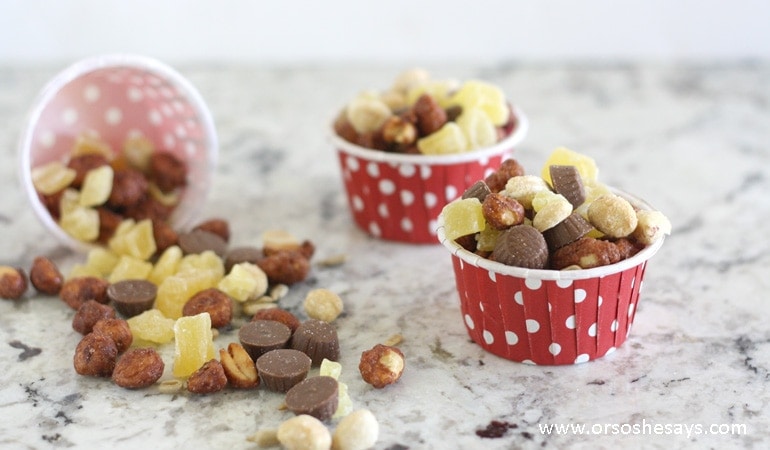 Does your family have a favorite snack? Give this a try one night and you'll have snacks for a week. It'll be fun to see what everyone picks.
Happy Snacking!
Liz
For more great snacks, check out these posts:
Delightful Snacks – The Healthiest Cookie I've Ever Made!
After School Snacks – Pack-A-Snack Style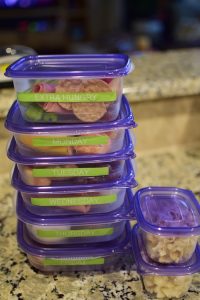 After School Snacks – Featuring Cheesy Ham Bites
Save