My favorite "pins" of the week…
I love this idea from Martha Stewart (print the label on her site) for Father's Day. You could make several tins of Chex mix and give to both dads and grandfather's. Need a yummy Chex Mix recipe? I wish I had one for you…but, no. Here's a scrumptious version from the Pioneer Woman.
These chalkboard shapes are so cool! They have ones for your kitchen (menu boards, calendars, etc.), your kid's rooms, tabletops…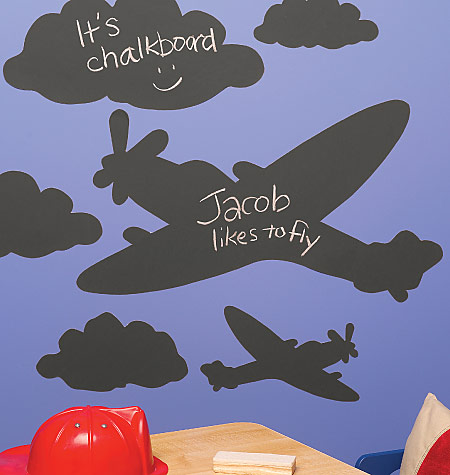 I don't know if I would actually ever MAKE these pastry covered pears…or choose to eat them over some calorie-packed cupcakes, but I sure like staring at them. Pretty!
I can't even read what it says, but a super-teeny-tiny note from the tooth fairy would get huge smiles around my home. (I haven't found the source of this cute idea, yet…sorry!)
I'm really considering this mat for my back door. The one I have now is all faded and poopie.
Speaking of doors, this is my favorite wreath! I got this wreath at Target a while back, and I swear I get a zillion compliments on it! I even got it in red too. The little rosettes are made from…wood shavings? I think. I'm too lazy to open my front door and double-check. It's nice and big, and it's still available ($39).
And, that's a wrap! See more of my favorites by joining me on Pinterest! (You can find more Slobber-fests by clicking on the label below or in the "Product Picks" on the category page.)