Stocking Stuffer Ideas
Pick #1
I love a good body scrub. There is no easier way to give yourself silky smooth skin than to exfoliate away all those nasty dead skin cells! The Majestic Pure Coconut Milk Body Scrub available on Amazon gets awesome reviews and if you're not that into coconut they have four other aromatic scents to choose from.
Pick #2
A few of my friends and I have been using this Babe Lash Eyelash Serum and we're having amazing results! I was so skeptical at first that this would really grow me LONG, strong, and gorgeous natural lashes but it really has! I get compliments ALL the time now! I love this stuff.
Pick #3
If your man has any sort of facial hair you'll want to consider snagging him The Official Beard Bib. How neat is this?! No more tiny hairs raining down over your bathroom counter and sink!
Pick #4
Here's another top-rated and GENIUS product for you, the MagnoGrip Magnetic Wristband! I know for a fact my man would use one of these. Heck, I could use one of these! "Embedded with super strong magnets for holding screws, scissors, and small tools. Provides a third helping hand when you need it most. Ideal for many woodworking, home improvement, and do-it yourself projects"
Pick #5
If you've got an adventurer in the family or someone into emergency preparedness, check out the LifeStraw Personal Water Filter. It filters up to 1000 liters of contaminated water without iodine, chlorine, or other chemicals!
Pick #6
I recently stuck one of these PopSockets: Expanding Stand and Grip for Smartphones on my phone and I actually really like it! My phone is on the bigger side so it really helps me keep a handle on it while I'm texting or browsing. Plus, popping it in and out over and over is pretty entertaining… 😉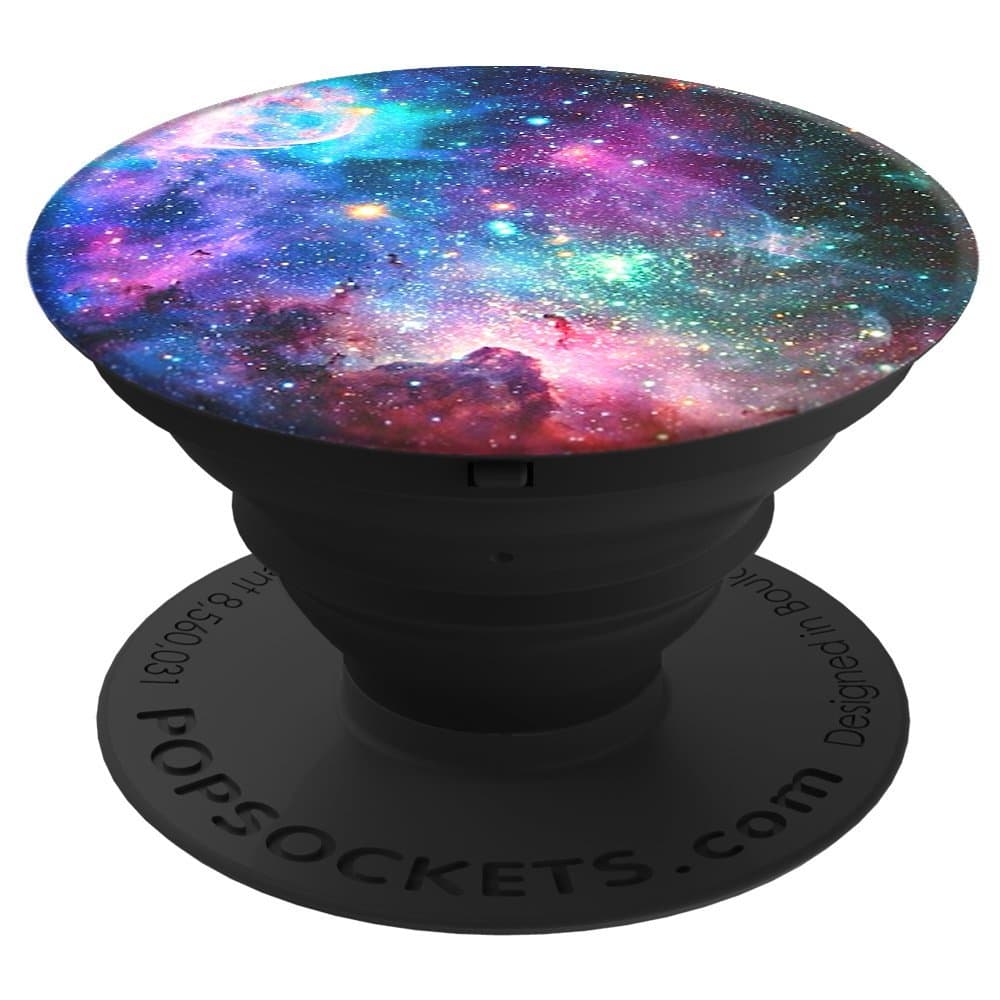 Pick #7
Have you seen these Letters to Me, When I Grow Up booklets? They are such a great idea and a fun way for kids to jot down their dreams and aspirations and then have an awesome keepsake later in their lives! "Twelve prompted letters bound into a keepsake book invite kids to share stories, draw, or make lists reflecting on what they know now, and what they imagine for their future. When they're grown, this paper time capsule becomes a cherished—and likely hilarious—look back on who they once were and who they have become."
Pick #8
What kid DOESN'T need a Slingshot Flying Screaming Monkey?! This crazy little monkey can be launched like a slingshot by holding it's stretchy arms, then pulling back the feet and tail. Watch the joy on your kid's face as it screams and flies up to 50 feet!
Pick #9
I remember getting Silly Putty in my stocking as a kid but supposedly this Crazy Aaron's Thinking Putty is a whole lot better. "It comes in 30 colors, including glow-in-the-dark, heat-sensitive, and electric-colored putty. It can stretch like rubber and bounce like a ball, and because it's silicone-based, it won't dry out or crumble over time. It's part toy, part stress reliever, part physical therapy and entirely addictive. Once you start playing, it's hard to stop!"
Pick #10
Kids love these Invisible Ink Pens with Built-in UV Lights! Writing top-secret messages and passing hidden notes? Yes, please. So fun!
Pick #11
If you have a Lego lover at your house take a look at these BrickStix Reusable Stickers for Legos. Basically, they can be placed on Lego creations for even MORE creativity and fun! Build a home, a town, a police/fire department, a fairytale, even an apocalypse!
Pick #12
Pick #13
I adore whoever thought up these Jellycat Soft Cloth Books. Each soft book is full of TAILS for little ones to pull, feel, and identify. There are 11 different styles to choose from but my favorites are probably Dino tails and Farm tails. My babies would have loved these!
Need MORE stocking stuffer ideas??
Stocking Stuffers ~ She Picks! 2011
Stocking Stuffers ~ She Picks! 2012
Stocking Stuffers ~ She Picks! 2013
Stocking Stuffers ~ She Picks! 2014
Stocking Stuffer Ideas ~ She Picks! 2015
Stocking Stuffer Ideas ~ She Picks! 2016
Did you miss these She Picks! posts from THIS year?? We recently shared:
Gifts for Babies & Toddlers 2017
Gifts for Girls, ages 3 to 6 2017
Gifts for Boys, ages 3 to 6 2017
Gifts for Girls, ages 7 to 12 2017
Gifts for LDS Missionaries 2017
Did you know Mariel and Mariah share even more gift ideas every single day on their She Picks! Facebook group?? It's true! And, we would love to have you join us and 6k other members. Just click HERE or the image below to join us.