Stocking Stuffer Ideas
Pick #1
Every outdoor cook needs a pair of silicone cooking gloves. This pair fits all sizes, has a lifetime warranty, and has great reviews.
Pick #2
The Reach and Clean Tool looks like a handy gadget – and a fun stocking stuffer. It is great for getting those hard-to-reach areas, like car windows, nice and clean.
Pick #3
You can't have too many portable phone chargers (or at least I can't)… This one is a great size for keeping in a purse or backpack and would be great in any adult of teen's stocking.
Pick #4
Jazz up your wall phone charger with Stick-It phone sticker designs. A great gift for teens and adults!
Pick #5
This sampler would be a nice surprise for a tea lover on a chilly Christmas morning.
Pick #6
A cool IQ Challenge Set provides hours of brainteasing fun for kids (and grown-up kids).
Pick #7
The crafter or teen girl in your life will love to find this Washi Tape collection in her stocking, for creating and decorating!
Pick #8
This awesome Silcone Spatula is a great gift for any cook. It is heat resistant and great for mixing.
Pick #9
My kids LOVE these cereal bowls with built-in straws. Santa brought them a set as stocking stuffers last year.
Pick #10
A set of Hapa Cars is a perfect stocking stuffer for a toddler or baby. They are adorable and the perfect size for little hands to push around the tree.
Pick #11
Finding stocking stuffers for babies can be tricky – NumNum's GOOtencils are a great choice! They are perfect for beginning eaters and teethers.
Need MORE stocking stuffer ideas??
Stocking Stuffers ~ She Picks! 2011
Stocking Stuffers ~ She Picks! 2012
Stocking Stuffers ~ She Picks! 2013
Stocking Stuffers ~ She Picks! 2014
Stocking Stuffer Ideas ~ She Picks! 2015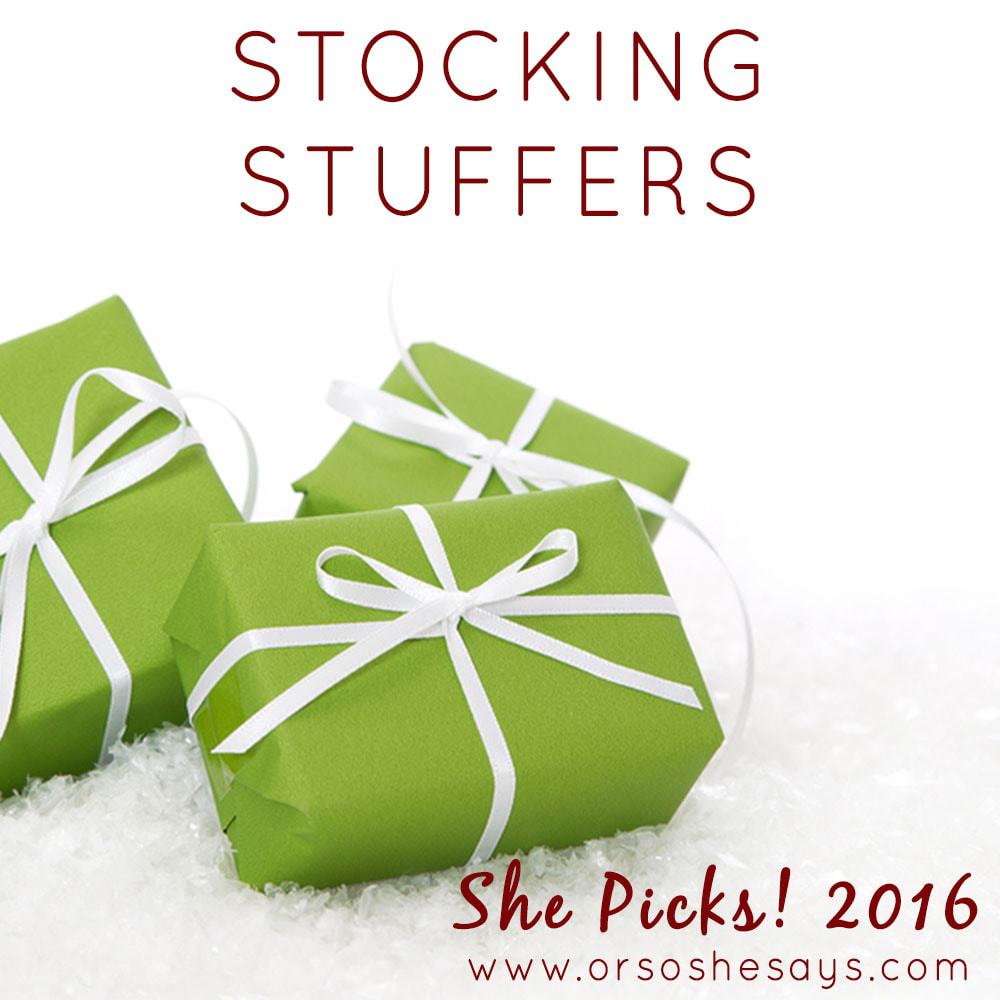 Did you miss these She Picks! posts from THIS year?? We recently shared: