The classic Thanksgiving table uses colors of orange, red, yellow and browns for centerpiece decorations. Take a new approach to your Thanksgiving table and pair modern colors with traditional table settings. See how I created a sophisticated Thanksgiving wreath centerpiece with a color palate that complements my existing decor.
This is Darleen from Darling Darleen , and I really feel that your table setting should work for you, for your style and even for your room color scheme. I have a lot of blues and grays in my dining room, so I am naturally drawn to those colors. One way to bring your color scheme in is by creating wreath centerpieces with flowers, berries and leaves. You may have seen Thanksgiving wreath centerpiece idea on wedding tables, but why not do it for your Thanksgiving table?
These wreaths are simple to create and perfect to adorn with colors you prefer through botanical decorations. Tuck Spanish moss into a grapevine wreath. Add dried flowers, berries, leaves, twigs, thistles to your liking. Trim the stems to 1 inch and tuck them into place. Secure with hot glue as necessary.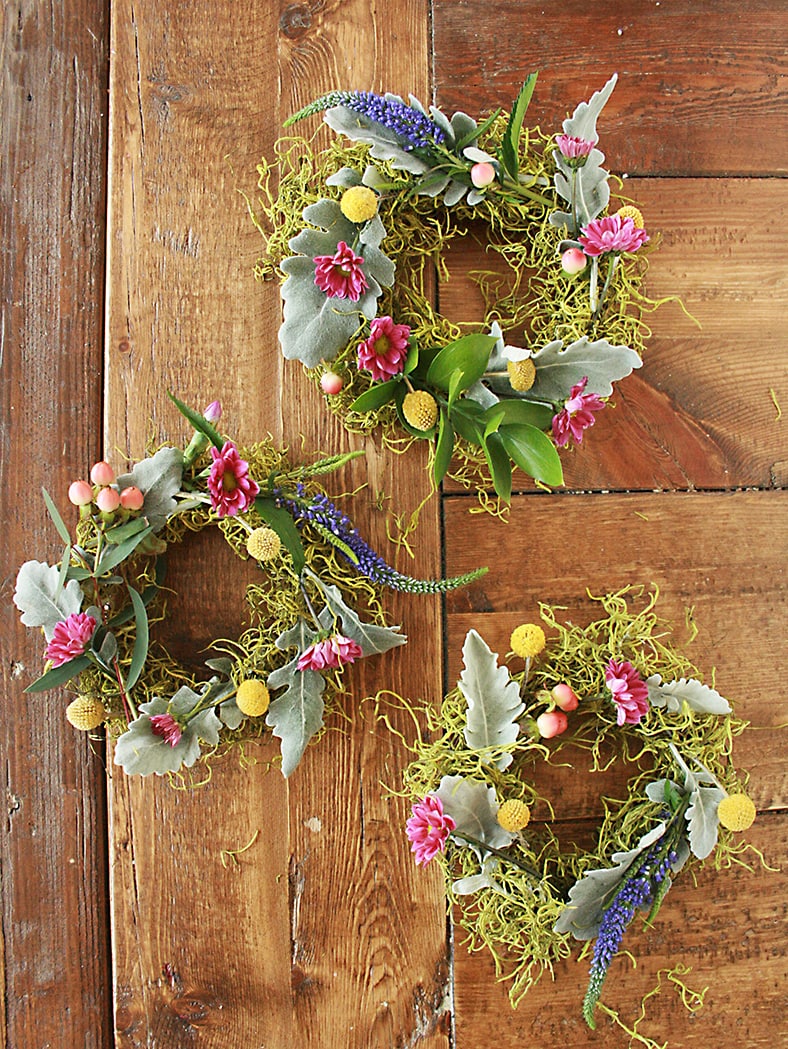 Use any remaining flowers and create tiny arrangements to mingle through your centerpiece. I made three wreaths for my table, but add more if you feel the need. Now you can get creative with these wreaths! Add a candle in the middle or a pumpkin (like I did). Or buy different sizes and stack them in a pyramid style. Place a vase or glass cylinder…just a few different ideas.
Your Thanksgiving table will be the first impression, so grab your guests' attention with this simple but pretty craft. Another fun idea is to showcase your Thanksgiving menu by writing it on brown kraft paper. Write the name of each dish with a marker, then thread twine through the paper tube and hang on a picture hook.
Don't forget to add your table cover or place mats, place cards and napkins. Get creative this Thanksgiving. You can see more Thanksgiving ideas over on my blog.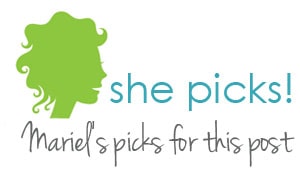 * So every time we have big family get togethers, such as Thanksgiving, I am REQUIRED to bring our Cornhole boards. The brother -in-laws and cousins are always anxious to compete against each other in this fun bean-bag tossing game. It's perfect to keep out on the deck or back porch!
* I love these the natural and Fall look of these tweed placemats. Since they're actually vinyl, they're easily wiped off! 8 of them for $20 bucks. Great reviews too!
* If you've ever wanted a Blendtec, one of those fancy-schmancy must-have blenders, now is the time! They have never offered a price this low on their refurbished blenders, $30 bucks off the already discounted price! I use mine in the kitchen ALL THE TIME… soups, smoothies, salsa… if you need an excuse to get one, it's called 'Thanksgiving and Christmas dinner.' 🙂
* Need a gift for your Thanksgiving host? I love the J.A. Henckels carving knife set found on Cooking.com. They're on sale right now! They also have a whole section filled with other Thanksgiving dinner products and gift ideas!