I'm Janessa. As a birth mother, I feel like I am constantly trying to overcome the stigma that comes along with it. Even those that know me well sometimes still have their own preconceived notions of what a birth mother usually is. Many think that I am just different than most birth moms, and the rest are all 'that way'. Which way, you ask? I think we all know. The type portrayed in Hollywood. The dead beat lady that has nothing to show for her life when their adopted child comes looking for them when they are 18. The girl that got pregnant in high school on a drunken one night stand and 'gave up' their child to avoid the associated drama and embarrassment. I could go on, but basically it's always a pretty negative description. My goal is to help people understand what most birth mothers really are. You can find me blogging at Scott and Janessa.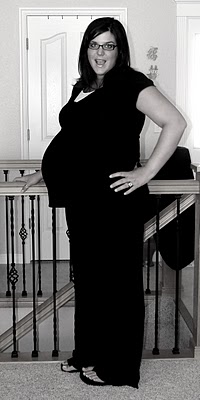 This is what I am:
I am a beloved daughter and sister.
I am confident.
I am a college graduate.
I am a lover.
I am a mature woman.
I am strong.
I am a professional.
I am smart.
I am beautiful.
I am a birth mother.
I placed my child for adoption because:
I love her.
I chose to.
I was educated on all my options.
I believe in eternal families.
I knew it was right.
I want the best for her.
I didn't want her to suffer.
I wanted her to have a father.
I am a mother.
I did NOT place my child for adoption because:
I was forced.
I was scared.
I was encouraged to.
I was embarrassed.
I was alone.
I was a sinner.
I didn't want her.
I was uneducated.
I didn't love her.
I know that not all birth mothers are the same as I am. But, I have never met a birth mother that placed her child for adoption because she didn't love them. I know that when you truly love someone you want the best for them, no matter what. I hope people universally can someday understand this.
I love being a birth mother and am proud of it!
~ Janessa
Click here for more information on adoption and foster care ~