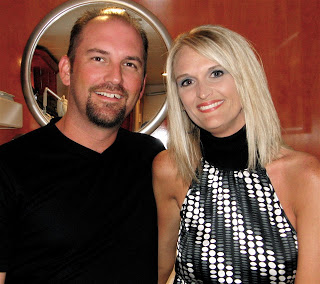 This is the season for sickness! Maybe it's already hit your household. Thankfully we have been spared so far, even though many we know have been ill.

My younger son has always had a weak immune system and has typically suffered from many upper respiratory infections. He has spent years having multiple bouts of pneumonia and even ended up in the hospital on one occasion. So it's my mission every year to do everything I can do to try to ward off illness! Obviously illness is inevitable when kids are around other kids. But here are, what I believe to be, tried-and-true things you can do to help your kids stay healthy:
1. Vitamins!
There is a lot of controversy on this topic, but I am only speaking from our experience. Since I have put my children on a daily multi-vitamin (and starting religiously taking one myself) we have seemed to stay healthy! I also give my younger two children a gummy vitamin called
Immune C, made by L'il Critters.
It contains Zinc and Echinacea. My pediatrician has done research on the healing effects of Zinc and believes that giving this to Eli, in and of itself, has been what has kept him from getting pneumonia the past two years. Go buy it! (I don't get paid to endorse this product, but I should!)
2. Humidifiers.
Keeping the air most instead of dry helps to keep the nasal passages moist and helps decrease the amount of bacteria and dust particles in the air and drastically decreases the number of respiratory infections my kids get. I also have a child who gets frequent bloody noses, so this helps her tremendously. I just stocked up on a new filter for ours and cleaned it out so it's now ready for use! My mom always ran a humidifier in our bedrooms when we were little, and it certainly seemed to help!
Here's a great humidifier
.
3. Green Tea and Apples. My children drink Green Tea almost every day. (We like the Benner brand that you can buy at Aldi. Plus, it's only $1 a box!) But I certainly encourage it more in the winter months. Eli even takes a large water bottle of it to school with him every day (he is not allowed to drink out of the water fountains to avoid germs). Green tea has a high level of antioxidents. We also eat lots and lots of apples. The fiber is good for their digestive systems, but I just believe that "An apple a day keeps the doctor away."
4. Avoidance. We tend to just try to stay home as much as possible during the sick months. We just do lots of hanging out at home. I also don't allow my children to drink out of water fountains. Have you seen the mouths that go on those? And the thought of where the hands have been that touch the buttons on the water fountain just about does me in. Most people have just been in the restroom when they come out to get a drink from a water fountain. (And I'm not a particular germ freak. Yes, I would pick my child's pacifier up off the ground, blow it off and stick it back in his or her mouth.) But water fountains … yuck!!
5. Lots of Rest. This goes along with #4. We just don't participate in a lot of activities during winter months so that we are home in the evenings and on weekends and are well-rested. Someone always seems to get sick when they are exhausted.
6. Chapstick and Aquaphor.
These two things don't keep illness away, but I always make sure I have a full supply of these at home and for the kids to have in their backpacks. My kiddos tend to get very dry and chapped lips that make them feel miserable. Aquaphor is my favorite product for already-chapped lips. The Chapstick helps to keep them from getting chapped in the first place.
Some of these things are common sense and things that we, as mamas, already know. But it doesn't hurt to have a reminder. A couple of these things are just things that I know have worked for our family. If something in this post keeps just one child from getting sick this winter, then it will have been well worth the time to write it.
Have a Happy and Healthy Holiday Season!