One of my favorite things to make and eat are salads. I'm not posting this so you all think I'm super healthy and have a smokin' bod, I really really like 'em. I make the dressing, cut up everything so I can eat the salad for a week and it takes seriously 5 minutes to make! Last week I made Mariel's
Voodo Chicken Salad
from Rumbi, and this week it was the Pioneer Woman's Asian Salad. Just thinking about it I start salivating. It's also very pretty and summery!Here are the ingredients for the salad-purple cabbage, 1 red, green and yellow bell pepper, napa cabbage, cilantro, mung bean sprouts, spinach, scallions, cucumber, cashews and linguine noodles.
Cut up all your ingredients…..
Cook yer nooders…..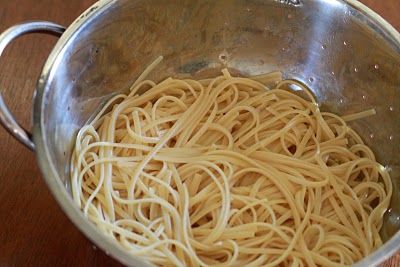 For the dressing you need: Olive oil, sesame oil, soy sauce, cilantro, garlic, fresh ginger, jalepeno, brown sugar and a lime.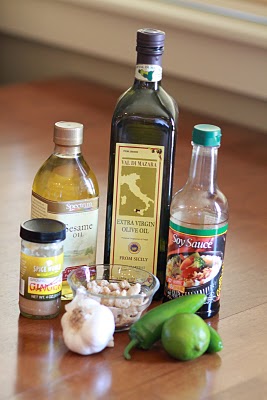 Grate the ginger, chop the garlic and jalapeno, and add all the other dressing ingredients together.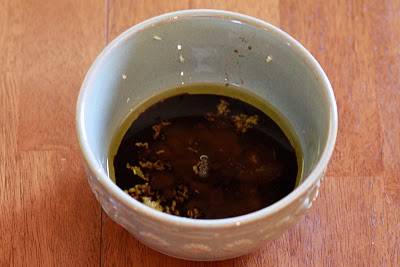 Chop up the cilantro, add it to the dressing, and voila! Dressing is done!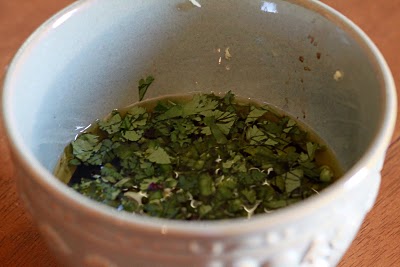 Assemble the salad ie: throw everything together and add the dressing. (Toast the cashews before- it brings out the flavor)
Enjoy!
Ingredients
1 package of linguine noodles, cooked, rinsed and cooled
1/2 head of Napa Cabbage or more to taste
1/2 head of sliced purple cabbage or more to taste
1/2 bag of baby spinach or more to taste
1 yellow bell pepper sliced
1 red bell pepper sliced
1 orange bell pepper sliced
1 bag of bean sprouts (they are also called Mung bean sprouts)
Chopped cilantro, whatever your taste likes
3 scallions sliced
3 cucumbers seeded and sliced
1 small can of cashews toasted
For The Dressing
1 whole lime juiced
1/2 cup Olive Oil
1/2 cup Soy Sauce
2 Tablespoons (up to 3 T) Sesame Oil
1/3 cup brown sugar
3 Tablespoons fresh ginger chopped
2 cloves garlic chopped or pressed
2 jalapenos chopped
chopped cilantro
Directions
Mix salad ingredients together. Whisk dressing ingredients together and pour over salad. Mix with tongs and serve.
Note: Dressing keeps up to 4 days before serving, without cilantro.
~ Jessica