I tend to always have "little ones" on my mind…so, I was so glad when Katie requested this post for books to get teens reading! There is an abundance of fabulous books out there that your teen would LOVE to read! This post could have gone on for days. But, I did some searching around and review reading and came up with ten books that are teen favorites! You should know by now that I only like to suggest things that get impeccable reviews and LOTS of them! …I've also got 10 more books on my list of books to read…I'm so glad I did this post!
.
Here's what I found: (the reviews are not written by me, as I have not read them. YET!)
.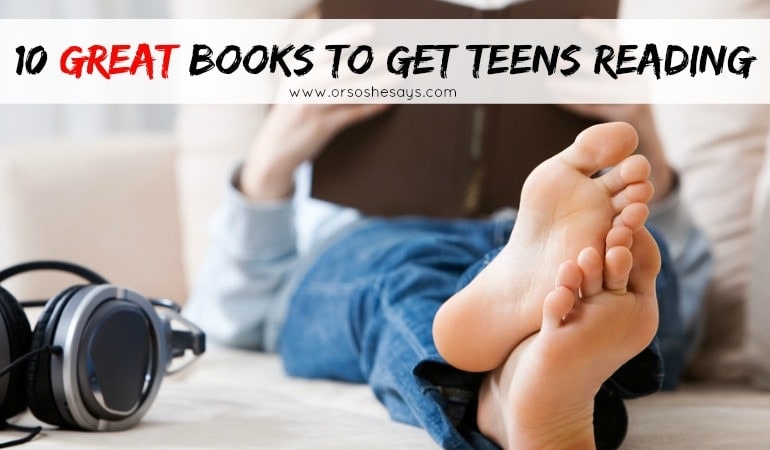 .
10 GREAT BOOKS TO GET TEENS READING


.
"Jessica thinks her life is over when she loses a leg in a car accident. She's not comforted by the news that she'll be able to walk with the help of a prosthetic leg. Who cares about walking when you live to run?
As she struggles to cope, Jessica feels that she's both in the spotlight and invisible. People who don't know what to say act like she's not there. Jessica's embarrassed to realize that she's done the same to a girl with CP named Rosa. A girl who is going to tutor her through all the math she's missed. A girl who sees right into the heart of her.
With the support of family, friends, a coach, and her track teammates, Jessica may actually be able to run again. But that's not enough for her now. She doesn't just want to cross finish lines herself—she wants to take Rosa with her."
.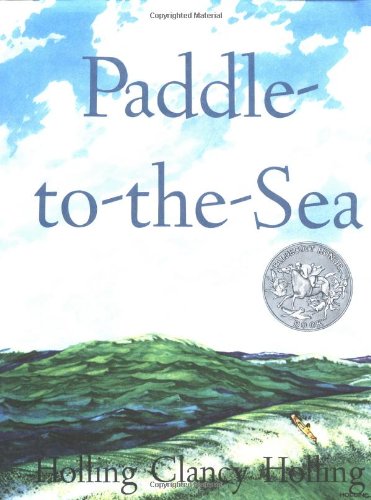 .
"A young Indian boy from Nipigon country in the Canadian wilderness carves an Indian figure in a 12-inch canoe that he names Paddle-to-the-Sea. Wishing that he could undertake a journey to the Atlantic Ocean, the boy sends the toy carving instead. Paddle-to-the-Sea begins on a snow bank near a river that eventually leads him to the Great Lakes, the St. Lawrence River, and finally the Atlantic Ocean. Along the way, Paddle's journey is fraught with danger including wild animals, saw mills, fishing nets, and a shipwreck. Paddle receives help staying on course from people who read the message carved on his canoe ("Put me back in the water. I am Paddle-to-the-Sea"). Four years later, Paddle has reached his destination, and listeners have experienced an incredible story complete with geography, nature, drama, and adventure." (Shauna Yusko)
.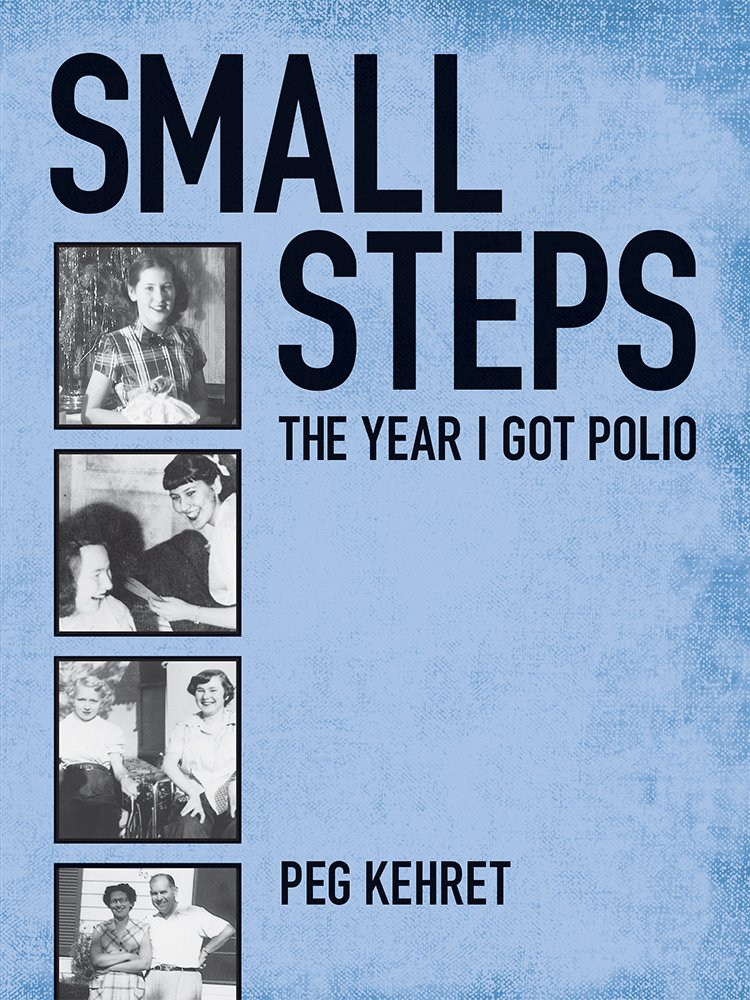 .
"Although young readers today might only associate the word "polio" with a vaccination, this well-written account gives them a hard look at the devastating physical and emotional effects of the disease. In l949, there were 42,000 cases reported in the U.S.; the author was the only one stricken in her hometown that year. She writes in an approachable, familiar way, and readers will be hooked from the first page on. The author details her diagnosis, treatment, frustration, and pain. Perhaps the most startling part of the book is her description of the sudden onset of the illness, coming with no warning and leaving her paralyzed. Although this is an excellent record of the progress of the disease, it is also a fascinating account of how an ordinary girl with crushes and homecoming dreams had to live for part of her adolescence in an artificial, restricted environment. In the epilogue, Kehret describes her current battle with post-polio syndrome, and brings readers up to date on the lives of her fellow patients and friends at the Sheltering Arms Hospital. An honest and well-done book." (Christine A. Moesch)
.
.
Suze is a mediator — a liaison between the living and the dead. In other words, she sees dead people. And they won't leave her alone until she helps them resolve their unfinished business with the living. But Jesse, the hot ghost haunting her bedroom, doesn't seem to need her help. Which is a relief, because Suze has just moved to sunny California and plans to start fresh, with trips to the mall instead of the cemetery, and surfing instead of spectral visitations.
But the very first day at her new school, Suze realizes it's not that easy. There's a ghost with revenge on her mind … and Suze happens to be in the way. (Amazon)
.
.
In a graphic present-tense narrative, this Holocaust memoir describes what happens to a Jewish girl who is 13 when the Nazis invade Hungary in 1944. She tells of a year of roundups, transports, selections, camps, torture, forced labor, and shootings, then of liberation and the return of a few. For those who have read Leitner's stark The Big Lie (1992), this is a much more detailed account, with the same authority of a personal witness. Horrifying as her experience is, she doesn't dwell on the atrocities. There is hope here. Unlike many adult survivor stories, this does not show the victims losing their humanity. The teenager and her mother help each other survive; they save each other from the gas chambers. Even in the slaughter of the cattle trucks strafed by machine-gun fire, "words of comfort emerge from every corner." The occasional overwriting about "drowning in a morass of pain and helplessness" is unfortunate. The facts need no rhetoric. On every page they express her intimate experience. After the war, the teenager finds her brother, hears how her father died. She wonders whether she dare enjoy the luxury of being a girl, of "having hair." A final brief chronology of the Holocaust adds to the value of this title for curriculum use with older readers. (Hazel Rochman)
.
.
Pretty Julie and handsome football star Luke have been "engaged" since sixth grade. The attractive high-school couple's fairy tale world of dances, football games, and bright futures envelopes them like a glittery veil. Then Luke becomes ill, and tests confirm the worst medical suspicions–Hodgkin's lymphoma. The better part of the book is consumed with how the two, their parents, and the school community deal with Luke's critical illness and eventual death. Touching scenes abound in this crisis novel, particularly those of the football team's camaraderie and support. The writing is pure romance style, and the characters, especially Julie, tend to talk and think in simplistic terms. "Right now, there was only Luke," she muses typically early on, vaguely wishing she had something as intense to focus on as he had with football and ignoring her mother's prompting to start thinking about college applications. Fans of tear-jerker teen romances will enjoy this offering. (Anne O'Malley)
.
.
Eleven-year-old Jimmy Carter doesn't know what to do with himself when he is blinded by a firecracker in a freak accident. The usually energetic boy, who loved playing baseball, and going camping is quickly taken out of commission, and left to live the rest of his life in the dark. All alone. But that notion is quickly swept out of Jimmy's head when he begins working with Miss Thompson, a therapist who opens up a whole new world for Jimmy, one where he can walk by using a cane, and read by using the method of braille. But when Jimmy is given the chance to have his very own guide dog, he's ecstatic. He quickly packs up his belongings, and heads to the School for the Blind where he will learn to get around without his cane, cut food by himself, and, best of all, get his very own guide dog! But getting used to working with Leader – his dog – isn't as easy as Jimmy originally thought it would be. In fact, sometimes it can even be a bit complicated at times. But Jimmy knows that if he wants to make it in this cruel world he'll have to try as hard as he can to make things work with his eyes, Leader. (Eric Sorocco)
.
.
Call it fate, call it intuition, or just call it common sense, but somehow young Alanna knows she isn't meant to become some proper lady cloistered in a convent. Instead, she wants to be a great warrior maiden–a female knight. But in the land of Tortall, women aren't allowed to train as warriors. So Alanna finds a way to switch places with her twin, Thom, and take his place as a knight in training at the palace of King Roald. Disguising herself as a boy, Alanna begins her training as a page in the royal court. Soon, she is garnering the admiration of all around her, including the crown prince, with her strong work ethic and her thirst for knowledge. But all the while, she is haunted by the recurring vision of a black stone city that emanates evil… somehow she knows it is her fate to purge that place of its wickedness. But how will she find it? And can she fulfill her destiny while keeping her gender a secret? (Jennifer Hubert)
.
.
In this book, for mature readers, what was once the United States is destroyed by climate change and war and is replaced by Panem with its wealthy rulers in the Capitol controlling twelve neighboring districts. Each year the districts must pay tribute to the Capitol by sending two of their teens (12-18) to fight to the death in the Hunger Games, which is televised and must be watched by everyone (think Survivor with weapons and a manipulated environment). Sixteen year-old Katniss Everdeen volunteers to replace her younger sister as the tribute from District 12 (the poorest district) when her sister's name is pulled in the lottery for the 74th Hunger Games. Since her father's death in a mining accident, Katniss has had to work hard so she and her family could survive, but in the Hunger Games she will be facing tributes who have spent their lives training for this event.
.
.
"Sixteen-year-old Tatum Elsea is bracing for the worst summer of her life. After being falsely accused of a crime, she's stuck under stepmother-imposed house arrest and her BFF's gone ghost. Tatum fills her newfound free time with community service by day and working at her covert graphic design business at night (which includes trading emails with a cute cello-playing client).
When Tatum discovers she's not the only one in the house keeping secrets, she finds she has the chance to make amends with her family and friends. Equipped with a new perspective, and assisted by her feisty step-abuela/fairy-godmother, Tatum is ready to start fresh and maybe even get her happy ending along the way.
A modern play on the Cinderella story arc, IT STARTED WITH GOODBYE shows us that sometimes going after what you want means breaking the rules."
.
I would love to hear your teen's favorite books or books teens would like! Thanks!
Save this post on 10 Great Books to Get Teens Reading by pinning this image:

If you liked this post, be sure to check out: