It's always fun to start a new year here on 'Or so she says…' because I get to introduce to you a bunch of new and fabulous bloggers who have joined the blog team. There is sooooo much talent and creativity out there and my behind-the-scenes gals and myself work really hard to find our very favorites and slap a 'she' in front of their name. We're pretty excited about these gals, both new AND the ones who are sticking around for another year. There will be oodles of blog posts and ideas coming your way. So be here, every day, yo. There's always something new… recipes, parenting tips, travel ideas, crafts, gift ideas, and so much more!
Today I want to introduce you to Nicky from Kitchen Sanctuary.
Nicky's blog is so fun for me to read… partly because she's from the UK and says lots of cute words, partly because her recipes are super interesting with ingredients that are totally new to this American, and partly because her photos are beautiful! I'm anxious to try out several of her recipes.
A few of my favorites from her blog: Banana Oat Cookies, Chocolate Almond Banana Bread, and Malted Coconut Hot Smoothie.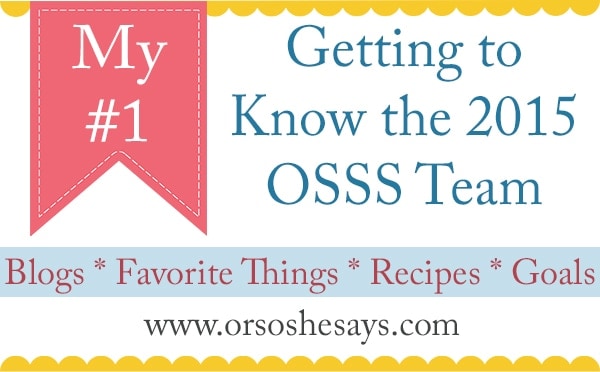 Hi, I'm Nicky – a former IT Disaster Recovery Lead turned Food Blogger.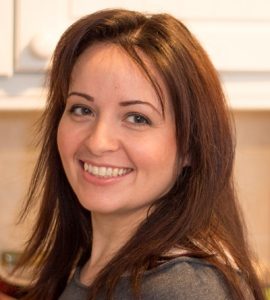 I live in Cheshire in the UK with my husband Chris, and our children Gracey and Lewis. I spend my days creating, photographing and writing recipes for my blog http://kitchensanctuary.com. I love reading, cooking (of course) and eating too much chocolate. I'm also trying to learn to love spin class and jogging (they're a lot harder to love than the chocolate).
Here's my list of #1's:
I think anyone would have fun testing so many cookies and calling it 'work'. This was my first attempt at really delving into why we do certain things during the cooking process. Why is it recommended that you chill cookie dough before baking it? Why shouldn't I use melted butter instead of softened butter? I wanted to see the effects of making small changes from a visual and a taste point of view.
I coincided the experiment with my last week of work in my old IT job. This meant I could involve my friends and co-workers in the experiment (I got them to judge best and worst tasting cookies) and ensured I wasn't left eating the 80 or 90 cookies that covered every surface of my kitchen! This is also one of the posts that made me feel like a 'real' food blogger. It went viral on Reddit and is currently the first result that comes up in search engines when searching for 'cookie experiment'.
I nearly didn't post this soup. It was supposed to be a chicken pie, but I couldn't stop eating the pie filling, so I just called it soup! A happy accident for me that turned out to be pretty popular.
I've loved sci-fi fantasy books (more fantasy than sci-fi) like this since I was first introduced to the genre by the fabulous David Eddings in my early teens. I'd much rather read a good book than watch a film, whereas my husband believes that only good books are made into films – so he might as well wait for the film to come out. I don't think we'll ever agree that a book can be immeasurably more gripping and satisfying than a film.
. I use it every single day and I love the thick, nourishing creaminess of it.
I'm usually pretty fickle when it comes to beauty products – always being drawn to the newest/prettiest/sale items, but not with this one. I always have a jar in the bathroom, and a backup jar on the shelf.
Back in 2013 my mum, dad, kids, husband and I flew to California for a 2-and-a-half-week road trip. We drove from San Francisco to San Diego, making several stops (Carmel, Santa Monica, Disneyland and Vegas to name a few) along the way. One of our stops was Morro Bay, where my mum and dad took the kids off us for a couple of days.
Stop procrastinating (Pinterest is too addictive) and stop comparing my blog to the other great blogs out there.
As a personal goal, I'd like to be able to do 10 press ups. I'm a weakling, so that would be a challenge. Plus it would stop me looking like an idiot in front of my 4-year-old son – who can do one-handed press-ups.
I'd also love to build a food writing career over the course of the next year or two whilst maintaining balance with other important aspects of my life – i.e. plenty of time with my family. I'm currently looking at ways to earn an income through food blogging, and have started some practise on ebook creation as one revenue stream. Advertising and affiliate links are also other areas I'm experimenting with.