It's always fun to start a new year here on 'Or so she says…' because I get to introduce to you a bunch of new and fabulous bloggers who have joined the blog team. There is sooooo much talent and creativity out there and my behind-the-scenes gals and myself work really hard to find our very favorites and slap a 'she' in front of their name. We're pretty excited about these gals, both new AND the ones who are sticking around for another year. There will be oodles of blog posts and ideas coming your way. So be here, every day, yo. There's always something new… recipes, parenting tips, travel ideas, crafts, gift ideas, and so much more!
Today I want to introduce you to Susan from Love of Home.
I love Susan's blog because for one, she lives in an adorable farm house and that's my dream. So, I can just look at pictures of her front porch and feed my fantasy. And for two, her posts reflect her 'simple life' style. She has lots of great tutorials, both recipes and crafts, that all ooze simplicity. Be sure to check her out and give her some pin/share love!
Some of my favorite posts from Susan's blog: Throw a Winter Party, DIY Barrettes Tutorial, and Easy Lemonade Stand.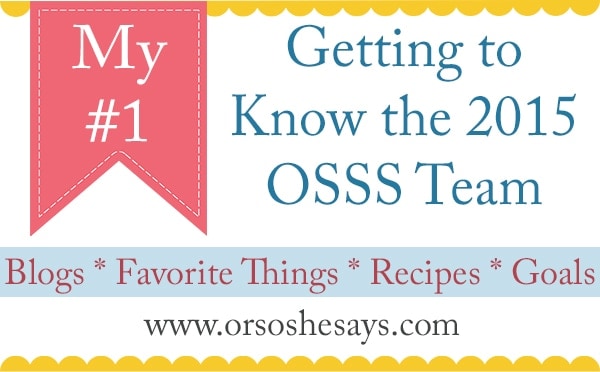 Hi, I'm Susan Duane, new to the OSSS team! I'm a wife, mother to three great kids, crafty girl, food lover and blogger. I started Love of Home in 2014 after moving my previous blog. You can see my Portfolio here.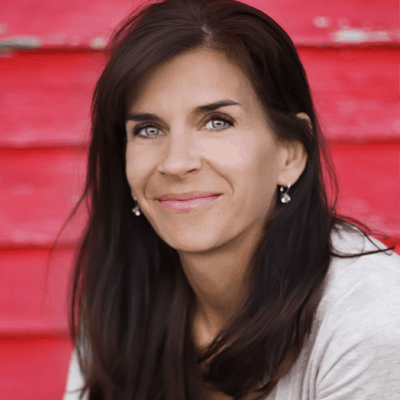 My #1 Favorite Blog Post from 2014: Strawberry Freezer Jam. Every summer the kids and I head to the same farm to pick strawberries. I love this time of year, it signifies the start of summer. Part of our tradition is sharing the bounty with our family & neighbors and of course making Strawberry Freezer Jam. It's a pretty simple process and it's everyone's favorite jam. I'm always sad when the last jar is gone!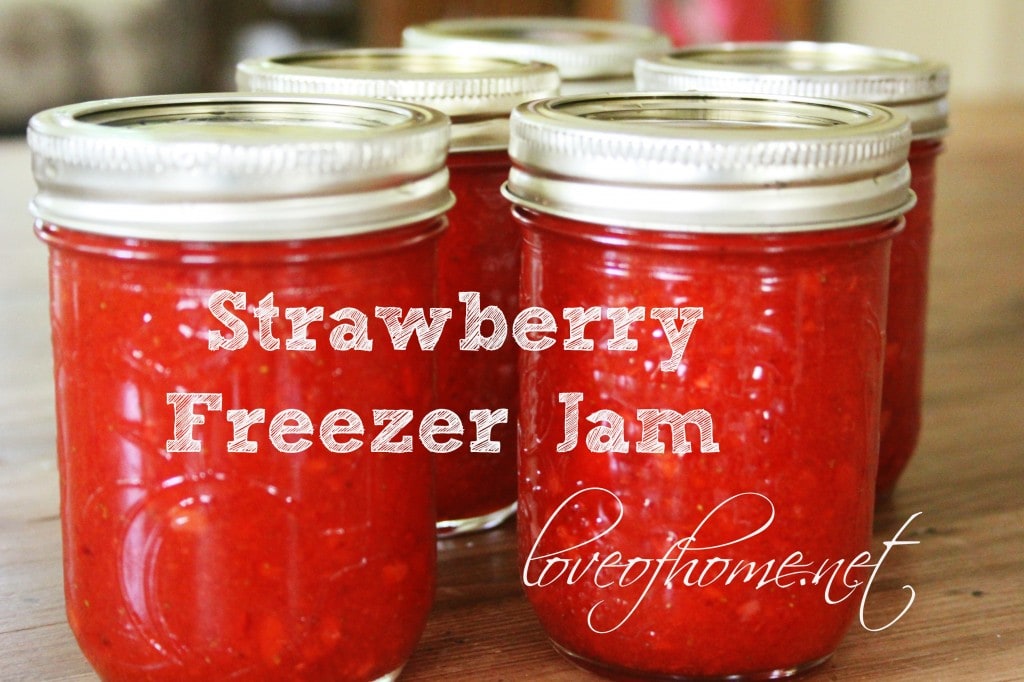 My #1 Most Pinned Post from 2014: Our Farmhouse Front Porch. Every Summer I change things up a little and post a few photos from the porches. You can see the post here.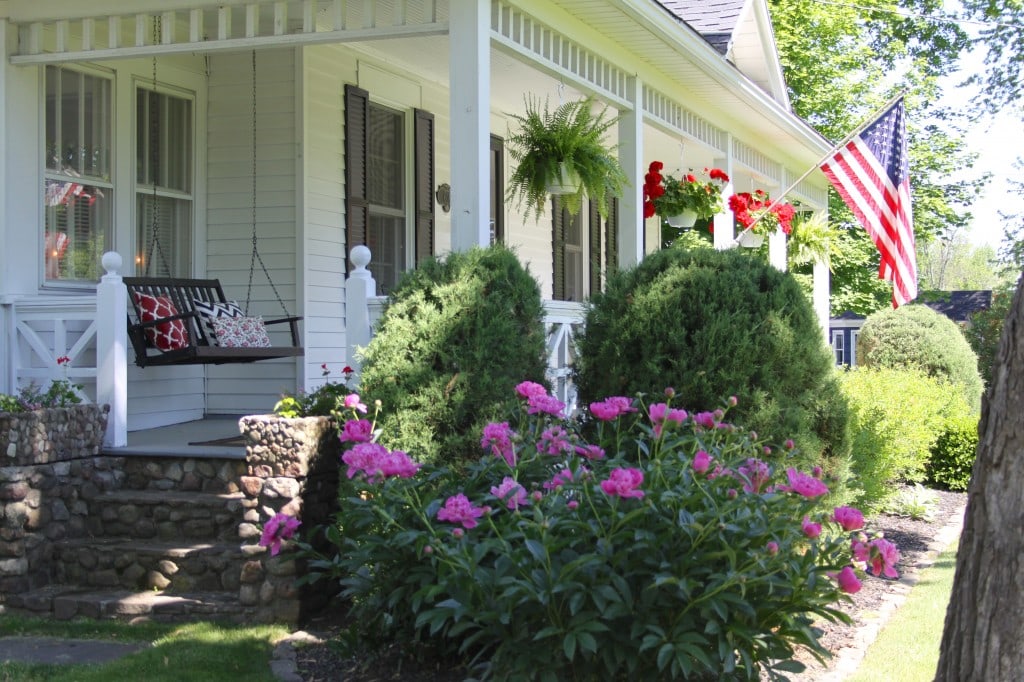 My #1 Favorite Book: A Kitchen In France: A Year of Cooking in My Farmhouse. I got this book as a Christmas gift. It's a beautiful book filled with stories, gorgeous photos and interesting recipes. I can't wait to try cooking from this book!
My #1 Beauty Product: It's Cherry Chapstick! I can't live without it. It gives you a little subtle color and feels great.
My #1 Favorite Healthy Recipe: My Chicken Pesto Soup.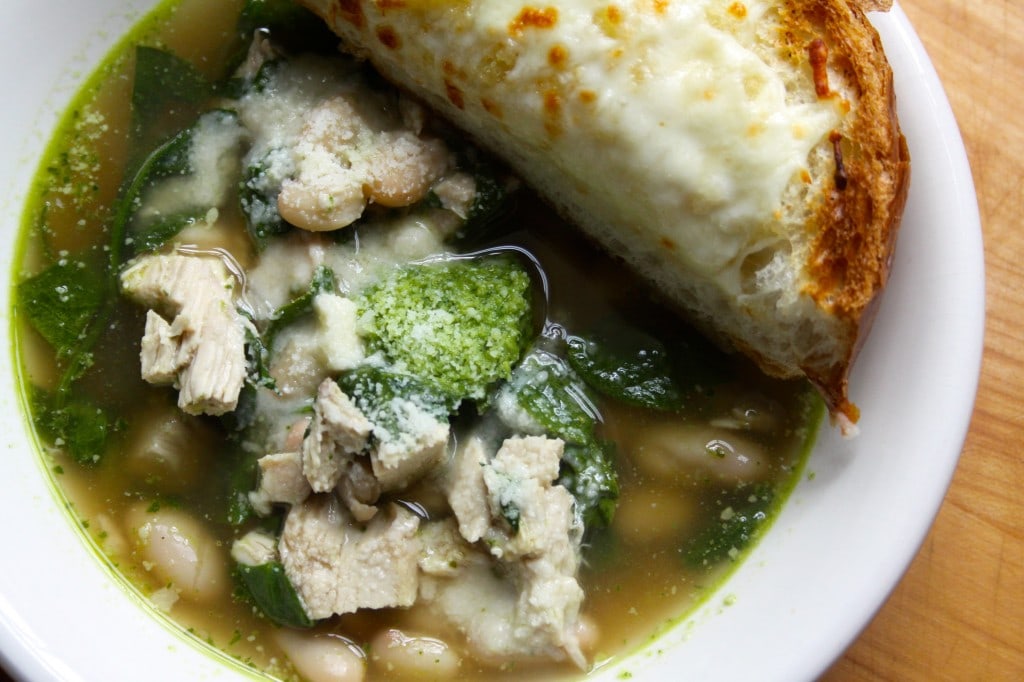 Chicken Pesto Soup
Ingredients
One onion chopped

Two cloves of garlic chopped

One 32oz box of chicken stock

The meat off one rotisserie chicken cubed

Two handfuls of spinach

I give mine a rough chop

One can of cannelloni beans

One can of great northern beans

Pesto
Instructions
Cook the onion until softened.

Sauté the garlic a minute or two.

Add the stock, the chicken, beans and spinach.

Simmer on low for about 20 minutes.

Serve with crusty garlic bread, a dollop of pesto and a sprinkle of grated cheese.

I find that if you mix in the pesto into the soup it turns green. So I just put the pesto on top of each bowl I serve.
My #1 Favorite Movie: This is an easy one! It's Pride and Prejudice with Keira Knightley. I love everything about the movie, the setting, the story, the characters, their clothing, it's just beautiful. If you haven't seen it you should!
My #1 Family Vacation: Nantucket Island, a tiny island off the coast of Massachusetts. You are surrounded by the ocean and beaches. It's a great place to take your family. We are very fortunate to have a most beloved Aunt and Uncle who graciously take us in when we want to visit Nantucket.
My #1 Place to Spend Money: I'm not a big mall goer so I'd have to say that when I have a few extra dollars you'll probably find me wandering around Hobby Lobby. I love creating and crafting. I also love the business model of the store and am proud to support it.
My #1 Personal Mantra: Keep it Simple! I try to keep this in mind with everything I do. It's not always easy but it has served me well over the years.
My #1 Goal for the New Year: I have some personal goals but I'll share my professional. At the top of my list is to grow my blog, Love of Home. Beyond that I'm aiming to work with a national brand. I've got a product I'm working on and can't wait to see where it goes.