Alright, my friends… so, time for part 2 of my Alaskan cruise review!
We finally arrived in Alaska and were scheduled to stop in Ketchikan, Juneau, Skagway, and Victoria. Our agent at Get Away Today suggested we book our excursions with Shore Trips, as they're a little cheaper for the same thing that Princess Cruise Line offers. The other thing that ended up being nice about booking separate from the cruise line was that our excursions weren't crowded at all. In fact, a couple of them, we were the only ones there! Shore Trips was easy to book with and made it simple so we knew exactly what to do once we got off the ship. We chose some fun excursions! Check 'em out…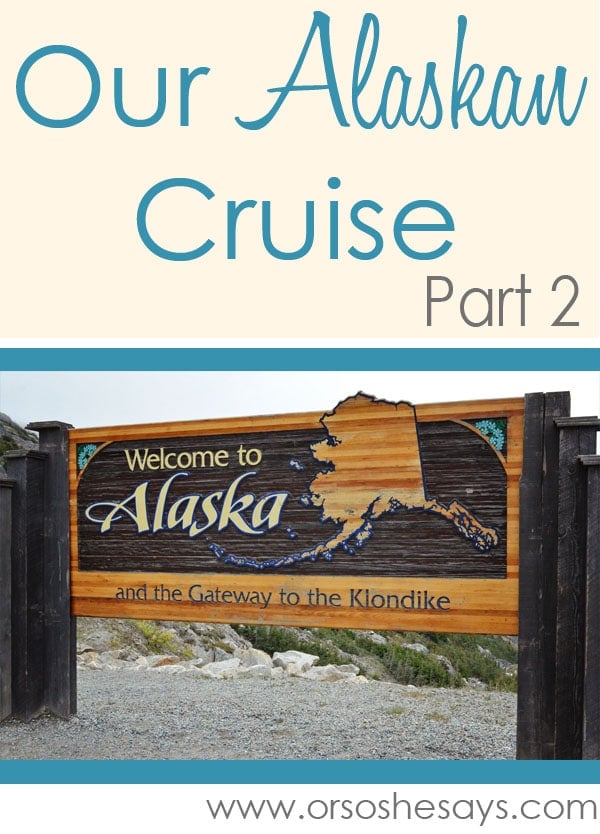 Ketchikan
So, Ketchikan was a fun little town. We booked an excursion to hike in the biggest National Forest in the United States, the Tongass National Forest. It's almost 17 million acres! But before we took off, we grubbed on some breakfast burritos at Sweet Mermaids, which I highly recommend (great food and the ladies that work there are super nice!)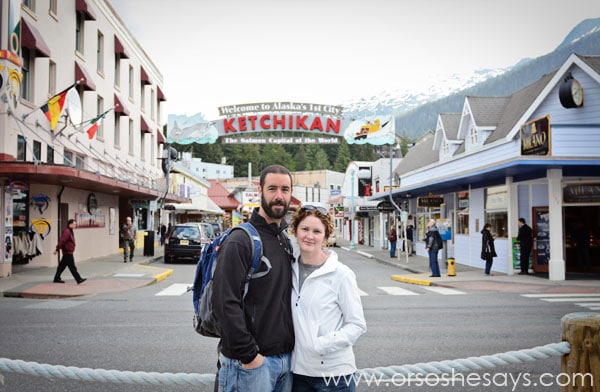 The forest was awesome. HUGE trees…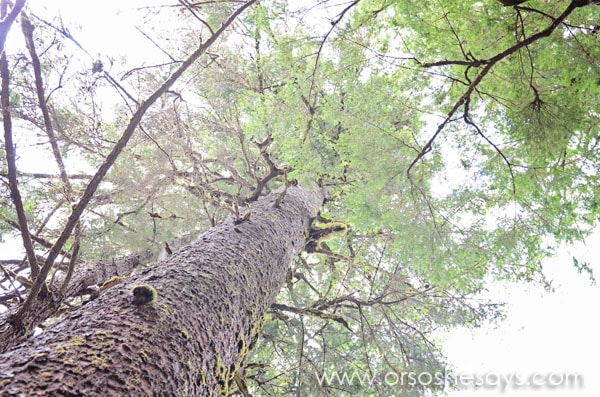 Our guide literally knew everything about every single plant, bug, tree, smell, track, etc. in this forest. We moved at a snail's pace up the path, stopping every 1/2 a second. But, we learned a ton! It was fun to see the differences between a Utah forest and an Alaskan one.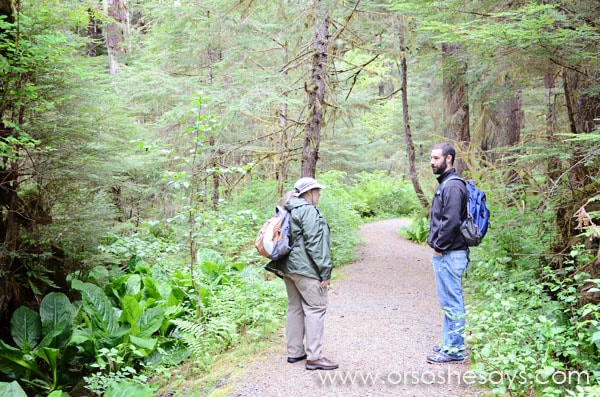 Beautiful scenes everywhere!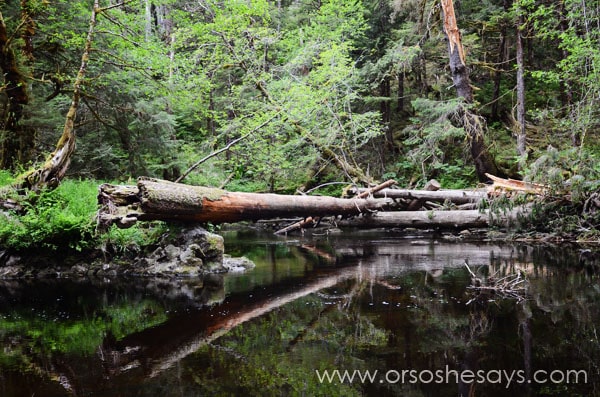 Tracey Arm
It was so awesome to wake up on the ship while sailing through Tracey Arm. The mountains get so close and it's a great place to spot bears and other wildlife.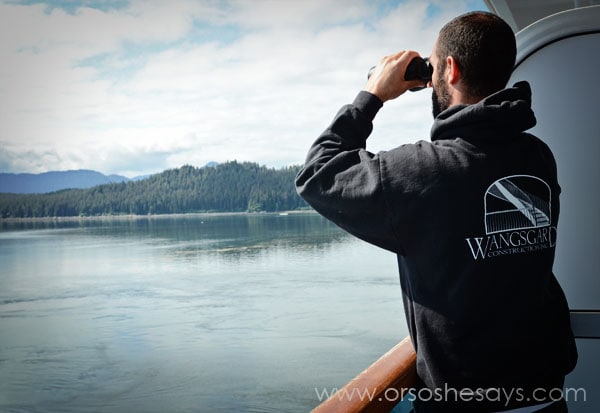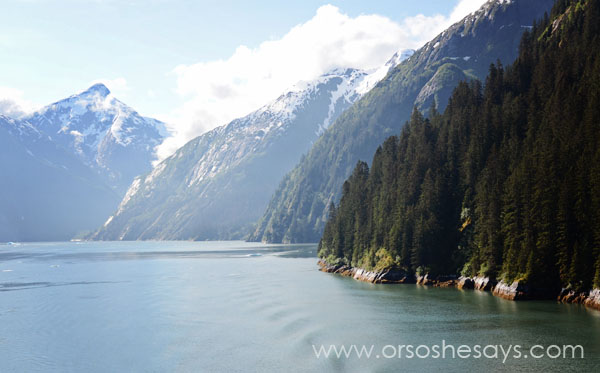 Juneau
We planned a fun, day-long excursion in Juneau. First, we went whale watching. We saw soooo many! It was fun to run back and forth to all sides of the ship, trying to catch the ones popping up.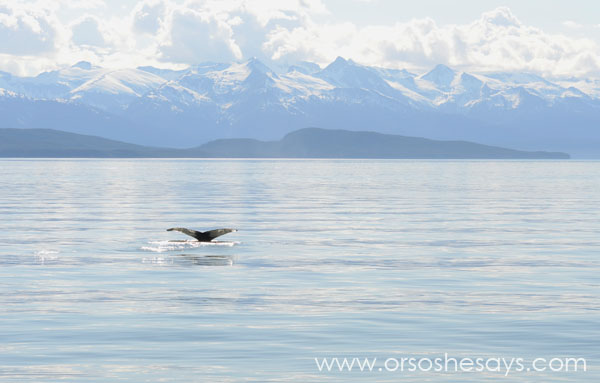 Snagged this picture on our way back to the dock. Look at that bald eagle just chillin on the rocks!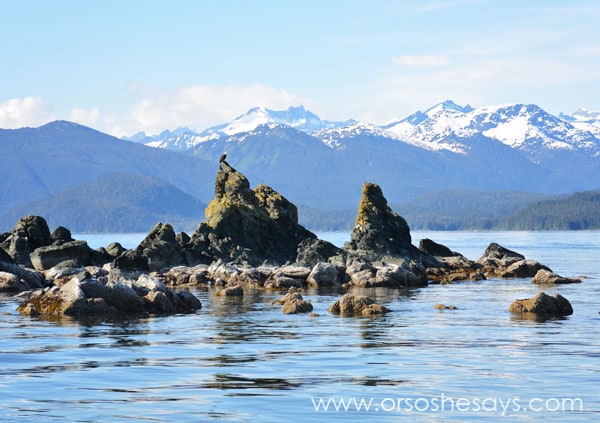 After the whale watching, a shuttle picked us up and drove us to Juneau's most popular attraction, the 12 mile long Mendenhall Glacier. We walked the trail out to the waterfall and right up close to the glacier. Okay, the blue colored ice in the water… pretty dang cool.
After the glacier, we headed to a Salmon Bake. It reminded me, almost exactly of the Big Thunder Ranch BBQ at California Adventure. It was delicious! I was a little nervous, as I'm not a fish eater. But, luckily they had chicken, the yummiest baked beans, corn bread… and, all you can eat! It was a welcome change from the cruise food. After 3 cruises, I'm yet to be a fan of cruise food. Love a cruise, not their food. But, from what I hear, I'm in the minority.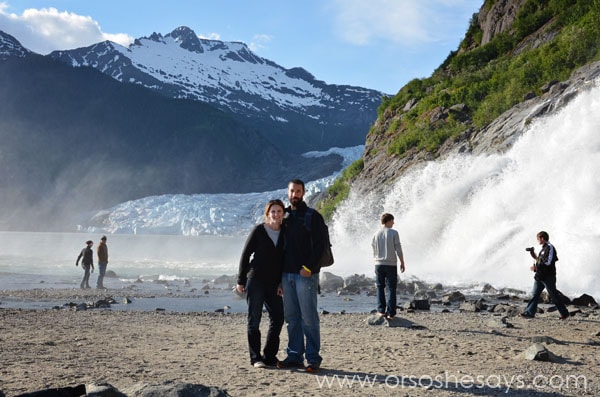 Skagway
Our Skagway excursion was really neat. We rented a jeep and drove the White Pass up into Canada to Yukon. We loved being on our own to explore how we wanted to.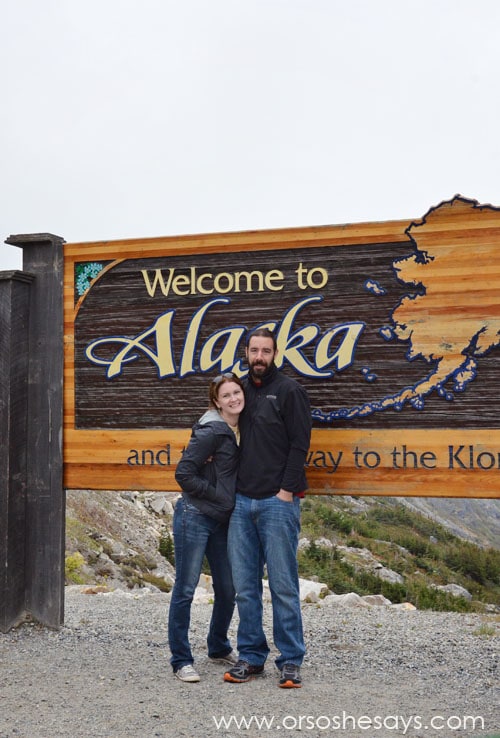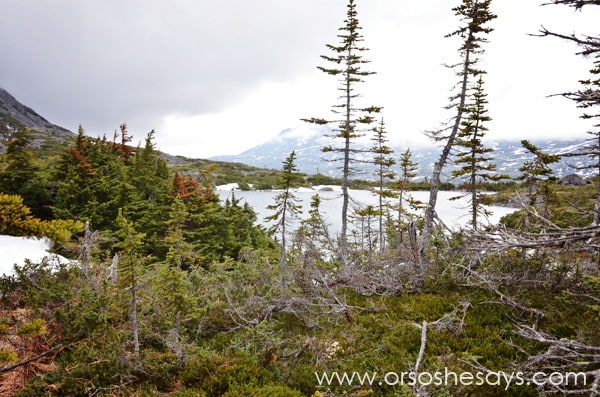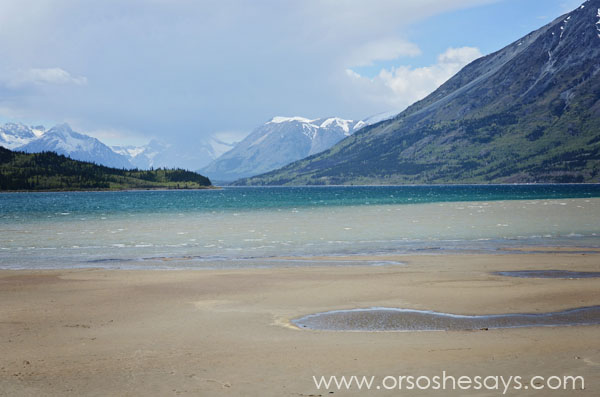 We found this yummy cafe in Canada and warmed up with delicious soup.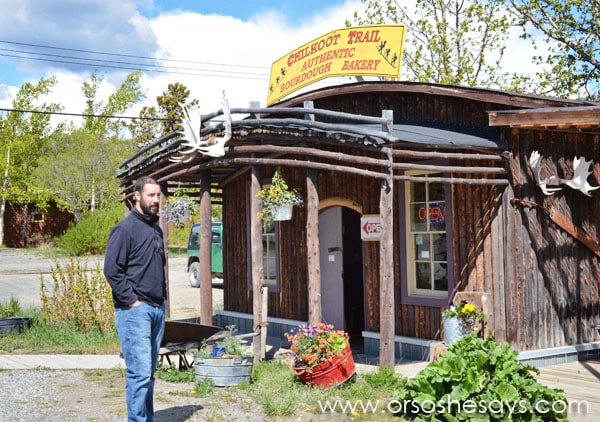 Oh, the weirdest thing. We're driving along and out of nowhere is a desert… the world's smallest desert, according to the Guiness Book of World Records. It measures about 1 square mile. Dan wanted to go for a little joy ride, but thoughts of getting stuck and missing our cruise won over.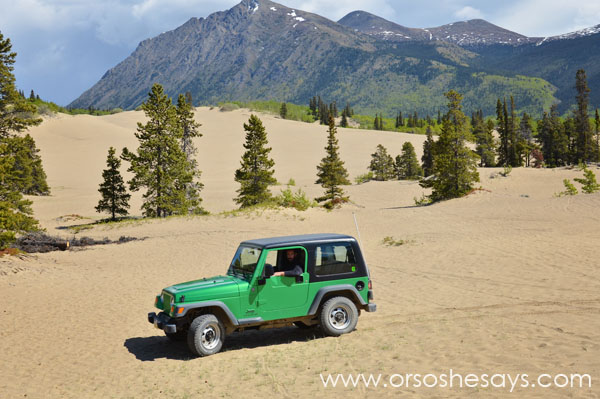 Victoria, British Columbia
The first thing Dan noticed when we got off the ship in Victoria was the mini car show going on. He's a little car obsessed, so this was a fun surprise.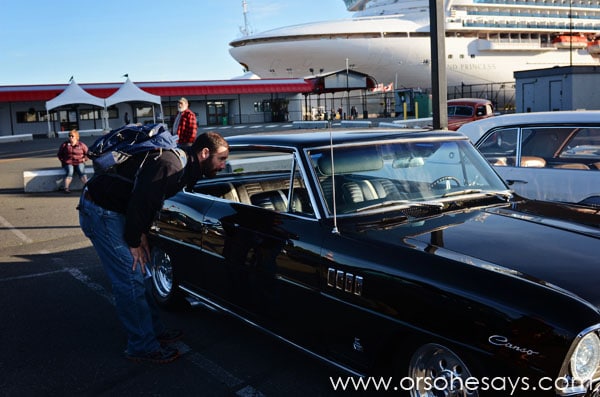 It's so pretty there!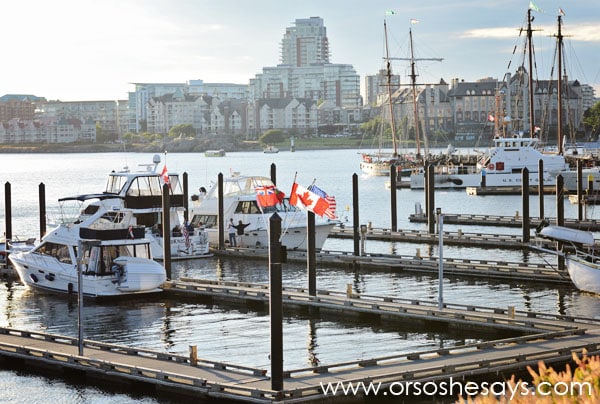 There were several street entertainers out… this little family of singers was so cute. It was awesome to see the little girl and boy get so into it!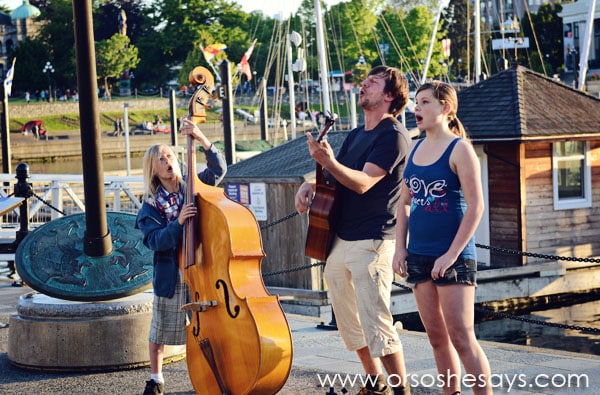 Amazing, right?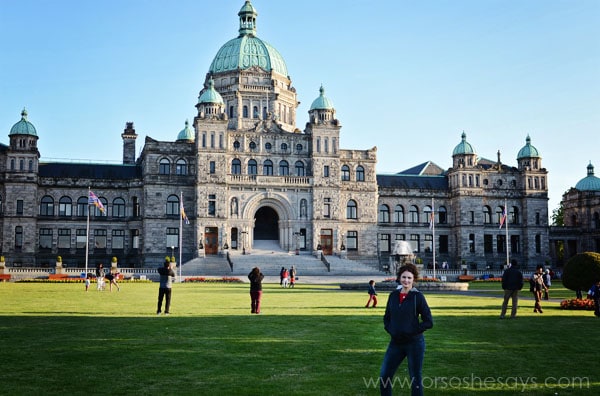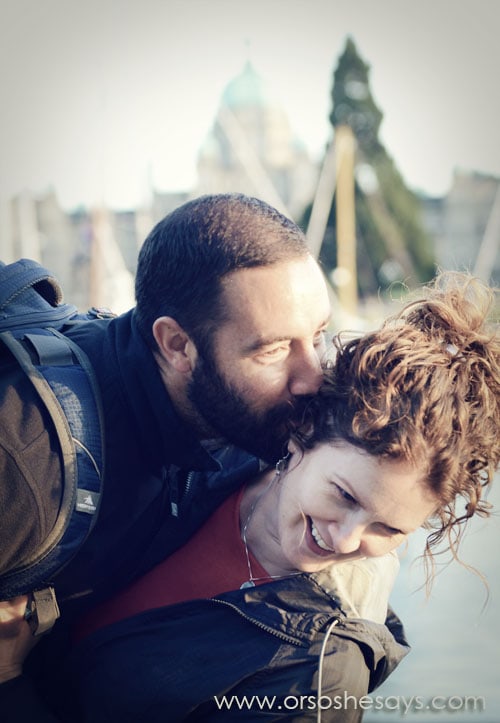 We ran into our dinner buddies in town, so we spent most of the time together and said our goodbyes, as we would be arriving back to Seattle the following morning. Meeting new people, from all walks of life, is one of the coolest things about a cruise!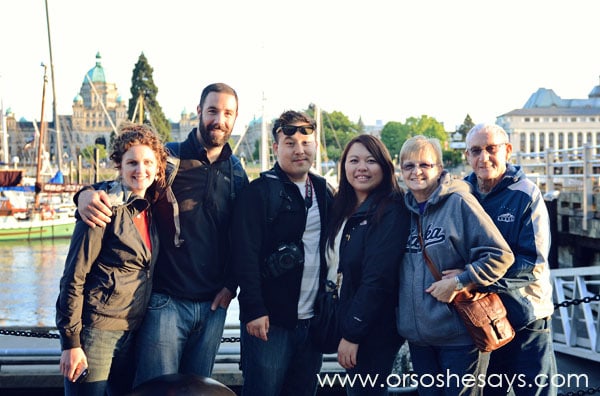 And… Darth Vader rocking the violin.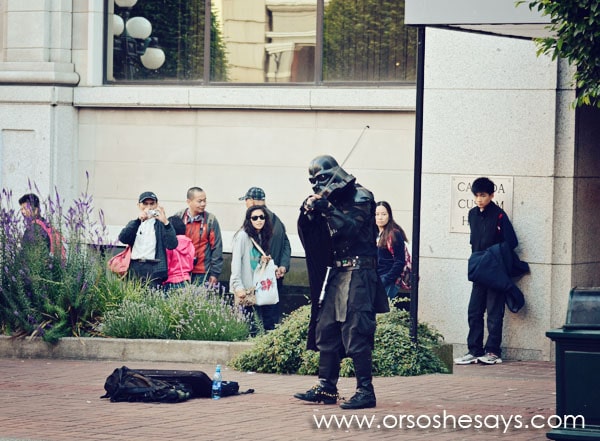 And, that was our trip! So, if you haven't been to Alaska, you should totally go… you'll love it.
No matter what cruise you want to go on, believe me, Get Away Today's cruise department will always find you the best deal, whether it's reduced rates, kids sail free, reduced deposits or onboard credits. They'll make sure you get whatever the best deal is at the time and they are familiar with all of the cruise lines and destinations. Tell them I sent ya.
Want more ideas for vacations for you and/or your whole family?? Check out my Disney Everything! page, where I share all travel related posts on the blog. Pin it and it'll come in super handy for those times where you need a little vacation inspiration. You'll find links to my Disney Cruise review, Disneyland tips, Carlsbad, San Diego, Florida… you name it, great posts.
Here's part 1 of my Alaskan Cruise review, where I write about our time in the ship.