Hi everyone–it's Anne from Circus Berry, back again with another fun printable for you. This one comes to you in celebration of Apple Day, which is on October 21. Once October comes and everything turns all Halloween, pumpkins, turkey, or even Christmas (yee gads!), the almighty Apple sort of gets left behind. So, in honor of the Apple (I mean, lets face it, it is one of the most fabulous fruits out there), I am sharing this Apple Party Favor Pocket Printable project with you today! Here you go–
First, download the printable here. Print it out on plain printer paper. Cut out the design and fold it in half, lining up your seeds. While you are at it, go ahead and cut some green leaves from card stock.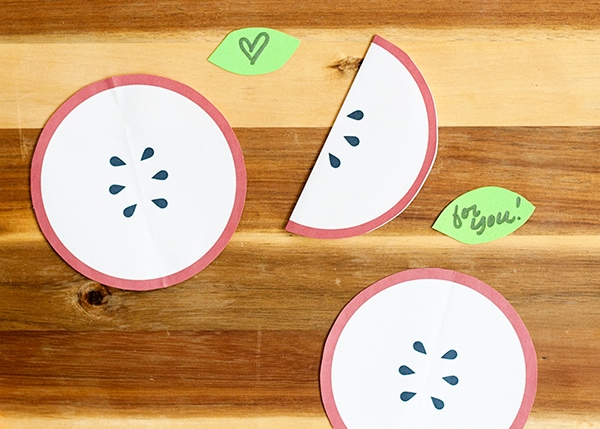 Apply a thin line of glue on the inside outer edge of almost one-half of the apple. Seal the edges together, leaving that little space to fill up with your candy.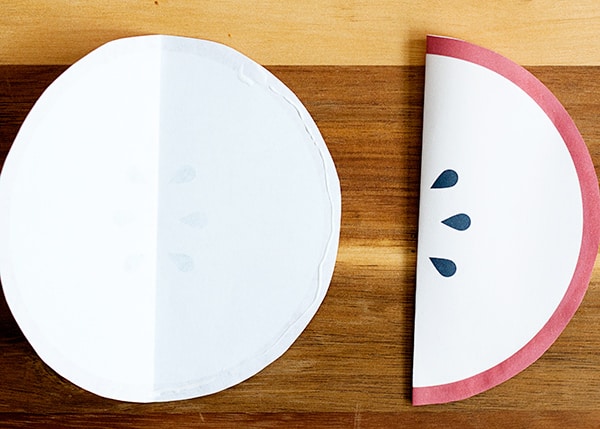 Once the glue is dry, fill the pouch with your treat. Apple a tiny bit of glue to the remaining opening, slide in your leaf, and it seal shut.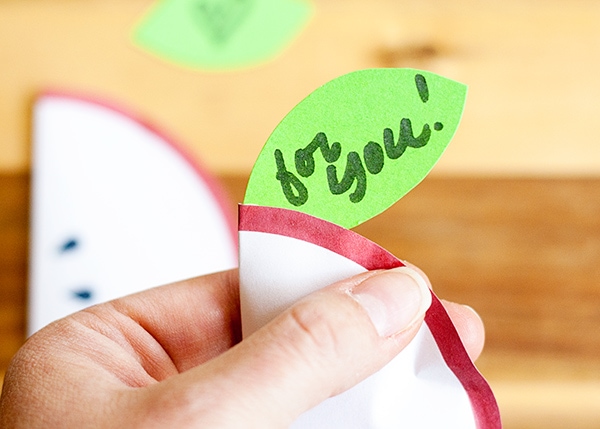 Isn't that fun!?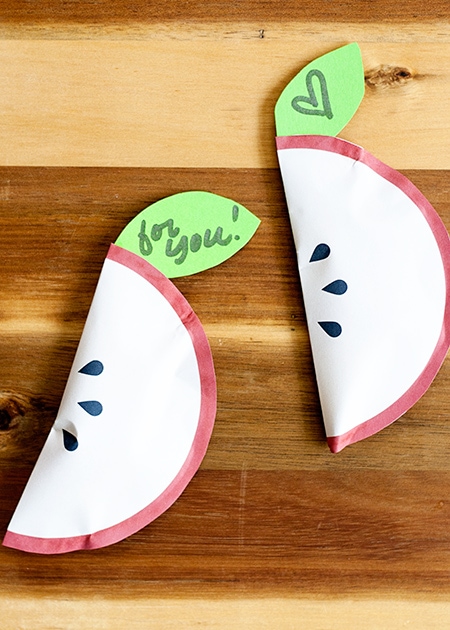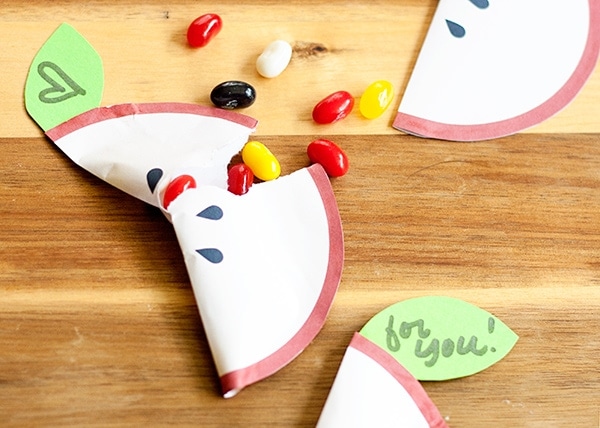 These would make great fall party favors, classroom treats, or even place cards for your fancy fall meal. Go crazy, and don't forget to celebrate the Apple and all of its goodness on October 21! See you next month!