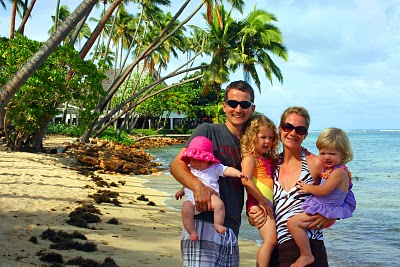 G'day! My name is Mandy Harline and I live in a small township called Sandringham just outside Melbourne, Australia. My hubbie and I and our three little girls have lived here for a little over 2 years now. We moved here from Houston, Texas for my husband's job.
I love taking my kiddies to the library. It's probably our favorite thing to do. We used to just load up our books in a lame grocery bag…until my sister-in-law and I came up with this fun idea: apple stamp bags! It's such an easy and simple craft and the kids will think it's so fun to paint apples. Our kids sure did!
Here ya go…..happy library visits!
(thank you to my sweet niece who was our guinea pig for this project!)
Apple Stamp Library Bag Craft
Here's what you need to make the bag…
Canvas Bag
1 piece of paper to go inside bag
1 Washington Fancy Apple (Nicely shaped one)
1 Crab Apple ( These are like mini apples, green color)
Fabric Paint (I used "Tulip" brand, red, brown, & green)
1 Pencil with an eraser
1 Triangular sponge (Cut in half, long ways)
Foam Letters
Step 1: Iron out your bag and place piece of paper inside so paint doesn't bleed through. Cut your Washington fancy apple in half. Take into consideration where you are cutting because you want to see all apple's curves. Put your paint on the plate and dip your apple on the plate. You might have to spread the paint around with a paintbrush.
Step 2: Once you have all of your apples stamped where you would like them. Take your pencil and cut each side off the eraser (So when looking straight down at it, it looks like a triangle). Your sponge is is for your stems and your pencil eraser is for your seeds. Practice with both items on your plate before stamping your bag.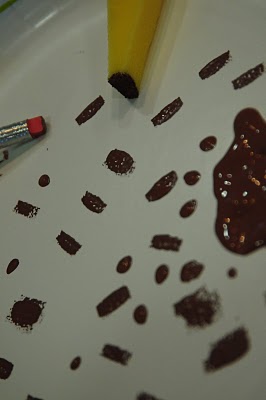 Step 3: This is optional. If you want to personalize your bag…take your foam letters and your mini apple. Cut your mini apple in half, set aside. Stamp a word of your choice and then take your crab apple and stamp in on the end. It just makes a cute mark. Fill in your stems and seeds like you did for your front.
Step 4: Finished Front side…
She's excited to go to story time.