Hello again, it's Anne from Circus Berry. I am here this fine Tuesday to bring you some new decor for your front door. With school starting up soon all over the country (sooner in some places than others…we don't go back until after Labor Day here in WNY), I decided to deck out my front door with some back-to-school flair. I figured I would change it up a little bit before the real fall decor goes up! This book page wreath seemed like the perfect transitional piece from summer to fall in the meantime.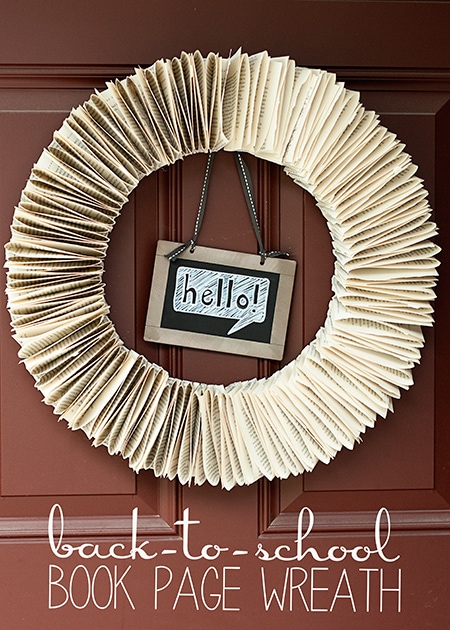 This one is super easy and depending on what supplies you use, meaning what you might have on hand vs. what you might have to purchase, it is super inexpensive as well. Mine came together for a couple of bucks!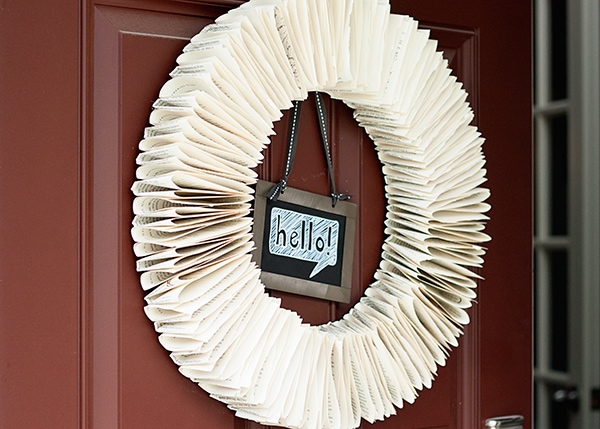 You'll need:
A wreath form of some sort. I used the prefab cardboard one from Michael's, but you could easily cut your own cardboard/foam board shape.
Book pages. I grabbed the biggest book I could find from the Dollar Tree
Hot Glue
Chalkboard Sign
White Paint Pen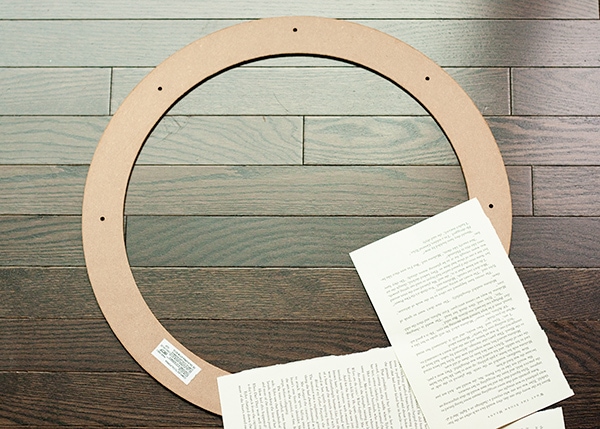 Working one at a time, gently fold the book page in quarters. Don't crease the folds. Hot glue onto your wreath form.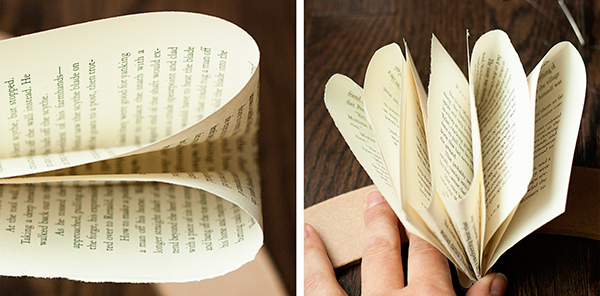 Continue folding and gluing pages all the way around the wreath. I alternated the folds pointing out and the folds pointing in.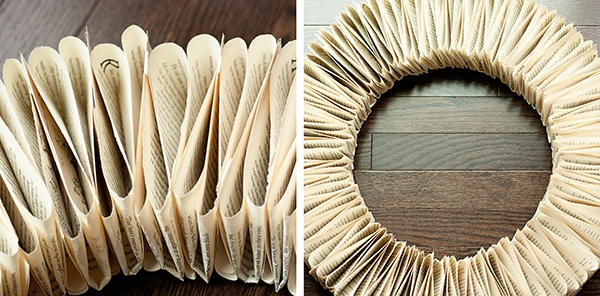 Sketch your greeting on your chalkboard sign, then paint it on with the white paint pen. I decided to go with a simple "hello" because I can use it again someday on another wreath if I want. Thinking ahead, ya know!?!? I also went ahead and changed the twine to ribbon. Whatever tickles your fancy.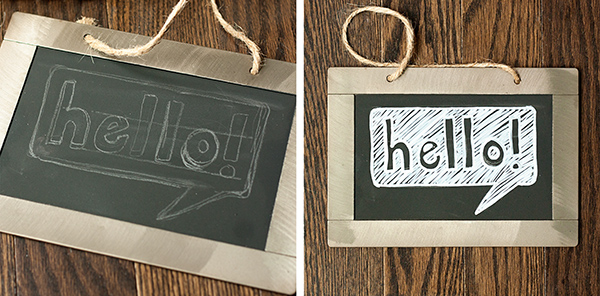 Hang it up!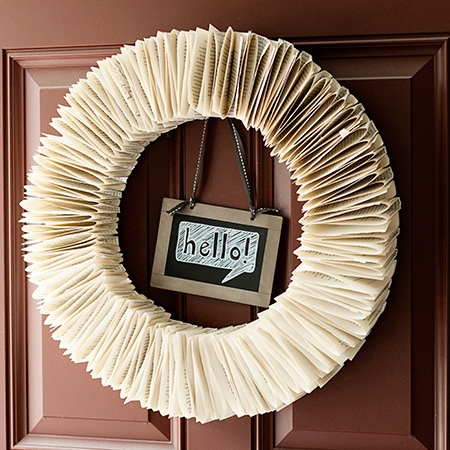 Now were are all set until Halloween!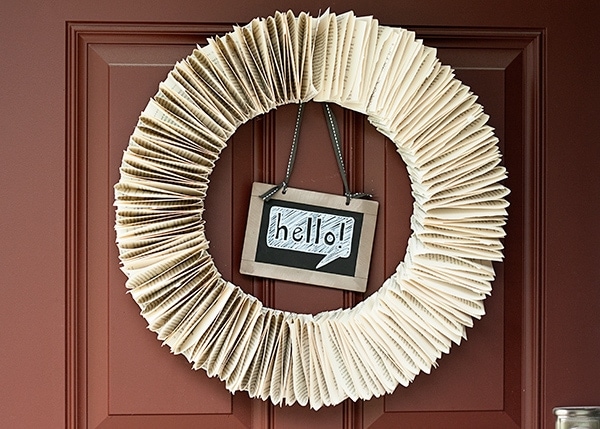 Have a great month and a Happy Back to School. See you soon! *Anne