A father's blessing can make a huge difference for kids! There's a lot that goes in to getting the kids back to school – shopping for clothes and supplies, getting lunches figured out and adjusting to a new schedule. Don't forget to help emotionally, spiritually, and mentally prep the kids as well.
What is a Father's Blessing?
In The Church of Jesus Christ of Latter-day Saints, through the power of The Priesthood, worthy Priesthood holders can give their children a father's blessing. It is often a tradition to do it for Back-to-School, but can also be given any other time the child is in need or very ill. It is a valuable gift to not only hold The Priesthood, but to be able to receive a blessing from your father (or other worthy male) and to also give the blessing. According to the church handbook, "Father's blessings and other priesthood blessings are given to provide direction and comfort as guided by the Spirit. A father who holds the Melchizedek Priesthood may give father's blessings to his children." You can learn more by visiting Come Unto Christ.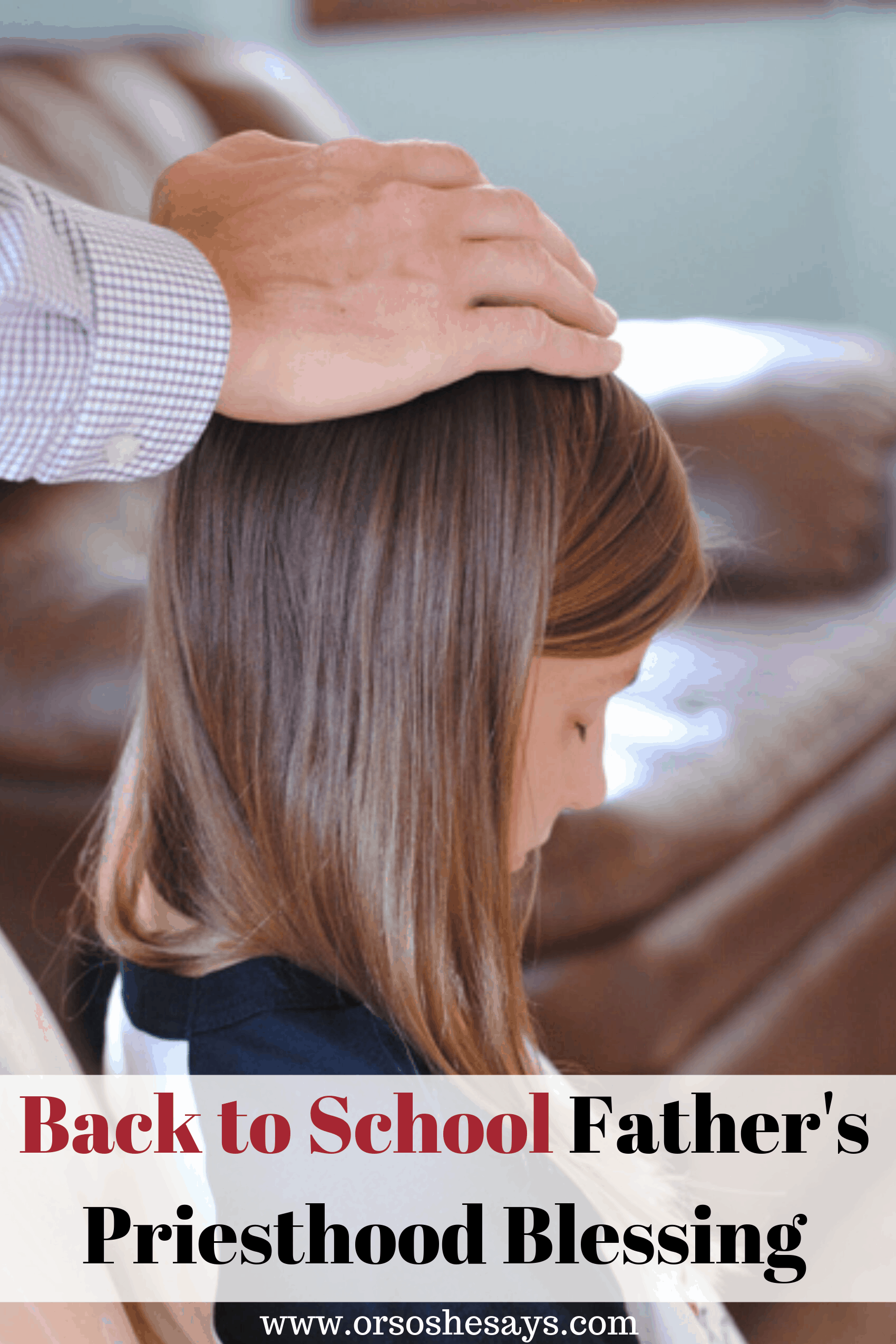 I have been trying to pretend that it isn't happening, but the first day of school is just a few weeks away! School clothes are on sale and classroom supply lists are out! My kids have started talking about what kind of backpack they want and are making menus for their lunches. There is a lot of prep work to be completed before the first bell rings.
Back to School Father's Blessing
Tonight's family night lesson is about incorporating a special tradition to the back to school process that is meaningful and spiritual. With the help of the holy priesthood, father's can give their children a Father's Blessing. The blessing is personalized for each child and brings peace, direction, and comfort.
My children love having their daddy place his hands on their head. They wait patiently for their turn to sit in the designated chair and light up when they hear the kind words spoken about them. It gives them the confidence they need to set out on a new adventure in the classroom.
I hope you enjoy teaching your family about the purpose of a Father's Blessing and find the joy and peace that the Spirit can bring to your home during this special time.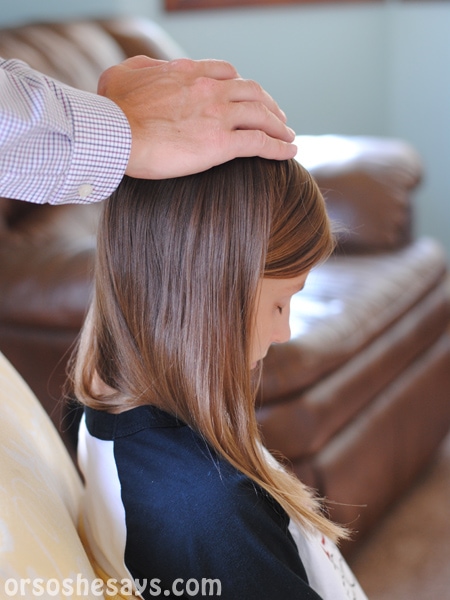 Father's Blessing Lesson:
Start the night by asking your children questions about their upcoming school year. Questions might include:
Why are you excited to go to school? What do you hope to learn? Who are you most excited to see? What do you know about your teachers? Do you have any goals for the school year? What are your favorite school supplies? What time should we wake up in the morning?
Then, talk about how we prepare for school in many different ways. You could ask how they can prepare themselves to start a new school year. Ideas might include:
Purchase school supplies
Buy new clothes
Practice reading and math facts
Get an alarm clock
Get a haircut
Pack their backpacks
Meet new teachers
Clean their rooms
These are all great ways to prepare for the upcoming school season. Then talk about how they can prepare spiritually.
What is a Father's Blessing? According to the church handbook and as mentioned earlier, "Father's blessings and other priesthood blessings are given to provide direction and comfort as guided by the Spirit. A father who holds the Melchizedek Priesthood may give father's blessings to his children."
Explain that the priesthood is the eternal power and authority of our Heavenly Father. The blessing is given to you from your earthly father, but, the power comes from God. It is a special privilege to have the priesthood in your home. It is something to treat with reverence and gratitude.
The purpose of the blessing is unique for each individual. It can be given to provide comfort to a child who is nervous about meeting new friends or leaving home. It can also bless a child to be able to learn new concepts at school. Blessings can help council children on choosing friends wisely. A child who is struggling with self-esteem can be blessed with the knowledge of their individual worth and be given the gift of feeling the love and acceptance of their earthly and Heavenly Parents.
Now, it is time to give the Father's Blessings! Start by having a family prayer and asking for the Spirit to be in your home to inspire your Dad with the words that Heavenly Father would want him to say. Make sure to give thanks that he is a worthy priesthood holder.
Then, have the father give each child a priesthood blessing. In our house, I always ask for a blessing as well. The school year is tough for Mommy's too! I love having a blessing to help me stay calm and organized. It helps to remind me what matters most.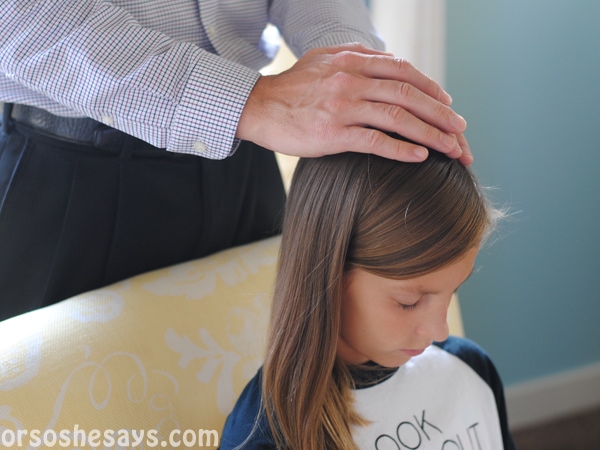 Father's Blessing Activity – Origami Dress Shirt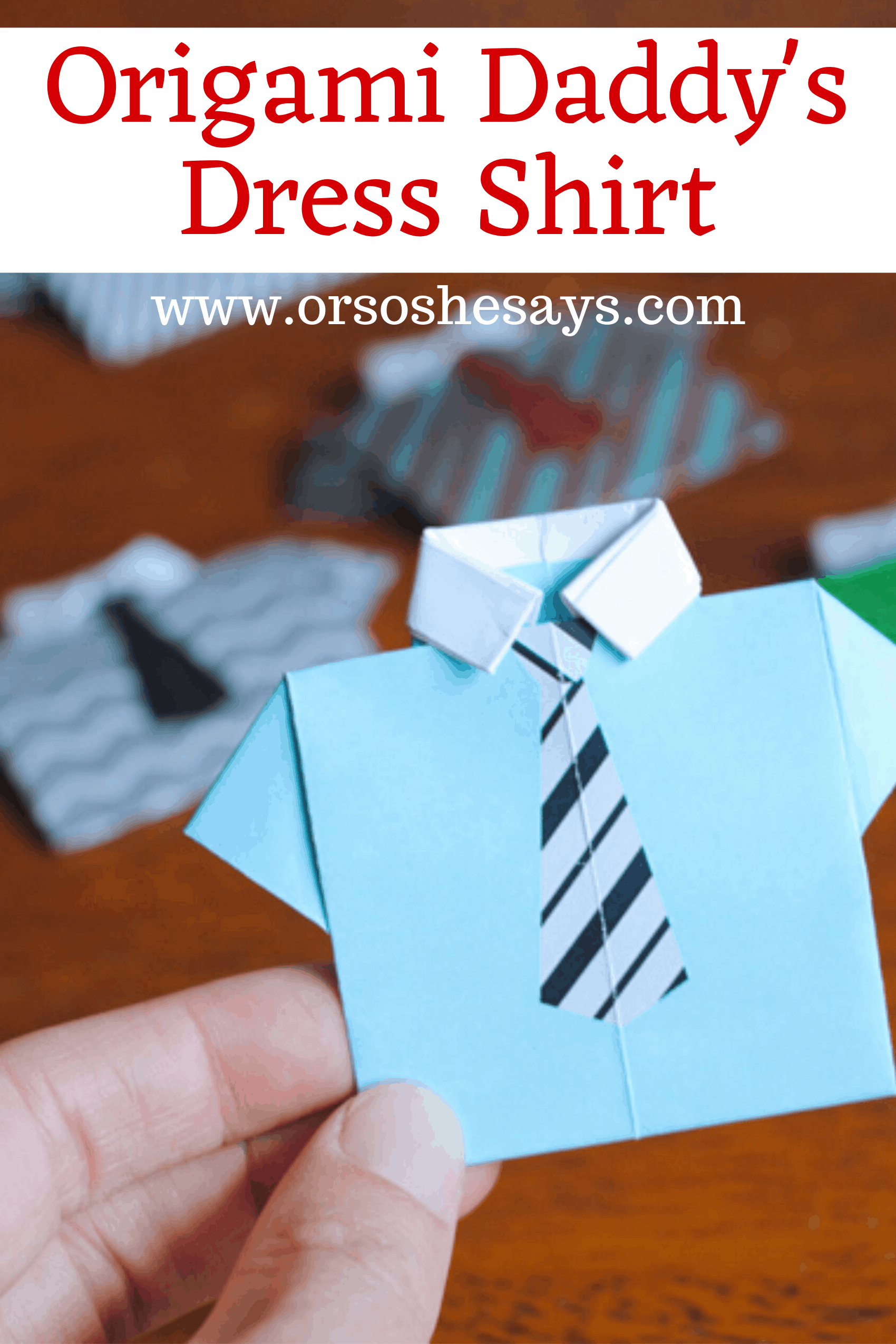 After each child has had a turn to be blessed, it is time to do a fun little activity together! Print out these cute little origami shirt and tie printables. They are going to be a reminder of the blessings and promises that were given in their Father's Blessings. You can get the printables via the following links: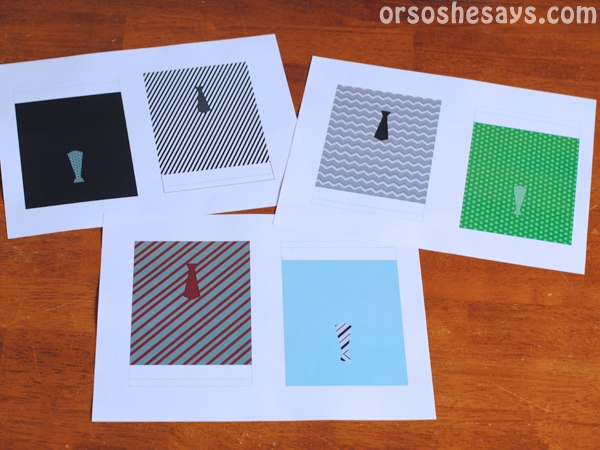 There are six design options to choose from. Cut around the template.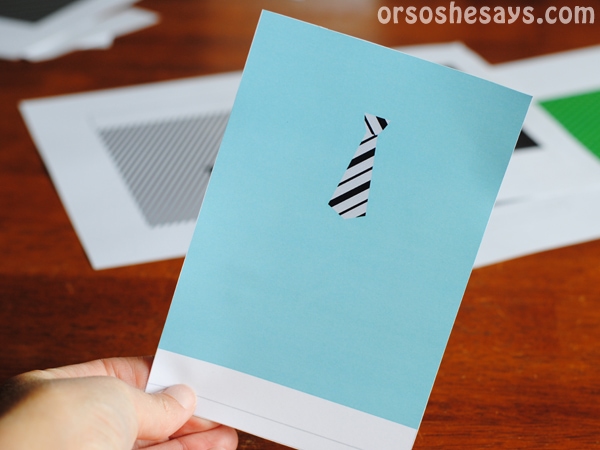 On the backside of the paper, have each child write down the things that stood out to them in their blessing. It might be some special words of comfort and a piece of advice. They could record how they felt peace or a feeling of confidence. Or, they could express gratitude for their Dad and for his support.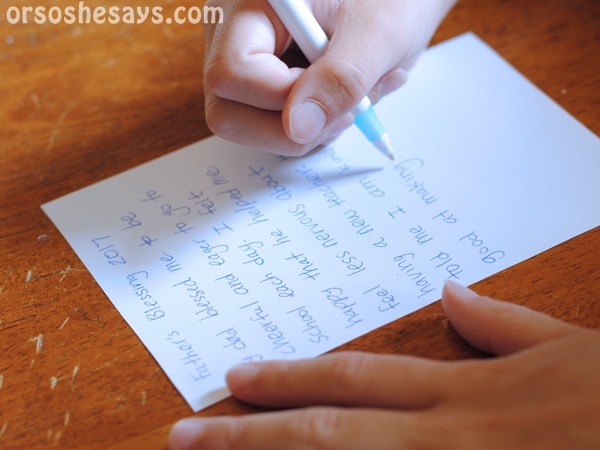 In our busy lives, it is easy to forget the things of the Spirit. When we take time to record spiritual experiences as they happen in our lives, we are able to look back and draw upon them when we need a boost! During the school year, your children can refer back to this little sheet of paper and use it when they need a bit of comfort, encouragement, or love.
When all of the thoughts have been recorded, then you can fold the template into a cute little origami shirt. It is supposed to be a Daddy shirt to remind them of their "Father's Blessing!"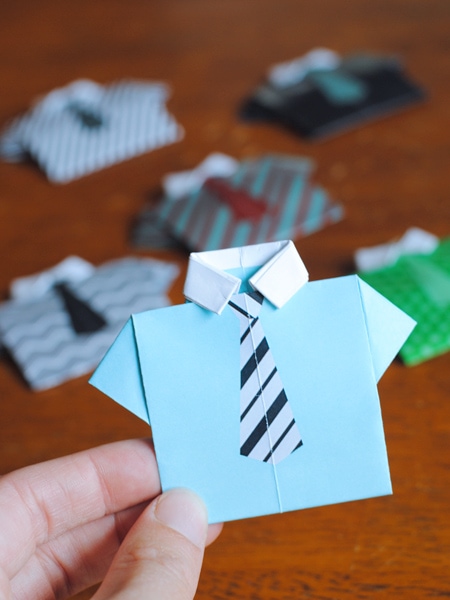 These shirts are pretty easy to fold. I was able to help all of my kids do it and they are quite young. Follow the directions below.
Fold the bottom white edge of the template up towards the tie. There is a grey line that will show you where to fold.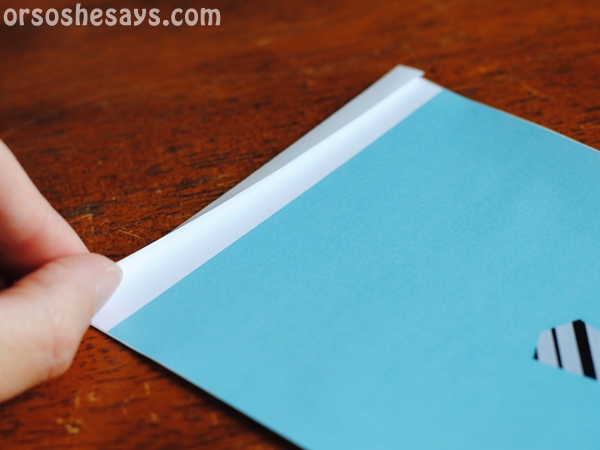 Turn the template over and fold the paper in half with the printed side on the outside.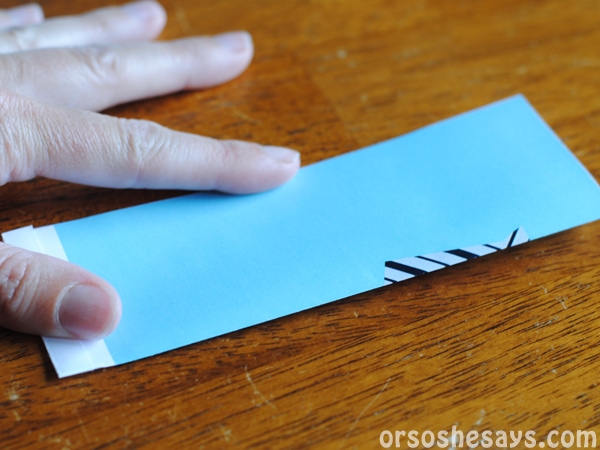 Open the paper back up. Then, fold both edges in to meet at the center.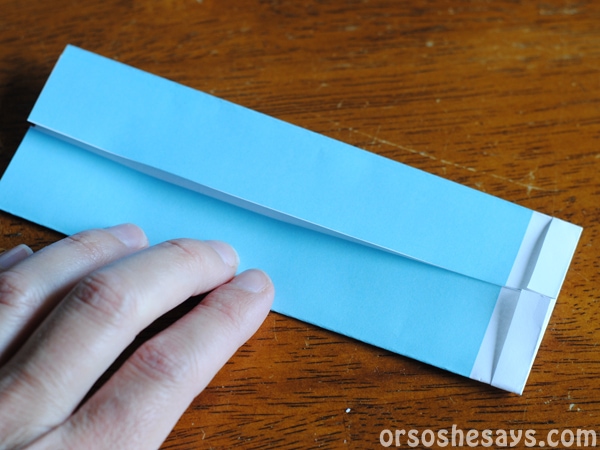 Open the flaps. Fold the top corners in towards the fold lines. Crease them in place.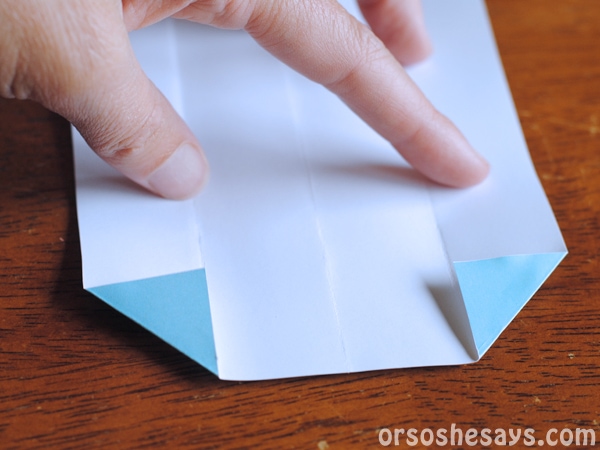 Close the flaps again.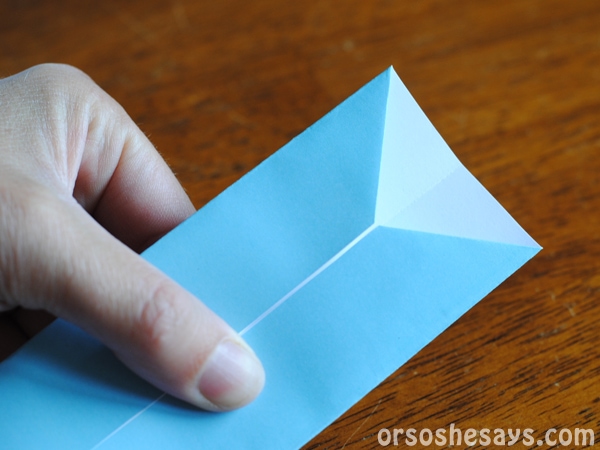 Fold the triangle part down towards the front of the template. It will fold naturally along the point of the triangle. Make sure to crease this fold really well. It will help with the next step.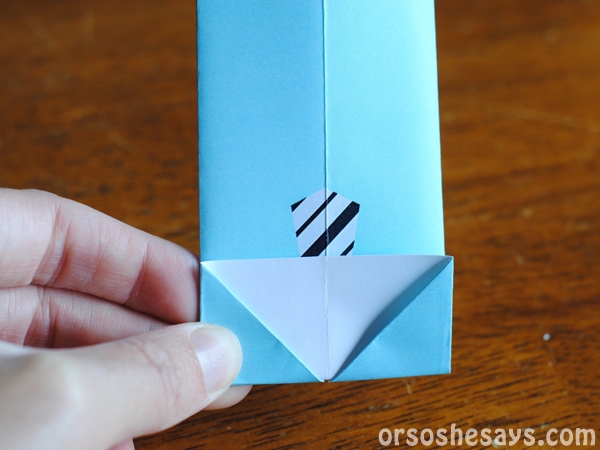 Now this next step is the trickiest to explain. Once you try it, it will be super easy though. So, just give it a shot!
Unfold the flap so that the template is flat again. Then, bring the bottom edge of the triangle shape (the fold line you made in the previous step) towards the outside edge. It will make a 3D shape. The fold line will become flush with the outside edge and you will have made a new triangle shape. Crease it down. Repeat this step on the other side so that it makes this box shape.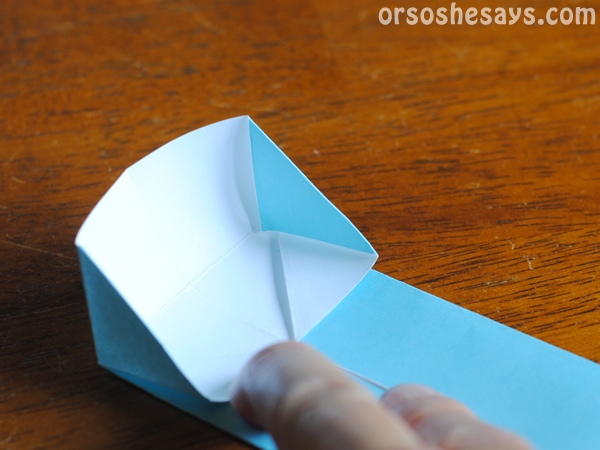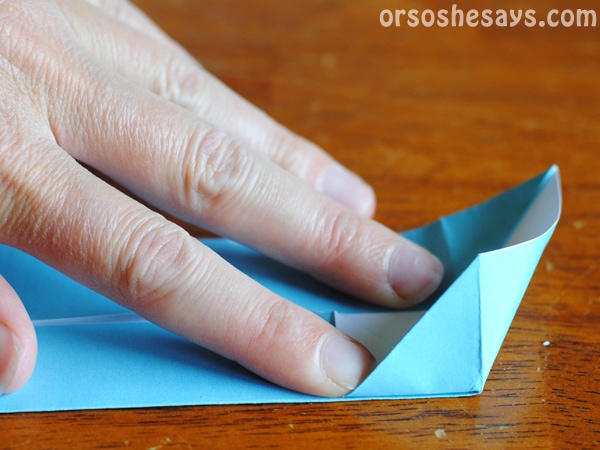 Then, bend the top edge down towards the center. The sides will poke out and make the shirt sleeves.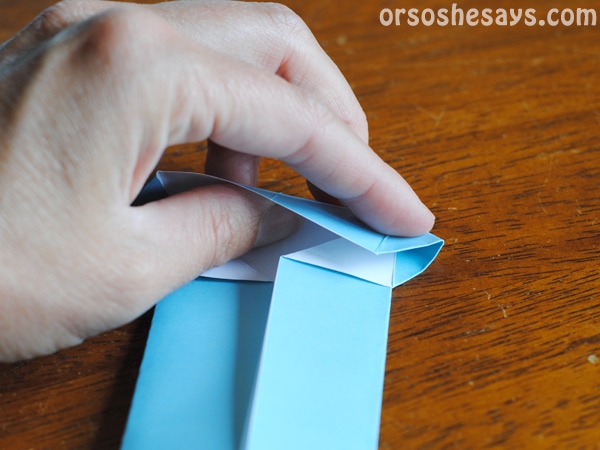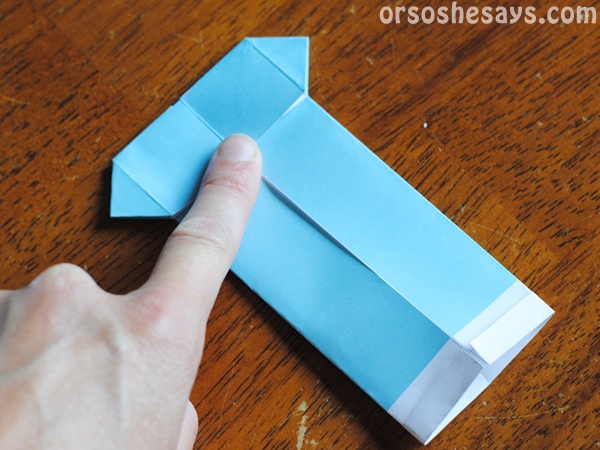 It is almost ready! Switch gears and work on the white section of the template. Fold the white tab over towards the tie so that it is doubled.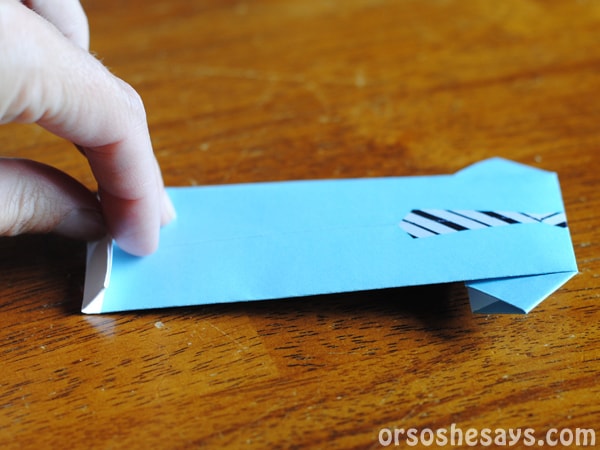 Turn the shirt so the tie is facing the table. Then, fold the white edges in, towards the center. You are making the shirt collar. Make both sides meet in the same spot in the center. Crease the fold lines.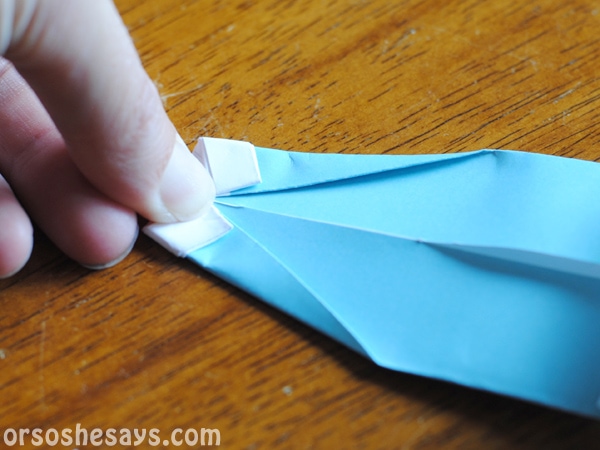 Bring the shirt sleeves section up and tuck it under the little collar tabs.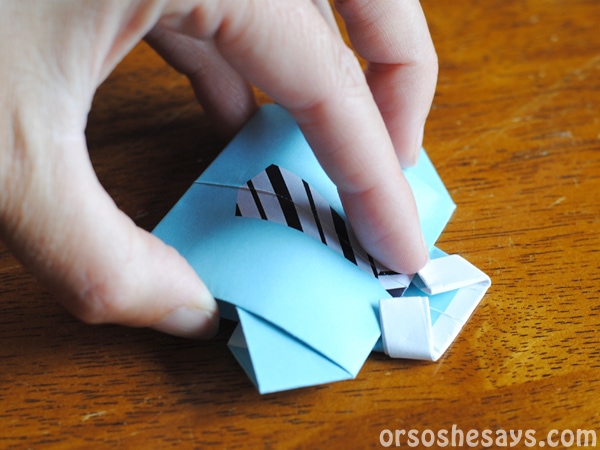 Crease the edges to keep everything in place! And, your cute Daddy Shirt is finished.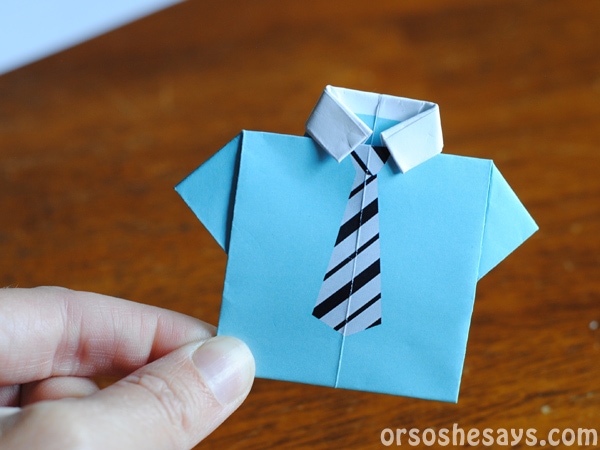 Have your kids keep the little journal shirts somewhere that is safe. They can tuck it in their backpack, or put in inside their scripture case! The words inside will help remind the of their special blessing.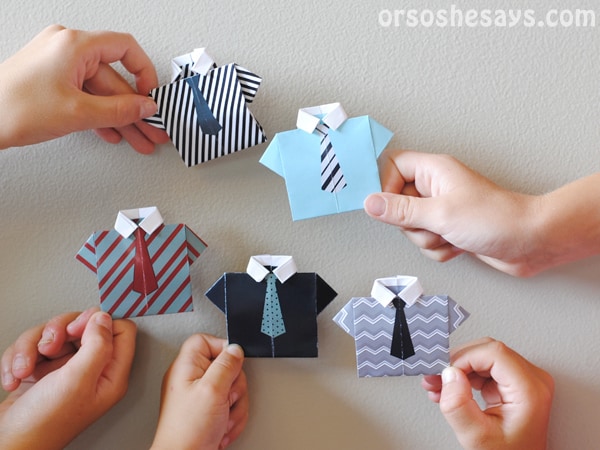 Thanks for reading this lesson. I know that this tradition has been a blessing in our home. It is something that we look forward to each Fall. It is a binding experience for my children and their father. A special bond forms between them as they are connected with the priesthood power. Like mine, your children are sure to feel safe and loved. I hope you this back to school Father's Blessing tradition as much as we do.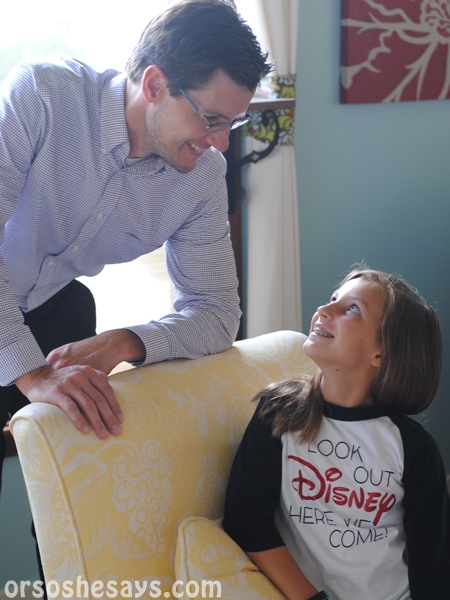 Here are some more back to school posts to help get you ready!
Back to School Father's Priesthood Blessing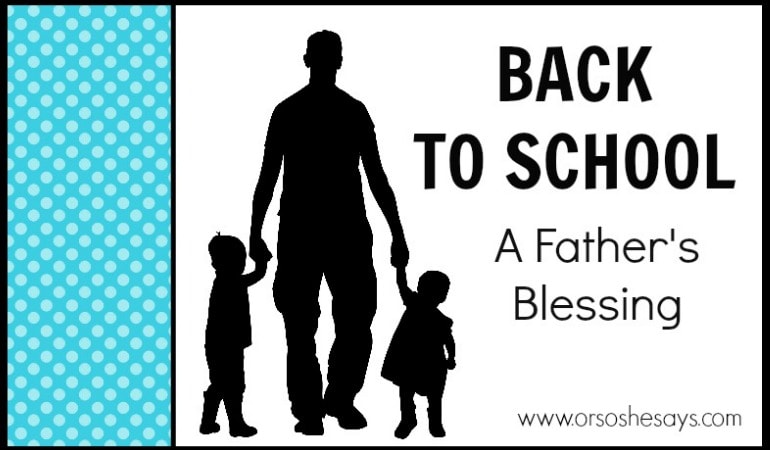 Save
Back to School Chalkboard Graham Cracker Treats