Hello everyone! It's Kimberly from Get Away Today, and I'm here to share some very surprising news. You probably know that there have been a lot of changes to Disneyland this year; Star Wars: Galaxy's Edge, new attractions at Pixar Pier and new entertainment throughout the Resort. Well, would you believe that this year crowds have been at an all-time low? That's right! So, I want to encourage you to take a last-minute Disneyland vacation this summer.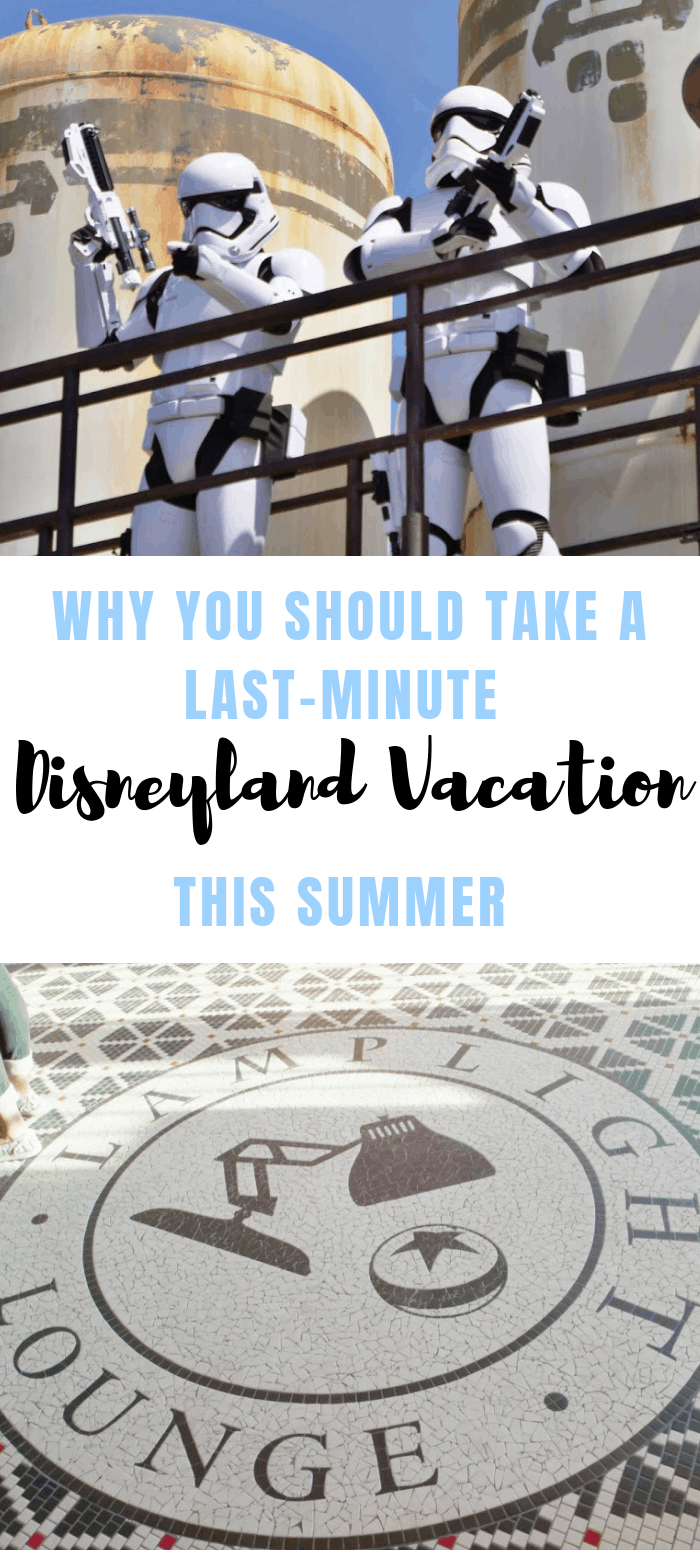 Last-Minute Disneyland Vacation
We initially thought that taking a Disneyland vacation late spring into summer would be a little more crowded. However, it looks like people have been overly cautious about visiting after the initial opening of Star Wars: Galaxy's Edge. If you look on the Disneyland app, you'll see that on many days ride wait times are in the single digits. That's unheard of! So, here's why I think it's worth taking a last-minute Disneyland vacation this summer.
Last-Minute Disneyland Vacation: Experience New Lands
I've shared all the details about Star Wars: Galaxy's Edge in previous posts HERE and HERE, but did you know that reservations are no longer required to access this new land? We're so excited that Disneyland now allows for more time to explore Galaxy's Edge and all it has to offer. Depending on capacity, many guests are able to walk right in to Galaxy's Edge in the early-morning hours, and again in the late evenings. If you happen to be in the Resort during more crowded times, Disneyland has their virtual queue established for monitoring capacity in Galaxy's Edge. Using the Disneyland app or a kiosk in the Park you can request entrance to Galaxy's Edge, called a Boarding Pass. You'll be assigned a return entry time, much like a Fastpass, and you will be notified when you can enter the land. There's no time limit once you're inside Galaxy's Edge, but if you leave and it reaches capacity again you'll have to enter the virtual queue once more.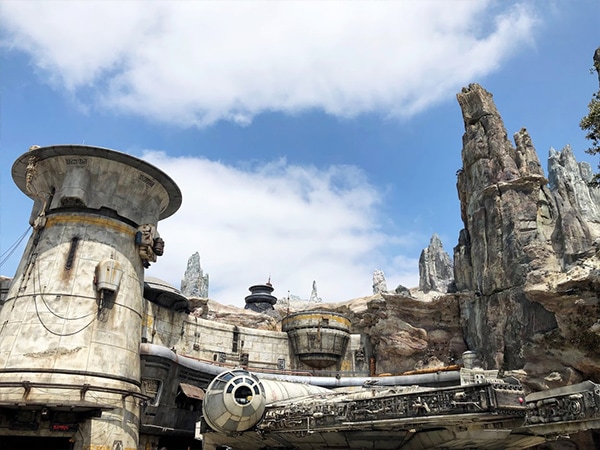 Last-Minute Disneyland Vacation: Experience New Pixar Pier Attractions
Pixar Pier is celebrating its one year anniversary, and added two new rides to celebrate. Jessie's Critter Carousel debuted in spring, and Inside Out Emotional Whirlwind just opened this summer. This colorful ride is inspired by Riley's emotions and will take you on a spin in hot-air-balloon-inspired carriages. And with the release of Toy Story 4 this year, Pixar Pier welcomes Bo Peep as a special guest in the Park for a limited time. To track down your favorite Disney Characters in California Adventure Park, be sure to use the Disneyland app.
Another new experience in Pixar Pier can be found in Lamplight Lounge. This restaurant is now offering a delicious brunch on weekends, and you won't want to miss this! Choose from menu items such as the Brunch Burger, Indulgent French Toast and Brunch Quesadillas. The brunch menu is available in the downstairs dining area, and it's the perfect place to fuel up for a day of fun on your last-minute Disneyland vacation.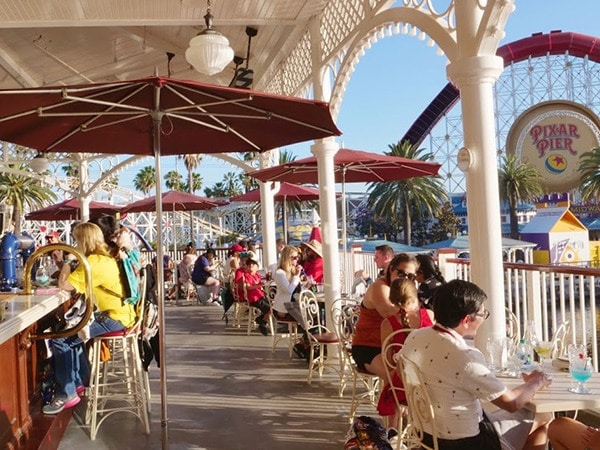 Last-Minute Disneyland Vacation: Experience New Shows
Have you heard about all the Disney remakes recently? There's the new live-action Aladdin that already hit theaters, plus the live-action The Lion King coming to theaters mid-July. Disney is making it easy to celebrate these childhood favorites by featuring new entertainment in the Resort, and we're all so excited about it! Tale of the Lion King has a limited time run June through September 2019 at Paradise Garden Parks in Disney California Adventure Park, allowing you to enjoy new musical arrangements of some of your favorite songs.
Tale of the Lion King features a talented cast of performers who will tell their story of the Pride Lands through dance, music and stunning backdrops. At less than 30 minutes long, it's perfect for families who want to experience the stories of Simba, Mufasa, Timon and Pumba in all new ways.
Last-Minute Disneyland Vacation: Book with Get Away Today and Save
As always, we offer the lowest ticket prices for your Disneyland vacation. And you can combine this savings with hotel specials to save even more. Take advantage of ticket savings such as buy 5-Day Disneyland tickets for the price of 4 days, and Extra Night Free hotel specials. You can also book a Southern California vacation for just $175 down, and make interest-free payments up until five days before you travel. It's a great way to lock in current savings and make a vacation more affordable than you thought possible. You can see all our vacation packages at www.getawaytoday.com, or give us a call at 855-GET-AWAY. We would love to help you plan your dream vacation! Let us know 'Or so she says…' sent you, and use promo code OSSS10 for an additional $10 in savings when you book a vacation package.
Meanwhile, want something for FREE??
We put together a FREE amazing tip-filled How to Rock Your Disneyland Vacation ebook and it has an EXCLUSIVE coupon in the back, from Get Away Today, that will save you even more on your next Disneyland vacation!
More Disney posts on 'Or so she says…' you'll love:
Black Tap CrazyShake Copycat Recipe