These First Day of School Chalkboard Treats are super-duper simple to make and PERFECT for a Back-to-School party or after-school treat! Even better, there's no baking involved… just a swipe and squirt of frosting on a graham cracker, and you're set. Easy… just like we need this hectic time of year. 🙂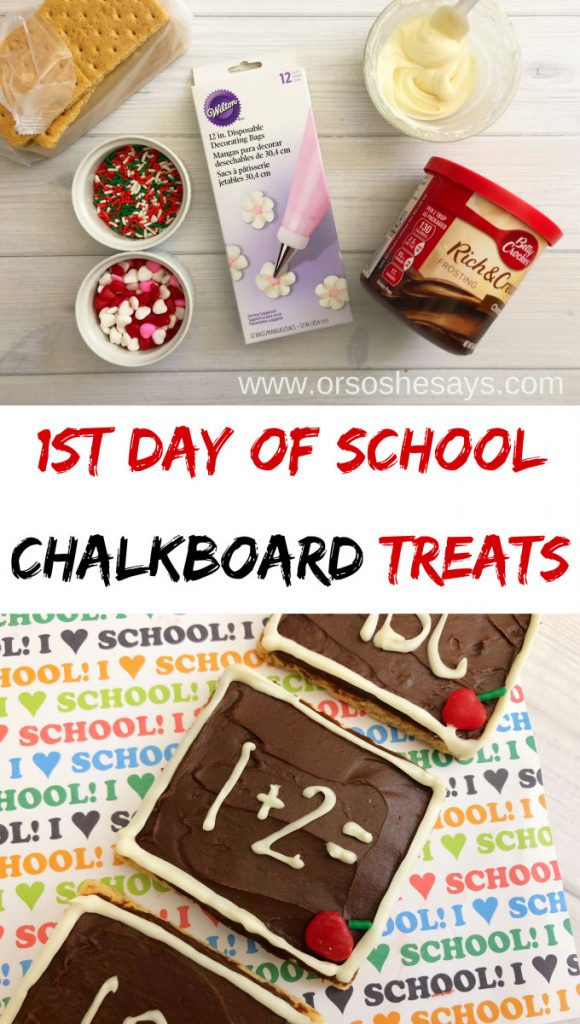 Can you believe summer is nearly over?? Oh, gosh. It has seriously flown by. I always imagine summers being super relaxing and full of free time, but no. Are they ever? I feel busier than ever, running my 7 kiddos around, and the thought of a routine sounds amazing right about now. Did I tell you this was my last year homeschooling? Yes. It's going to be sooo weird for me! I've been so used to having everyone home, but it will be an adventure for all of us! I feel so uneducated in the public school system… but, I'm learning! I'm constantly calling my friends, asking questions about school lunch, back packs, buying school clothes, etc. All things I've never thought much about. Anyway, we'll see how it goes. 🙂
Back to my First Day of School Chalkboard Treats… easy, tasty, and can be made in a flash. Check 'em out…
First Day of School Chalkboard Treats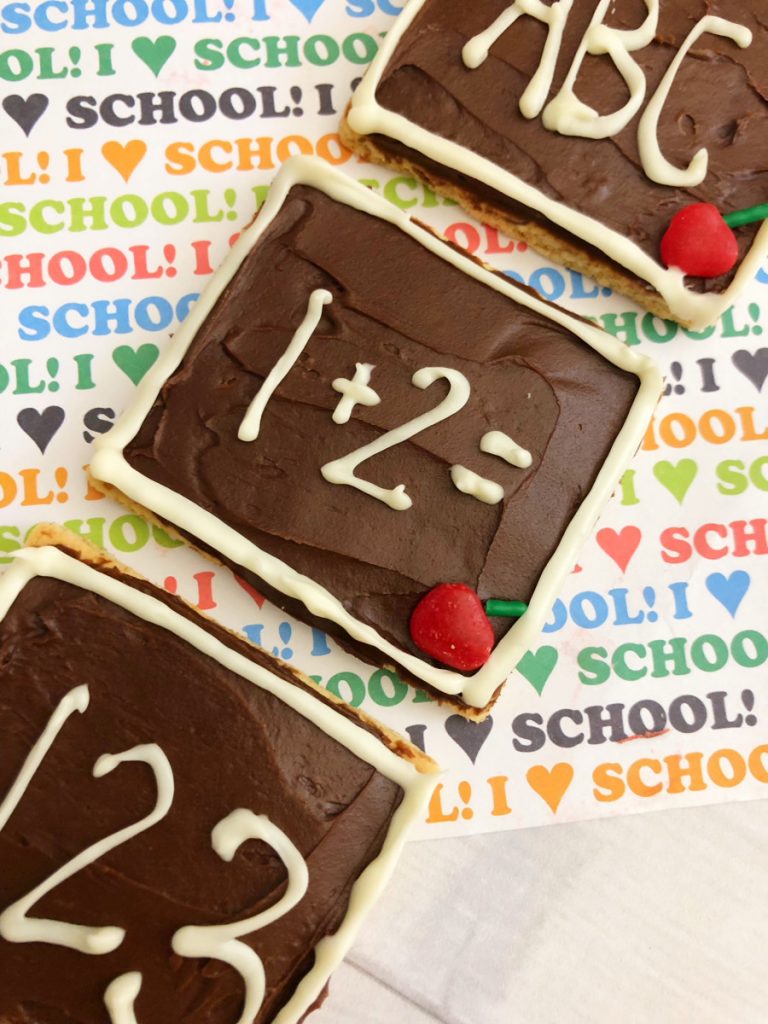 You really don't need much for these First Day of School Chalkboard Treats, and really… you may already have most of the ingredients on hand. Wouldn't that be awesome?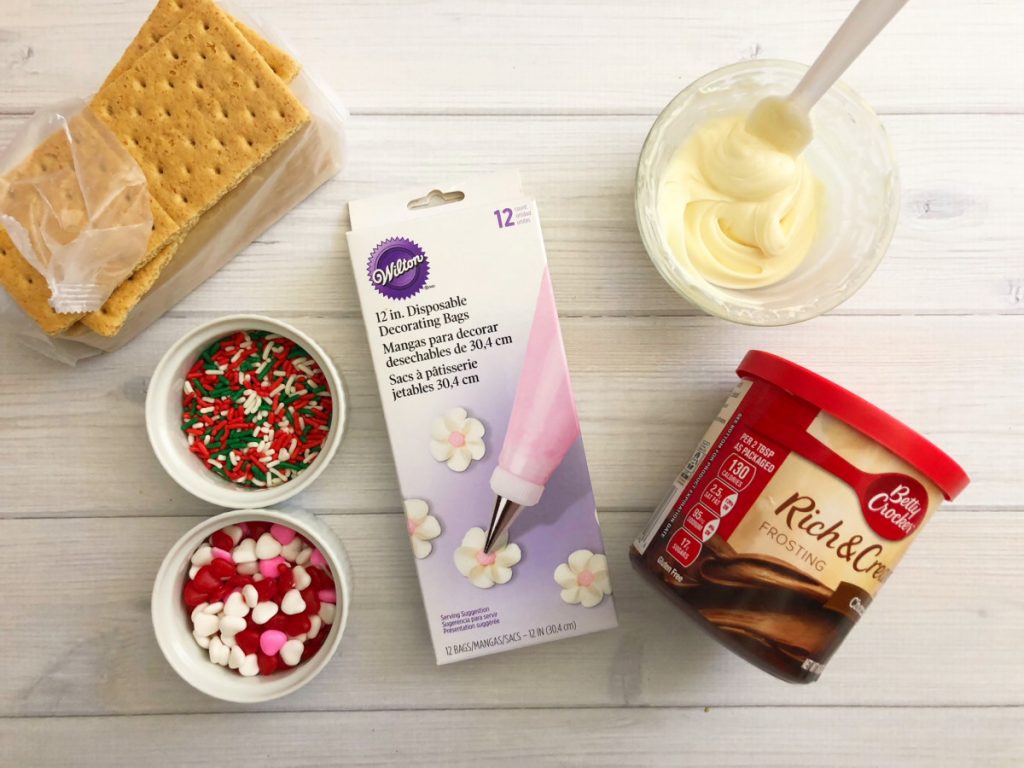 Just break up your graham crackers and smear some chocolate icing on top. You can make your own, or you can do it the easy way and just buy some. My guess is that the kids won't care. 😉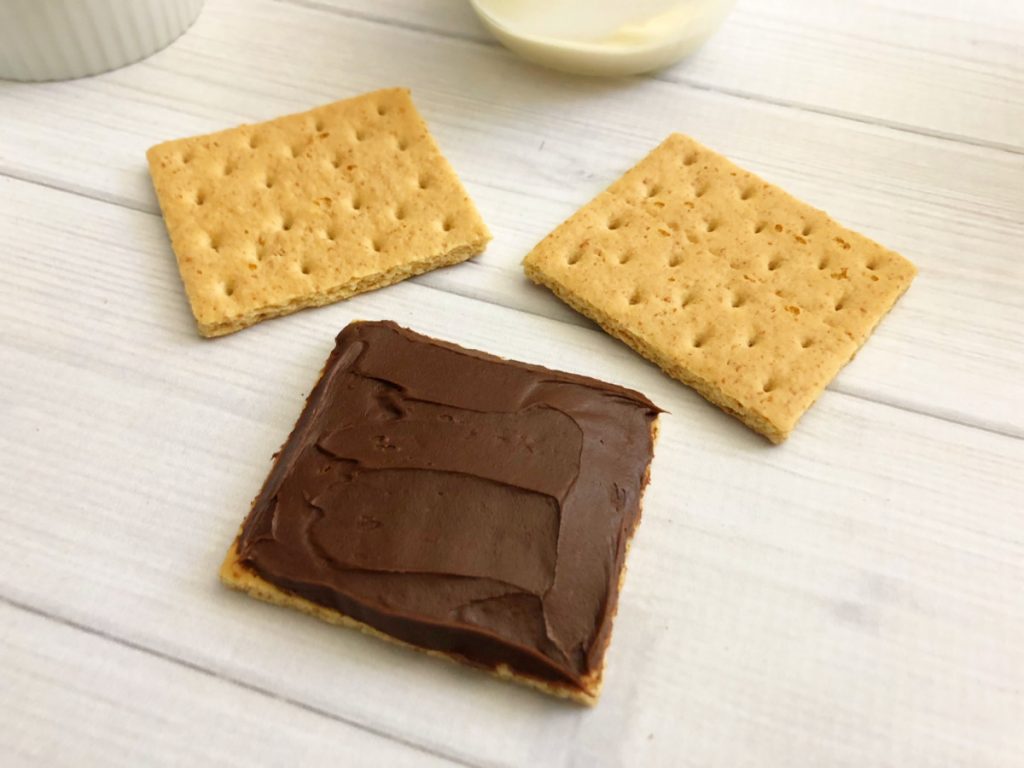 Using some melted candy melts in a pastry bag, pipe on some common chalkboard writings… like math problems, the ABC letters, etc.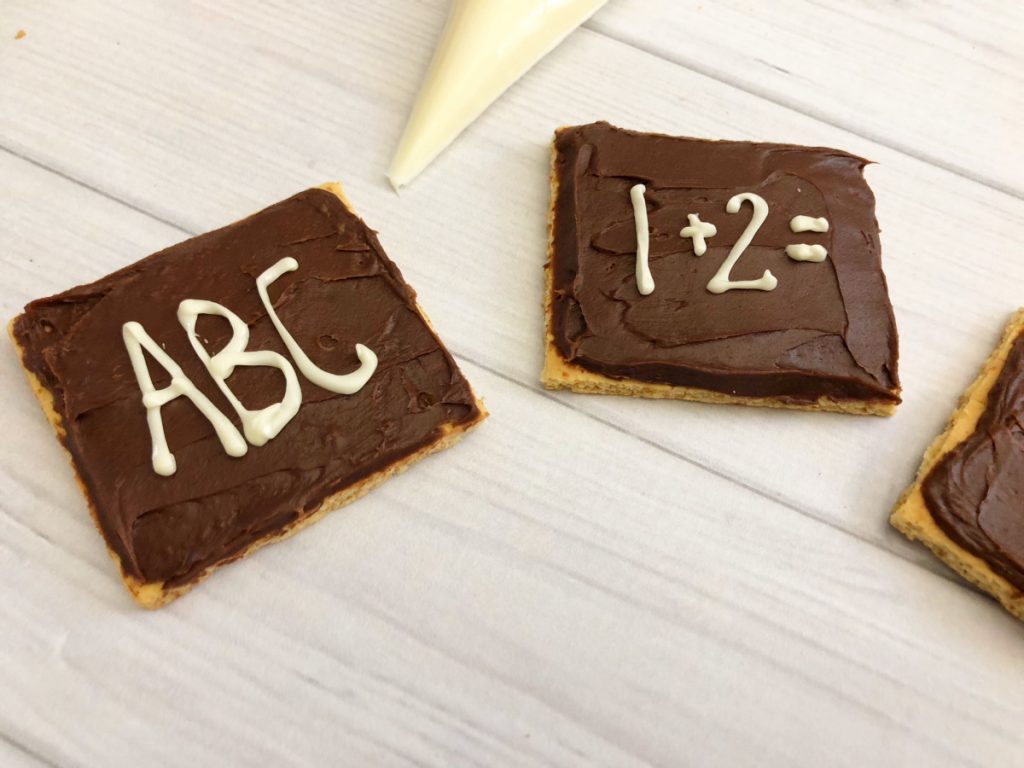 Fancy your First Day of School Chalkboard Treats up with some embellishments… a border, little apple, or whatever.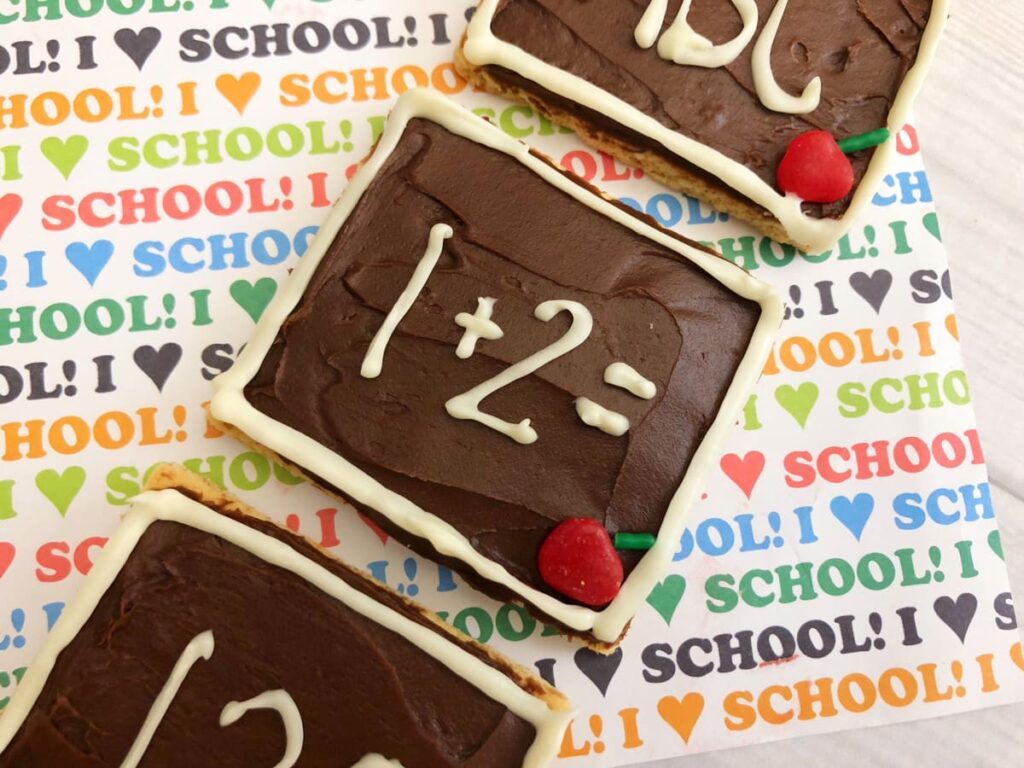 And, you're done! Set them out on a plate for the kids after school. If you want to get even fancier, or if you're hosting a First Day of School party, you could decorate with bowls of red apples, cups of cute pens and pencils, and add some other favorite treats to the spread. Have you seen these School Ruler Cookies? They're adorable and includes a free printable.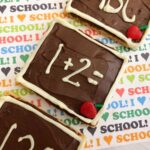 Chalkboard Treats
Ingredients
Graham crackers

Chocolate frosting

2

cups

white candy melts

Red heart candies

Green sprinkles

Decorating bag
Instructions
Carefully break each graham cracker in half width wise.

Frost each graham cracker with chocolate frosting.

In a small microwave safe bowl, heat 2 cups of white candy melts on 50% power, stirring every 30 seconds until melted.

Pour the melted chocolate into a decorating bag and cut a small tip off the end.

Use your melted chocolate to draw onto each frosted graham cracker, like 1+1=2, ABC or any small chalkboard math problems.

Add a red candy heart to the frosted graham and place a green sprinkle on top for the apple and stem.

Outline your chalkboard in white and let set.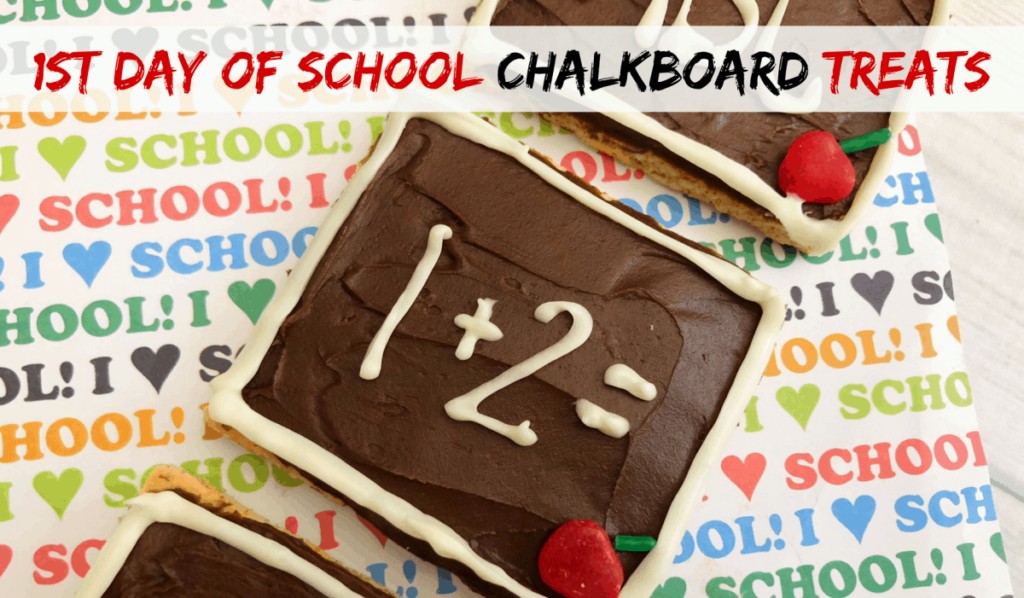 If you liked these First Day of School Chalkboard Treats, check out:
School Lunch Ideas that Your Kids Will Actually Eat
Back to School Father's Blessing ~ Family Home Evening