Hi, I'm Kristin, a stay at home mom of a 19 month old boy, with another baby to be born just before his second birthday.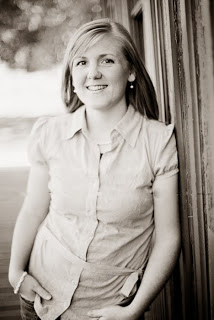 My son was born with half a heart and thus requires a lot of time, energy, and money. We are currently living on student loans while my husband finishes student teaching, but we are really thinking about getting fast money available online, we have heard great things about it. Add another baby to the equation and I'm sure you can imagine that the budget is spread pretty thin at my house. But that doesn't mean we can't have a good time!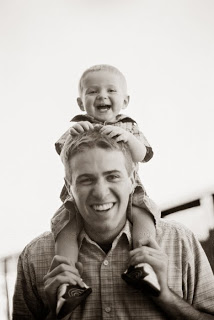 Ever since my freshman year of college I have been looking for any excuse to throw a party. My first big success was on National Pancake day on February 23.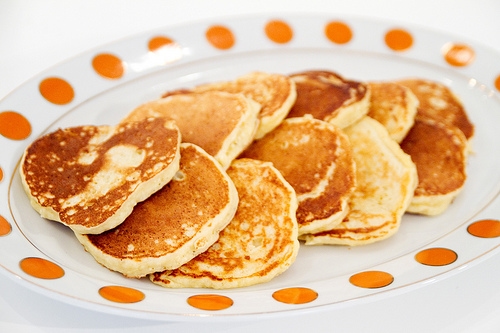 Image by roboppy
We had pancakes, buttermilk pancakes, corn meal pancakes, chocolate chip pancakes, banana pancakes, German pancakes, crepes, and all the toppings imaginable to go with them.
I then successfully threw a costume party on my birthday in April, but nobody knew it was my birthday, I just threw a "random" party. I found out quickly that my friends, neighbors, and classmates were dying to have a little fun, somebody just needed to organize it! The guests at my "not-birthday-party" filled our little apartment and spilled out onto the balcony. It was a huge hit!
So I continued to look for an excuse to throw a party.
Here are a few of my favorite "holidays" (if they can really be considered holidays, that is!):
Pie Day on March 14, as pi is 3.14, get it? So we make lots of pies and invite friends over to help us eat them.
National Ice Cream Day on the third Sunday in July, which happens to be the 17th this year. Even if you don't throw a big party, at least sit down and enjoy a good serving of your favorite ice cream! Phish Food by Ben and Jerry's is a must have for this occasion!
National Talk Like a Pirate Day on September 19. Talk like a pirate, dress like a pirate, eat like a pirate, send your kids on a treasure hunt…the possibilities are endless!!
I have yet to find any official celebration day in August, but the tall, handsome man in the picture above found a solution to that by marrying me on August 8th, 2008, so we will always have a reason to celebrate that month. Feel free to celebrate with us, if you so desire! 😉
January
9 – Positively Penguins Day
13 – Rubber Duckie Day
29 – National Puzzle Day
31 – National Popcorn Day
February
23 – National Pancake Day
March
2 – Dr. Seuss Day
14 – Pi Day
April
1 – April Fools Day
17 – National Cheese Ball Day
24 – National Pigs in a Blanket Day
25 – National Zucchini Bread Day
May
3 – Different colored shoes day
4 – Intergalactic Star Wars Day – May the Fourth be with you
5 – Cinco de Mayo
June
16 – Fudge Day
July
4 – Independence Day
15 – Gummy Worm Day
17 – National Ice Cream Day (third Sunday in June)
August
08 08 08!!! (My anniversary :))
September
12 – Video Games Day
16 – Mayflower Day
19 – National Talk Like a Pirate Day
October
9 – National Chess Day
18 – National Chocolate Cupcake day
31 – Halloween
November
2- Cookie Monster's Birthday
And don't forget Thanksgiving on the 4th Thursday of the month!
December
5 – Ninja Day
25 – Christmas, of course!
31 – New Year's Eve
What's your favorite day (or way) to celebrate?
~ Kristin