I love swiping recipes from my mom. Seriously, if she makes it and serves it, it's good. Well, unless it has mayo or onions in it… then, it can't be good, cause I'm still 5 years old. But, THIS sandwich, folks… one of my faves. In the past, I've coerced my mommy to make them for me. But, then I thought of you. And, me. You know, how we share everything? I share my tastiest recipes, you share them on Pinterest and Facebook. It's a lovely BFF relationship. Blog Friends Forever, that's us. So, I convinced mom that you need in on this goodness, and she agreed. Heck, you're already the proud owners of her other recipes: Cookie Cutter Sugar Cookies, Awesome Potato Salad, Chicken Pesto Sandwiches, and Tongan Toast, why not this one too? Add it to your Mariel's Mom's Recipe Collection.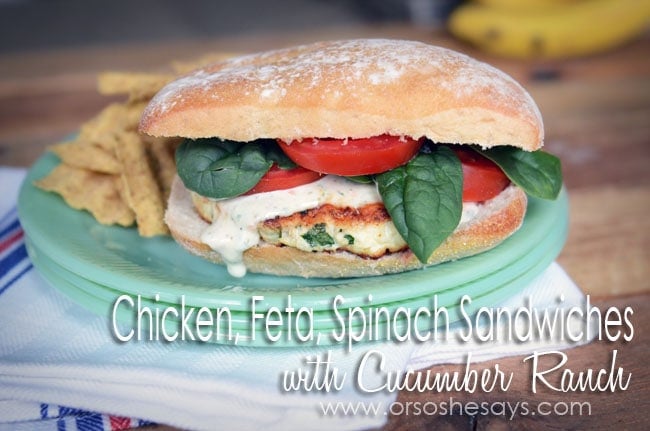 The name of these is super long, but if I just said Chicken Sandwiches, you wouldn't have stuck around, right? These are not just chicken sandwiches. No, they're Chicken, Feta, Spinach Sandwiches with Cucumber Ranch. Don't mess it up.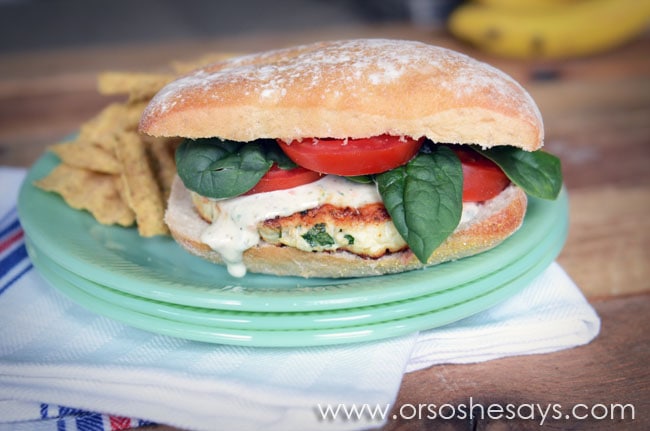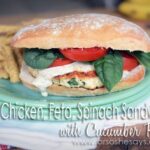 Chicken, Feta, Spinach Sandwiches with Cucumber Ranch ~ Soooo Good!
Ingredients
1

lb.

ground chicken

fresh spinach leaves

crumbled feta

tomatoes

buns

1

cucumber

ranch dressing
Instructions
In a bowl, combine the ground chicken with a couple handfuls of chopped spinach leaves (amount, your preference.)

Add crumbled feta cheese to the mixture and stir together. (I like a lot of feta, maybe 4 - 6 oz. But, it's to preference.)

Form chicken mixture into round patties and fry in pan, drizzled with a little olive oil.

Serve on your favorite buns (Ciabatta is good!), topped with fresh tomato and cucumber ranch dressing.

To make the dressing, pour desired amount of ranch in a blender with half a cucumber. If you want more cucumber taste, add more. Blend well.