On Saturdays, I'm spotlighting the wonderful contributors I have here at 'Or so she says…'. I really, really love my gals. They're all super talented and great to work with, so it's easy to brag about them.
Previous Brags: Cathy of Lemon Tree Dwelling, Brooke from Blissful Roots, Lauren from The Thinking Closet, Jeanie of Create and Babble, Melissa of Ellison Reed, Ruthie of What's Cooking with Ruthie, and Kim of Get Away Today.
Today I want you to meet Jana from Double the Deliciousness.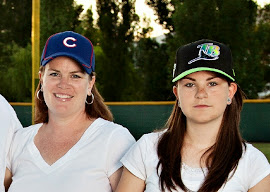 Jana cooks and blogs with her daughter, Kyla, and they make a fabulous team. Every once in a while you find a certain blogger that seems to have similar taste buds as you. Jana is one of them. Very rarely does she have a recipe that I don't want to try. I love how her recipes are simple and family friendly, but they're not your typical jell-o salad or casserole. If I could choose my neighbors, she would be one of them, AND she would have this great desire to share her food with me and I would never, ever turn it down. I love having her contribute to the blog, her recipes are always a big hit! Check out her blog, Double the Deliciousness, and see for yourself. Follow her on Facebook and Pinterest too!
Here are a few of my favorite posts from Jana's blog:
Red Velvet Cupcakes with the YUMMIEST Cream Cheese Frosting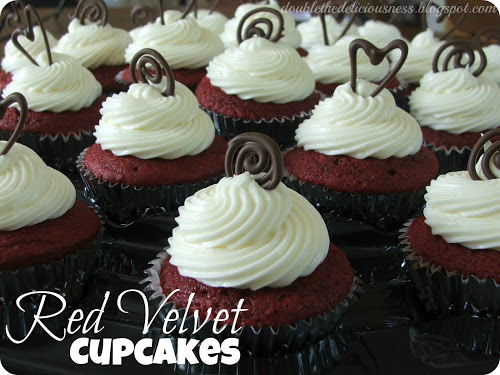 Every month, you can find a brand new recipe from Jana, right here on 'Or so she says…'. You may remember some of her previous posts: Reese's Peanut Butter Cupcakes, Blueberry Lemon Pina Colada, Cheesy Garlic Pull-Apart Bread, and Pumpkin Dump Cake.
And now it's time for 'Your Great Idea' Link Party!
Here's my top two favorite from last week's link party:
Caramel Corn Puffs from Life with the Crust Cut Off
Etched Oil Bottles from Urbane Jane
Now it's time to share your great ideas!
Remember everything linked up will also be shared on Your Homebased Mom and What's Cooking with Ruthie, so please link back to all three blogs (mine and theirs.) Only posts that are linked back are eligible to become a 'favorite pick' or pinned. Check out others ideas, and enjoy the creativity. Come back next Saturday and do it again! *No linking to giveaways, post collages, posts that aren't yours, etsy shops, or filthy-poo.