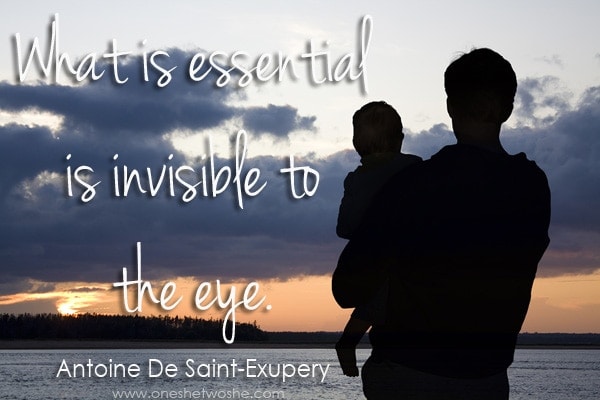 Happy Sunday!!
I just finished reading a wonderful book to my kids. Have you heard of the book, Wonder by R.J. Palacio? I really had no idea what to expect from it, just that it must be good, with thousands of five-star reviews. Turns out, we loved it too! It's the story of a young boy, with a serious facial deformity. He has avoided public schools, up until the 5th grade, when he hesitantly decides he's ready to give it a shot. As expected, there are some rough moments for him, and some moments that are downright horrible. But, the book is filled with tender moments and great examples of love. It was the perfect book to curl up on the couch with my kids and share some time with them. The teaching opportunities were plentiful. There were laughs and moments where my voice was cracking, as I tried not to cry. The kids were constantly begging me to read more. Anyway, I highly recommend it.
"It is only with one's heart that one can see clearly. What is essential is invisible to the eye." From The Little Prince
… I love that video. Especially when the little girl says, 'Heavenly Father made all of us special.' So very true. EVERYONE is special.
* For those interested in learning more about me, my beliefs, and many of my blog friends, visit this post: Why are your favorite bloggers Mormon?
A couple friends of mine have also written inspirational posts today: Babes in Hairland and Dreaming About Someday
Have a lovely week!