Who knew there was so much to know about knives and how to use them?!? I seriously have learned more in the last 40 minutes or so from this free, online Complete Knife Skills class from Craftsy then I ever expected!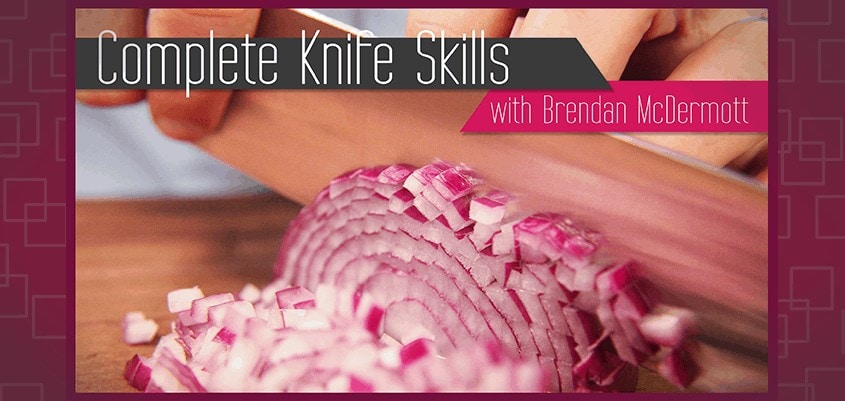 My in-laws gave us a great set of knives early on in our marriage, but I had no idea that I was using many of them wrong. I also didn't know that there are really only three or four knives that most of us need (not 19 like me).
One of my goals in life is to become a better cook, and I've made great strides over the years. However, I feel like I've been missing out by not knowing some of the great tips and tricks that Chef Brendan McDermott shares. I finally know how to properly cut julienne style and how to cut an orange that will impress even my kids.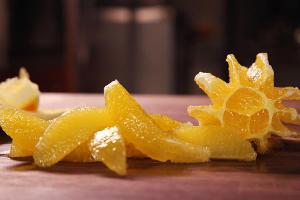 Anyone could benefit from this class! And once again, Craftsy totally impressed me with the quality of the high-definition videos, the professional instructor and the well organized class materials. I totally took advantage of the bookmarking feature so I could quickly jump to my favorite parts about low and high cuts, julienne, citrus, etc. I was able to easily repeat any 30 seconds of the lesson until I got it, or just wanted to keep watching Chef McDermott cut. I appreciate that the class is now mine to watch as many times as I want for years to come.
Go grab this free Complete Knife Skills class now, then add the other free class I got to review a couple of weeks ago, Perfect Pizza at Home. They're both excellent, free and well worth your time!
This is a Sponsored post written by me on behalf of Craftsy. All opinions are 100% mine.