Hi, it's Allison from Tips for Family Trips! Last summer, I finally(!) visited New York City for the first time to celebrate my 40th birthday. It was a family vacation and we wanted to do it right, so we planned obsessively to find the best attractions, hotels and transportation for a price we could afford.
New York City is an expensive destination, but we learned that you don't always have to pay full price. Here are five ways you can save money in New York City.
Avoid Manhattan hotels
A recent Conde Nast Traveler online article recommends, "Don't stay in Manhattan. Unless you're determined to sleep at a famous spot like the Waldorf-Astoria, you can get better deals off the island." We stayed in Queens, and it was a great choice for our family. In the up and coming Long Island City neighborhood, we enjoyed beautiful skyline views and a 10-minute subway ride into Manhattan. Hotels in Queens were at least $100 less per night than comparable hotels in Manhattan.
Another thing I liked about Queens was that we saw a side of New York City that most tourists miss. Every borough of New York City has its own museums, parks, zoos and unique neighborhoods that are worth a visit. The Museum of the Moving Image in Queens was one of our favorites. It's the only NYC museum that my 7-year-old son enthusiastically recommends and it wasn't crowded at all on a Saturday afternoon.
Not every Queens hotel is conveniently located within a short walk of a subway stop, but many are. Find out about your hotel before you book, if that's a priority for you. I recommend two hotels in the Long Island City neighborhood that are 10-15 minutes from Manhattan by subway. Check out my reviews of Wyndham Garden and Holiday Inn at my blog, www.tipsforfamilytrips.com.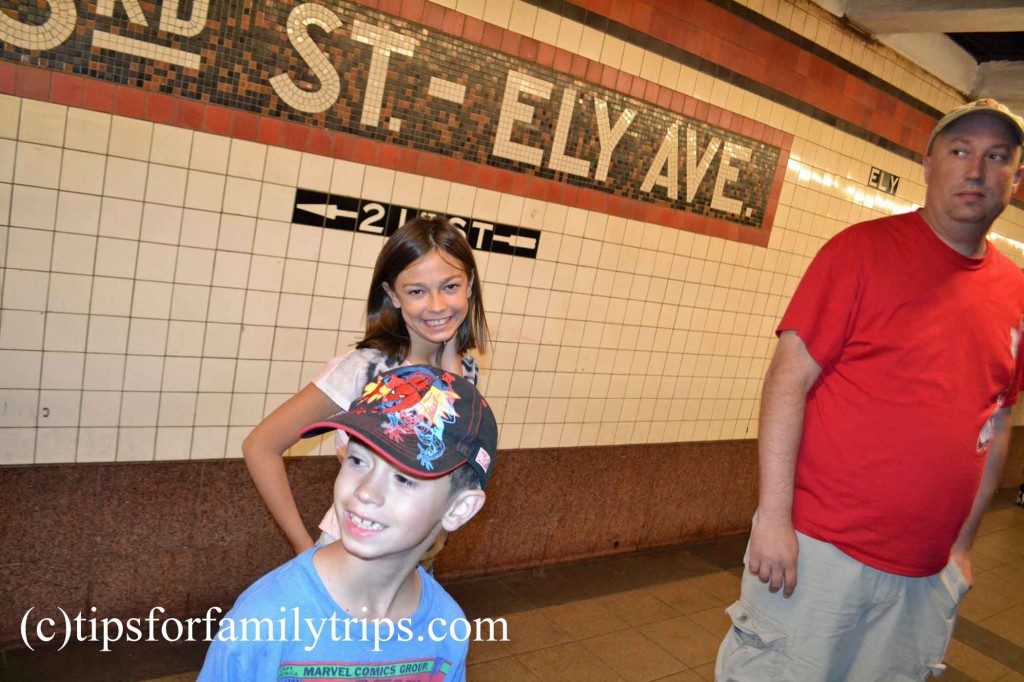 Take the subway
The New York City subway is a great way to get around the city. We were anxious at first, but quickly found that if you can read a map, you can get just about anywhere on a subway or bus. Within a couple of days, we had no trouble finding our way around and my kids (ages 10 and 7) were swiping their subway passes like they'd done it all their lives.
You have two options for purchasing passes at kiosks inside the stations. If your stay is short, your best bet is to purchase one pass per four people and load it up with however much you think you'll need. If your balance gets low, you can reload it. When you load with more than $5 at a time, you get a 5% bonus.
If you'll be staying more than a couple of days, consider the unlimited 7-day pass. For $30 per person you can ride the subway or bus all you want. We did the math for our 6-day itinerary and chose the 7-day pass, but I think we would have spent about the same amount either way.
Consider CityPASS
We wanted to see all of the big attractions on our first trip to New York City, but at $40 per person for a single ride to the top of the Empire State Building, costs can add up fast. Thankfully, many of our top attractions were included in the New York City CityPASS. It can save you more than 40% on admission at:
Statue of Liberty or Circle Line Cruises
Empire State Building Observatory
Top of the Rock or Guggenheim Museum
American Museum of Natural History
Metropolitan Museum of Art
Museum of Modern Art (MoMA)
CityPASS is a great deal for adults, and teens pay even less. We didn't visit the Empire State Building in the end, but CityPASS was still a savings over the cost of paying adult admissions for the other five attractions separately.
CityPASS may not be a great deal for children under age 12. Children cost less at all of the attractions and a couple of the museums do not charge for children at all. CityPASS was a bargain for me and my husband, but we didn't buy them for our children – especially since we weren't sure we'd make it to the Empire State Building. Do the math before you buy to see if it's right for you.
Visit free attractions
New York has a lot of famous FREE attractions. Here is a short list of free ways to fill your itinerary:
Explore Central Park
Ride the Staten Island Ferry
Walk across the Brooklyn Bridge
Visit the New York Public Library
Check out the High Line elevated park
See a taping of the Today Show, Good Morning America, or many more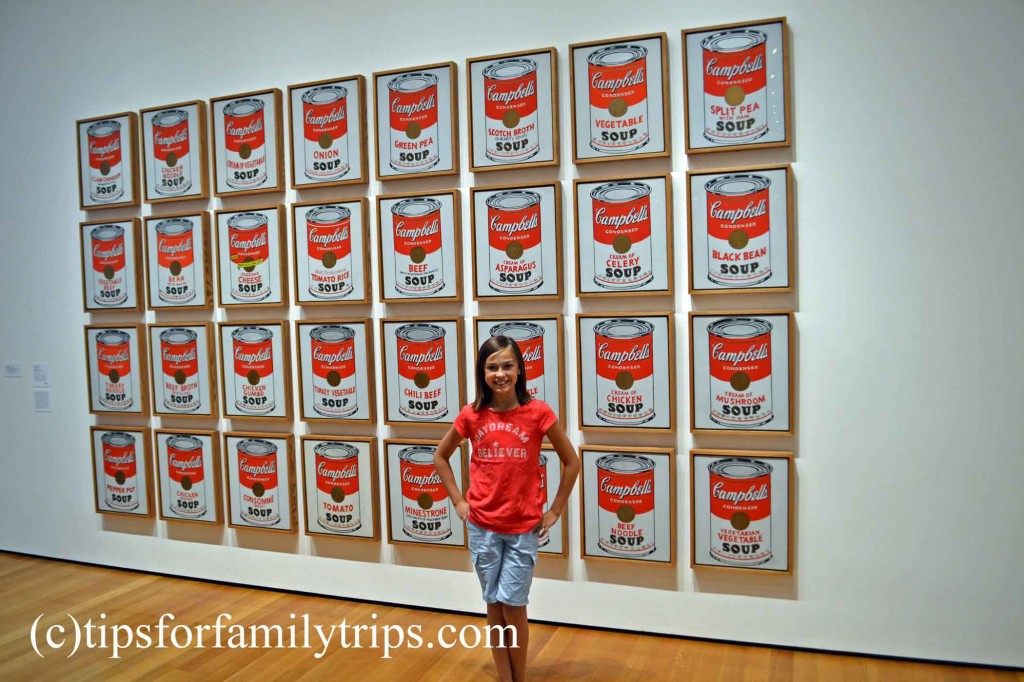 Go in the off-season
This is a good rule of thumb for all popular destinations. Hotels are far more willing to offer deals when they have lots of empty rooms to fill. If your schedule is flexible and you're not picky about the weather, you'll find much friendlier rates right now or in January – March than during the summer or winter holidays.
New York City is expensive, but it's an exciting and truly American city that most of us want to see at least once. My family had a wonderful trip and we'd love to return. Hopefully it won't take me another 40 years!
If you've been to New York City, I hope you'll share your own favorite places and money-saving tips in the comments!
Disclosure: We received two complimentary adult CityPASSes as well as hotel discounts and complimentary museum admissions in Queens from various organizations during our stay in NYC. As always, all opinions are my own.