I grew up going with my family to a department store portrait studio every year throughout my childhood. My memories of this annual event include sitting in the waiting room while my five brothers fought, the photographer's awed expression as he tried to figure out how to fit ALL nine of us in the shot, my baby sister crying while the photographer begged my other siblings to look at him, not the baby … I could go on! While I love looking back at our family portraits through the years, it's not a tradition I've continued with my family. I prefer more relaxed family portraits taken anywhere but in a studio.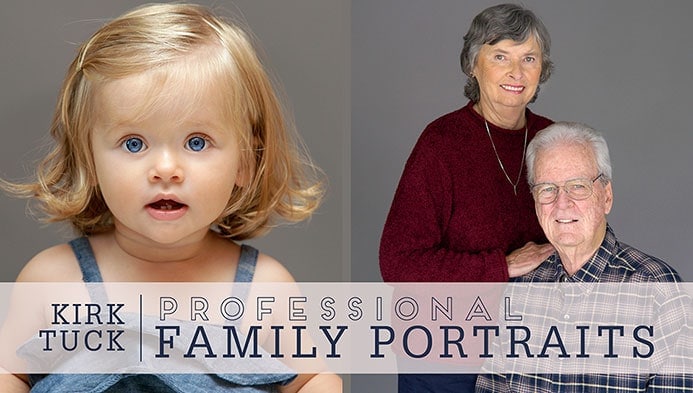 It never occurred to me to have our next family portrait session in our home, but I love the idea! And after watching all the lessons included in Craftsy's FREE Professional Family Portraits Class, I feel confident enough to try it!
The class covers so many basics of how to get great family potraits, and not just in your own home. Photographer Kirk Tuck also covers how to take photos outside, with large groups and even how to edit photos in Lightroom and Photoshop!
One of my favorite parts of the class is how to use natural light and bounce flash to achieve more professional results. These skills come in handy even with my little point and shoot camera.
I also love some of Kirk Tuck's tips on photographing young children. He gets right down on his stomach to photograph kids at their eye level. As he points out, the photos turn out so much more natural when you're at the child's level rather than having them look up at you.
Just like with all of Craftsy's classes, I made use of the 30 second repeat button and notes option. I also really found the comments left by other class participants to be helpful. There were a lot of questions about good starter cameras and beginner photographer questions that had very helpful responses.
Go enroll in this FREE class today, and you'll see for yourself why I loved learning more about taking professional family portraits!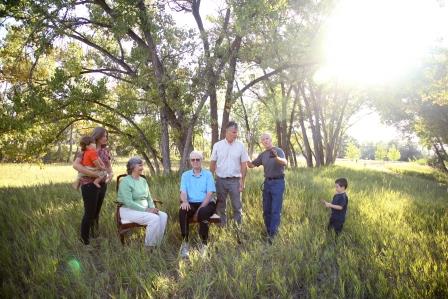 I've absolutely loved learning some new skills through the Craftsy classes I've been privileged to review! If you've missed my other Craftsy reviews, you can find them here:
The Perfect Pizza at Home class
Complete Knife Skills and multi tool class
20 Essential Cooking Techniques class
This Craftsy review is a sponsored post written by me on behalf of Craftsy. All opinions are 100 percent mine.