Dealing with depression isn't easy. But, "Believe in miracles… Hope is never lost." – Jeffrey R. Holland
I don't know if there are official degrees to depression and anxiety. What I do know is that from what I have experienced dealing with depression and/or anxiety, whatever level it was that I descended to was about the very maximum I could handle. I have unwillingly stepped in the inky, bleak pools of depression. I have felt its leaden and soul-crushing weight upon my shoulders. I have also been nearly paralyzed with inexplicable anxiety at times in my life. During those extended episodes, my mind was incapable of shaking the feelings of dread, doom and destructive cyclical thoughts. Sometimes these two related illnesses have traveled together to pay me an unwanted visit, sometimes they have shown up one at a time. Occasionally, their arrival is situational to stressful life events, sometimes they arrive when it would be least expected, during periods of relative peace and joy in my life.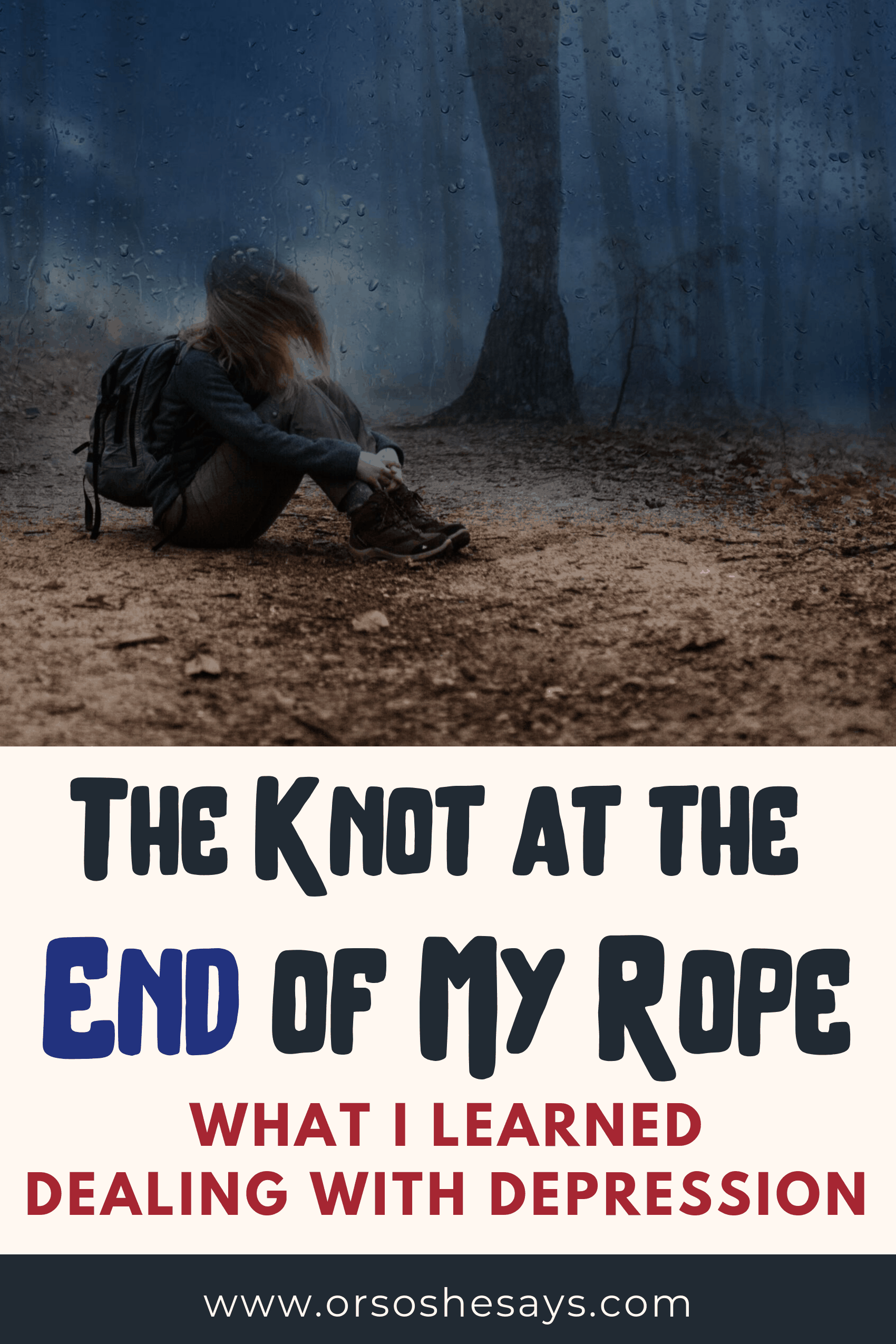 My Experience Dealing with Depression
Though I had experienced brief, albeit powerful bouts with both of these types of mental trials before graduating high school, the true test of my mettle occurred shortly after entering into the MTC (Missionary Training Center) at the age of 19. I had submitted myself as a missionary candidate, and I had been called by my church to serve in the Denmark, Copenhagen mission for a period of two years, an event that I had been looking forward to my entire life. Unfortunately, I never stepped foot on Danish soil. While in the MTC anxiety and depression hit my mental landscape like a meteor. The carefully laid plans for my missionary future came down like a house of cards in a Nor'easter. Within 2 weeks of starting my mission I was sent home to heal.
Healing was not an easy process. Coupled with the debilitating effects of this type of mental illness, I also felt the humiliation and shame of being a failed LDS missionary. Unfortunately, many of my friends and family questioned my struggles as being a result of not having enough faith. Some people told me that it was simply a "mind over matter" affair and that if I could just think positively I would snap out of my funk. Others accused me of pretending to "throw anxiety tantrums" as a means of getting out of my religious commitments. Another man told me that he would have rather died than face being sent home from his mission early. I do not necessarily fault these people; they came from a position of not being able to understand, but I can say with no reserve whatsoever that their commentary and advice only added to the despair I felt. I was being crushed in an avalanche of shameful, self-defeating thoughts.
Over the course of a few weeks of being home, though not completely well, I felt the intense pressure to get back on my mission and show the world that I could beat this struggle. God wouldn't let one of his missionaries fail again right? Within two months of returning from the MTC, I was sent to the distant and exotic land of Pocatello, Idaho. For eight weeks I labored diligently, doing the best I could in the mission-field. That is until the disease came roaring back with increased ferocity. In complete and utter humiliation I returned home again to face-off with my demons.
After being sent home this time I was released from my obligations as a missionary. I thought of myself as a complete failure. My self-worth was non-existent. The next several months were some of the most grueling and torturous of my life. In addition to being in a psycho-tropic, medicine-induced fog, I was still depressed beyond measure, angry at myself, angry at God, and just plain lost. I had little hope for the future. I became reclusive and despondent. I slept as a method of escape. I gained a ton of weight. I was broken in mind, breaking down in body, and as miserable as I thought a human could become. In the middle of this awful stretch, my girlfriend, my best friend, the woman I KNEW I was going to spend the rest of my life and eternity with, by no choice of her own was forced to break up with me. The last bastions of my defenses crumbled.
That night after she ended our relationship, for the first time in my life I seriously considered suicide. I felt as though there were nothing left to live for. Curled up on the floor I was incapable of rising from, I wept bitterly as my mother did her best to hold me. Over and over again I exclaimed, "It's over. It's all over! I have come to the end of my rope! I'm letting go!" My mother, trying her best to love her son back from the brink told me repeatedly, "If you are at the end of your rope, then put a knot in it. Let that knot be Christ. Let go of the rope, give it to Him! Hold onto Him. He will pull you back. Don't ever let go of Him!" This back and forth exchange lasted for hours. With her tireless encouragement and unceasing prayers I made it through that awful night. Though I had let go of the rope, she wouldn't let go of me, and in turn she helped me place my hands back on the knot in my rope: Christ.
Though easily the lowest point I have ever been with my struggle, that night did not mark the beginning of the end of my battle with anxiety and depression. I have cycled in and out of that struggle many, many times since. However, that night, more so than all the regiments of medicine, counseling sessions, and other alternative healing methods, gave me the most effective tool in combating this disease. It gave me hope. Hope that my limitations in body and mind have an end date. Hope that there is healing and good times to come. Hope that I am never too lost to those who love me; I am never too lost for God. Thankfully, I have been blessed with increasingly longer bouts of mental well-being over the years. When I do cycle back into depression and anxiety, I do my best to knot my rope and hang on through the mental tempest which will ensue.
I am not certain why I shared this, other than I felt it was necessary for me to do so. If I can reach even one person who may feel like letting go, and convince them to knot their rope, then I will consider this message a success. Depression and anxiety are intensely personal and the events that I described represent some of the darkest and most painful moments of my life. I do not claim to be any sort of an expert on the subject of mental illness, at least not any more so than the millions of other people who either have gone through it could lay claim to such. I suppose I could only claim to be an expert at gritting my teeth and waiting out the storms of life. In that sense, doesn't life make experts of us all?
To those of you who are blessed to not have to deal with this type of trial, but have someone in your life who does… now is the time to mourn with those who mourn, and comfort those who stand in need of comfort. This is best done through sincere and loving concern, not through rapid-fire suggestions, or advice. Express how much you love them and how seeing them hurt in turn pains you. Cry with them when words fail. Try to understand that often the person struggling may be incapable of verbalizing their torment. Don't stop trying to reach them in love and acceptance. Accept them for the person as they are now, not how you wish they would be.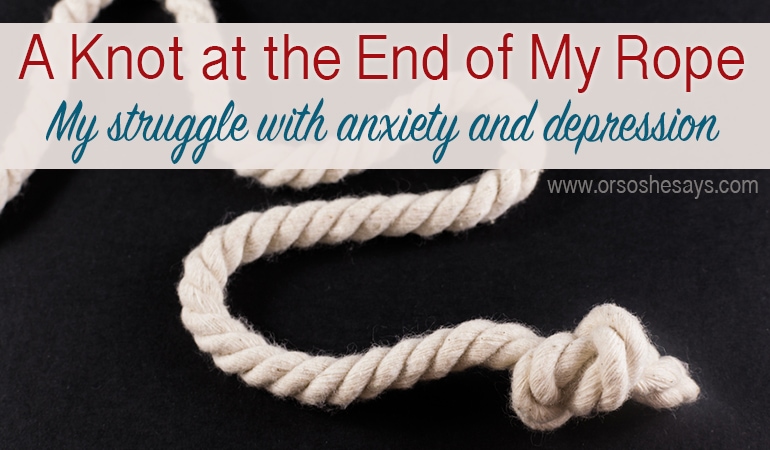 My Advice on Dealing With Depression
My advice to those currently going through these troubles? Don't go through this alone. Seek God. Seek the help of family, friends, counselors, medical professionals, and alternative medicines. You are not weak for seeking help, you are strong to do so. Know that these feelings are not your fault. True depression isn't a lack of righteous living, you don't deserve to be depressed. It is a physiological condition, just as real as diabetes and cancer. Be patient with yourself. Exercise (trust me it helps). Look at yourself in the mirror and tell yourself you are worth loving. Look in the mirror and tell yourself that God and Christ know you, understand your pain perfectly and love you. Know that no matter how chronic and painful these times may be, that there is an end date to them. In a talk given by Jeffrey R. Holland entitled Like a Broken Vessel, I quote, "Believe in miracles. I have seen so many of them come when every other indication would say that hope was lost. Hope is never lost. If those miracles do not come soon, or fully, or seemingly at all, remember the Savior's own anguished example: if the bitter cup does not pass, drink it and be strong, trusting in happier days ahead." My friends, I counsel you in love to put a knot at the end of that slippery rope. And if you are no longer capable of holding onto that knot, plead for Christ to awaken an unknown reserve of strength within you. I pray that you will hear the words of the Master echo in your hearts and minds, "Peace, be still".
Love this post on dealing with depression? Try the following:
Where Can I Turn for Peace? … Like, Really?
Chase Happy – Tips for Overcoming a Tough Time
Beyond the Baby Blues – My Experience With Post Partum Depression