Scavenger hunts are always fun, but this outdoor alphabet photo scavenger hunt will be a huge winner! It's the perfect outdoor activity for kids or adults. You can play it at the park, on a hike, or in your own backyard.
PIN THIS IMAGE TO SAVE POST

Outdoor Photo Scavenger Hunt
Hello, it's Rachel from The Mormon Home! Do you love going to the park and playing outside with your kids? Or is it a boring? Monotonous? Maybe you've already been to the park one-hundred-and-one times this summer! Creative games, like this outdoor alphabet photo scavenger hunt, may be the only thing that helps you get through the last few weeks before school starts again.
I have a friend who couldn't stand hanging out with his kids at the park. He tried to enjoy it more by making a new game: he would drive his kids to as many parks as they could find in one hour. I think they all had to slide and swing before they jumped back into the car for the next park. It was his way of coping with a chore.
I usually think the park is fun and I love being outside! But last week when Max and I were there with no playmates aside from his baby brother, Max was b.o.r.e.d. So instead of doing the normal park stuff I let him use my phone and told Max to take pictures of something starting with every letter, A through Z. Max (and I) had a great time coming up with all the letters and Max loved using my phone to snap the shots for this photo scavenger hunt. You can check out the collage of our work below.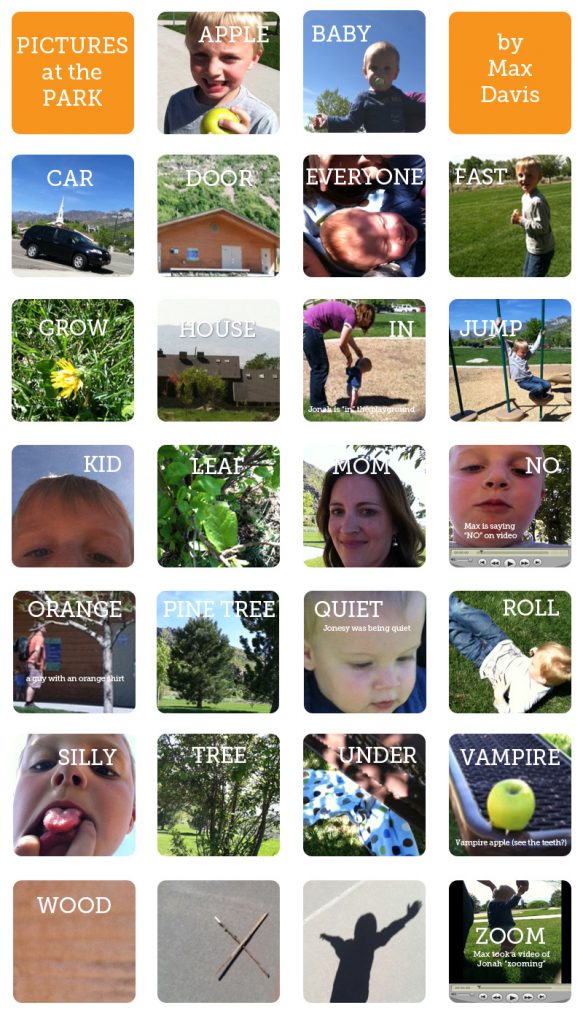 The point is to get out there and be creative, searching around, thinking super hard about what around you starts with each letter… BUT, I know that sometimes you just need a few ideas to help with mental blocks. So, here ya go!
A to Z Outdoor Photo Scavenger Hunt Ideas
A – animal, apple, apricot, acorn, ant, airplane, art, arena
B – boy, bug, bee, bench, brick, block, bathroom, bark, brown
C – child, car, camera, caterpillar, crane, clock, creek, cat
D – dog, diaper, drink, dinosaur, dump truck, door, dew, daisy
E – evergreen tree, earthworm, eagle, egg, eye
F – fish, fur, fried food, friends, flower, farm, feather, flashlight
G – garden, geese, gnome, glitter, girl, ground, green, grandma
H – hose, happy, helicopter, hawk, hamburger, hammock
I – ice, infant, ivory, insect, iris, injury, inside, ivy
J – jumper, jacket, juice, jewelry, junk, jogger, jug
K- kitten, knife, ketchup, kayak, keys, kids, kiss, Kleenex
L – lake, lamp, log, lily, litter, ladybug, leash, locust, leaf
M – mother, mountain, museum, meal, merry-go-round, man
N – nuts, nest, novel, night, nose, nickel, napkin, navy
O – oak, orange, ocean, officer, oil, oval, owl, object, olive green
P – park, pink, paper, parent, pattern, pinecone, plum, pigeon
Q – quiet, quarter, quick movement, quail, quest
R – rabbit, ring, road, river, rock, red, rope, round, run, raft
S – slide, snake, sand, socks, stars, soda, sports, swimsuit
T – tree, teal, tulip, table, teenager, toad, toy, truck
U – umbrella, under-dog, universe, upstairs, underground
V – violet, vegetable, volleyball, vintage, vehicle, vessel
W – white, wings, weather, warm, wind, water, woman, wood
X – (make an 'X' with something found in nature!)
Y – yellow, yoga, yawn, yard, young, yell
Z – zipper, Ziploc bag, zero, zucchini, zoo animal
I figured it might be handy to have this scavenger hung idea list available to download to your phone or to print out…
CLICK HERE TO DOWNLOAD OR PRINT PHOTO SCAVENGER HUNT IDEAS
When you're done with your scavenger hunt, you can create a photo collage to save all of the pictures and even frame it!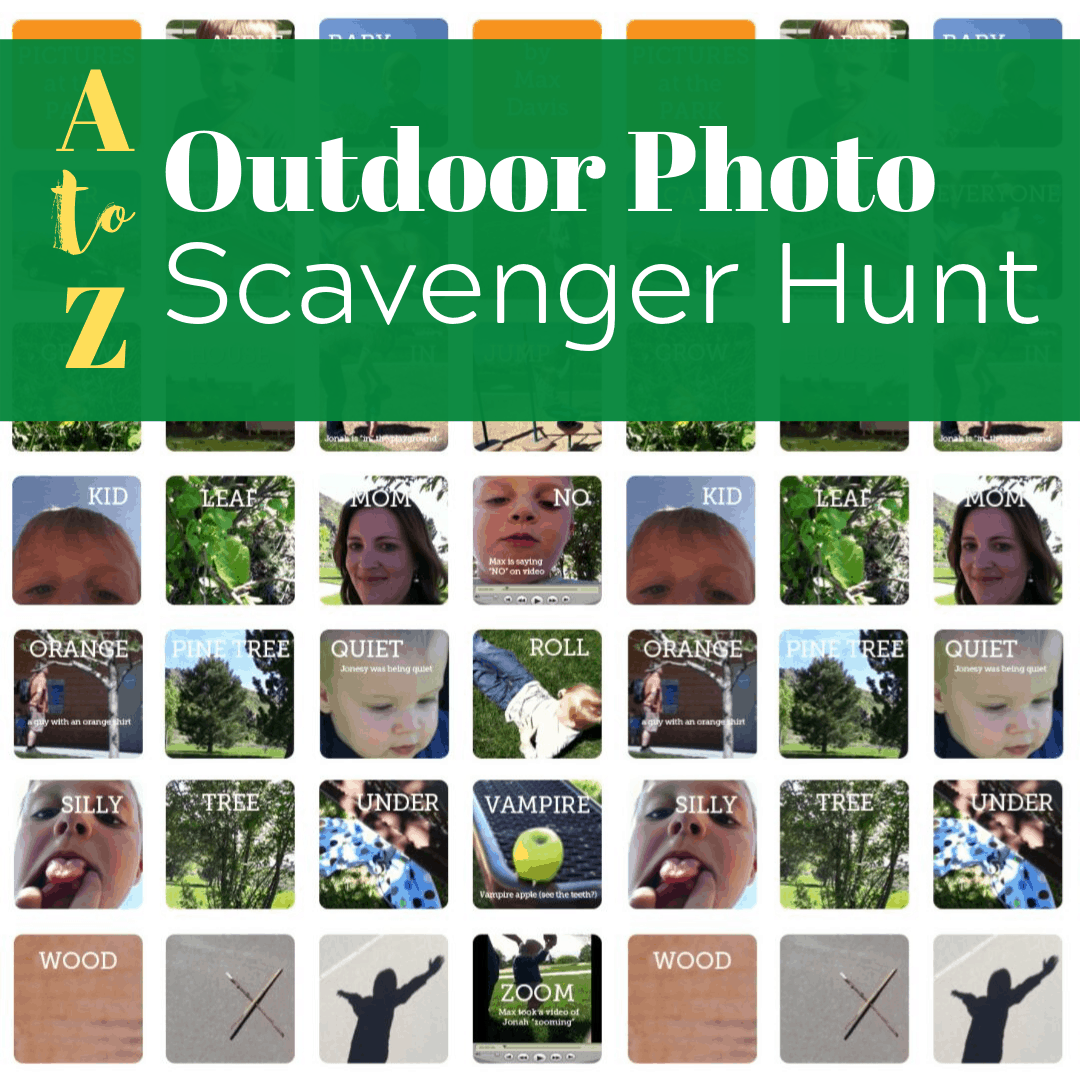 If you liked this outdoor photo scavenger hunt idea, check out these game ideas:
5 Creative Outdoor Games – Featuring the ABCs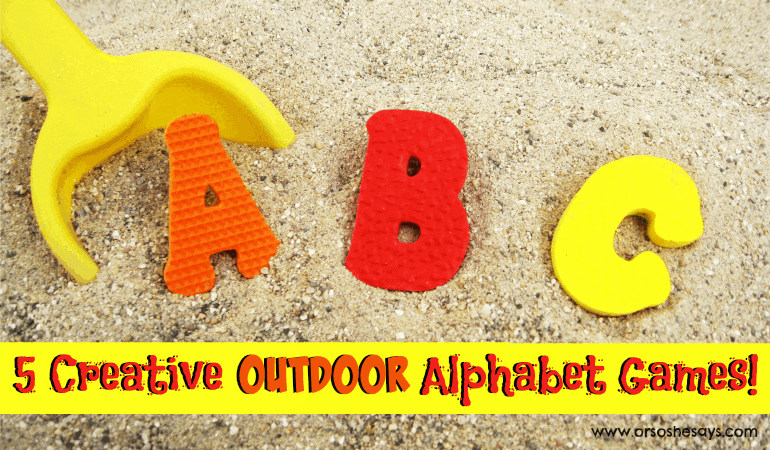 Grocery Store Games ~ Adjectives Scavenger Hunt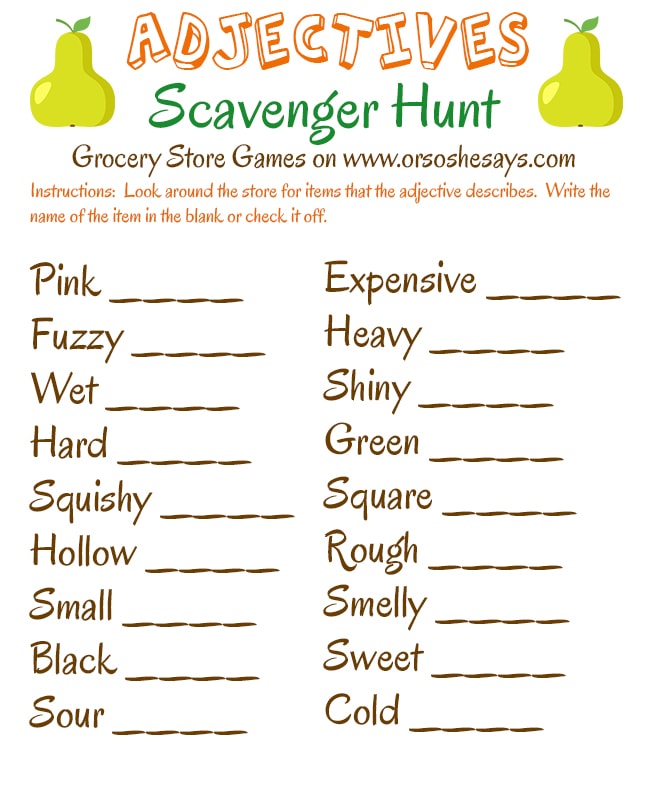 Top-Rated Board Games for Bored Families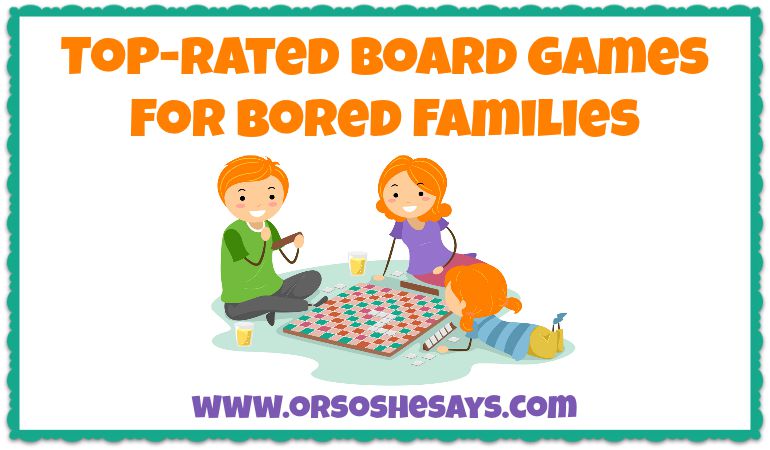 Save
Save