Hi there! My name is Roberta, you may remember me from my fun glitter toes and balloon flip flops posts. I have been married to my super sweet husband for 11 years. We have 2 fun kids Grace is almost 10 and Zach is 7. My passions are: my family, exercise, substitute teaching, and finding an expensive idea and twisting it a bit to make it ultra cheap!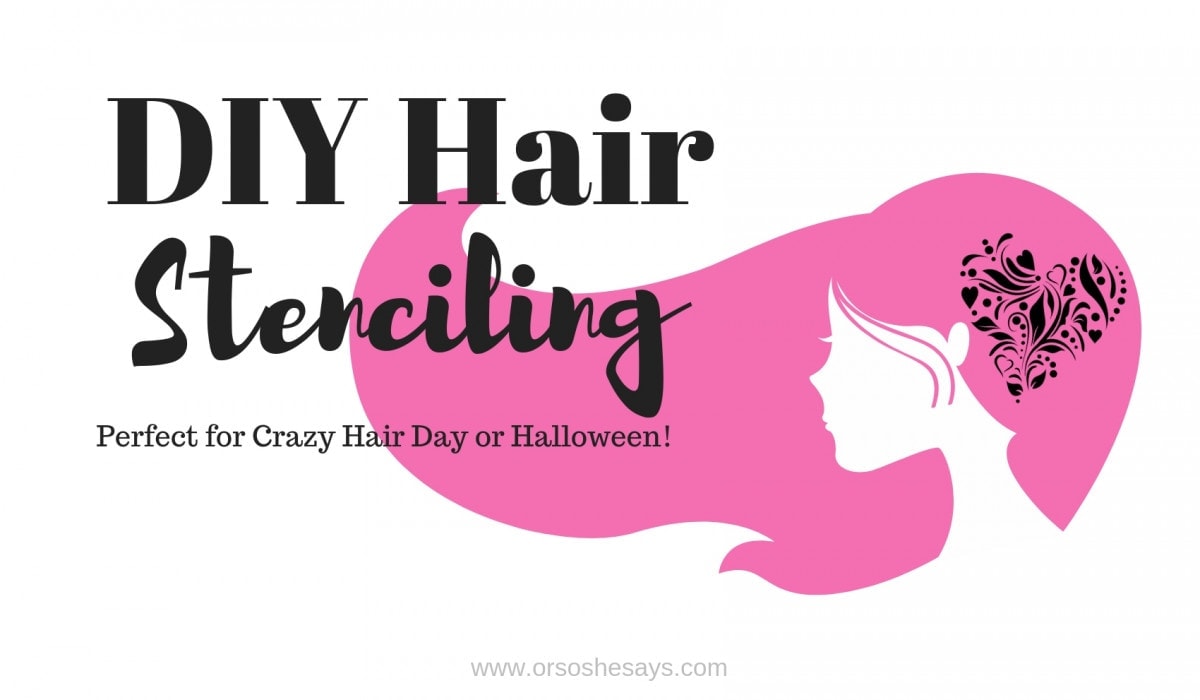 The other day a salon in our community was offering free airbrush hair stenciling for the kids. Can you only imagine how long this line was?? It took the girl about 5-10 minutes per kid. After an hour of waiting with my kids (they still had another good half hour to wait) I thought "Hey, I bet I can do this. After watching the girl do it for a bit (to get myself educated…ya ya, I know sneaky right?) I said, "Kids we're outta here, Mom can do this!" The wheels kept on turnin' in my head. I don't have an airbrush machine. So what! Who needs one?
Here's what you need…
Spray hair color- I bought mine at Sally's Beauty Supply for $6 a can. But found it online . So, when Halloween comes around stock up while the stores have it.
Stencils
Hair spray
These are the colors I bought…
Here are some other color choices.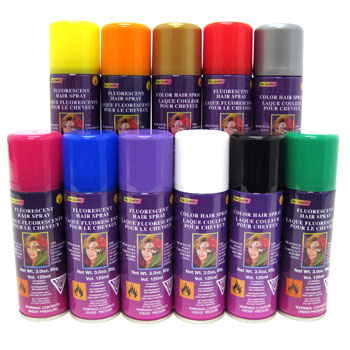 I love the animal print stencils. The sky's the limit here! I went and browsed Hobby Lobby and bought a few different patterns.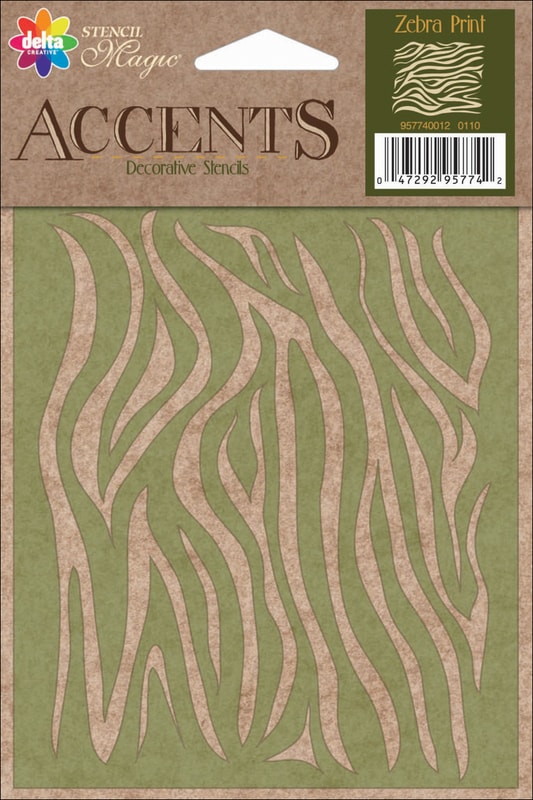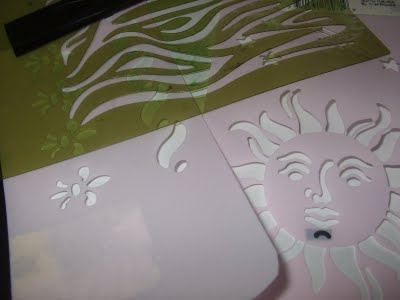 This is my cutie boy, Zach. I like a nice clean line when I spray the hair color, so I just use a piece of cardboard.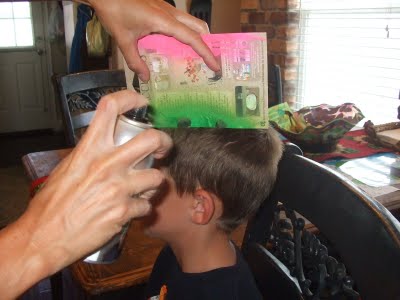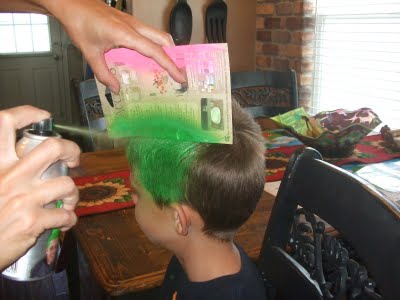 After you choose you base color and spray it on, let it dry for 2 or 3 minutes.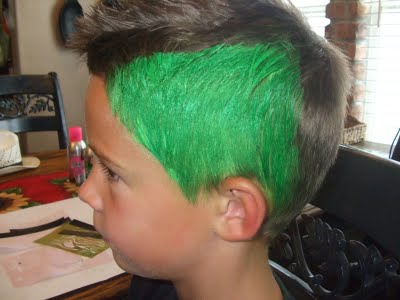 Place the stencil where you want it.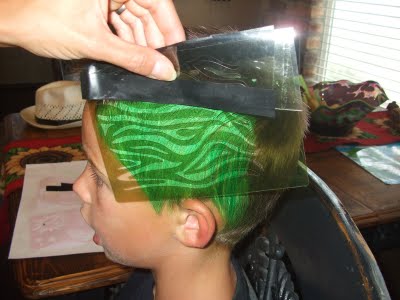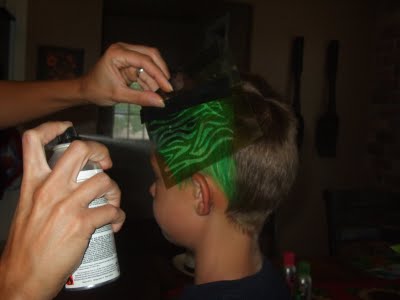 Let dry for a minute, then spritz with hairspray to set and to make it last longer. It washes out quickly and thoroughly with water.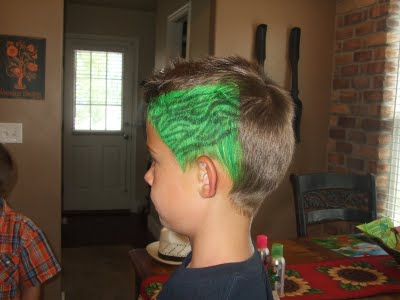 We went a little nuts with it the other day…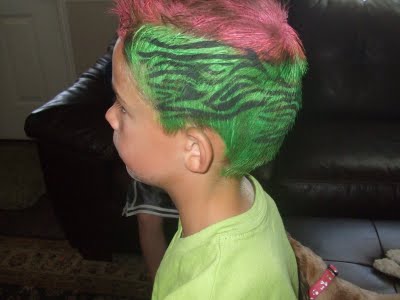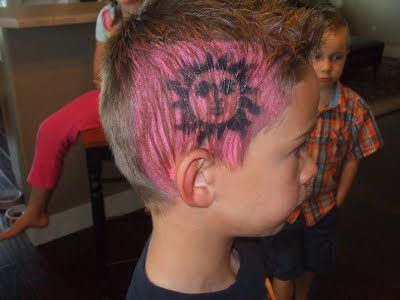 Hair stenciling is a fairly new idea, and I believe the next craze that will become a HUGE sensation. I know hair chalk is also getting really popular, and it's another fun temporary coloring option for kids (and maybe for you, too!).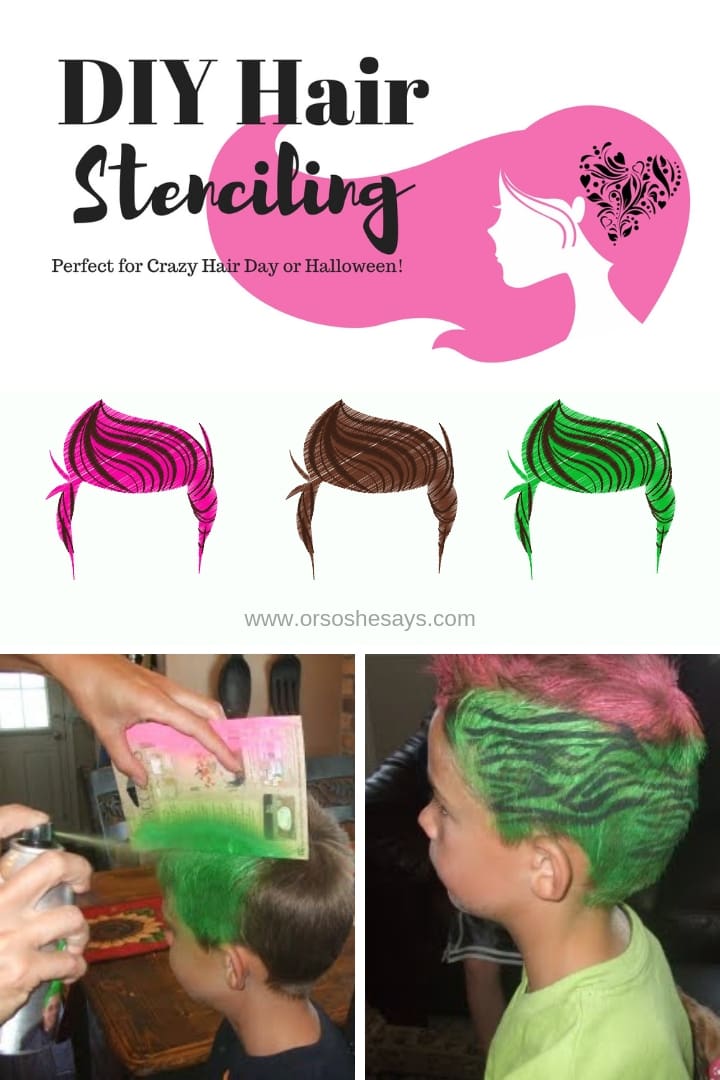 ~ Roberta