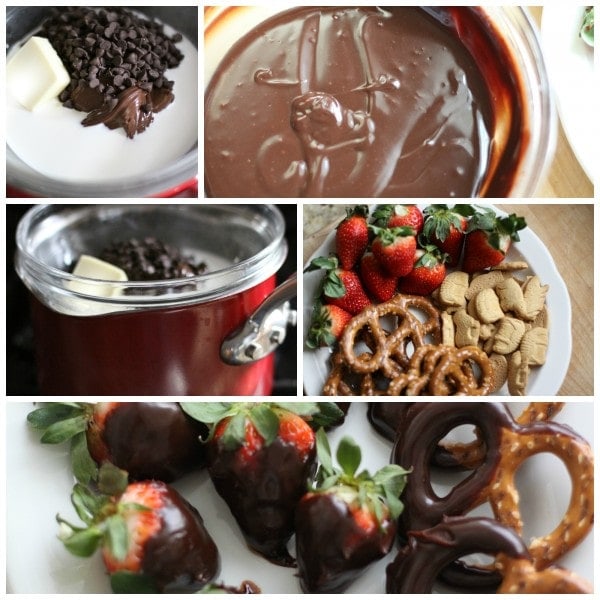 Hi OSSS readers! It's Susan back again, sharing a delectable recipe with you today.
My children love Nutella so I'm always looking for new ways to use it. Typically, I use it alone on a sandwich or with peanut butter. I created an easy Nutella ganache recipe to dip some favorite snacks in. We dipped strawberries, animal crackers and pretzels- all were a hit. Ganache can be made with a few simple ingredients. One note- it doesn't harden like tempered chocolate; it's a bit softer. You should refrigerate to set it before serving.
Did you know world Nutella Day was February 5th? You're not alone, neither did I! You'll find my recipe below. Be sure to share your Nutella recipes in the comments. If you have someone who doesn't like Nutella or has a nut allergy you can easily switch it out for one of the Hersey chocolate spreads. If you have leftovers you can warm it in the microwave and use it as Nutella hot fudge on ice cream!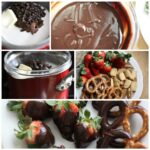 Nutella Ganache
Ingredients
1/2

cup

Nutella

1/2

semi sweet or dark chocolate morsels

1/2

cup

heavy cream

TBSP

of butter

pinch

of kosher salt
Instructions
Melt Nutella, chips cream & butter in a double boiler (I use a bowl over a pot with simmering water).

Stir until smooth

Take off heat.

Dip whatever you like into ganache or drizzle over your items.

Place on parchment paper until set.

Enjoy!
Recipe Notes
One note, it doesn't harden like tempered chocolate it's softer. You should refrigerate to set before serving.