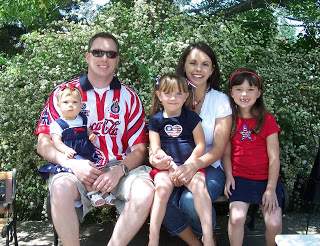 I am thrilled to be guest posting today and adding one of my favorite little tricks to the wealth of great tips on this blog! I am the happy wife of a hunky, wonderful husband and the mom of 3 darling, drama queen daughters. While I'm only a "Mommy Blogger" posting pics of our life's highlights, at least I am documenting events that may not get
scrapbooked
until my kids go off to college! But I love soaking in the wit and wisdom of the
professional
bloggers
who entertain and teach me every day.
For me to try something, it has to be
CHEAP and SIMPLE
and that is just what this
facewash
is. Years ago my mom saw it presented by a dermatologist on a morning talk show as an inexpensive alternative to expensive
microdermabrasion
kits,but I think it is gentle enough to use every day. It is the perfect mix of gentle cleansing,
moisture
and exfoliation.
Or, the generic works just fine for me. I got this Equate version at Walmart for about $6.00.
You will also need baking soda (under $1.00 anywhere).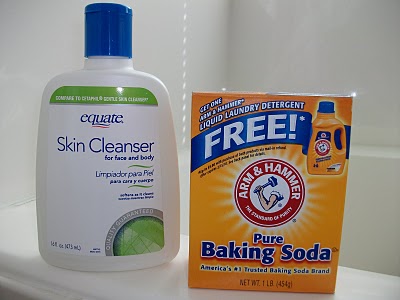 Pour about a quarter-sized amount into the palm of your hand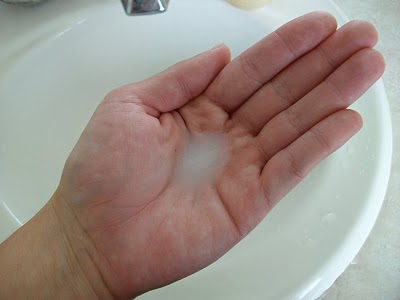 Sprinkle a little bit of baking soda on top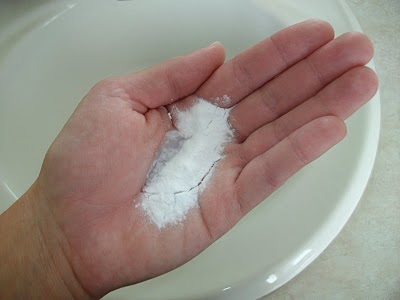 barely wet your other hand, rub your palms together, and rub on your face, neck, hands–
anywhere!
to get baby-soft, smooth skin.
One bottle of cleanser lasts me at least 6 months–such a value!
I promise you'll love it and you'll never go back to buying pricey
facewashes
again!
Enjoy your soft, smooth skin!