This is a sponsored post for P.F. Chang's Home Menu through Mom it Forward. All opinions are my own.
Who doesn't love the idea of quick family meals? Get dinner on the table in minutes with P.F. Chang's Home Menu family size meals.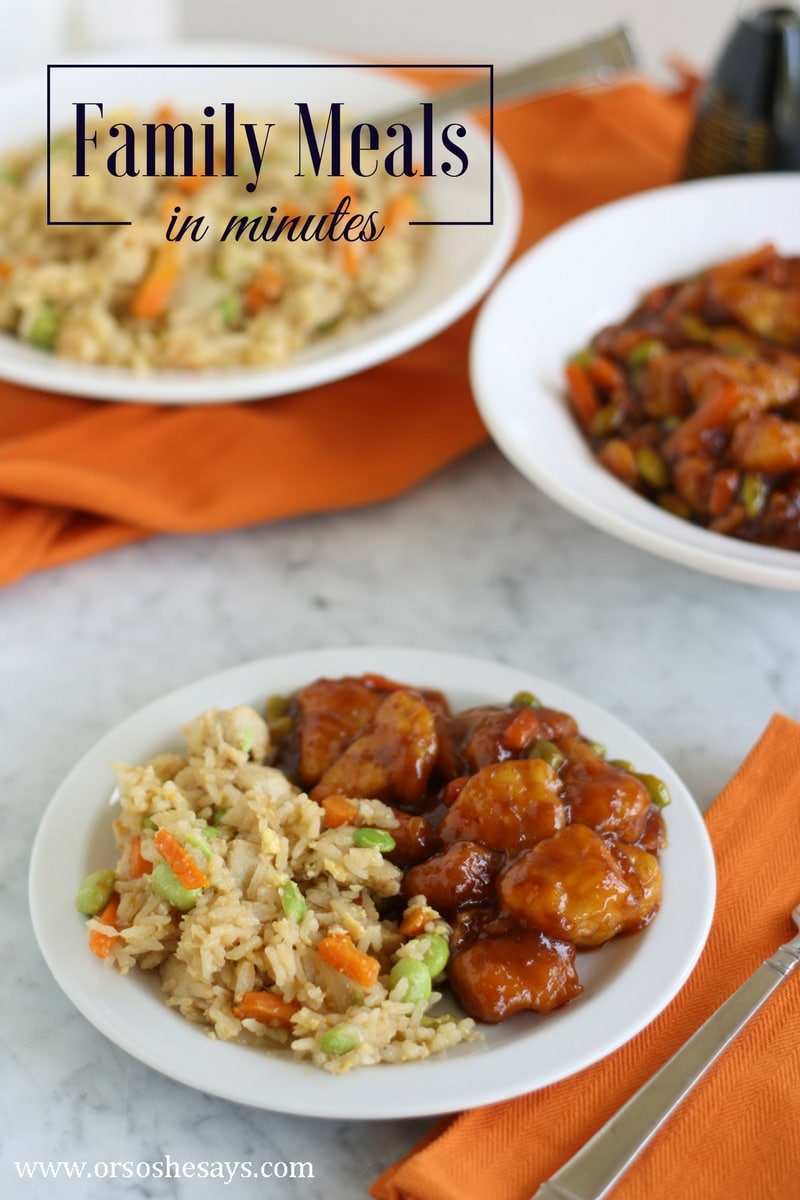 Coming up with what to make for dinner is always a tough task for me. It gets to be 4:30 or 5:00 and everyone is looking for something to eat and looking at me like, when's dinner gonna be ready? Finding something that everyone likes and doesn't take a lot of time is what is always on my mind come dinner time.
I try not to eat out too much during the week, but sometimes I just get a craving. P.F. Chang's Home Menu allows you to satisfy your mid-week craving without ever having to leave the house! And the best part is that you can create family meals in minutes, stirring it up at home for Wok Wednesday with P.F. Chang's Home Menu family size skillet meals. P.F. Chang's Home Menu family size skillets just launched in January, giving larger households a convenient way to enjoy P.F. Chang's at home.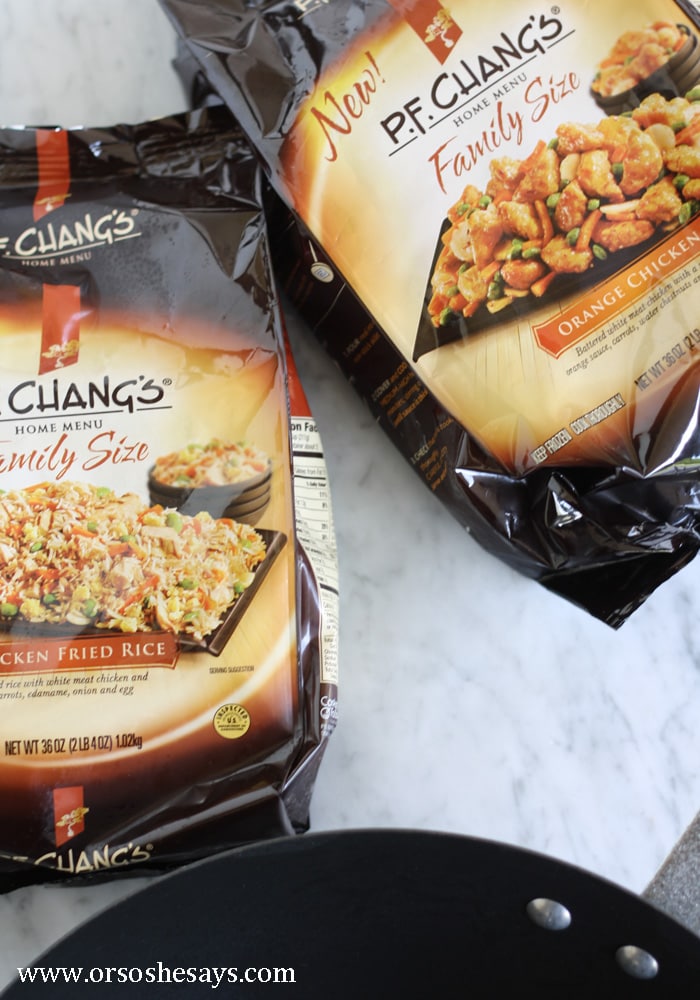 Inspired by the signature dishes found at P.F. Chang's Bistro, P.F. Chang's Home Menu takes special care to ensure its meals are culturally authentic, creating sauces and flavors the way you would expect them at a restaurant. It takes just about 15 minutes to cook up these dishes and you don't have to leave the house to enjoy the delicious authentic flavors.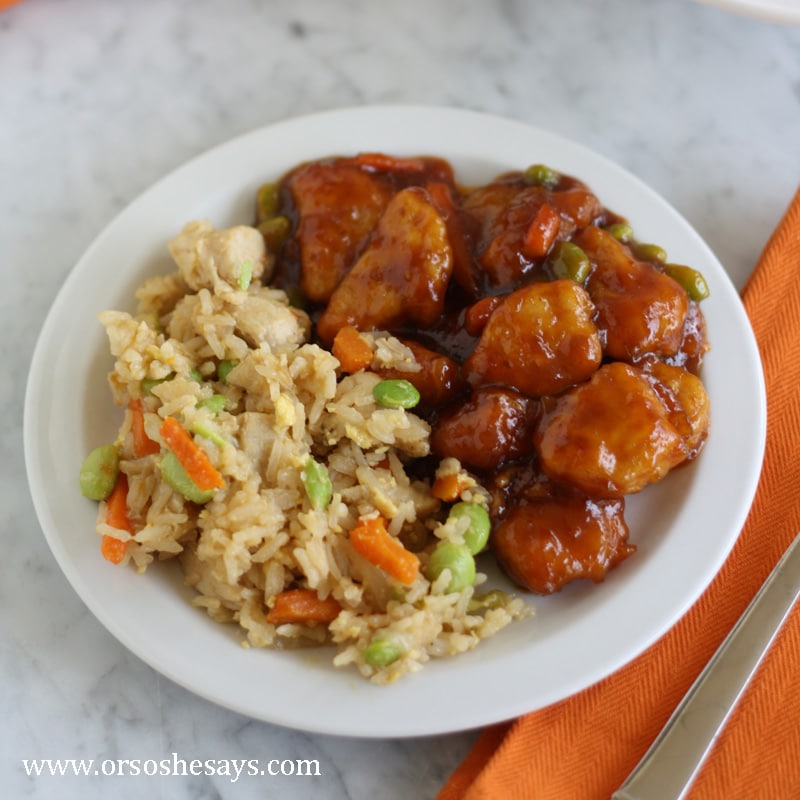 When I was choosing which dishes to make, I wanted to make sure I had everyone in the family covered. My husband and I love the orange chicken and my kids will eat anything chicken and rice. So for our family meals in minutes dinner, I paired the Family Size Orange Chicken with the Family Size Chicken Fried Rice. Everyone was happy and ate their dinner. Score!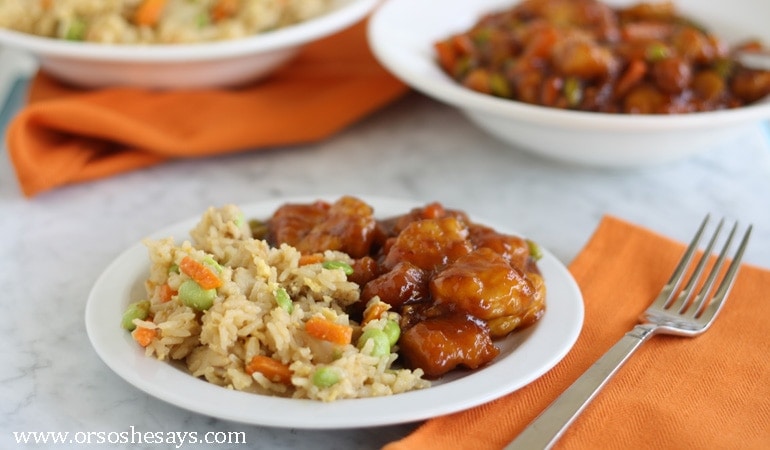 Cooking up P.F. Chang's Home Menu dishes in a wok would make you a totally cool parent. Your kids would think you are an authentic restaurant cook and be excited to eat what you made. I learned that things cook really quickly in a wok. Which means dinner on the table faster. For more Wok Wednesday inspiration visit P.F. Chang's Home Menu Pinterest Page using #wokwednesday.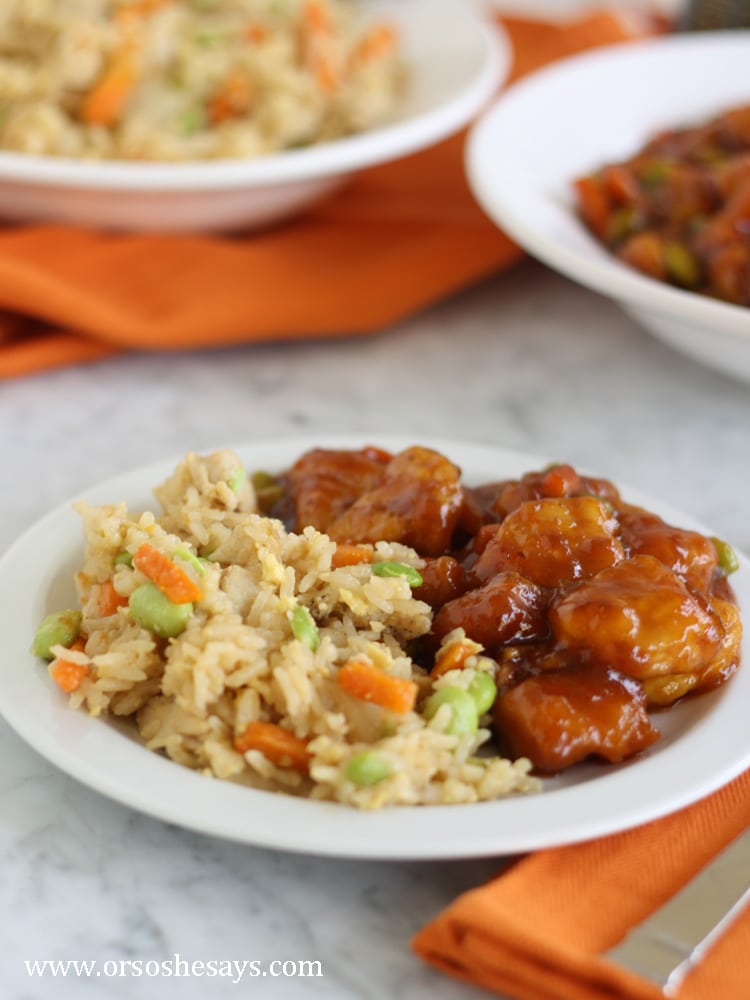 Let us know some of your favorite family meals in minutes? You can find more information about P.F. Chang's Home Menu by visiting their website.
You can enter the giveaway below to win an awesome grocery prize package.
For more Family Meal ideas from P.F. Chang's, check out these posts:
How to Serve Others When You're Busy
Family Meal with The Thrifty Couple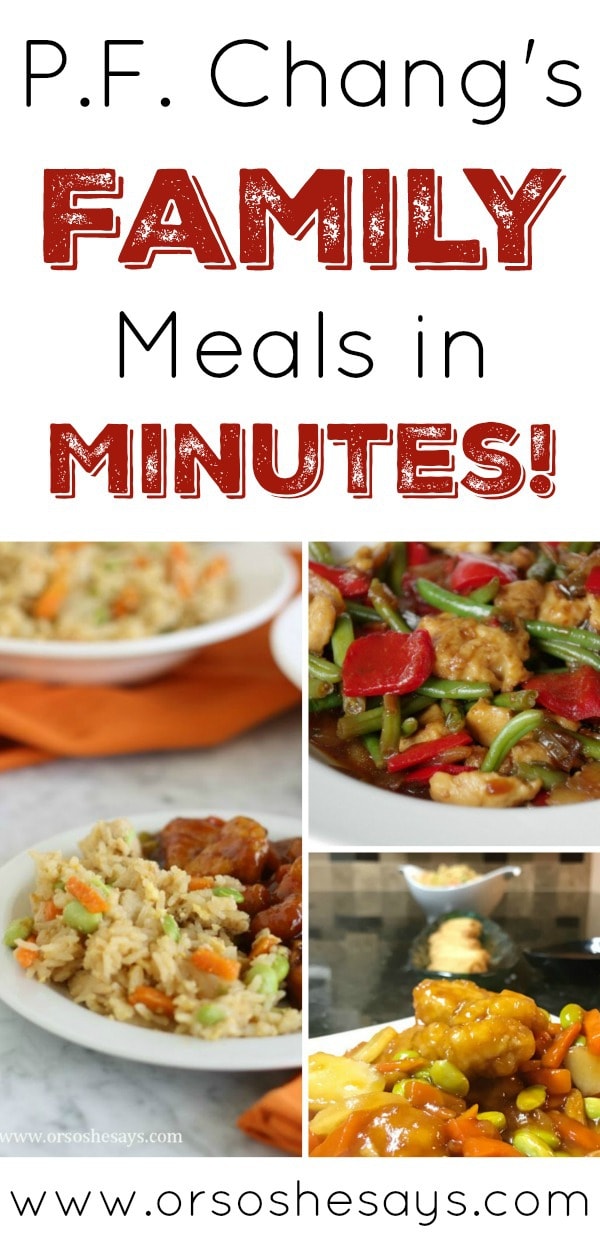 Save
Save