Hi everybody! It's Adelle from
Packed with Fun
, the official blog of Get Away Today. Spring is in the air, so I wanted to share a special spring treat with you today, Mickey Treats! These Mickey Spring Rice Krispy Treats are available at Disneyland throughout the spring break season. They're one of my favorites, so I put together this copycat recipe for you to enjoy. Make it to celebrate the season, get your kids excited for an upcoming spring break vacation to Disneyland, or to have a little taste of a Disneyland vacation memory!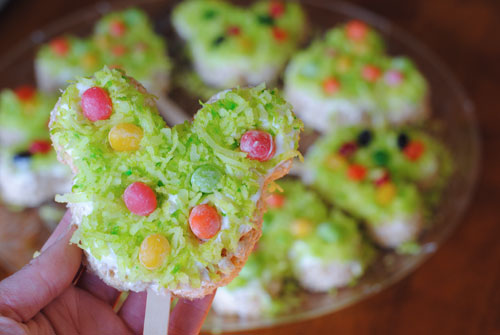 I tried to make my recipe fit as closely to what you would experience if you bought your treat at Marceline's in Downtown Disney or on Main Street U.S.A., but of course you can tweak it to your own liking as well.
To make your Mickey Treats, you will need:
1 Package of Regular Marshmallows
1 Stick of Butter (This is more butter than the box calls for, but really, more butter is always better. And taste more Disney.)
6 Cups of Rice Krispies Cereal
1 Cup of White Melting Chocolate
1 Cup of Shredded Coconut
Jelly Beans for Garnish
Green Food Coloring
Wax Paper
Popsicle Sticks
Mickey Mouse Cookie Cutter
To start, make a batch of Rice Krispy Treats. You can use your standard recipe from the box, or make them however you normally do. I melt a stick of butter in a large bowl in the microwave. Then, add a whole pack of marshmallows. Melt them in two or three 45 second intervals and stir well between each one so you don't over-melt the marshmallows. The mallows work best when they are still keeping their form ever so slightly. Next, pour in your rice krispies. Mix everything around until the marshmallow coating is spread evenly over the rice krispies. Once it's all mixed together, spread it onto a cookie sheet lined with wax paper.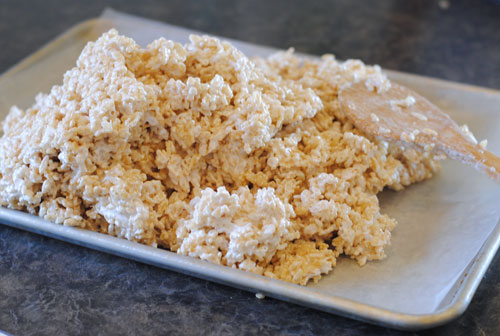 Put a little bit of butter on your finger tips and press your mixture so it fills the entire pan. Make sure it is as even as you can make it.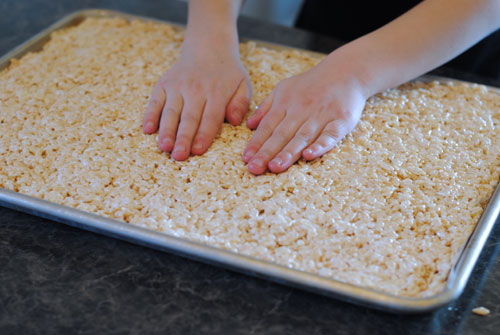 Place the entire cookie sheet into the refrigerator for 15 minutes to let them set. While you're waiting, put your shredded coconut into a bowl. Add 10 to 15 drops of green food coloring to the bowl and mix it around. Keep mixing until all of the coconut is green and looks like grass.
If you are making these around Easter and want them to be like the ones at Disneyland, get your jelly beans ready. Or, you can skip the jelly beans and use these for Saint Patrick's Day. It's fun either way!
Next, get your Mickey Mouse Cookie Cutter and start making your Mickeys. Place the cut shapes onto a new cookie sheet with wax paper lining as you make them.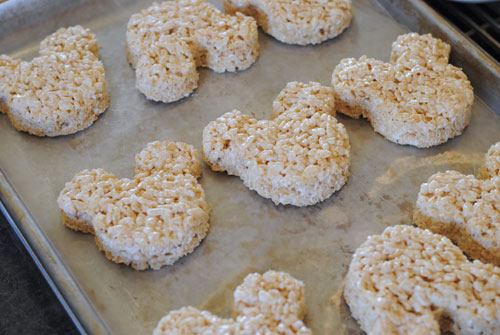 Insert a popsicle stick into each one of the Mickeys and put them back in the fridge for about 10 minutes to set.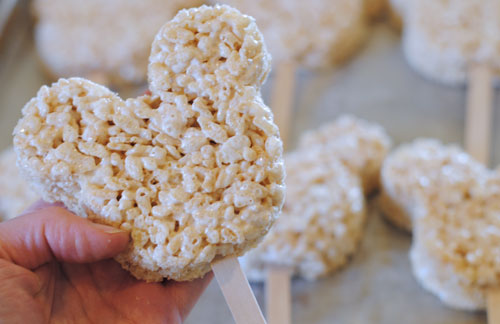 While the Mickeys are setting up in the fridge, melt your dipping chocolate in the microwave. Set the time for 30 seconds at a time and stir in between each melting session until all of your chocolate is melted. Once it's nice and smooth, spread the chocolate over the top of each of your Mickeys, one at a time.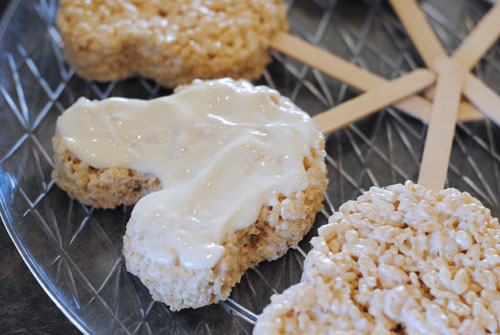 Sprinkle the chocolate with the coconut grass before the chocolate sets.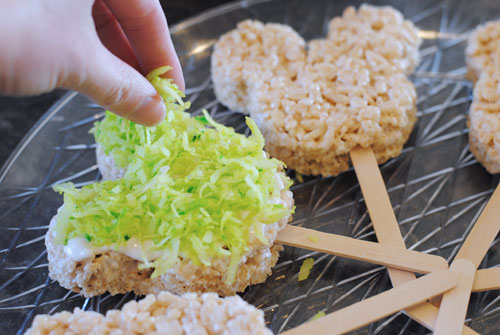 Add a scattering of Easter Eggs to your pretty spring grass. Or, as I mentioned before, leave it as is for a fun St. Patty's Day treat.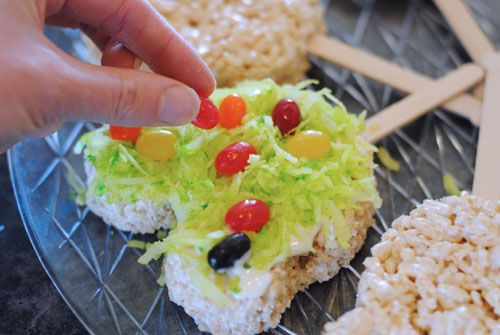 The combination of the Rice Krispy Treat with white chocolate and coconut creates magic. I hope you love our version of the Mickey Spring Rice Krispy Treats!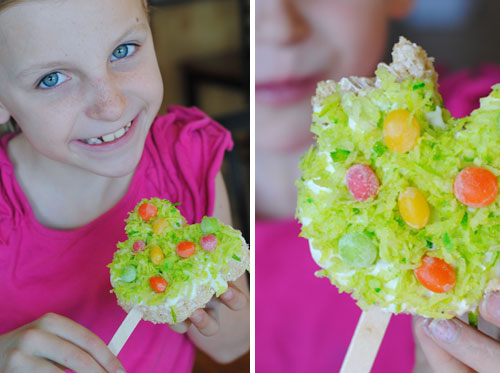 If you'd like to try the real thing at Disneyland this year, there's still time! Book your Disneyland vacation package online, or call our Disney Experts at 855-GET-AWAY! Use promo code: OSSS10 to save an extra $10 off any 2-night or longer Disneyland vacation!

For more copycat recipes, try these: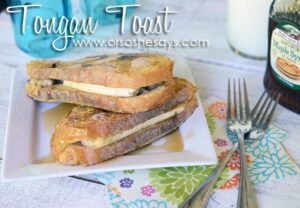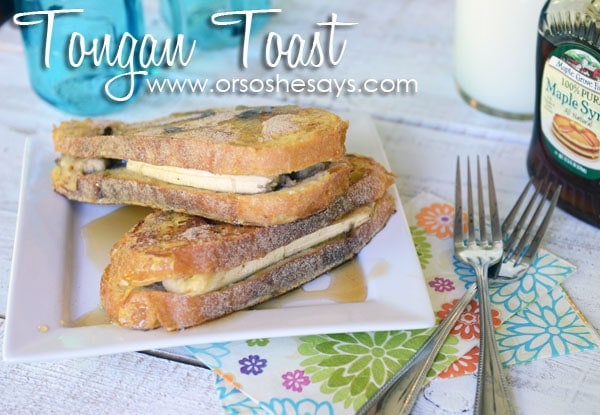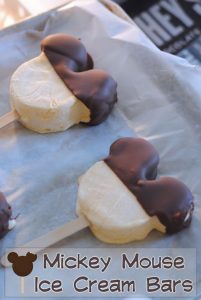 Easy and Yummy Lime Mickey Recipe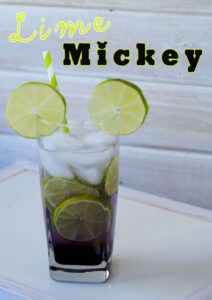 DIY Night Blossom Drink for Avatar Night