I love loVE LOVE the Fourth of July! Living in Utah is great for this because I get to celebrate twice! On the 24th, we also have Pioneer Day where we do the same festivities as the 4th- lucky me! Instilling patriotism and a love for your country in our children is important to me. You can't cram it down their throat all in one night, so for my first idea, you'll do throughout the whole year.
Celebrate patriotic holidays. Independence Day, Flag Day and Veterans Day just to name a few. Make sure you explain to them on these holidays why we don't work or go to school. It's not just a day off. Participate in parades and flag ceremonies. To put on your own neighborhood parade check out our
guest post
!
Take them to historically significant sites. The State Capital, museums. For more ideas, visit your state's website. If you have the means, make a family trip to places rich in American history. Washington D.C., Boston, Gettysburg etc.
Expose your children to American artists, inventors, songwriters and activists. Rosa Parks, John Audubon, Benjamin Franklin or Mark Twain.

Teach your children the importance of voting. Explain to them the rights we have as American Citizens, and why it's important to uphold them. Politics aren't the easiest thing to explain to children, but you can show them that they can have a voice and that using it is important. You can have family meetings that run like a democracy- you can vote on things such as what movie to watch, dinner menus and activities.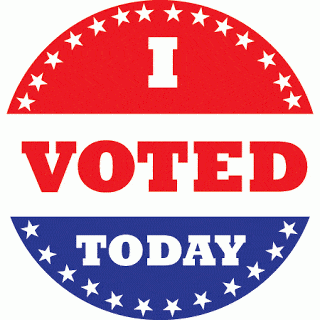 Instill a sense of civic duty in your kids. Have them visit the elderly, plant trees, help with food drives or recycle. Volunteering can show them that they too have a responsibility to contribute and make their country a better place.
For Family Night:
Teach them how to fold a flag.
Teach them what the stars and stripes mean and also the red, white and blue colors. Red: courage, blue: justice, and white: purity.
Stars symbolize each of the 50 states, and the 13 stripes symbolizes the first 13 colonies.
You could learn the pledge of allegiance together, and explain to them what it means.
Sing patriotic songs.
Some great kids books on patriotism:
Our Fifty States: A Family Adventure Across America
by Lynne Cheney
$13 Amazon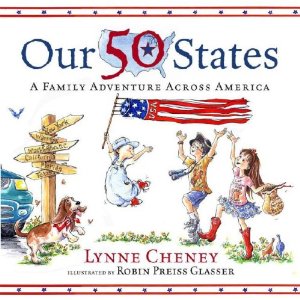 We The People: The Story of the Constitution
by Lynne Cheney
$13 Amazon
Learn more about the state you live in. Google for example, Utah State Symbols. Have a quiz at the end and give out prizes.
Talk about the President. Ask them what they would do if they were elected. Talk about specific presidents and what they did.
Don't Know Much About the Presidents
by Kenneth Davis
Amazon $7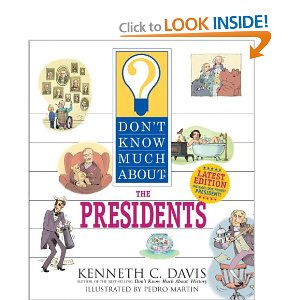 For older kids, find a copy of the Constitution, and Bill of Rights and ask them which rights are most important to them.
Tell your kids your personal feelings about our country and why it's important to you.
For a treat make Mariel's "Death by Special K", or my Pioneer Taffy.
~ Jessica