It's here! The long awaited LOVE series… ahhh… Forever My Valentine! Each day this week, 'Or so she says…' will feature one blog reader and get a sneak peek into their love life… their favorite things, what makes their marriage work, and so much more.
.
Today, meet Sarah & Jared!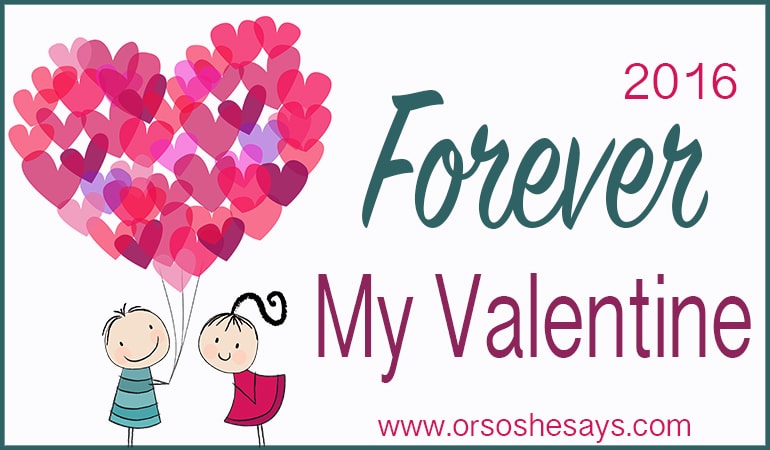 Hi everyone, I'm Sarah. My husband Jared and I were married in the Washington DC Temple almost twenty years ago. The military moves us around the world every few years – thirteen homes and counting! We have five daughters: Madison (18), Emily (16), Abigail (13), Samantha (11), and Natalie (9). Jared spends his days working as an Operations Superintendent for the 11th Security Forces Squadron on Joint Base Andrews near Washington DC, which is just a fancy way of saying he's a military policeman. I stay home with our girls and spend my free time sewing, baking, reading, and making music.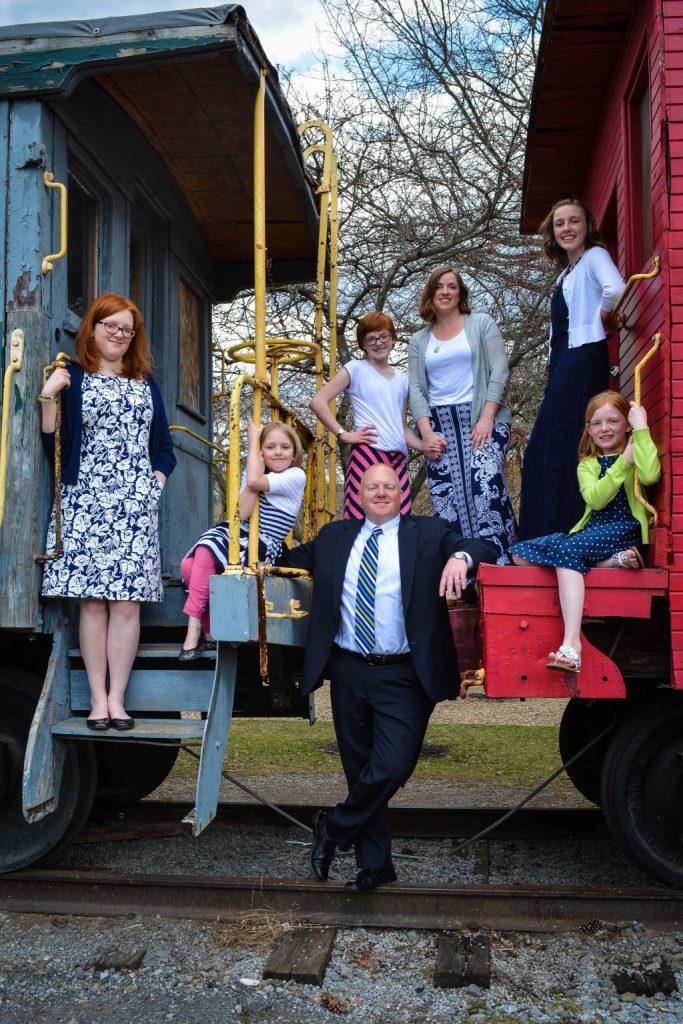 How did you meet?
Jared and I met at church 26 years ago, waaay back in 1990 when I was twelve and he was sixteen. My dad was in the Air Force and I had just moved with my family to Martinsburg, West Virginia. Given our age difference, we didn't really have much interaction at that point in our lives. In Jared's eyes, I was his friend Matt's little sister and to me he was just a guy who would come over and hang out with my brother sometimes.
Fast forward three-ish years. I was still living the life in West Virginia and Jared had moved with his family to New Mexico and then gone on to serve a two-year mission for our church in California. Before he moved away, he rounded up the birthdays and addresses of everyone at church and, much to my surprise, sent me a birthday card for my sixteenth birthday. I wrote back and that was the beginning of it all. For the next two years we exchanged weekly letters and along the way became best friends.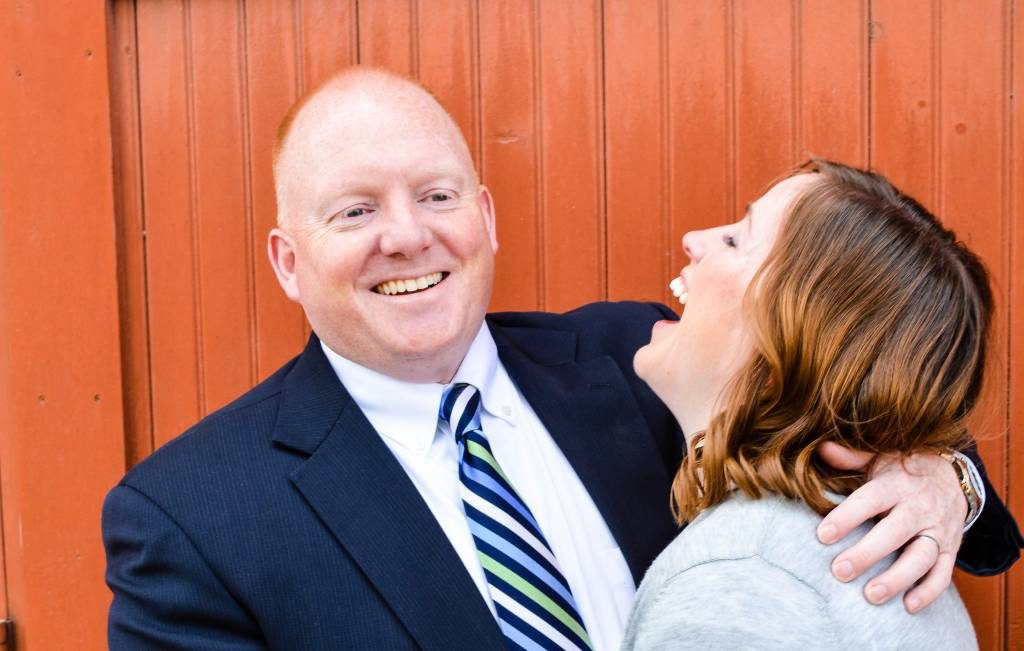 What did you do on your first date?
Though we never said anything to each other, during all that letter writing we both felt that there was more going on than just friendship. A few months after Jared returned from his mission he invited me to visit him in New Mexico. Our first date was a moonlit dinner on top of a mountain. Yeah, Jared has never been one to do things small! He had loaded the back of his Jeep with a folding table and chairs and we stopped somewhere along the way to pick up dinner to go. Then we drove north to the mountains near Durango, Colorado where Jared set up our dinner by moon light. It was a beautiful starry night and, without a doubt, the most romantic date I'd ever been on.
What is the best romantic get-away that you've been on with your spouse?
We love to travel and we try to get away just to two of us at least once a year. Jared's really good at planning romantic trips and thanks to the military we've lived in some pretty amazing places. A weekend on Hawaii's Big Island isn't such a stretch when you're already living in Hawaii! I think our most romantic get-away would have to be the time we went to Prague in the Czech Republic. We visited in early summer and stayed in a beautiful old hotel near the heart of the city. We walked along narrow cobblestone streets as we explored the city, eventually making our way to the Charles Bridge and the castle towering over the Moldau River. Honestly, we didn't do anything particularly romantic in Prague but the memory of us wandering past six hundred year old churches hand in hand as the sun went down is so sweet to me.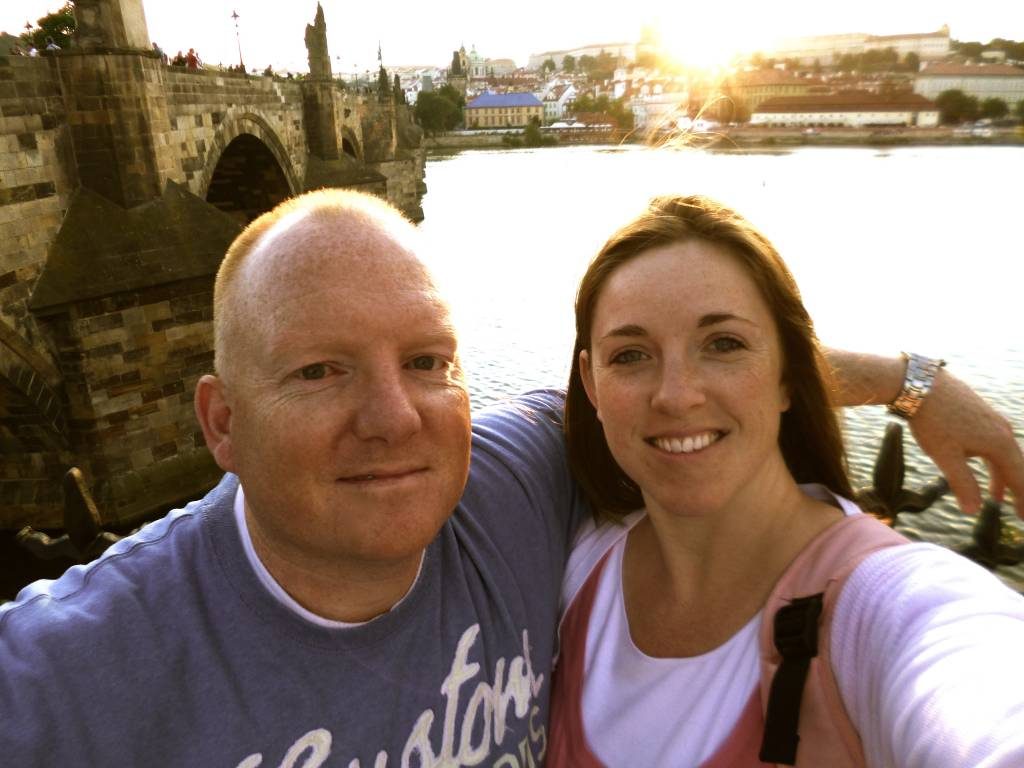 What would the ultimate romantic get-away be?
One thing we've talked about for years is taking an Alaskan cruise. Since we're both kind of pale and tend to burn and freckle, a cruise somewhere not quite so warm and sunny is right up our alley! I think it would be really cool to take a small cruise ship. Only a hundred or so passengers and the chance to really get up close to the beauty Alaska has to offer sounds like the perfect get away for us.
What are your songs or favorite albums that make you think of each other?
A few days after our first Christmas as a married couple, and just four months after our wedding, Jared left for military basic training. I thought I was prepared for the separation but I was young and stupid and had no idea what I was up against! The Counting Crows song "A Long December" became my unofficial theme song during that time because the five months Jared was away felt like one long, cold, grey December but I did have "reason to believe that this year would be better than the last." Now every time I hear that song I'm transmitted back to that time early in our marriage when letters again became our only means of communication and the best part of my day was when I would sit down and write to Jared.
If you were to make a special dinner for him, what would you make??
I love to cook and bake and Jared will tell anyone that part of what he loves about me is my food! Just recently Jared sent me a link to a pretty crazy looking recipe that he really wants to try, 7 Layer Steak Sandwich. It's a bread bowl filled with a steak, cheddar cheese, sautéed mushrooms and onions, spinach, bacon, provolone cheese, and another steak. Once it's all layered you wrap it in foil, chill it for five hours or so, and then bake the whole thing.
It looks crazy, but I'm pretty sure it's going to be on the menu this Valentine's Day! That along with his favorite dessert, Eclair Cake, would be the perfect dinner for my man.
What is the coolest gift you ever bought him?
Sadly, I'm not a great gift giver. It's even more sad because Jared is an amazing gift giver and that means he doesn't get the amazing gifts he deserves. If Christmas, birthdays, etc. were a competition he would always win! I'm a very practical person so I always end up giving him gifts that are useful instead of fun gifts that wow him. We recently bought our first home and, true to form, he's been getting lots of gifts from me that are more on the practical side of things. Magnetic stud finder? Check. New grill? Of course. Chainsaw? Absolutely. I can't say that any of those gifts were cool but they've definitely gotten plenty of use.

If you could give your husband anything, what would it be?
My husband loves the military and has a special place in his heart for military history. Recently we heard the story of General Patton's Prayer for good weather at Bastogne during World War II. The Allied troops had been battling not only the German Army but unrelenting rain so General Patton ordered the Third Army chaplain to write a prayer for good weather which would then be distributed to each of the 250,000 soldiers in the Third Army. The prayer was distributed, along with a message from the General, on small cards just before Christmas in 1944. The very next day the weather cleared and stayed clear for six days, allowing the Allied forces to make significant advances toward the Rhein River. You can read more of the story here: http://www.scottmanning.com/archives/pattonsprayer.php I would LOVE to give him one of those 250,000 prayer cards. It would be an amazing gift and might make up for all of those practical gifts he's received from me in the past.
What are your favorite things that your husband has given to you?
Being the practical person that I am, some of my favorite gifts from my husband have been more useful than romantic. This past Christmas we decided that we'd only buy each other gifts that could fit in a stocking. Good things do come in small packages, but it was definitely difficult to find meaningful gifts that met the size limitations. In my stocking on Christmas morning I found an envelope with a gift card to Bed Bath and Beyond and a bunch of little pieces of paper. The papers were a puzzle which, when put together, showed me the gift he wanted me to use the gift card for. It was a picture of the Bosch stand mixer, also know as the mixer of my dreams!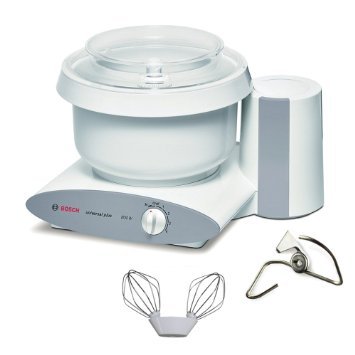 On every gift giving occasion I'm almost guaranteed some new OXO Good Grips kitchen utensils because I love those things! Other thoughtful and practical gifts he's given me include a sewing machine, and a Garmin Vivofit activity tracker. I could really go on about this for a while – Wusthof knives, Polish pottery, a console table for the family room. Jared's a smart man, he knows that I appreciate practicality more than pretty much anything else when it come to gifts!
Finish this sentence: 'It makes me laugh when my husband…'
Gets silly and has fun with our girls. Growing up Jared was a class clown and while he's all grown up and is a pretty serious military man most of the time he still knows how to have fun and get a laugh from me and from our kids. He makes up song parodies, is incredibly punny (see what I did there?), and is crazy good at pretending to be a gorilla – including picking imaginary bugs out of our hair. He'll play Dance Central on the Xbox and really get into the moves. Jared and the girls even have choreographed their own dances to Taylor Swift songs. There's just something about a forty-one year old guy dancing and singing along to "Shake it Off" that makes me lose it! I think having a husband that can make me laugh is vital to having a happy marriage. The more we laugh together, the more we love each other.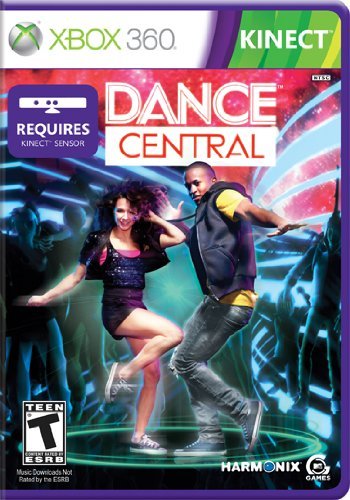 What are some every day ways that you show love for each other?
I believe it's the small things that make the biggest difference in marriage. Big romantic gestures are important as well, and I wouldn't trade them away, but the daily expressions of love strengthen our relationship and help us hold on when times get tough. Just a couple of quick examples from our marriage
– Jared always opens my car door for me, every time we talk on the phone he tells me how much he loves me, he brags about me to our kids, and every day when he comes home from work he asks me what he can to lighten my load.
I only hope I'm as sweet to Jared as he is to me. Most of the daily things I do for him involve food in some way. I'll make him a breakfast smoothie most mornings and then pack him a lunch to take to work. If he's not home at dinnertime I make sure to keep a plate warm for him until he gets home. Probably the strangest thing I do to show Jared my love is pluck his ear hair! Hair in strange places drives him up the wall so a single errant eyebrow hair or the ever-multiplying hair in his ears makes him crazy. Who better to take care of that than me and my trusty tweezers?
What are some things you like to do together?
We like to travel and explore new places together and we like to run races together. Thanks to Jared's encouragement I've actually started to enjoy running! When we're not out exploring or running, what we most like to do is just hang out and do nothing together. I know it's lame but our favorite part of the day is at night after all the kids are in bed and the house is quiet. That's when we sit side by side on the couch, talk, and watch a little television. Our current favorites are Brooklyn Nine Nine, Superstore, and The Flash.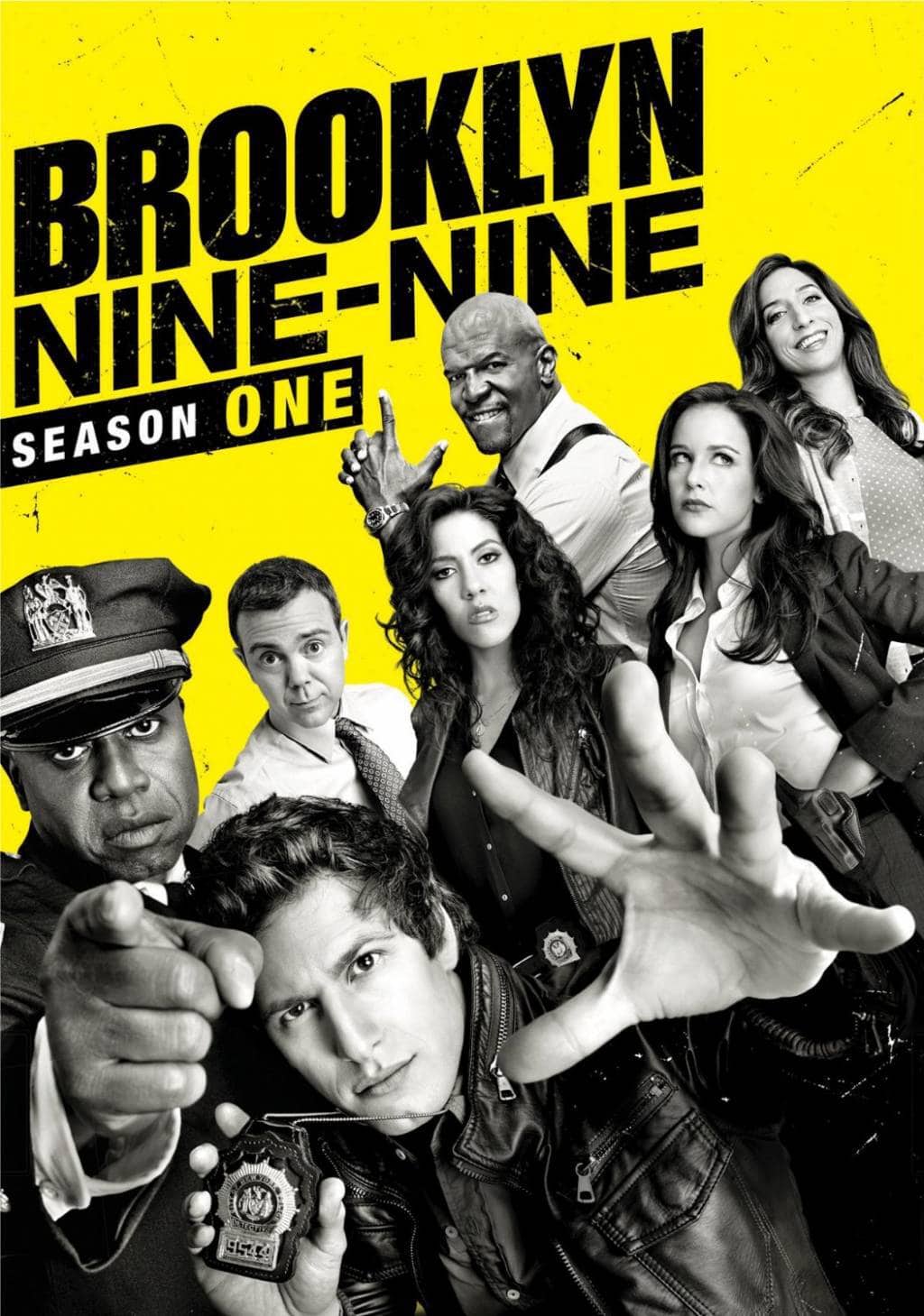 What is your favorite smell on your husband?
I think Jared smells best when he smells like a man. To me that means he might smell like smoke from building a fire in our wood stove, like crisp cold winter air after shoveling the driveway, a little earthy after a log run, or like shaving cream in the mornings. All of those smells are my favorites and make me wish there was a cologne that could capture them all at once.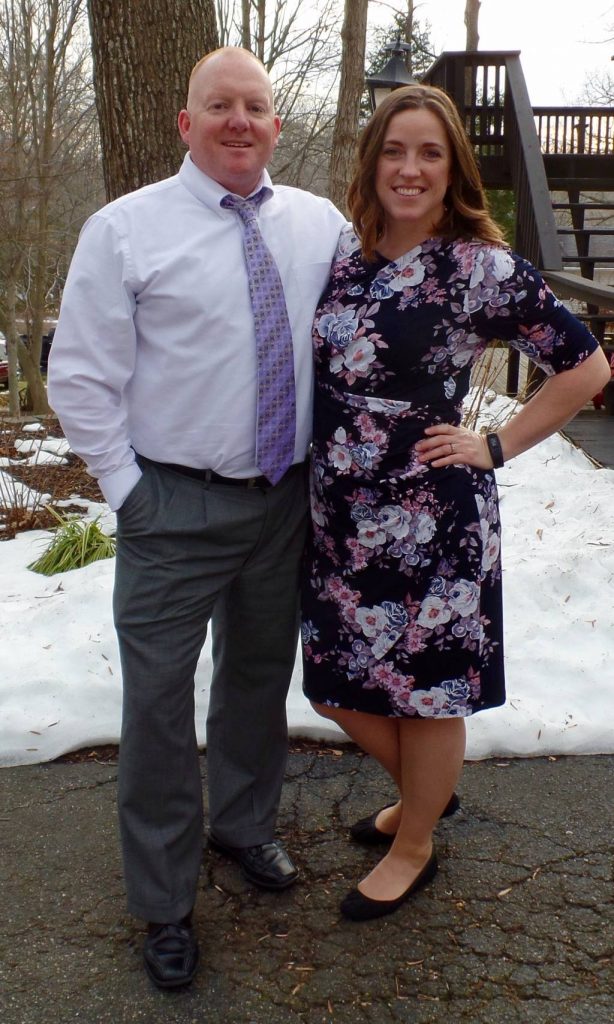 Finish this sentence: 'I love my marriage because…'
Jared makes me laugh, he makes me cry, he is everything I ever dreamed of in a husband. He perfectly makes up for my shortcomings and is strong when I am weak. Robert D. Hales said, "None of us marry perfection; we marry potential." I love my marriage because Jared loves me enough to allow me to reach my potential and he overlooks my many imperfections. I am married to my best friend and I feel blessed every day that I get to spend with Jared, my favorite person in the entire world.
~~~~~~~~~~~~
See you all back here tomorrow to meet another adorable couple! If you want to check out some of the couples from earlier this week and previous years, click here:
Forever My Valentine Archives