Well the leaves have all fallen, leaving the trees bare and winter-cold, why not snap off a few small branches and create this easy, kid friendly Valentine craft?
I always love when my kiddos can help me create holiday decor pieces, it just adds so much!
Have the little ones help you gather small twigs or branches, the cleaner and straighter the better. My kids loved this hunt!
You can purchase colored feathers, or paint them yourself.
Have the kids cut out felt hearts (two per arrow) and strips of fabric. GREAT for fine motor skills!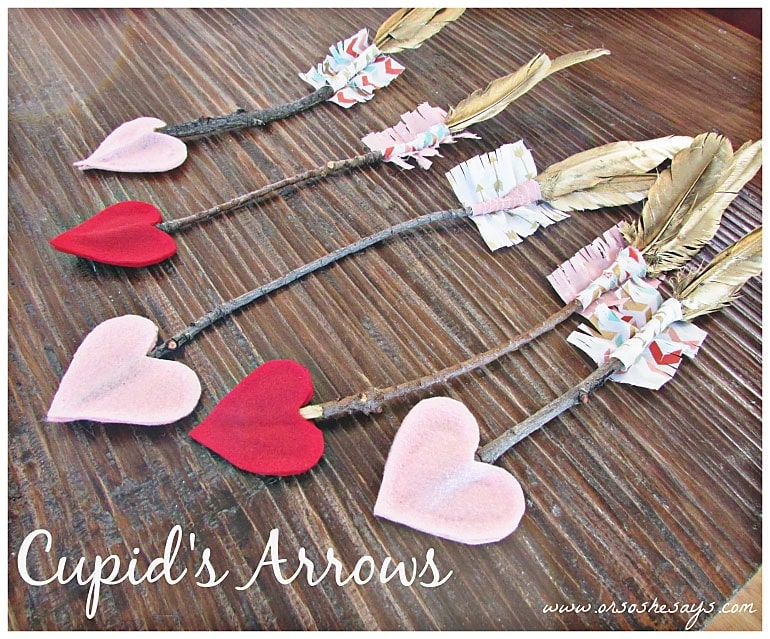 Have the kids glue the feathers, hearts and fabric to their twigs, and there you have it! Super cute decor pieces, made more special by the little hands that created them.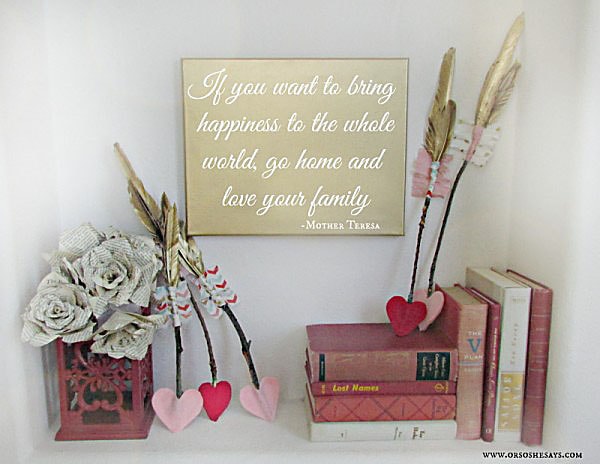 Happy Valentine's Day! If you liked this kid friendly Valentine craft, please check out more of my DIY projects at Paper Wings.
-Kari
For more kid friendly Valentine crafts, check out these posts on OSSS:
Conversation Heart Inspired Wreath for Valentine's Day