It's here! The long awaited LOVE series… ahhh… Forever My Valentine! Each day this week, 'Or so she says…' will feature one blog reader and get a sneak peek into their love life… their favorite things, what makes their marriage work, and so much more.
.
Today, meet Holly & Scotty!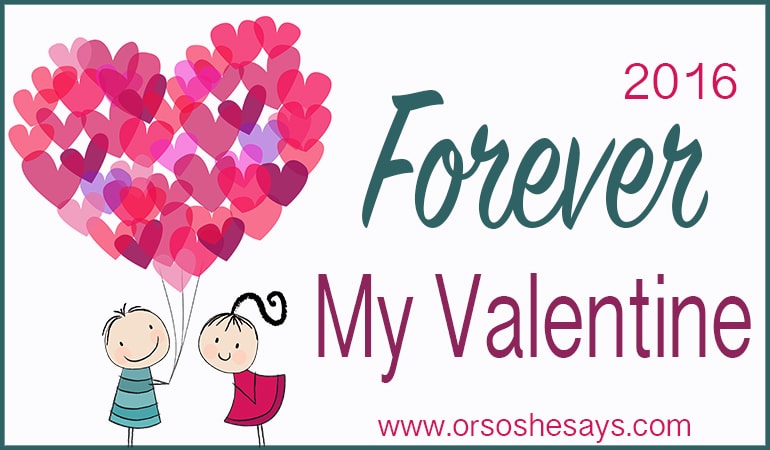 Hi everyone! I'm Holly Taysom from Clinton, UT. My husband Scotty and I were married September 8, 2006 in the Bountiful Temple. So we're coming up on 10 years this summer, and I can't believe how fast time flies! We keep busy with our two boys Rockwell (5) and Jett (2), and I have no idea what we did before kids! I work in the tech industry as an account manager, and am working to finish up my BS in Marketing. Scotty is also busy working his toosh off for a degree in Sports Management while managing a restaurant. We lead a busy life, but somehow we manage to balance it all and while keeping our family at the forefront of every decision we make! I'm really excited to be a part of this fun series, so…. Shall we?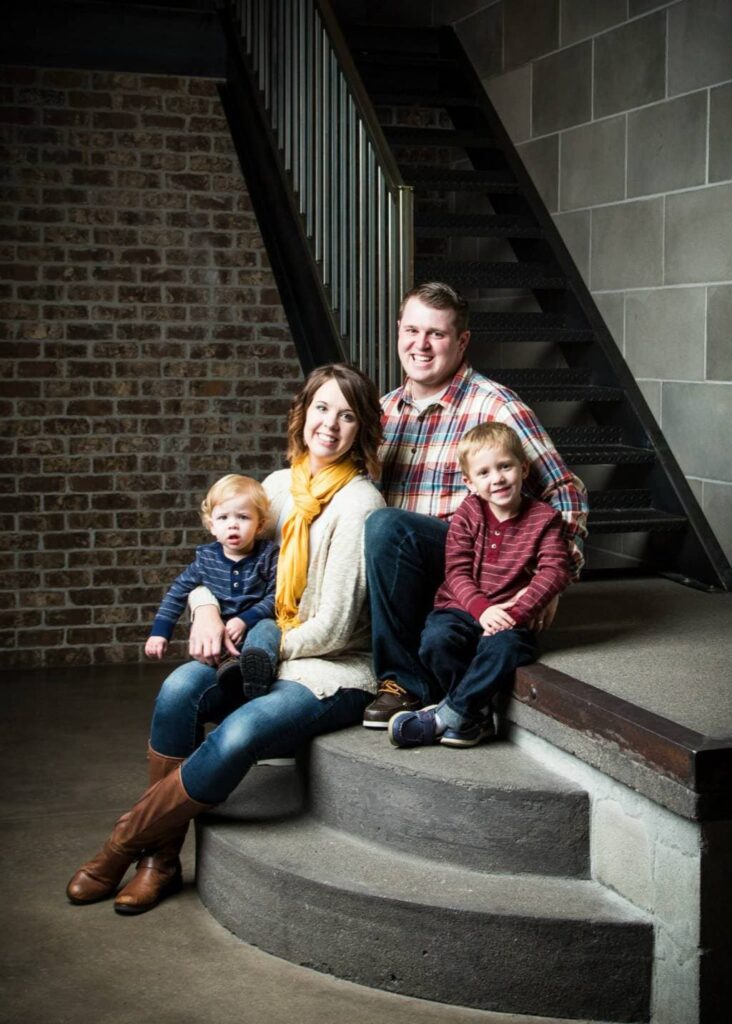 How did you meet?
His family moved into town, and I instantly became best friends with his sister, Sarah. I was 14. He was 16. I can't remember the exact moment we met, but I'm sure it was it was along the lines of me showing up at their house and him hanging out on the couch and in a trying-to-be-cool-tone saying "Sup." Then later as we went to school together, we ended up hanging out a lot because it was cool to hang out with Sarah's brother who was a Senior. I remember he and Sarah picked me up on our first day of high school. He was driving an old Jeep Wagoneer and wearing a pink polo shirt. I was into it!
What did you do on your first date?
Scotty was actually my first date. Ever. But I feel like he was sort of tricked into it, even though he claims he really wanted to go. He took me to his Senior Cotillion. However, our first REAL we-like-like-each-other-for-sure-date was a Relient K concert 3 years later. They were my favorite band and I knew he liked them too, so I bought tickets and we went! The drummer threw the stick into the crowd, which hit him in the face, which I then caught. Of course I kept it and still have it to this day! Afterwards we sat at a Village Inn restaurant and talked until 3am. But what really sealed the deal was a few weeks later when I was in a serious car accident when I was on my way to meet him. It left me with a fractured 2nd vertebrae, and nearly paralyzed. He stayed by my side the entire time in the hospital and didn't back down from kissing me for the first time in my neck brace. It was equal parts hilarious and sweet. Because hey, I couldn't move my neck! So hot.
What is the best romantic get-away that you've been on with your spouse?
San Francisco! I never realized what a cool city that is to visit. It was the first time post-kids that we had taken a trip just the 2 of us. We walked around seeing cool sights, eating as much food as we could, and people watching, and getting lost! It was special just with the 2 of us. I was attacked by seagulls in Japan town, played at an early 1900s arcade at Fisherman's wharf, then walked on the Golden Gate Bridge and then turned around because heights are scary! We didn't expect Alcatraz to be so awesome either, we loved it! It was fun to not have a completely set agenda, we did whatever we were in the mood for. We don't need to be slurping the same spaghetti noodle, or have candlelight dinners on top of skyscrapers for it to be romantic. Food trucks all the way!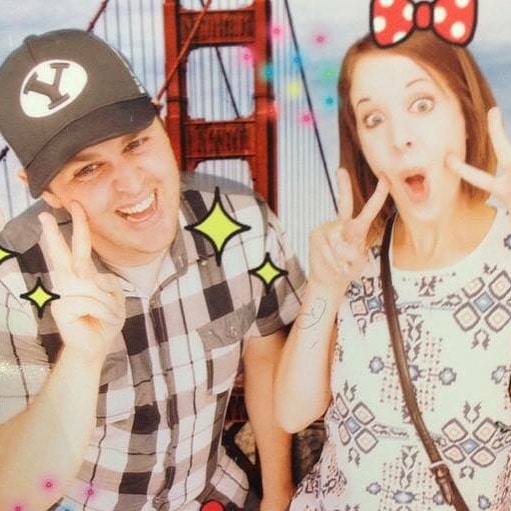 What would the ultimate romantic get-away be?
Somewhere with warm sand and blue water. We've never experienced a beach vacation before, and I daydream of it often! Whenever trying to relax, I like to picture palm trees and a beautiful beach. It's on our list, hopefully we can enjoy that soon!
What are your songs or favorite albums that make you think of each other?
I feel like I may need to go bust out our 'ol CD case for this question! I associate certain music with different milestones in our marriage. We weren't cool enough to have iPods at this time, as they were quite the luxury and not the norm back in '06! While we were dating, we loved Relient K, I'm reminded of our first year of marriage when we listen to Ace Enders/Early November. We can also jam to every song of Weezer's Red Album. Our 5 year old tells us we're "giving him a headache" when we get too into it.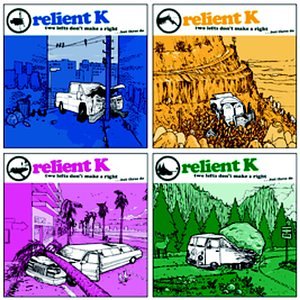 If you were to make a special dinner for him, what would you make??
I would make him sukiyaki. It's a Japanese dish prepared and served in a hot pot. It usually consists of thinly sliced beef, which is slowly cooked or simmered at the table, alongside vegetables and other ingredients, in a shallow iron pot in a mixture of soy sauce, sugar, and mirin. The ingredients are usually dipped in a small bowl of raw, beaten eggs after being cooked in the pot, and then eaten. Yeah… it's not for everyone. But it's his favorite!
What is the coolest gift you ever bought him?
A vinyl record player, and a vinyl of his favorite artist, Ace Enders. Vinyl is making a comeback, and you can buy almost any modern-day album on vinyl as well. It's fun to listen to, and at our house we just like to blast music and dance around. My father-in-law dug up a huge box of vinyl records out and gave them to Scotty. His mom passed away when he was 15, and a lot of the records were hers. It was cool for him to go through and be reminisce all of her favorite music!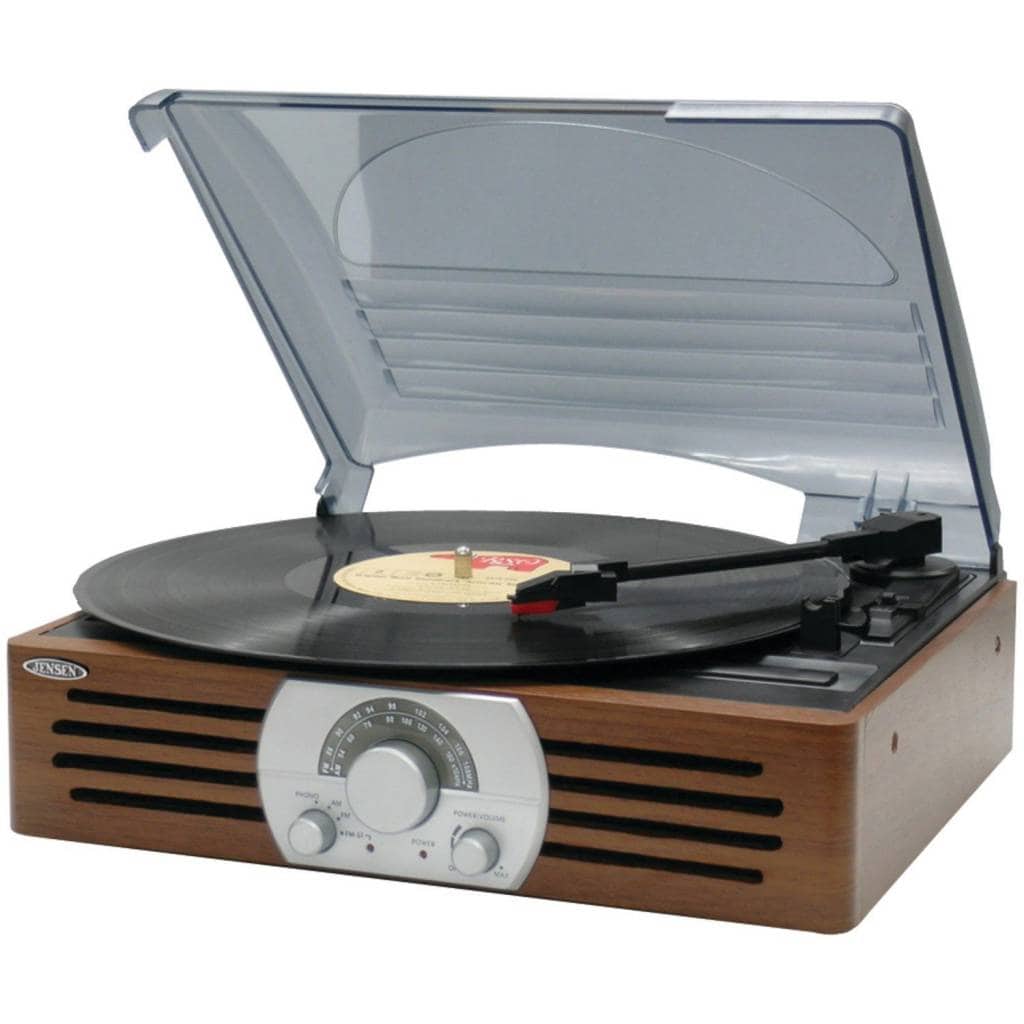 If you could give your husband anything, what would it be?
If I could give him ANYTHING it would be a trip Japan. That is where he served his LDS mission, and he has always wanted to go back. How cool would that be to experience that with him?! Someday!
What are your favorite things that your husband has given to you?
Uh…besides the ring on my finger? I would have to say, the patio set that he got for me for Mother's Day one year. I love being able to sit in the backyard and hangout when the weather is nice. We didn't have a backyard for the longest time, so it was really thoughtful and sweet because I also knows he doesn't care about furniture, but he knows I do so he got it anyways.
Finish this sentence: 'It makes laugh when my husband…'
Twerks. There I said it. He can twerk, everyone! Will he every prove it? NEVER. But while many people comment on how quiet he is (compared to me), they have no idea what a nut job he is! He is also skilled in the area of metal scream-o. But it's mostly funny when our 2 year old tries to imitate him.
What are some every day ways that you show love for each other?
Scotty is my equal. He is so good about splitting responsibilities and helping out when I need him. This is something that is so important to me while our schedule are so busy! He gets the boys ready every morning and off to school/daycare. He also cooks dinner way more than I do, and snags me a dirty Dr.Pepper and Swig cookie when in need! Even when I have to leave town for business for 5 days at a time, he never complains.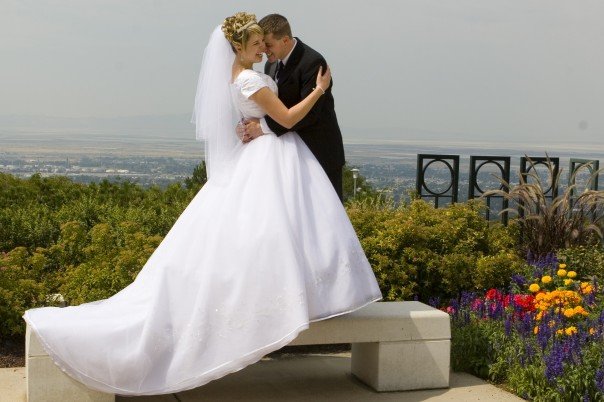 What are some things you like to do together?
We have fun at sporting events, like Jazz games and BYU Football. And one never watches the latest Walking Dead episode without the other! Scotty is a bit of a foodie, so cooking is another thing we love. We're not really outdoorsy people and it pains me to admit, but I'll just come out and say it. No, we don't hike, swim laps or ride mountain bikes together. And camping? Nah. Unless it's at Bear Lake and we are near functioning toilets and the beach.
What is your favorite smell on your husband?
My husband likes lighter smells, that aren't too strong but still "sporty" if that makes sense! I love when he wears "Adidas Team Force for Men". It's a great everyday smell, especially for a guy like mine who isn't really into buying expensive cologne.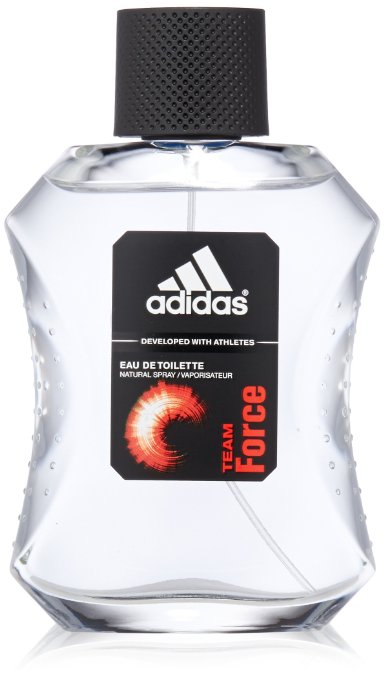 Finish this sentence: 'I love my marriage because…'
Everything we do is with the other person in mind. Scotty's super mellow personality is the perfect complement to my out-going, perfectionist, yellow personality. Even through my personal trials, he gives complete support and carries the burden with me, and we get through it as a team. Our marriage isn't perfect, we fight, have our shortcomings, and things we can work on, but we work on them together. One of us doesn't expect the other to be this perfect spouse they've always dreamed of. We are human, and we're doing this life thing together! I'm so grateful to be in love with someone who treats me like a queen, and tells me I'm beautiful every day. Even when I'm a raging lunatic, in sweatpants and no bra.
~~~~~~~~~~~~
See you all back here tomorrow to meet another adorable couple! If you want to check out some of the couples from earlier this week and previous years, click here:
Forever My Valentine Archives