It's here! The long awaited LOVE series… ahhh… Forever My Valentine! Each day this week, 'Or so she says…' will feature one blog reader and get a sneak peek into their love life… their favorite things, what makes their marriage work, and so much more.
.
Today, meet Jesica and Norse!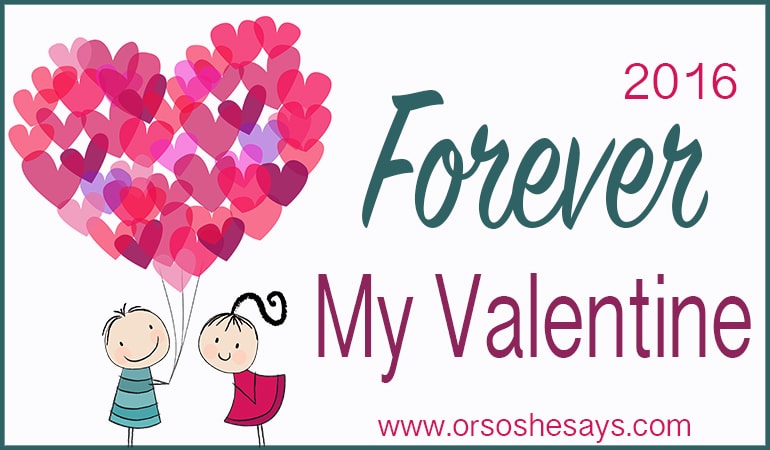 .
Hi everyone! I'm Jesica. I've been married 15 years and have two wonderful kids, a son (7) and a daughter (5). I want you to think I am exceptionally awesome, but the truth is that I am just an average mama doing her best to navigate this crazy season of life. I'm a city girl turned Montana woman and can see Flathead Lake outside my kitchen window. Instead of working out or cleaning my house I like to read, watch Netflix, pin boots & antiques like a madwoman, and go on outdoor adventures with my family. I laugh loudly, love wholeheartedly, and lean hard into God's grace. You can find more of my ramblings on my
blog
or find me on
Facebook
! Hooray for love and I hope you enjoy our story of (mostly) marital bliss!
.
How did you meet?
.
Norse and I met while students at the University of Montana, in Missoula. He lived on the 2nd floor. I lived on the 11th. We both were reckless, young and stupid, with mutual crazy friends. In spite of that, however, God led us to one another and started doing a really good thing in each of us. Norse was alluring, the strong silent type – athletic, handsome, and a Montana boy. I was ridiculous, goofy, uncoordinated, and awkward. A city girl a heart. Opposites do attract.
.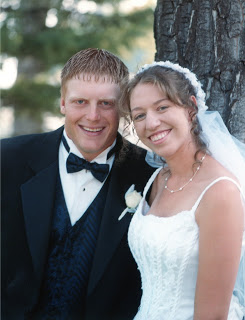 .
What did you do on your first date?
.
On our first date, we went to see a movie – with our friends. I remember feeling like my friends intentionally set out to publicly humiliate me in front of him. I vividly remember falling out of my theater seat. How is that even possible? He remembers being super nervous. Neither one of us can remember what we watched, but I am pretty sure we ate Tim's Cascade Sour Cream and Onion potato chips. It seemed after that point that was a staple at any movie watching event that followed.
.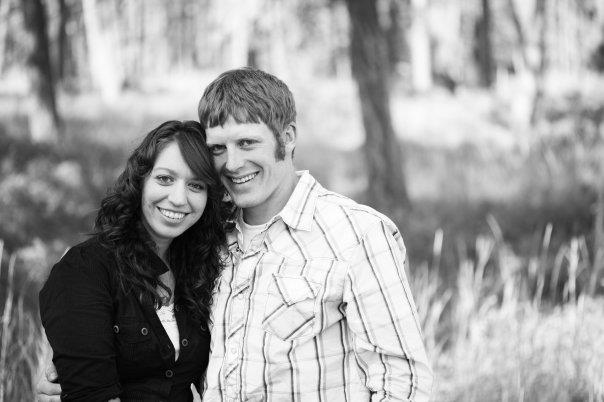 .
What is the best romantic get-away that you've been on with your spouse?
.
Now that we have two little ones at home, any getaway with one another seems like it is the BEST EVER! We love exploring our state and the towns that are barely a dot on the map. We recently found ourselves escaping, just for an evening, as we road tripped with my mother in law to a small Montana town. Norse and I left the kids with grandma and hiked by the light of the full moon to an undeveloped hot springs! It was amazing. We talked and laughed the entire time, just to be sure the animals that might be lurking in the dark would steer clear of us and our loud voices. We sat in the hot springs, looking up at the clear, star filled sky and watched for shooting stars. I can not think of a more perfect night for the two of us!
.
What would the ultimate romantic get-away be?
.
The ultimate romantic getaway for us at right this moment would be a trip someplace warm. Montana is grey, cold and snowy right now. Generally speaking, the ultimate romantic getaway would be "glamping". We love the mountains, hiking, fishing, hunting, canoeing and quiet beauty. Two introverts, we enjoy the solitude, but I also appreciate running water and comfortable bed. A beautiful cabin in the woods, next to a river or lake is about as perfect as perfect can be.
.
What are your songs or favorite albums that make you think of each other?
.
This city girl (I'm originally from Phoenix), always had country roots. Some of the songs that remind us of one another and how much we adore one another include:
.
.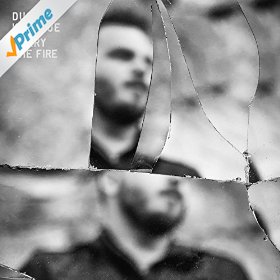 .
As we get older these lyrics shoot straight to the heart…
.
"

I know you feel the wounds of time,
The wondering feet of crows,
But I am yours and you are mine
And none but me could know
How all of you enraptures me
Till I can't look away
I pray that I will live to see
You wear a crown of gray."
.
If you were to make a special dinner for him, what would you make??
.
I'd make him BBQ chicken pizza. Friday night at our house is always Pizza and a movie night, so we try out lots of different recipes. BBQ chicken is his favorite. We use
homemade crust
(the recipe came with our
KitchenAid Mixer
), throw a little ranch seasoning in the dough. Next, slather with barbecue sauce, cheese, red onion and cooked chicken. I sprinkle a little crispy bacon on the top and bake. Serve with ranch dipping sauce and some Frank's Red Hot splashed on top. It is delicious!
.
What is the coolest gift you ever bought him?
.
A better question for us might be: What is the best gift you said he could buy for himself? My husband is a man's man. The things he appreciates most are sporting goods, chainsaws and tools. I make him pick those things out himself. However, one year I bought two tickets to the local ski resort and we had a skip day from work and life. We snowboarded together until we had to pick up the kids from school, something we hadn't done in almost 7 years!
.
If you could give your husband anything, what would it be?
.
I would give him a shop, or the funds to build a shop. He is truly a craftsman. A skilled woodworker, builder, welder and mechanic. I would love for him to have his own space to work and tinker and create. It might be selfishly motivated a little. If he had a shop, I could park in the garage again. 😉
.
What are your favorite things that your husband has given to you?
.
One of my favorite things that he has ever given me was a
Lisa Leonard
Freshwater Pearl Bracelet
, engraved with his name, our children's names, and the words "You Are Loved". I cherish it. He gave it to me shortly after our daughter was born, when I was overwhelmed, insecure, and exhausted. What a beautiful reminder that even when I feel like I am failing and at my very worst, they still love me, unconditionally.
.
Finish this sentence: 'It makes me laugh when my husband…'
.
…surprises me. He is smart and quick witted. For example, when I asked him which song made him think of me he replied, "Bad Company's, 'Feel Like Makin' Love'." Which immediately cracked me up. He is such a rock. The sort of man that doesn't say things, unless he really has something to say. Usually when he does speak up it is filled with wisdom and grace. The fact that he let's me see his silly, goofy side endears him to me even more. Plus, he loves it when I laugh at his jokes.
.
What are some every day ways that you show love for each other?
.
My husband is a servant. He gives freely and generously of his time and energy. In the mornings he makes the coffee and starts the fire, so when I roll out of bed our house is cozy and the coffee is ready. We text each other throughout the day to say I love you. He works hard to provide for us. He puts the kids to bed. He unloads the dishwasher and I load it. At this phase in our lives and marriage the little things are really meaningful. He still holds my hand. I put my hand on his leg or rub his neck in the car. After 15 years of marriage, taking time for a REAL kiss is pretty special, too.
.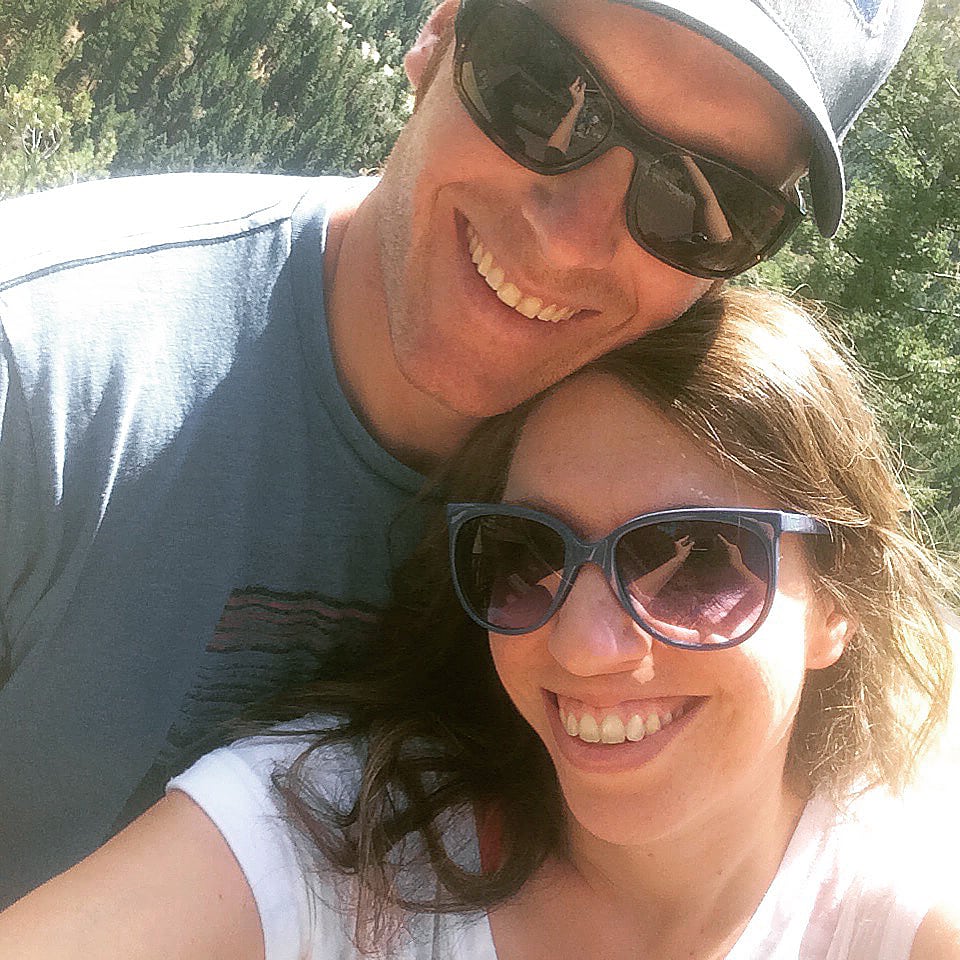 .
What are some things you like to do together?
.
We enjoy doing about anything together. Cross country skiing, ice skating, snowboarding, camping, fishing, hiking, bike riding. Whether we are sitting on the couch watching
American Pickers
or
The Office
, road tripping to ghost towns, or scrounging around old homesteads, when we are together life is good. I will say that sometimes when we get time together, it seems a little strained at first. We are so busy with work, kids, etc, that we forget how to hang out together. By starting with an activity or game (our current favorites are
Cribbage
or
Bananagrams
) it lowers the expectation we put on ourselves to make the time count and helps conversation and connection happen much more easily.
.
What is your favorite smell on your husband?
.
My favorite smell is sawdust and chainsaw gas. That is so weird, right? There is just something super masculine and hunky about him coming in from cutting firewood. It's irresistible.
.
Finish this sentence: 'I love my marriage because…'
.
… it is God's greatest gift to me. Norse and I both come from loving, but broken families and brought our own baggage to the marriage. We are truly beating the odds as we celebrate 16 years this summer. I have no other explanation as to why we are truly happy together, than it is a beautiful gift of grace and love to us, from our Heavenly Father. Only He can bring two broken people together and create something filled with love and friendship, healthy conflict and lots of forgiveness.
~~~~~~~~~~~~
See you all back here tomorrow to meet another adorable couple! If you want to check out some of the couples from previous years, click here:
Forever My Valentine Archives