Hi everyone, it's Kimberly with Packed with Fun, the official blog for Get Away Today. What's better than visiting Disneyland? Being able to take advantage of FREE Disneyland souvenirs, treats and keepsakes while you're there. I have listed 10 free items and experiences you can take advantage of in Disneyland, to make your visit to The Happiest Place on Earth even more magical (and affordable).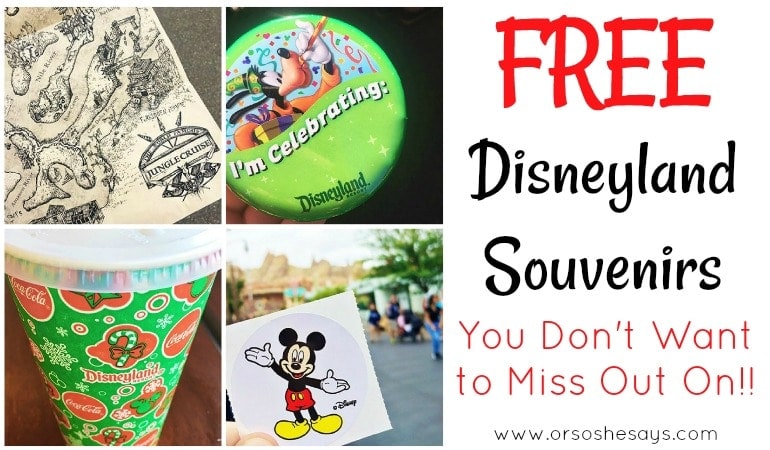 Free Disneyland Souvenirs:
1. Buttons from City Hall
Whether it's your first visit to Disneyland or your 50th wedding anniversary, there is a Disney button for almost any celebration. To get a free button, you will need to visit City Hall located on Main Street, U.S.A. and let them know what event you're celebrating. Every Cast Member you see will be sure to give you well-wishes or even birthday wishes, depending on what you're celebrating whenever they see you. By the end of the day, you'll start feeling like a celebrity with all the attention you'll be getting.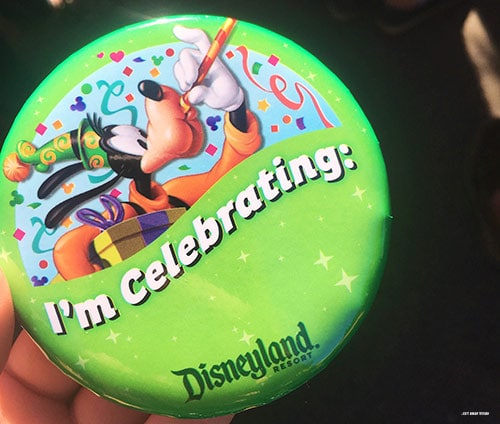 2. Jungle Cruise Map
With the free Jungle Cruise Map, you'll be able to remember your entertaining voyage through the jungle forever. To get a map, all you need to do is ask your skipper or any Cast Member when getting off the boat. This map is the perfect way to navigate your way around the Indian Elephant Bathing Pool and Schweitzer Falls as you brave the jungles of the world aboard the Jungle Cruise.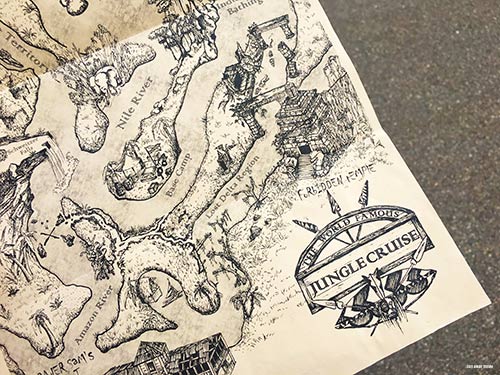 3. Lilly Belle Train Ticket
If you're unsure what the Lilly Belle is, it is the last remaining train car from the opening day of Disneyland. This train car was created specifically for VIPs who visited the park, to give them a private way to enjoy the Disneyland Railroad. Because they only allow rides during off-peak times of the year, this free ticket might be hard to get. However if you're lucky, simply request a ride at the Disneyland Train Station. After your journey, they'll give you a commemorative ticket to remember you time in the Lilly Belle car.
4. Free Water
Rather than bringing in your own water or purchasing an over-priced bottle at the park, you can request free cups of ice water from any quick service restaurant. The best part is, you can get a cup of water for free with or without a food purchase. As a bonus tip, make sure you request a large ice water instead of a small. Both sizes are free, which makes this the perfect way to stay hydrated throughout the day.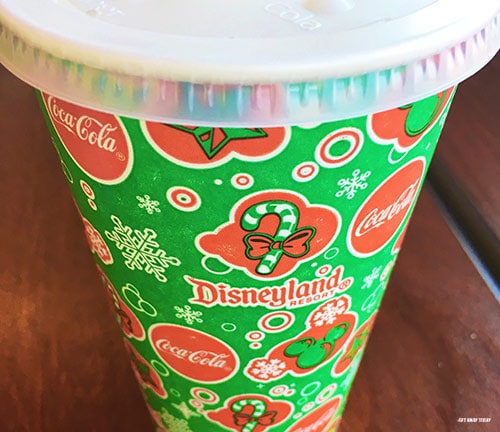 5. Boudin Bread Slices
Carb lovers rejoice! In Disney California Adventure, you can find the Boudin Bread Factory Tour on Paradise Pier. Here, you can get a free slice of their world-famous, San Francisco sourdough bread. Once you take a bite of the delicious sample, I can guarantee that you'll want to keep going back for more.
6. Chocolate from Ghirardelli's Chocolate Shop
While you're in California Adventure, make sure to stop by Ghirardelli's Chocolate Shop located in the Pacific Wharf. Here, you can get a free chocolate square each time you enter the shop. Your taste buds are sure to thank you!
7. Downtown Disney Parking
Beginning this past September, with a $20 minimum purchase at any Downtown Disney location, you can receive validation for two-hour parking at the Downtown Disney parking lot. However, you can get a four-hour validation when you eat at one of the several table-service restaurants or see a movie at the AMC Theatre. This is a great way to spend your first evening in Disneyland, if you don't have a park ticket.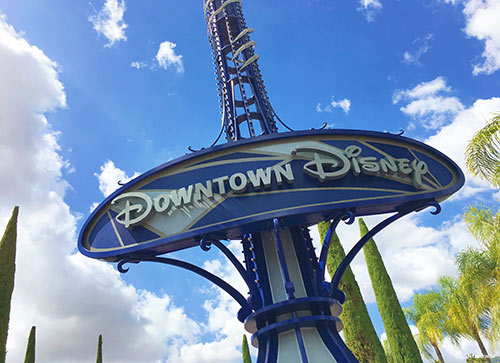 8. Stickers
Another free thing to snag while at Disneyland are stickers. You can typically get free stickers from Cast Members who are taking surveys and most of the Janitorial Cast Members as well. You can also get a Senior Wilderness Explorer sticker at the Redwood Creek Challenge Trail located in California Adventure, when you complete the tasks to become a Senior Wilderness Explorer.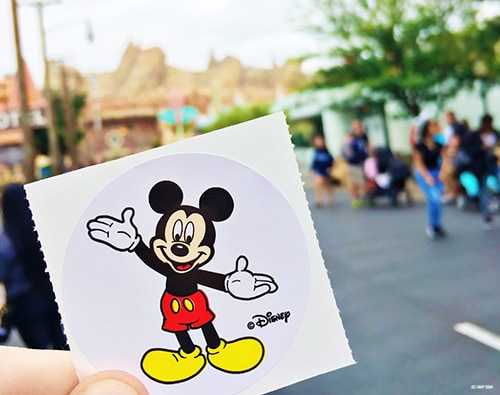 9. Ride Photos
Ride photos are such a fun (and hilarious) way to remember your vacation at The Happiest Place on Earth. At Buzz Lightyear Astro Blasters, you can get a free download of your ride photo that even displays your galactic score! After the ride is over, be sure to go over to a kiosk to get your photo e-mailed to you for free.
While you can purchase your ride photos at the exit of most attractions, you can also snag a photo of your thrilling experience by taking a picture on your mobile or tablet device instead. While this might not be a high-quality photo, it's still a great reminder of the fun you had on your favorite rides. You can also take advantage of Disneyland's MaxPass for just $10 per-person, per-day and receive unlimited photo downloads of pictures you appear in throughout the day.
10. Mint Julep & Birthday Desserts
One of my favorite parts of traveling to Disneyland is being able to eat all of the sweet and savory treats they have to offer. Luckily, you can sample one of the most beloved treats in Disneyland. You can request a free sample of the Mint Julep at the Mint Julep Bar located in New Orleans Square. This refreshing and delicious sample will make you want to buy the real thing! You can also celebrate your birthday with a free dessert at almost every table service restaurant. To do this, make sure to mention that you are celebrating your birthday when you make dining reservations.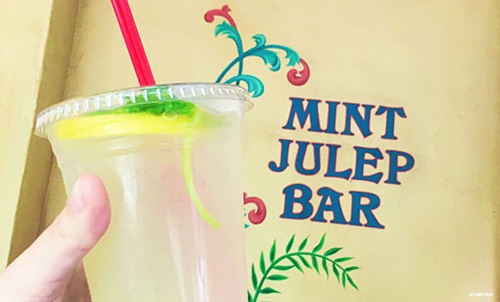 Looking for more free things?
Get Away Today currently has an Extra Day Free offer, where a 5-day Park Hopper ticket is the price of a 4-day ticket! We also have 3rd,4th and 5th night free hotel specials all year round to give you the best deal on your Disneyland vacation. To book, go online to getawaytoday.com or call 855-GET-AWAY to speak to one of our travel experts directly. Don't forget to use promo code OSSS10 to get an additional $10 off your vacation package.
Save this post Free Disneyland Souvenirs for later by pinning this image: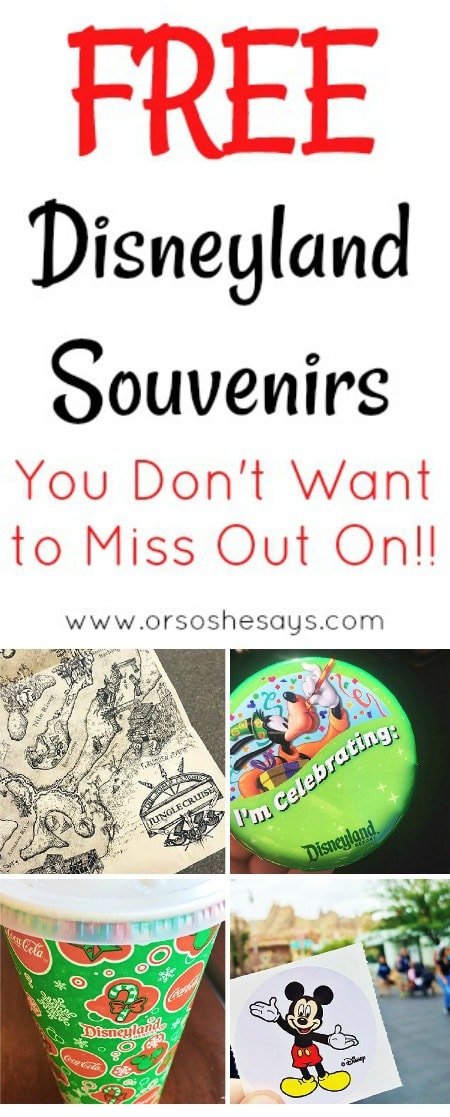 Get more Disney tips here:
How To ROCK Your Disney Vacation – eBook
The Most Frequently Asked Questions About Disneyland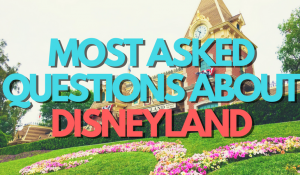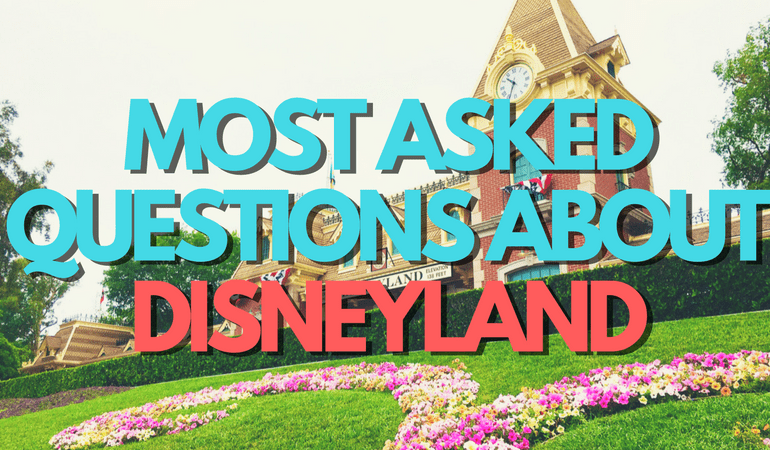 Disneyland Halloween Time 2017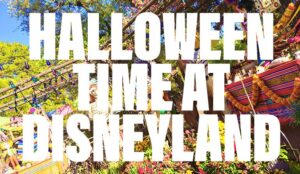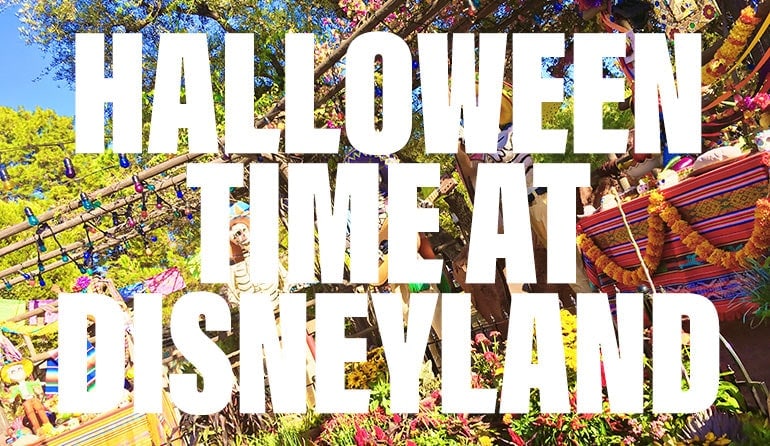 Best Rides for Toddlers at Disneyland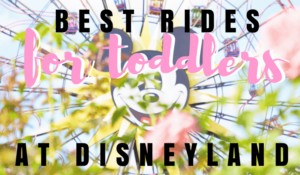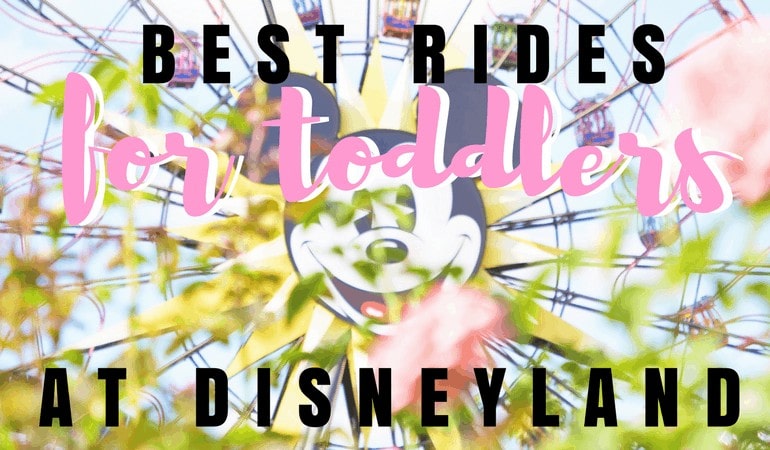 Save
Save