Although I'm not big on having any pets in my home…it doesn't mean that I'm not ultra-fascinated by wildlife! Maybe this is super nerdy, but the beard man and I love to curl up and watch a sweet wildlife documentary. It's so amazing how much more depth there is to these creatures and how we are more similar than we realize. So, because it's super interesting AND educational we have added to the list of "bonus" chores in the house "watch a learning show". My kids have learned so much from the documentaries that we have…and they don't mind watching them!
Living With Wolves is such a neat show! These wolves are so sweet and so complex that you will be captivated! (I wish I could find my favorite "bear" documentary…but, I can't…)
I'm sure you've seen this one…but I love the loyalty, determination, and love exhibited by penguins. We could learn a lot from these little dudes!
March of the Penguins
, $7.99I've actually never heard of the Kratt Brothers, I always would have on the Crocodile Hunter or Jeff Corwin. But, based on the stellar reviews I've read about these guys, I've added this series to my wish list. It's supposed to be fabulous for kids!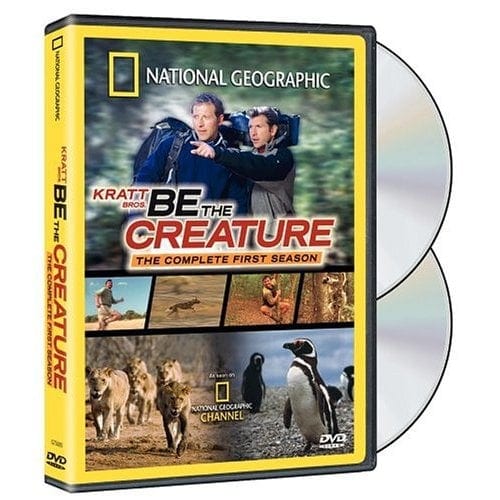 Kratt Bros "Be The Creature" First Season
, $28.49
LeapFrog always manages to come through with something fun and educational. This Animal Genius game is a favorite among kids and parents and is a great way to sneak in some education!
Animal Genius by LeapFro
g, $22.20
I don't completely agree with the agenda of http://www.defenders.org/, but they have some excellent "fact sheets" that you can print off and make a fun binder for your older kids with. They have facts on all sorts of animals from wolves and bears to cheetahs and snakes.
Have you ever checked out a live web-cam of wildlife?? It's so fun! There are several out there, but you just pull it up on your computer and you will be looking at a live shot of some place…say, Africa…and you just wait, watch, and listen and hopefully you will get to see some amazing animals in the wild.
The
San Diego Zoo
has also installed web cams that you can view their apes, pandas, polar bears, and elephants.
National Geographic
has one that streams live 24 hours a day and is really good quality! I was just watching some wild boars being super noisy and drinking from the pond…then some fox looking thing came down. So cool! I could leave this running on my computer all day! It's literally like listening to one of those peaceful nature CDs…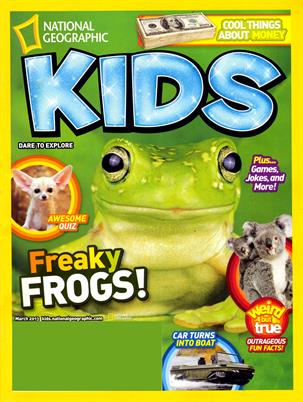 National Geographic
offers an award-winning
magazine
for kids, suggested for ages 8 and up. $20 for 10 issues. AND, they have a great
web site
for kids of all ages filled with animal games, facts, videos, and pictures!
Do you have any favorite wildlife documentaries that I must see??
This post has been sponsored by:
Meet Me At The Corner
is a superb web site for kids! Kids will make documentaries about something educational and they are posted to share with other kids. You can find videos on The Air Force Academy, being a cowboy, trout fishing, strawberry fields, child inventors, etc. AND…there is even one coming up about wolves! There are activities and questions about each episode and new ones are posted every 2 weeks! Perfect site for kids, homeschooling families, and teachers!