Ladies and their hair…usually a love/hate relationship. But, as with most relationships "the more you give, the more you get." If you want lovely locks, you've got to dish out the TLC.
.
Let me give you a brief run-down of what exactly this madness is that grows out of your pretty little head: Your hair is 70 to 85% protein. Chemicals can cause protein loss resulting in dull hair and breakage. Protein loss almost never occurs without moisture loss.
.
So, hair has two or three layers. All hair has the cuticle (outermost) and cortex (inner). Only SOME hair has a third layer called the Medulla (usually people with coarse hair).
.
Cuticle – The cuticle is the outermost layer. It has overlapping cells that resemble the shingles on a roof. It is a protective barrier to the softer, inner structure. Hair that is unhealthy (dull, tangles easily, rough texture, frizzy, split ends, etc.) becomes more "porous" because the damage causes the "shingles" fray and stick up, rather than laying flat…allowing more harm (chemicals and water) to seep into the inner layer. Damage to your hair is caused by too much heat, chemicals, sun, wind, cold, excessive brushing, etc.)
.
Cortex – The cortex is the inner layer. It looks like the metal spiral on the side of a notebook. The spiral shape of the cortex is what gives your hair elasticity and strength. The cortex is where your hair pigment (color) is, where the water content is, and also where the structure of your hair is determined. This is the part of our hair affected when we style it.
.
Medulla – The Medulla is the 3rd layer, but not everybody has it! It's usually only found on those with "coarse" hair. Scientists have yet to explain it's purpose. It is a hollow shaft, kinda like a straw.
So, when you have "split ends" it is because your cuticle has worn away and it is the cortex that is frayed. Kind of like the end of a frayed rope. And, nobody wants their hair to look like a bunch of frayed ropes! Obviously, someone that cares for their hair gets regular trims, tries to minimize the heat applied to their hair, and is careful about the chemicals used in the hair. But, deep conditioning is also a great way to maintain those luscious locks or bring the luster back!
Some deep conditioners only work with the first layer of the hair, the cuticle. They usually contain oils which when it is applied to the hair it helps smooth down any frayed "shingles" (or the rough cuticle). That helps close the gaps to the cortex as well as makes the hair look shinier. Other deep conditioners are better at penetrating to the inner layer of the hair, the cortex. It performs similar to putting spackle on a wall. It gets into the pores and fills in the gaps. It improves the moisture level and also helps smooth the "shingles"
I've told you before about Kristy (above). She just did me a wonderful favor and married my brother (Thanks, Kristy!) His cold-cereal habit was getting pretty expensive for me! So, Kristy runs her own high-end salon, "Salon Synergy" here in Utah. I spent some time recently grilling her on some of her favorite deep conditioners for hair. She strongly advises not to be overly cheap when buying a deep conditioner (especially ones containing silicone or mineral oil) because they will leave a yucky film on the hair. She also doesn't recommend using oils, such as Olive Oil, on the hair because the results don't last long and tend to make hair more dry when it wears off. All of her clients who have used products made by "Cholesterol" have had bad results.
Here's her picks for Best Products for Deep Conditioning Hair:
For hair that needs a boost, she recommends a deep conditioner with ceramide in it. Here's a couple she likes (and Makeup Alley Reviewers agree)…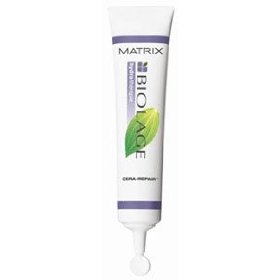 Biolage Hydra Therapie Cera -Repair, $32.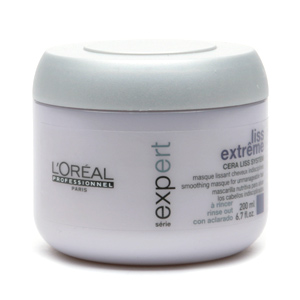 L'oreal Professional Liss Extreme, $30.
A couple other options that get rave reviews on Makeupalley (and I'm ALL ABOUT things with great reviews!):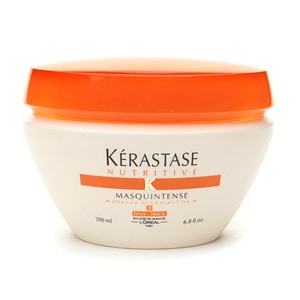 , $56.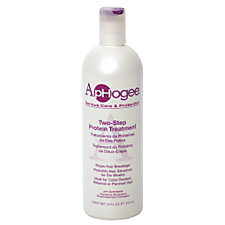 Aphogee Two-Step Protein Treatment, $19.99.
So, your hair is the most accepting of deep conditioners RIGHT AFTER you get it colored at the salon. You can either have your stylist do a treatment there or just go home with wet hair and put it on immediately. Leave it on, let your hair air-dry completely, and then wash it out. Deep condition every couple weeks to once a month….and you're on your way to some lovely locks, or even lovelier locks!