Cousin Madi and Audrey…chillin' at Bear Lake
Here's the second of five upcoming "gift idea" posts. It's birthday season around my house! So, here are some gift ideas for a five year old girl (taken from a real five year old's wish list!)
Audrey is all about fairies, princesses, and mermaids. So, no surprise that this Mermaid Swim Fin is at the top of her wish list. It says it fits shoe sizes 1 – 7, which is actually a bit too big for Audrey, but reviewers claim that it still worked for their kids with smaller feet. One reviewer suggested wearing swim shoes inside of it, to improve the grip. From what I've read, sounds like a great pick! I also picked up these Speedo Kid's Goggles for her, highly rated.
I've never heard of Perler Beads, but apparently they go way back. I'm not even sure how they work yet, but it has something to do with using a iron to heat up and fuse the designs made with the beads on peg-board. Audrey loves crafts, so I'm sure this would be perfect for her. There are several different theme buckets, but I chose the Ocean Friends one, comes with 36 projects.
Speaking of arts and crafts…Audrey has always wanted her own art easel. I opted not to get it this time around, but this easel by Melissa and Doug gets tons of great reviews. Their products are always top-notch and so cute. It's equipped for painting on one side, and there is a chalkboard on the other. You can also buy replacement paper rolls.
Disney's Tangled is still so exciting for Audrey and her friends. They love pretending they are Rapuzel and hope to never have their hair cut again. A little girl can never seem to have enough dress ups, and this dress for Rapuzel, from The Disney Store would be a great addition to their collection. There are accessories available, such as shoes, the braid, and necklaces.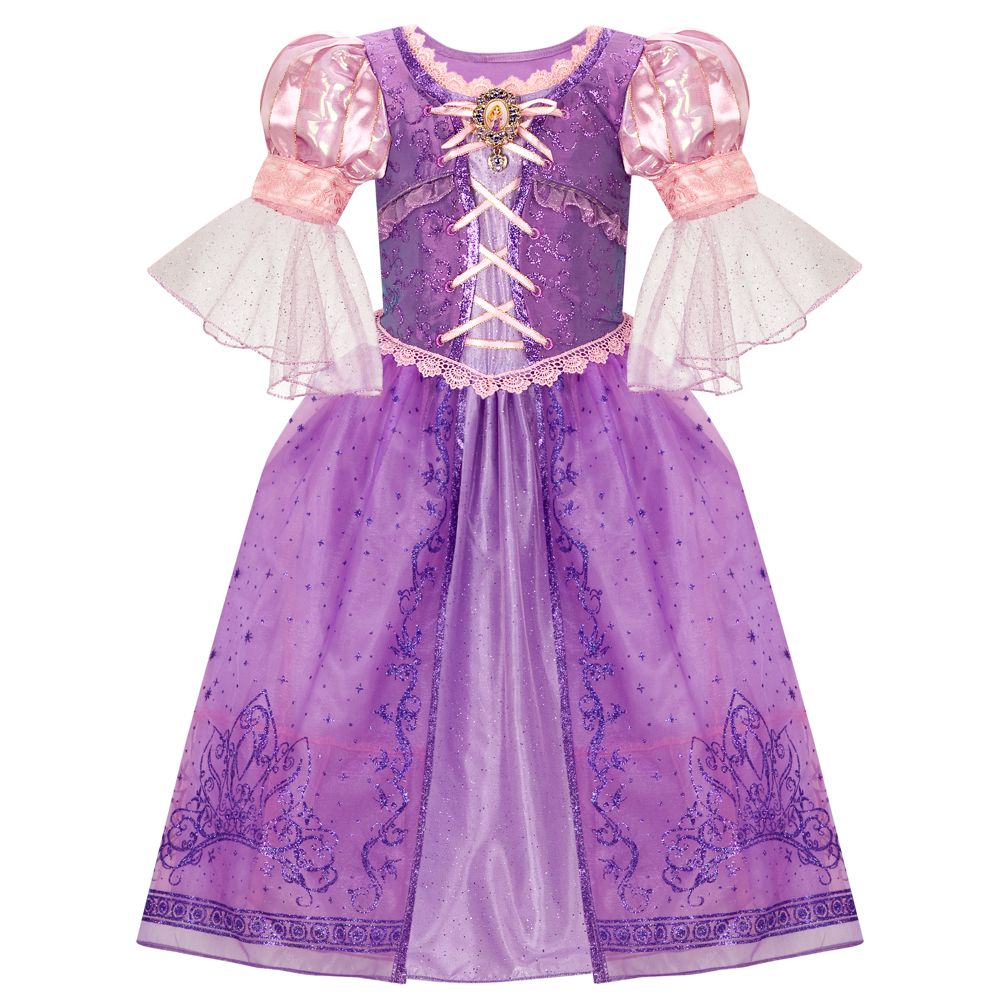 Audrey is at the stage, where she loves to climb behind me (usually while I'm on the computer), and fix my hair. I get lots of knots brushed out and a zillion hair clips in my hair. It's hot. She is really hoping to get a Barbie Beauty Styling Head for her birthday. If she does, I'm thinking I may have to swipe it and teach myself a few tricks. I can't even french braid, is that lame?? (Oh, she also is wishing for this Rapuzel doll…)
This is the year for the scooter. I've been telling her "not yet," for the past couple years. She's had to settle for the kind with 3 wheels. But, I think my big girl is ready and she's digging
this pink one, by Razor
.
A perfect combination of Audrey's true loves…princesses and crafting. Orb Factory had several fun kits that she would love to get her hands on. She's loving the Twinkle Tiara kit and the Stick n Style Blinglets.
At night, Audrey loves to play mom's Nintendo DS, while she's trying to fall asleep. I've found several fun, even educational games for her. But, she's had her eye on this Build-A-Bear game, which just happens to get super reviews, as well.
Hope that gives you some gift ideas! Feel free to share any favorites or wishes of your 5 year old girl. 🙂
Here's a link to more gift ideas for a 5 year old girl.
* Need gift ideas for everyone on your list?? Check out my Gift Idea Central!