Today's Picks: Gifts for Babies and Toddlers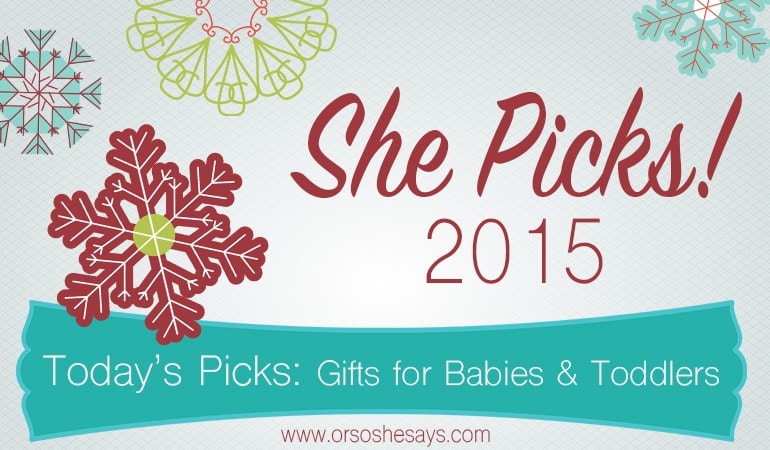 Pick #1
I've seen these Munchkin Miracle 360 Sippy Cups floating around Amazon's top sellers list for a while now and I'm intrigued. These cups help little ones learn to drink from spout-less cups without the spills and mess! Can I get a hallelujah?! These are SO perfect for that, "I want to do it myself!" stage. These little beauties come highly recommended by dentists and help support normal muscle development in your child's mouth.
Bundle this gift with: These BABYBJORN Soft Bibs are SUPER popular on Amazon and you gotta love the little cupped part on the bottom that catches all those dropped Cherrios! This EZPZ Happy Silicone Place Mat and these Gerber Graduates Bunch-a-Bowls and WeeSprout Reusable Food Pouches are top-rated as well!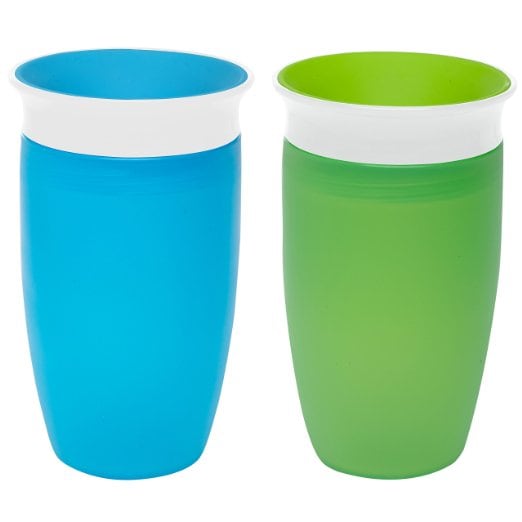 Pick #2
My two youngest would have just DIED over this toy when they were learning to walk. Trains are where it's at people! This VTech Sit-to-Stand Alphabet Train has so many great things going for it. It has three modes of play: Floor Play Mode, Walker Mode and Ride-On Mode, it teaches your toddler letters, numbers, colors, songs, stories and more, and it has motion sensors that activate sound when moving. This toy comes recommended for children ages 1 to 3, but I bet even 8 or 9 month olds would love pulling themselves up on this baby (just maybe take away those smaller parts).
Bundle this gift with: Any toddler will love petting their favorite animals in this VERY affordable board book- Animals (Baby Touch and Feel Book). Or if you want to stick with the train theme get them this adorable Chugga-Chugga Choo-Choo Board Book.
Pick #3
I started my babies out in a doorway jumper when they were around 4 or 5 months. These things are DA-BOMB! Need to make dinner? Off they go to the jumper. Can't remember the last time you showered? Off they go to the jumper. Seriously, these are a great way to occupy your babies for a minute while you get stuff done! I'd just move the jumper to the doorway nearest where I was going to be so I could supervise and we were good to go. Plus, most kids can't get enough of these things. Go look at the amazing reviews for this Graco Bumper Jumper if you want to see some adorable videos of tots having the time of their lives!
Bundle this gift with: These JuDanzy leg warmers are so fun! They're great for crawlers and for keeping those chubby little legs nice and warm. These Robeez Crib Shoes would pair well too, and they come in SO MANY different styles!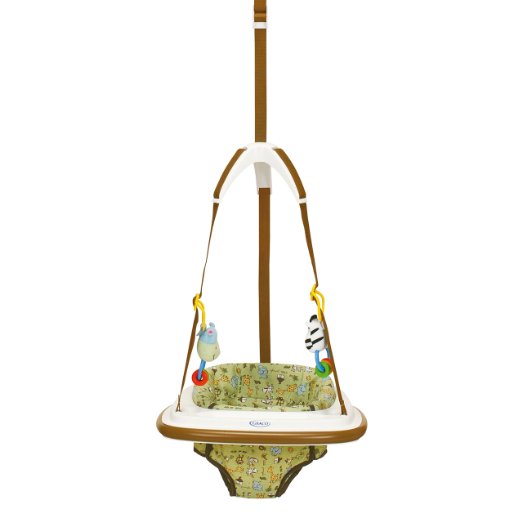 Pick #4
My babies and toddlers always love playing with balls. This VTech Smart Shots Sports Center gets awesome reviews and would be a perfect gift! The scoreboard counts and encourages with fun sounds and songs while your little plays soccer or basketball. Score!
Bundle this gift with: the popular board book, Spot Loves Sports, or these Sesame Street Sports Bath Books… my babies are always obsessed with Elmo and his friends!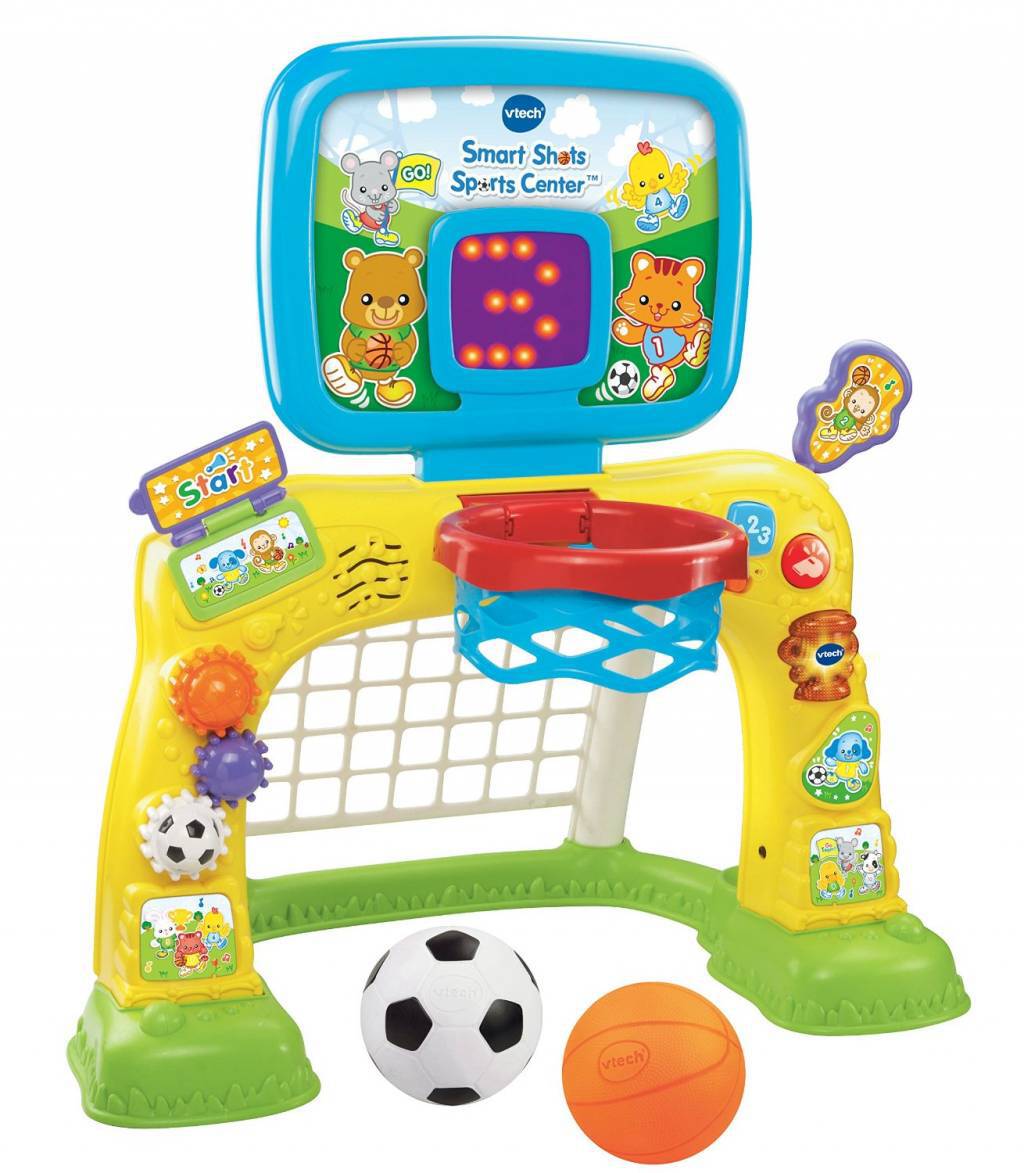 Pick #5
Making it through church alive made possible by: Dear Zoo: A Lift-the-Flap Board Book. I'm not kidding my friends. This book is a life-saver. Although it's a pretty simple book, the combination of flaps to lift and recognizable animals makes this little book a great one for 1 and 2 year olds that need some quiet entertainment. They'll want to go through it OVER and OVER and will love learning to open the flaps themselves.
Bundle this gift with: A couple of board books that are also super popular around our house are Little Blue Truck and The Going-To-Bed Book. You could also pair this book with a sound machine. I'm a HUGE fan of sound machines to help my babies sleep and this DOHM Natural White Noise Sound Machine gets amazing reviews but for a cuter, cuddlier option try this Cloud b Sleep Sheep Sound Machine.
Pick #6
This little Fisher Price Bright Beats Dance & Move BeatBo is pretty darn cool. It plays songs about the alphabet, letters, and colors and moves around all robot-like. Oh, but here's the part everyone loves (besides his multi colored LED tummy), you can record yours or your little one's voice and it will repeat it back in a funny voice!
Bundle this gift with: First 100 Words board book (so great!) or the Little Golden Book, Robots, Robots Everywhere!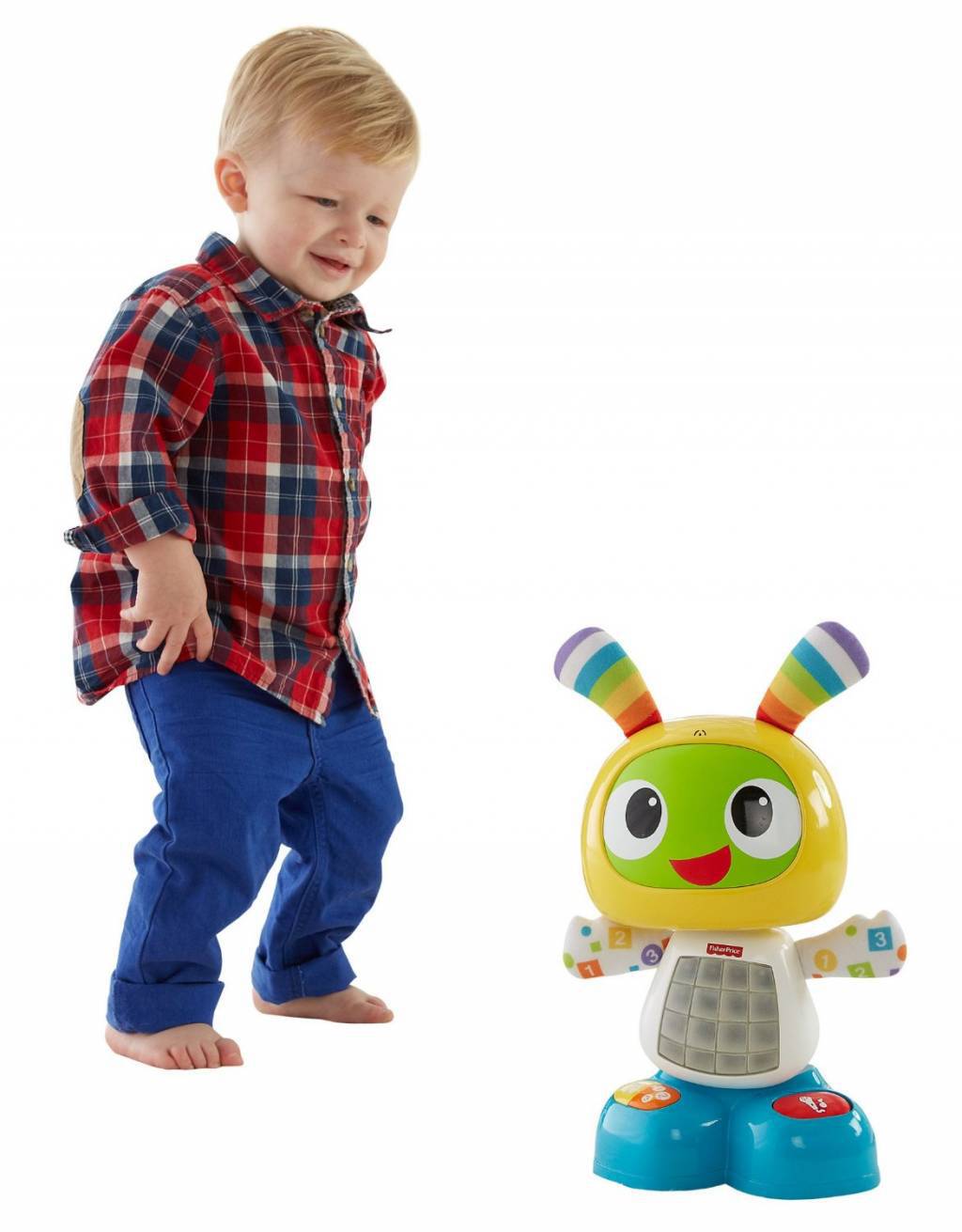 Pick #7
For the younger babes, these Matimati Baby Bandana Drool Bibs are all the rage! I can see why, too! These are way cuter than making your teething baby wear a nasty old bib every day. When your baby is drooling like a faucet of running water these bandana bibs will keep them lookin' snazzy and keep their chest dry! They're supposed to be SUPER absorbent, comfortable, and actually stay on (they have snaps instead of velcro!)
Bundle this gift with: This Vulli Sophie giraffe and these Amber Teething Necklaces are HIGHLY recommended by mothers of teething kiddos. You could also get this Manhattan Toy Rattle and Sensory Teether, which my babies were always mesmerized by!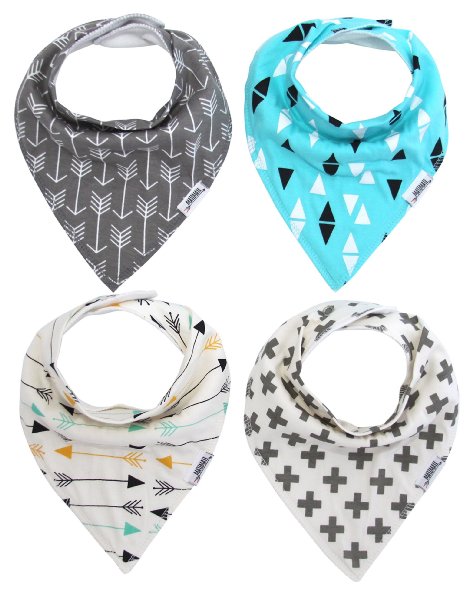 Pick #8
There is nothing worse that being stuck on a long car ride with a screaming baby that just doesn't want to be in their car seat! This Tiny Love Take-Along Arch is awesome because it can not only keep your kid entertained for a long car ride, but it's also SUPER versatile! It can attach to infant seats, convertible car seats, strollers, cribs, etc. Reviewers love that it's bendable and can be adjusted to stay in the perfect position to entertain their babies.
Bundle this gift with: this Lamaze Peek-A-Boo Forest Soft Book or a Cozy Cover Infant Car Seat Cover or one of these Baby Bum Brush Diaper Cream Applicator Tools that I've been dying to try! You can also never go wrong with Aden + Anais Muslin blankets; they are THE BEST for swaddling!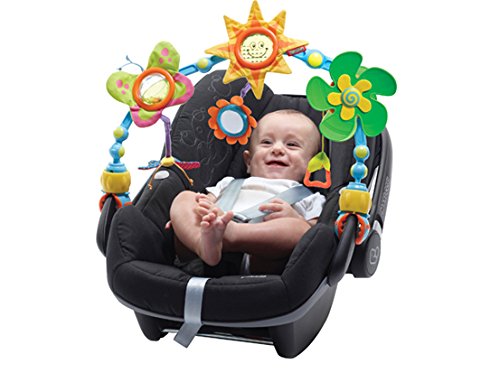 Pick #9
I am just dying over these Prince Lionheart Wheely Bugs! How stinkin' cute! We all know toddlers LOVE ride-on toys, but these Prince Lionheart ones have got Amazon reviewers gushing with praise. They are soft and padded with no sharp corners for safety AND you get to pick from some seriously ADORABLE critters- mouse, ladybug, hedgehog, lion, pig, cow, and bumble bee. They are perfect for kiddos 12 months and up.
Lower priced top-rated options: this Little Tikes Jelly Bean Racer or this Little Tikes Go and Grow Lil' Rollin' Giraffe would be great too!
Bundle this gift with: an AquaDoodle Coloring Pad or a Melissa & Doug Wooden Chunky Puzzle would be tons of fun for kids in the same age range!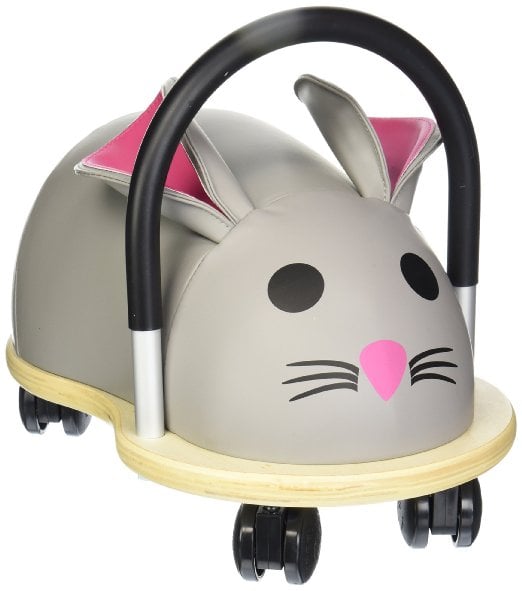 Need more gift ideas for babies and toddlers?
Check out the She Picks! from past years:
Gifts for Babies & Toddlers 2011
Gifts for Babies & Toddlers 2012
Gifts for Babies & Toddlers 2013
Gifts for Babies & Toddlers 2014
and even more can be found here at Gift Idea Central (where ALL past and future gift ideas on 'Or so she says…' are saved. It's a MUST-PIN!!)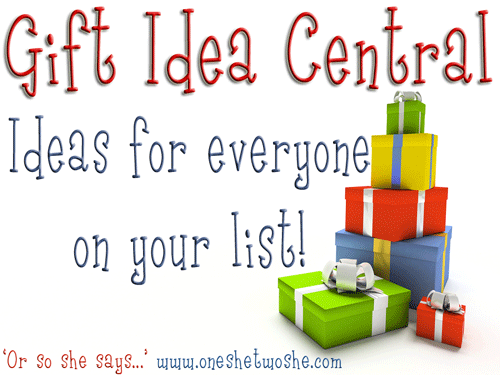 Lots more great gifts on my favorite shopping site, Amazon!
See you back tomorrow and every weekday for the 3 weeks for MORE She Picks!