Today's Picks: Gifts for Girls, Ages 3 to 6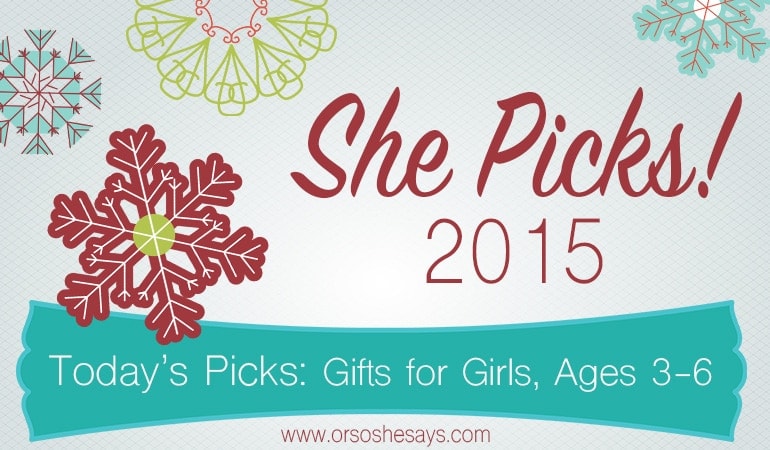 Pick #1
One of the toys of the year, these Little Live Pets Bird with Cage, are on little girls' wish lists everywhere. These little birds respond to touch, the sing, sit on your finger, record sounds and will talk back! Give the bird some extra attention and it may just sing a special song too. Several birds to choose from.
Bundle this gift with: a Bird Bingo Board Game! We use these games all the time for homeschool and the kids love them. They're fun AND educational! And, if you're going to be a bird (albeit a toy) owner, you might as well learn about birds. 😉 A couple other ideas, this Bird Sticker Book from Dover or this Bird Coloring Book.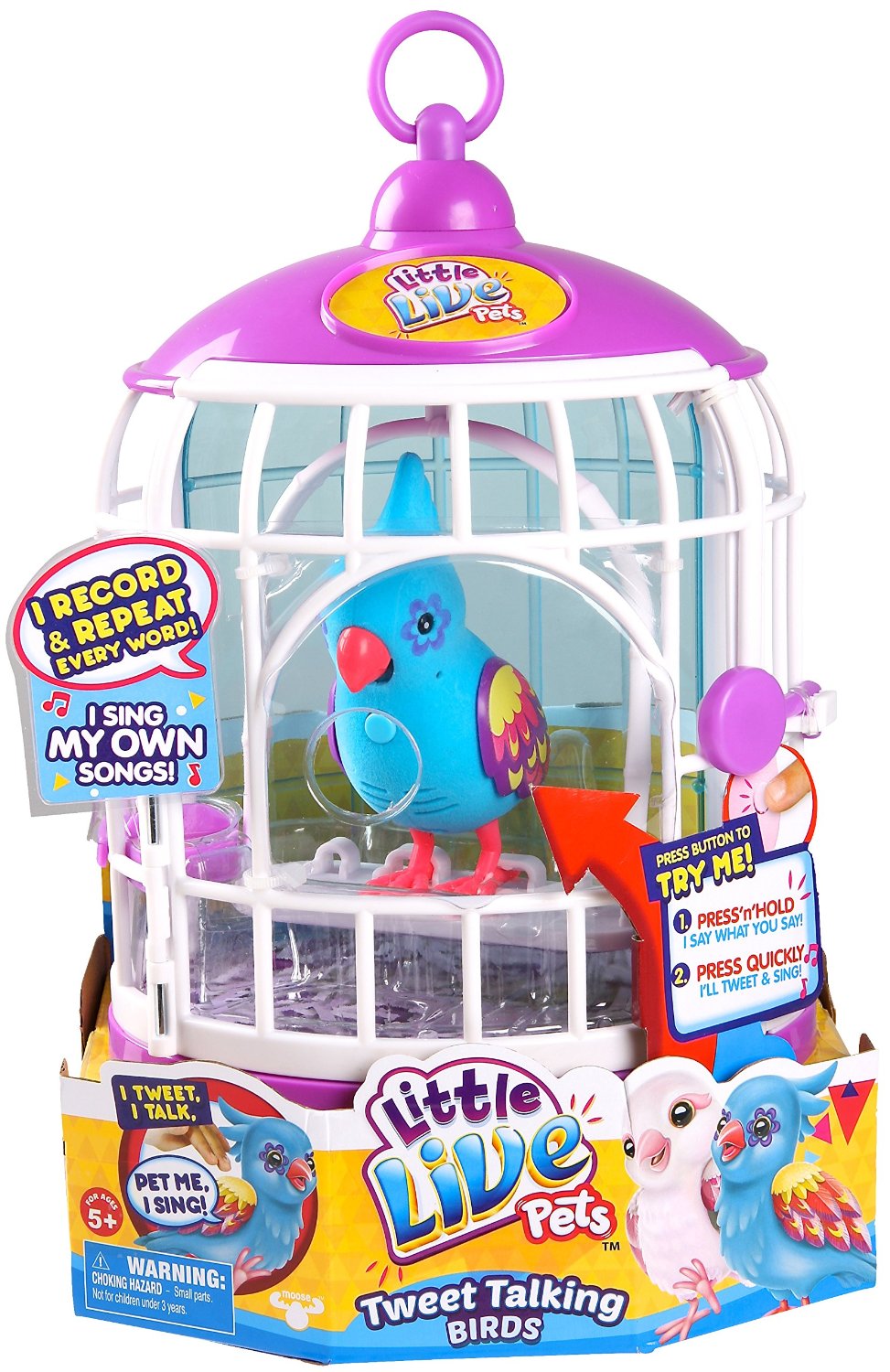 Pick #2
I love hearing kids sing… love. Most karaoke machines for kids get horrible reviews, so I was shocked to finally found one that people rave about! This KidzLane Karaoke Stage Microphone Set hooks right up to a CD player or MP3 player, includes 2 microphones, and has lots of different lights and effects. Not only will it be a lot of fun for the kiddos but the price is great too!
Bundle this gift with: The Disney Frozen Karaoke Soundtrack, a portable CD player, or this Melissa & Doug Rock Star Costume.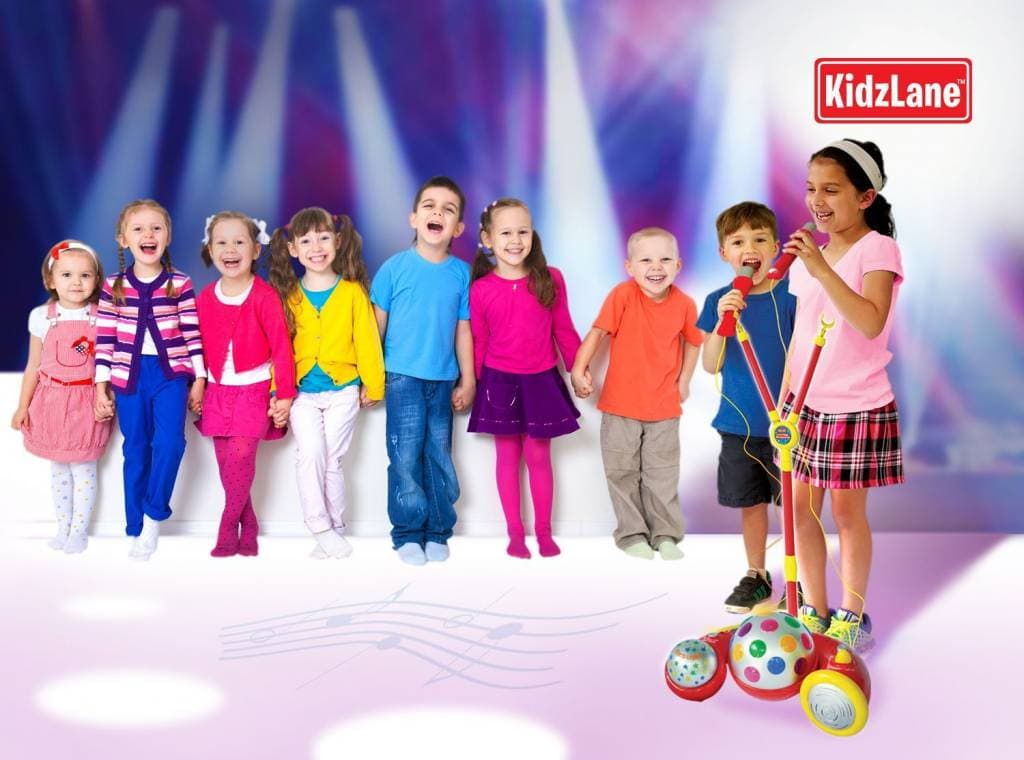 Pick #3
If you have a Barbie fan in the house, this Barbie Pop-Up Camper is awesome and reviewers agree! Simply lift the handle and the camper pops open to reveal a 3 story play-set. I think they call this 'glamping.'
Bundle this gift with: Camping Barbie! The set doesn't include any dolls, so you'll want her, for sure. Barbie wouldn't have any fun camping without her sister, Stacie, and little Chelsea and her friend are all packed and ready to go!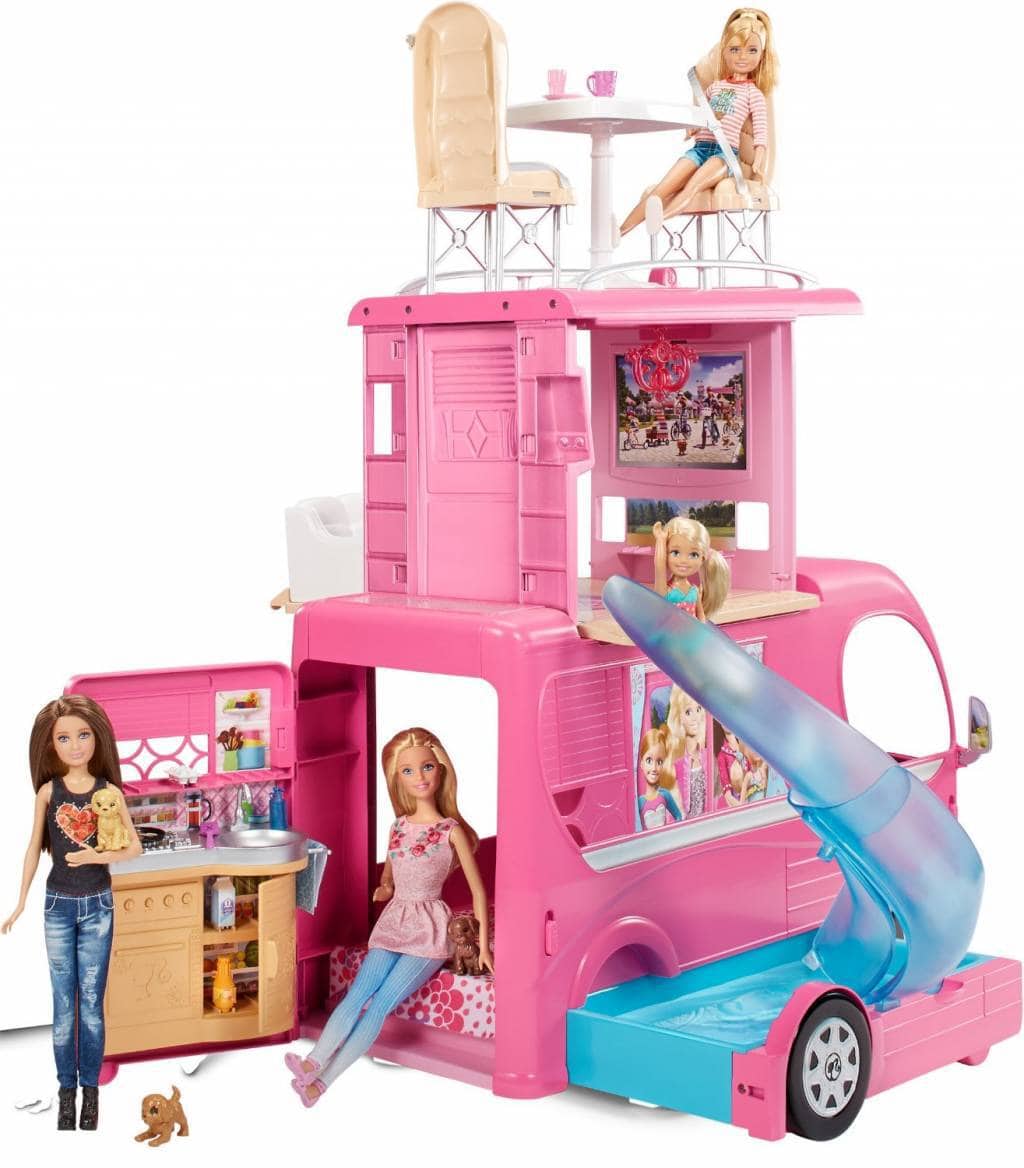 Pick #4
Frozen fans and crafters unite! This Frozen Crayola Art Kit is sure to be a hit on Christmas with 64 crayons, 22 short colored pencils, 40 washable markers, 30 paper sheets… ready to tote at a moments notice.
Bundle this gift with: a Jumbo Frozen Coloring Book, the Olaf Cuddle Pillow, or this soft Frozen Fleece Blanket.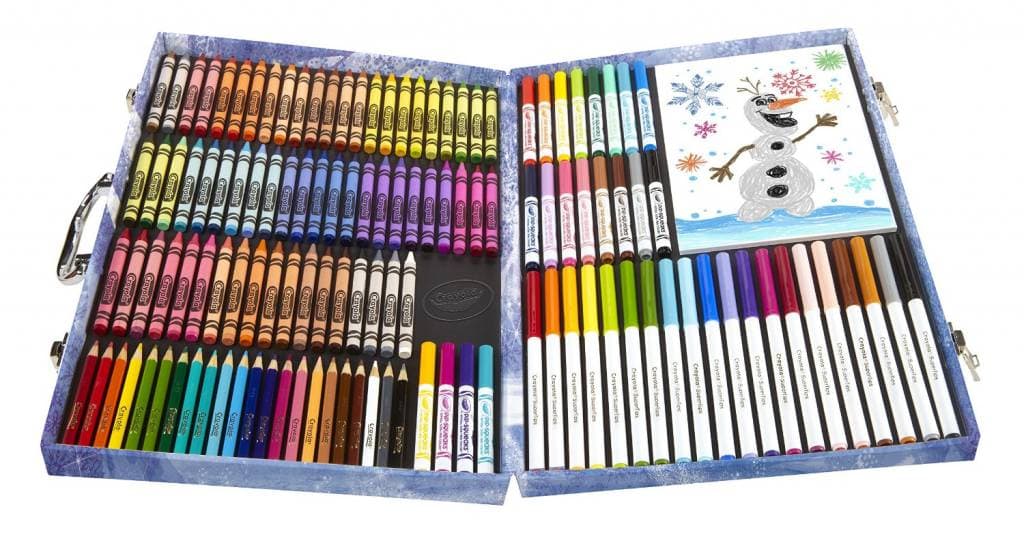 Pick #5
Gosh, I think I barely missed the Shopkins craze with the ages of my girls, but these things are everywhere right now! … the best-seller lists, the most-wished for lists, the toys of the year lists… So, I'm guessing if you have a little girl, you know all about Shopkins, and no Shopkins set is on more wish lists right now than this Scoops Ice Cream Truck!
Bundle this gift with: Season 3 Mega-Pack of Shopkins, the Shopkins Supermarket Playset (also a big hit this year!), or the Shopkins So Cool Fridge Set.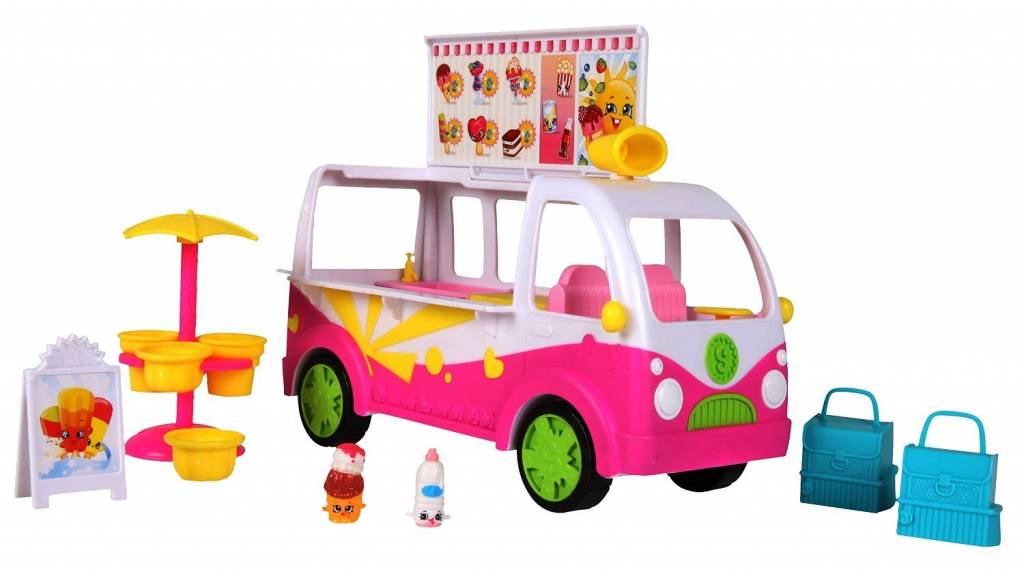 Pick #6
Anytime I can sneak in something with great reviews AND educational value, I'm all over it. This VTech Write and Learn Creative Center is wonderful. It helps kids learn their letters, how to write their name, draw simple pictures, and even includes stencils and stamps for fun!
Bundle this gift with: the Spot-It Alphabet Game, this adorable Alphabet Floor Puzzle, or this Alphabet and Number Sticker Collection.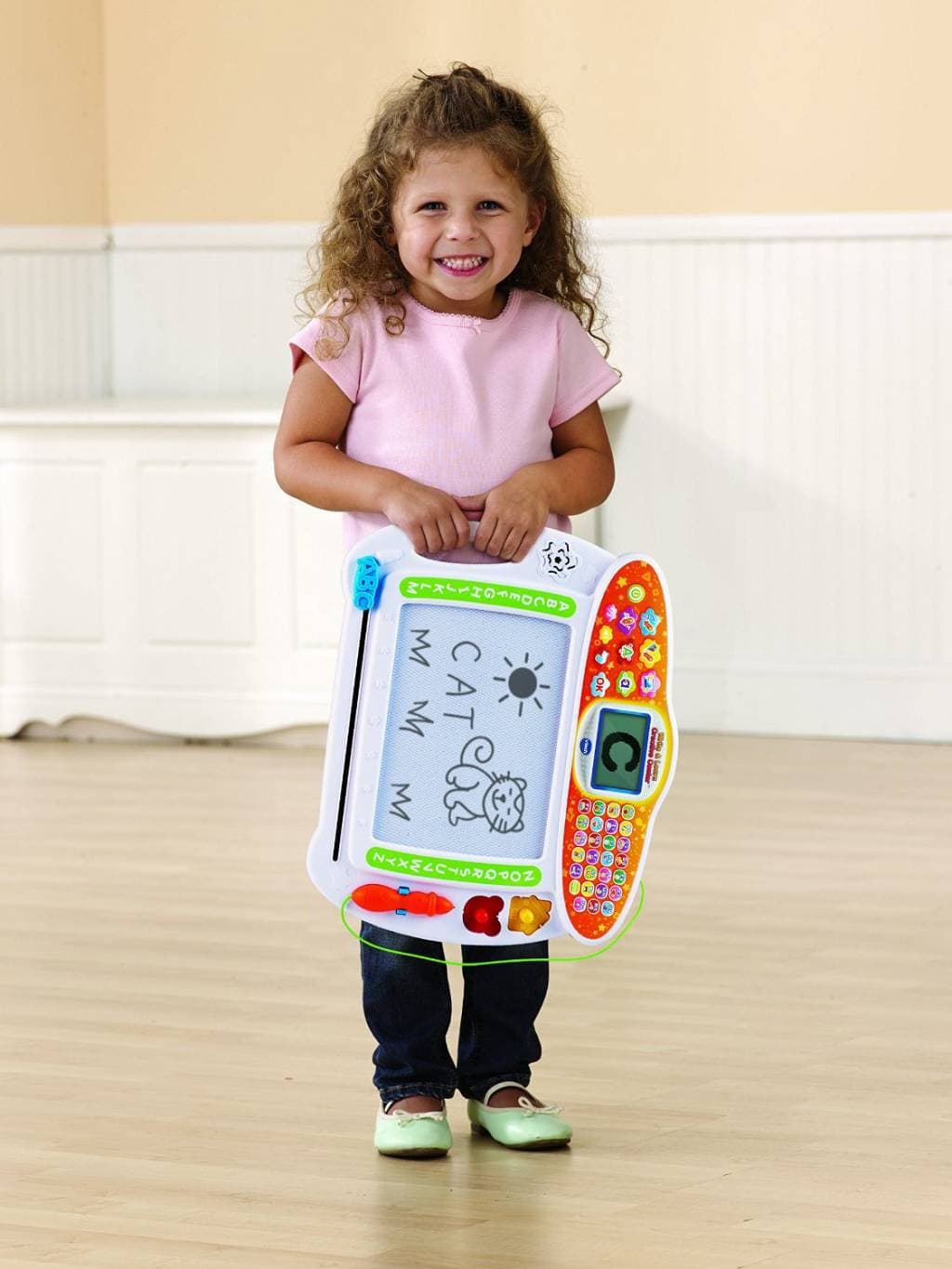 Pick #7
Do your kids beg to do lemonade stands all summer long? Granted it's not summer, but Christmas might just be the time to get something like this Melissa & Doug Deluxe Grocery Store/Lemonade Stand. Oh, and the awning is reversible, with a grocery store sign on the other side (winter fun?) Out of all the stands available, this one definitely gets the best ratings!
Bundle this gift with: Melissa & Doug Grocery Cans, Learning Resources Cash Register, or this realistic shopping cart.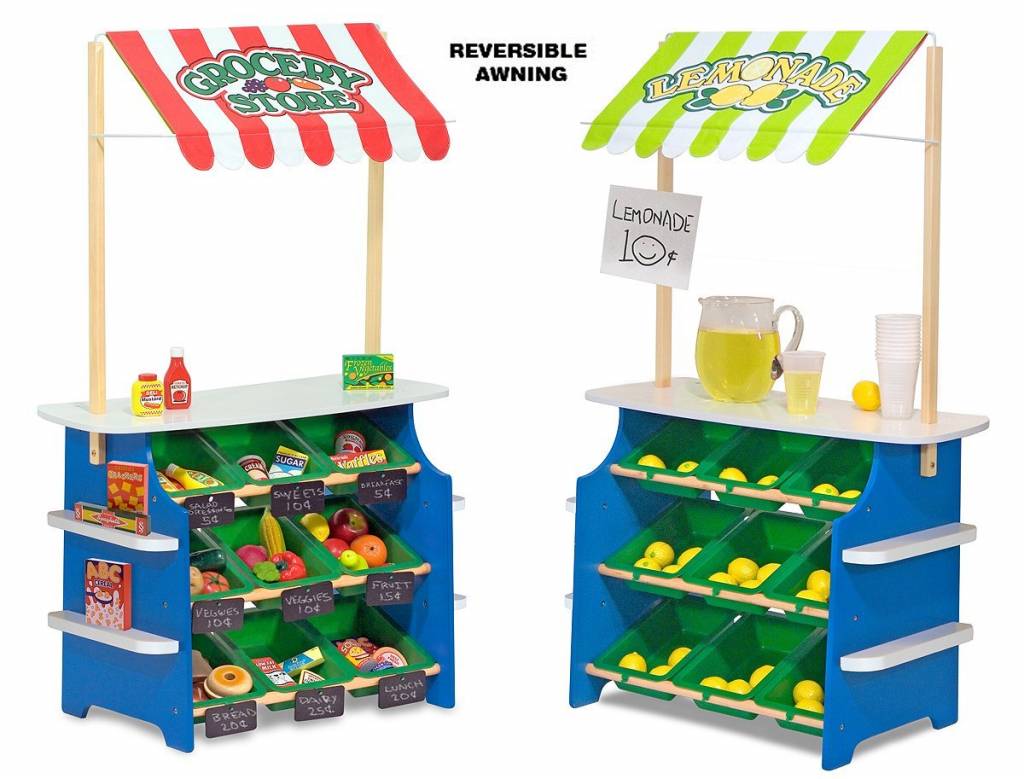 Need more gift ideas for girls, ages 3 to 6?
Check out the She Picks! from past years:
Gifts for Girls, ages 3 to 6 2011
Gifts for Girls, ages 3 to 6 2012
Gifts for Girls, ages 3 to 6 2013
Gifts for Girls, ages 3 to 6 2014
and even more can be found here at Gift Idea Central (where ALL past and future gift ideas on 'Or so she says…' are saved. It's a MUST-PIN!!)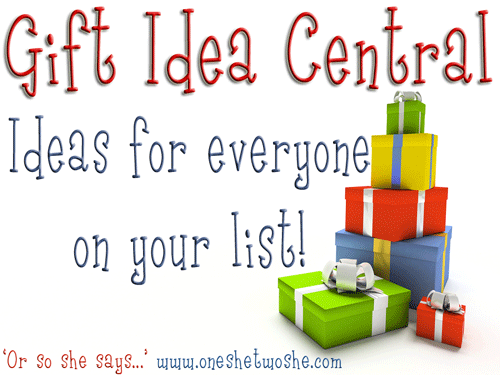 Lots more great gifts on my favorite shopping site, Amazon!
The previous She Picks! 2015 shared so far:
Gifts for Babies and Toddlers ~ She Picks! 2015
See you back tomorrow and every weekday for the 3 weeks for MORE She Picks!