Hello all. I come from a family that is very talented in writing. In my opinion, my brother Bruce is no exception – in fact he may just trump us all in his talent. With his permission I am submitting an essay he completed for a class he took while recently working on his Masters degree. It is a wonderfully written and well thought-out article. The subject matter is not only pertinent for all parents, it is also insightful and real.
Bruce is my elder by 4 years. Like any other brother, during my childhood he had his moments of being both my best friend and worst foe. In his adult years he has become an example of sage advice, wisdom-filled opinions, (obtained through life experience) and an overall thoughtful man. Just like me, Bruce is the father to 4 young sons, all of them within months of the same age as my own. You would think that we had planned it that way. We have witnessed each other struggle with fatherhood for many similar reasons. There have been many laughs, times of doubting our ability to parent effectively, and frustrations shared between the two of us for the last 12 years of fatherhood. I am certain there will only be a lifetime more of this note-swapping. I love my brother dearly. I love his wife and children. Please enjoy his heart-felt post.
– Dan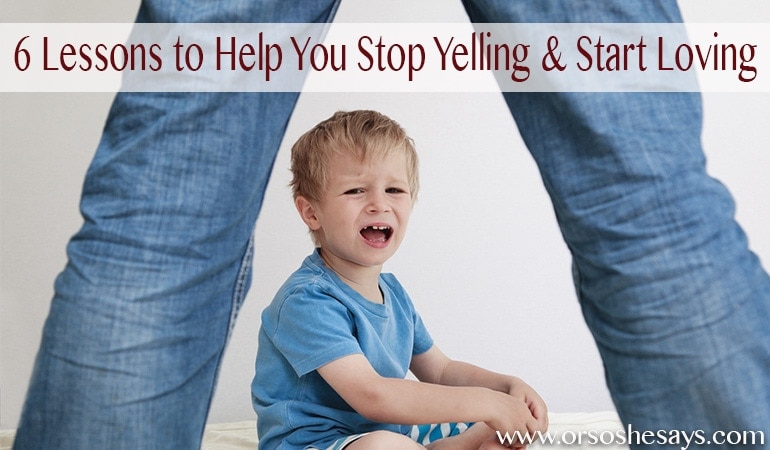 Going Bananas: 6 Lessons to Help You Stop Yelling and Start Loving
The daily hopes and fears of all parents with small children can pretty much be summed up in one word: bedtime. We love our little ones, but let's face it, by the time 7 p.m. rolls around, we parents are done, while the offspring are just getting warmed up. In fact, offspring is an apt description of our boys at this time of day: they are springing off the couch, springing off the beds, springing off the walls… while driving their parents up them! And some nights (OK, most nights) we just can't take it anymore.
It was on just such a night, a little over a year ago, when I learned an important lesson that started me on a journey toward becoming a better father (by the way, my journey is far from over, lest anyone mistakenly think I claim to have "arrived"). On this night, my six-year-old son was being particularly rowdy and unresponsive as I tried to coax him into his pajamas.
I lost it.
"Zeke, if you make another sound you are in BIG trouble!" I yelled.
He stopped making noise, but he kept moving his jaw up and down, pretending to sing, or so I assumed. The little hooligan was mocking me! I lost my temper, and whacked him (open palm) on the back of the head—harder than I intended. He looked shocked and bewildered, burst into tears, and asked, "Why did you do that, Dad? I wasn't doing anything!"
"You were mocking me by pretending to sing!" I yelled, sharing the story I'd told myself in the moment.
"No I wasn't!" he cried. And amid sobs, Zeke explained that his jaw had been bothering him all evening, making a "clicking noise" and "catching." When I yelled at him to be quiet, he obeyed, but the lack of motion and momentary silence had put his focus back onto his jaw problem. He hadn't been "mock singing" as I'd assumed; he had been moving his mouth up and down in an exploratory way, trying to make the clicking stop.
Lesson 1: Master your stories. Whether we realize it or not, we are constantly interpreting the behavior of others. Whenever we see a gap between our expectations of someone and their actual behavior, we fill in the gap by telling ourselves a story to assign "meaning" to that behavior. The trouble is, we're notoriously bad at getting it right, even while we assure ourselves that we "know" why someone behaved in a certain way. Learn to recognize, and distrust, the "stories" you tell yourself and probe for understanding.
When I realized the truth, I wanted to crawl into a dark hole… he was just being a boy! Why was I so angry? Why did I yell so much? I had developed a bad habit, almost an addiction, of yelling at my children, and I didn't know how to stop.
I had recently started graduate school, working on master of public administration degree. As it happened, that first semester I was taking an organizational behavior class, and one of the assignments was to choose a personal application project to either work on a personal problem area or develop a skill we wanted to learn, and document our progress on a daily basis. Part of the curriculum included reading a book called, Crucial Conversations, which is aimed at helping people speak calmly and intelligently when the stakes, and emotions, are high.
The night I yelled at and struck my son, I realized what the focus of my application project needed to be. A mirror had been held up to show me who I was becoming every time I yelled at my children, and the reflection was ugly.
The night before starting the project, I gathered all four of my boys around me, apologized for yelling so much, and said I wanted to change. Then I asked for their help.
"When you hear me start to get upset, will you please remind me not to yell?" I asked.
They wanted to know how they could safely do that, and we decided my boys would use a code word every time they noticed me getting upset or raising my voice.
"We'll say 'banana!'" Zeke suggested.
Lesson 2: You're not in this alone. Tell your children, your spouse, maybe even friends and your parents, that you want to yell less and love more. Ask them to "check in" and see how you're doing. Telling people you are trying to change makes you more accountable.
As I read Crucial Conversations, I began to learn about skills and techniques I would need to practice in order to avoid resorting to violence (in this sense, the word "violence" has a broader definition beyond physical attack—it refers to any aggressive behavior; in my case, yelling). I decided that when I started to feel angry, I would employ those techniques to help me avoid yelling.
My resolve was tested early and often. One morning, my nine-year-old son Riley wasted time and missed his carpool to school, which meant I had to drive him there and would be late for work. I really wanted to yell at him in the car! Instead, I asked myself what it was I really wanted Riley to learn from this situation (the answer: responsibility), and I focused on that as I began to talk to him. I reminded him that he's usually conscientious in other areas such as homework and chores, and that I knew he could get ready for school on time. I can't say he opened right up and we had a heart-to-heart conversation, but I didn't yell, and he didn't sulk in the backseat. It was a minor victory.
Lesson 3: "Start with heart." In a tense situation with your child, stop and ask yourself what it is you really want. To be right? To "win?" Or do you want to develop a stronger bond with your child, and help them to learn from their mistakes. When we focus on the growth we're trying to achieve with our children, and with ourselves, it's easier not to get angry.
Of course, some things just set you off instantly. When you're seeing red, it's really hard to "start with heart," or anything but the nearest blunt instrument of pain (I jest – child abuse is not cool.) I don't remember what happened exactly, but on one occasion, I was so mad that the only thing that saved me from yelling was to step out of the room, grab a throw pillow from the armchair, and scream into it. The boys poked their heads around the corner to see what I was doing, and by that time I'd vented enough that we all ended up having a good laugh together.
This practice of transferring my anger to an inanimate object worked again a few weeks later. We were in the kitchen, and I was attempting to get the little slackers to do their after-dinner chores. Although I didn't yell, I reprimanded them sternly.
"Banana!" Zeke interjected.
Calmly, I explained that I wasn't yelling, and to demonstrate, I turned to the cupboard behind me and yelled at it:
"Cupboard! I've told you five times already to start sweeping the floor! Get on it now, or else!"
Then I turned around and said, "That was yelling."
Everyone smiled, our pool of shared meaning was a little deeper (now we all understood the difference between yelling and speaking sharply), and soon the boys were doing their chores.
Lesson 4: Step out of the conversation. Whether you do it physically or mentally, sometimes you have to remove yourself from the situation in order to regain control. Some people count to ten, others (like me) yell into pillows, and others look for the humor in the situation. Whatever your technique, when you feel the anger building, call "time out" until you've gained some perspective. Don't just react blindly.
Once you've got yourself back in control, what then? How do you talk to a child (or anyone) when the stakes are high? How do you make yourself understood without being misunderstood, which happens all too frequently in dialogue (remember "master your stories?").
The key is this: you've got to make it safe for the other person. Your child won't hear you if all he senses is anger and lack of acceptance. Instead, he'll withdraw into either silence (pouting, stonewalling, covering his ears) or violence (yelling back, arguing, blaming you or others) as a way of self-protection. Either way, you're not going to understand or be understood. Dialogue is about sharing your meaning (i.e. your interpretation of the world around you) with others AND seeking to understand their meaning. Think of it as a swimming pool, where every time you successfully communicate with others, you're adding water, and encouraging them to do the same until you've got a "pool of shared meaning" that can accommodate both of you.
Going back to my talk with Riley in the car, to help make the situation "safe" I used a technique from Crucial Conversations called a "contrasting statement." It's simple: first, you tell the other person what you don't want them to think or believe, and then you tell them what you do want them to understand. What I said to Riley was basically this: "Son, I don't want you to think I don't love you or that I don't believe in you. What I do want you to know is that I know you can be on time consistently, because you're usually very responsible."
Lesson 5: Create safety. Make sure your child knows, first and foremost, that you separate the behavior from the person. Tell her again that you love and respect her. Remind her that you want the very best for her. Don't follow those statements with a 'but,' as in, "…but you really messed up this time." Instead, use an 'and,' e.g. "I love how you're usually kind, and I know you feel bad for hitting your sister, and I'm sure you'll try harder."
Outcome and Reflections
I can't say I've stopped yelling altogether, but my six-week application project taught me some valuable lessons, and the overall trend has been positive. I've realized that yelling is an inward-focused abuse of power. When I yell, I disregard the feelings and agency of my boys in my attempt to control them. A perfect example of this inward focus has been my tendency to speed along the bedtime process so I can have "me time," rather than recognizing it as a near-sacred opportunity to experience "we time" with my children.
I've also come to understand that yelling is synonymous with laziness. There are far more creative ways to influence my sons, but those ways take more thought, effort, and time. Yelling is a shortcut, and because it works (and provides a fleeting feeling of control), it is also addictive.
The "stop yelling" project has also taught me important lessons about myself. After analyzing my failures, I realized that I usually gave myself permission to yell beforehand. I either envisioned myself yelling shortly before doing it, or I actually said something like, "If you do that again, I'm going to completely lose it!" (It was never long before that prophecy was fulfilled.) By saying that, I gave my children power over my emotions and relinquished my control in advance. In contrast, when I imagined myself responding calmly and lovingly in advance, it was easier to act that way in the moment.
Lesson 6: Never give yourself permission to yell or be violent. The thought always precedes the action, so if you stop the thought, you stop the action.
Because I involved my boys in this process, when the six-week period of my project concluded, I asked my oldest two boys whether they noticed any change. Riley said, "Yes, I noticed and it feels better."
Sammy, then 11 years old (and the child who tries my patience the most), gave the same response. I then asked him whether he felt any different about me.
"No," he answered.
I felt dejected, but probed for deeper meaning.
"And how do you feel about me?" I asked.
"Good," he said, without hesitation. "I felt good about you before and I feel good about you now. That hasn't changed."
His answer taught me a valuable lesson: children are quick to forgive, and slow to place conditions on their love (no wonder Christ admonished us to become like little children!). My son's ability to separate my behavior from my intrinsic value to him was a powerful example of how I should treat others, especially my children.
—————————————-
Author's note: The six lessons in this article are adapted from the book Crucial Conversations, by VitalSmarts. The author is not in any way affiliated with the VitalSmarts organization.