TODAYS PICKS: Gifts for Families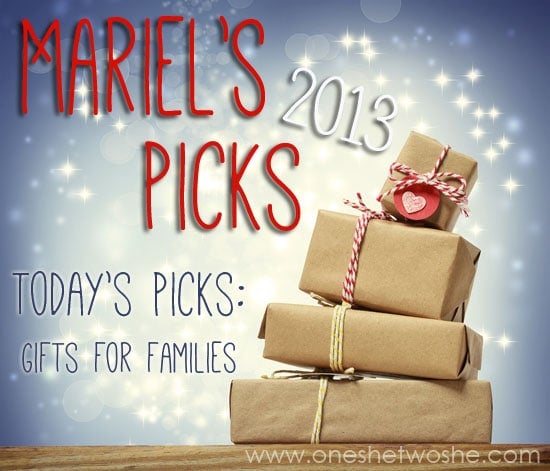 This past summer, my kids went to a pool party/carnival, hosted by one of the super-sweet ladies at church. The kids are all about a pool, but the minute someone yells 'snow cones!'… they're first in line. The kids were so fascinated by the fact that this lady had her very own snow cone machine. I mean, we have a cotton candy machine, but no… snow cones are awesome, especially in the summer. For only $25 bucks and getting great reviews, I think this Nostalgia Electrics Snow Cone Machine would make a great family gift! Bundle that with a getting-started snow cone kit, complete with paper cones, straws, and 3 flavors.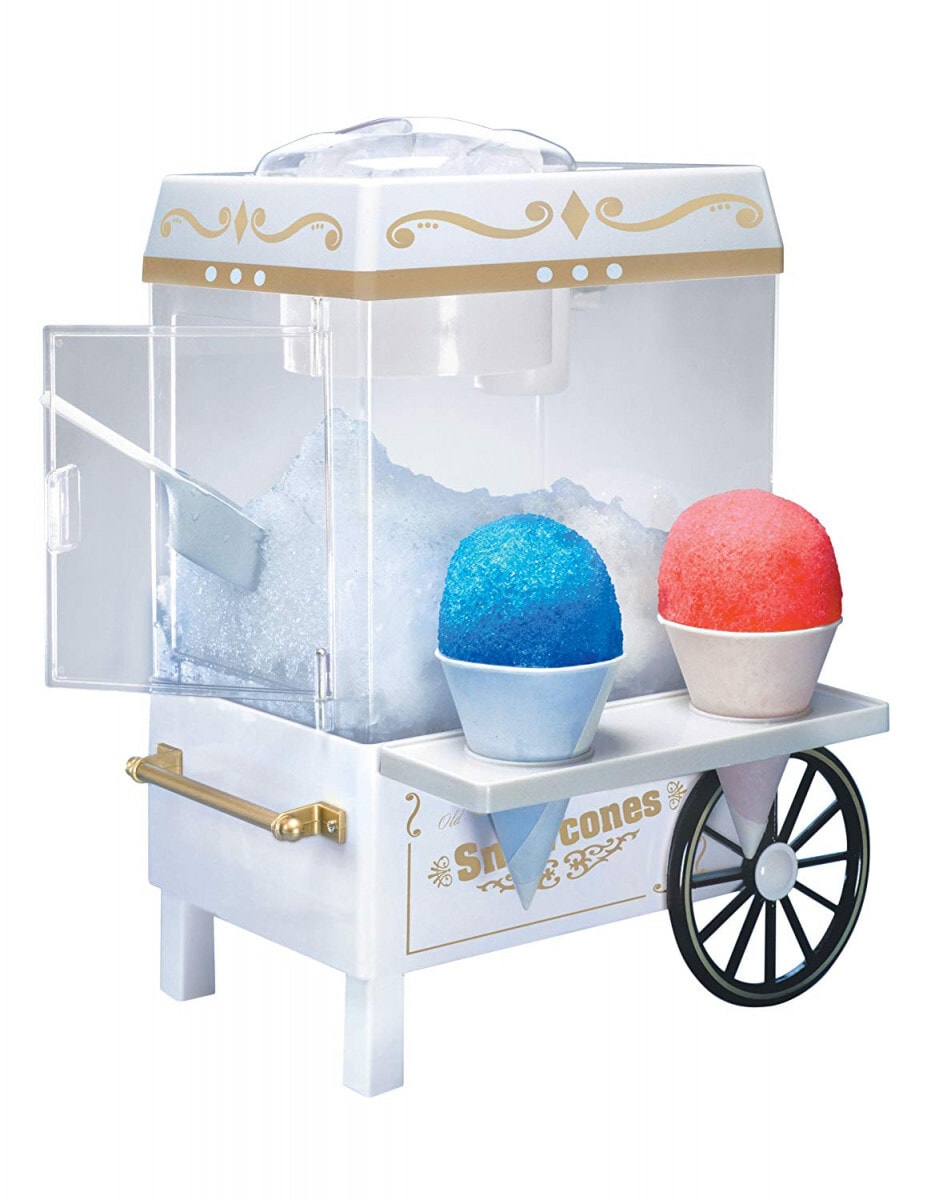 Too cold to think about snow cones right now?? My sister-in-law was recently telling me about the Soda Stream she just received, and I totally want one for my family. The kids (and the man) would love this! It's a clever kitchen device that turns ordinary tap water into soda pop. You can choose from over 60 available better-for-you soda flavors, regular or diet, that won't include high fructose corn syrup or aspartame. Each soda mix makes up to 12 liters and additional mixes can be purchased on Amazon any time. I would suggest purchasing a couple extra reusable soda bottles.
While I'm on a roll with sweet-treats, um… this. Look. I think I need some Skookies in my life. This cast iron Skookie kit, comes with two pans, oven mitt grips, and a package of Lehi Roller Mills (Utah!) cookie mix. Fun ways to bundle this gift: a great family movie and jar of hot fudge sauce.
Alright, that's enough sugar. Okay, so camping is always a fun family activity, right? Back to goodies already, this Pie Iron Recipe Book would be the perfect companion to a… can you guess?? Pie iron!
Every Sunday, I try to make a really delicious dinner. Most weeknights are mac n cheese, tacos, grilled cheese and soup, things like that… unless, I get some surprise free time and I'll amp it up. But, the kids always look forward to Sunday dinner because they know it will be one of their favorites, like Chicken Alfredo, Hamburger Gravy, BBQ Ribs, whatever. While we're eating, we always go around the table and all the kids have to tell us about what they learned at church and what their favorite part was. We do it too, of course. It's always fun because it opens up lots of great discussions. Afterwards, the kids like to pull questions out of our Melissa & Doug Family Dinner Box of Questions. We learn lots of great things about each other! Great product, great idea, great gift, family time is awesome. Fun ways to bundle this gift: a frozen dinner, plate of cookies, or recipe book (how about Favorite Family Recipes?)
I'm always looking for fun games that will include my younger kids and still be fun for adults. I've heard great things about Tenzi. It's fast paced and pretty much goes like this… be the first person to get all 10 of your dice on the same number. So simple but super fun! There are also directions for a variety of others way to play, but that's the basic game. One package will accommodate four players, so if you've got a big bunch like me, you may have to pick up an extra.
One more game… Curses is the one I just picked up to play with my siblings this weekend, when we all get together. I haven't played it yet, but it sounds like a riot. "Cast a laughing spell with the party board game Curses. Players receive curses such Speak like an old grizzled pirate,in or You cannot bend your elbows,in which they must maintain throughout the game. Act out any number and combination of wacky commands without breaking the curse. The player with the last remaining curse wins. Curses is full of hilarious antics that will enchant any party or family game night. Easy to play, hard to stop laughing." ~ Amazon. Fun ways to bundle this gift: a bucket of licorice or gift basket of treats.
I hope you found some great gifts for families. See you back here tomorrow for even more of Mariel's Picks! (and don't forget to check out the previous picks…)
* Need more ideas? Check out the gifts for families from previous years: Gifts for Families 2009, Gifts for Families 2010, and Gifts for Families 2012. Even more gifts for families found on Gift Idea Central…keep reading…
* Be sure to pin and check out Gift Idea Central, to see all the gift ideas ever shared on 'Or so she says…'. All future gift ideas are posted there, as well.
* An extra little tip: I find so many great gifts on Zulily. It's seriously the best daily deal site out there. They offer super deals on name brands, and I discover so many new shops that I've never heard of. Shipping is sometimes slow, so plan for that. But, anything with a present icon will ship by Christmas!