TODAY'S PICKS: Stocking Stuffers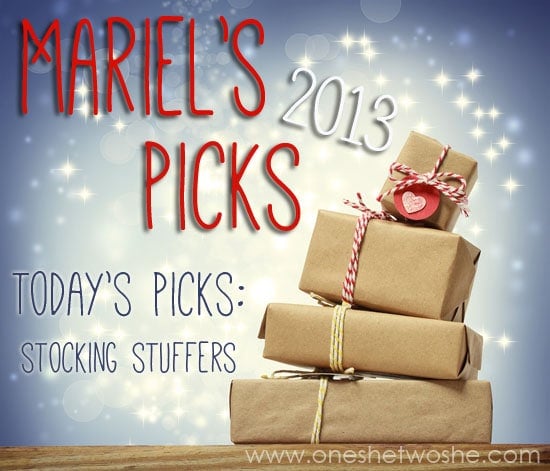 For the gal who loves to exercise, these Sweaty Bands are awesome for keeping the hair and sweat out of your eyes, and they actually stay on, without slipping! There are tons of colors and patterns to choose from.
My boys would love this Foam Strike Pocket Ball, the 'mini sling-shot with major performance.' Just $9 bucks! It's supposed to shoot the balls over 40 feet! Buy a few and start a family war.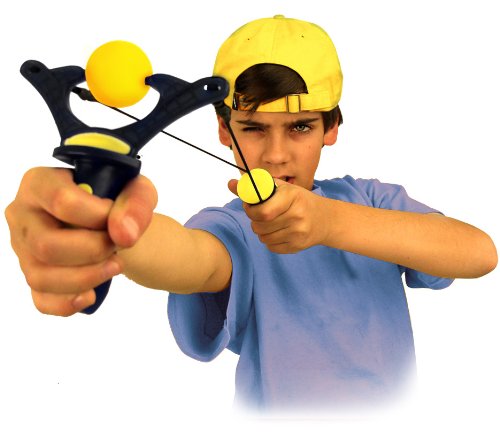 Basically anything from Melissa and Doug is awesome. I love these Water Wow! activity books for younger kids. Just fill the pen with water. The water makes the colors appear on the page. After it dries, the color disappears and they can do it all over again. There are several different themed books to choose from and they're under $5 bucks!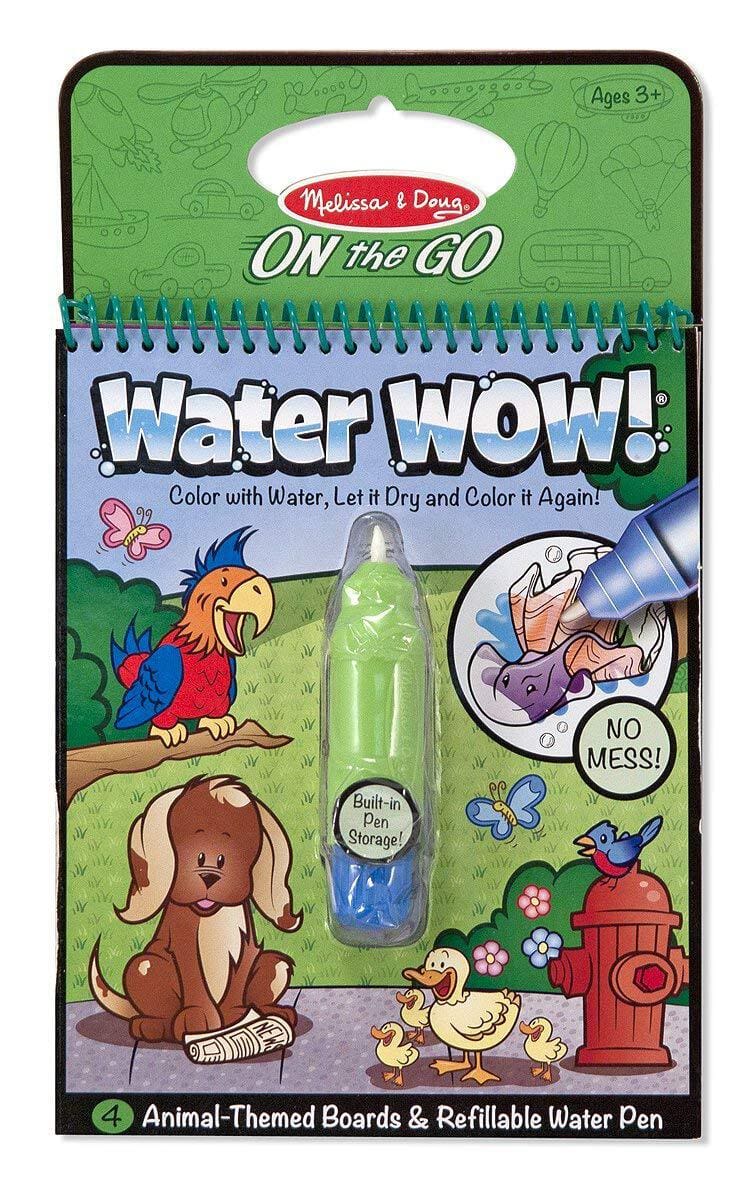 This lip gloss, Color Wand Collection from Sephora would be a perfect stocking stuffer for women or teenage girls. Each kit comes with 3 wands, and 4 colors on each wand.
I always include a toothbrush in stockings and THESE are my favorite toothbrushes! Everyone makes fun of me for using them cause they're shaped weird and have a huge head, but I'm telling you… they're awesome. The first time you use a Scuba Radius Toothbrush, you're like 'dang, that thing is huge in my mouth.' But, then you start to see the logic in it. It covers your entire tooth while you're brushing, and then some! The handle is shaped for perfect grip (right and left hand available), and… I just love these toothbrushes. I've had to use a normal one on random occasions, and I feel like I'm using a baby toothbrush. Ick.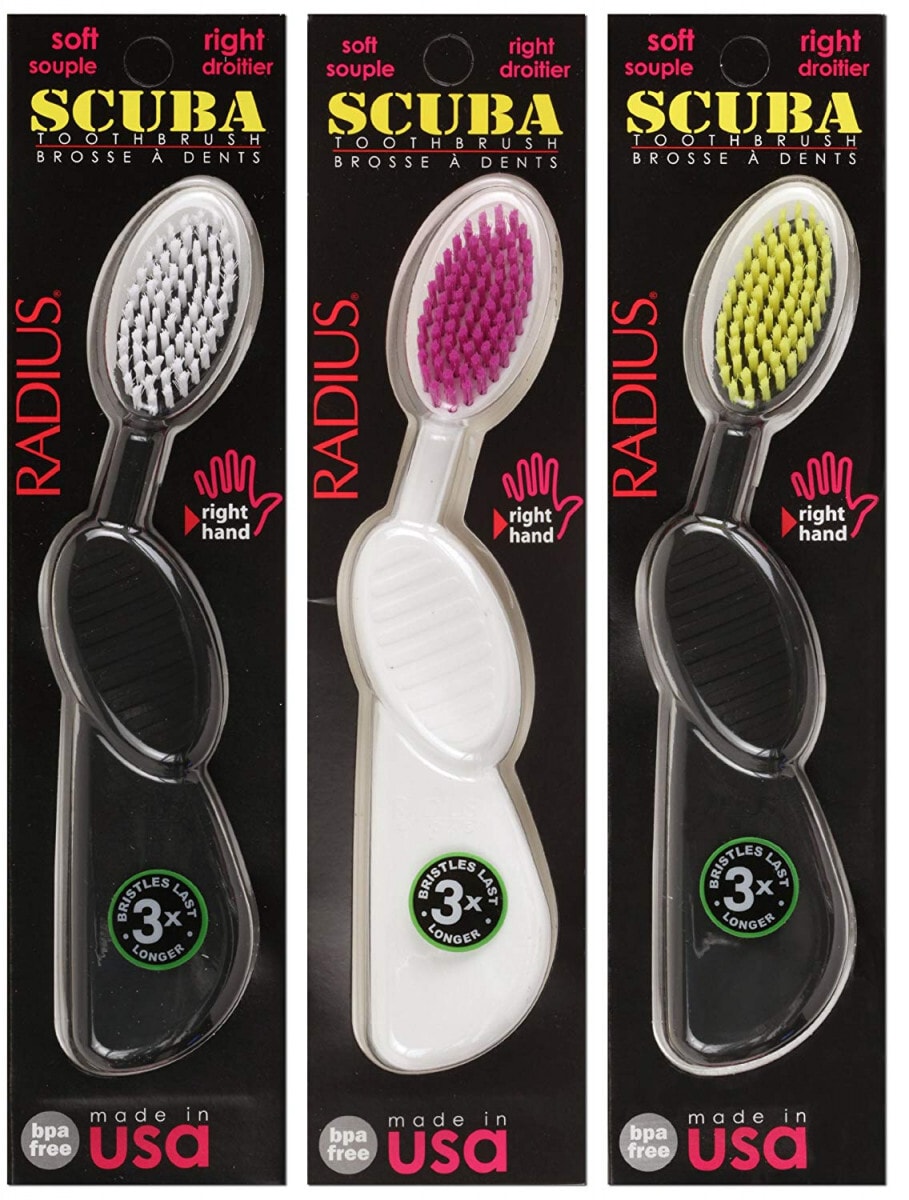 For the handy man, I love this Stanley 4-in–1 Pocket Screwdriver. I need a million of these in my house. We can never seem to find a basic screwdriver when we need it.
Aching feet?? These Foot Rubz balls get awesome reviews…and they're cheap!
For pocket knives and serrated blades, this little $8 dollar compact travel sharpener is a best seller. Guys love to hook it on their key chains, keep in it their glove box, and tool belt. Makes sharpening quick, easy, and effective.
Finally, I love these Lamaze Cloth Books. They have soft, washable, crinkly fabrics. Babies love crinkly! There are peek-a-boo flaps, bright colors, and moms LOVE them! There are several books to choose from. My little Benny will be getting one this year.
I hope you found some great stocking stuffer ideas. See you back here tomorrow for even more of Mariel's Picks! (and don't forget to check out the previous picks…)
* Need more ideas? Check out the stocking stuffer ideas from previous years: Stocking Stuffer Ideas 2009, Stocking Stuffer Ideas 2010, Stocking Stuffer Ideas 2011, Stocking Stuffer Ideas 2012.
* Be sure to pin and check out Gift Idea Central, to see all the gift ideas ever shared on 'Or so she says…'. All future gift ideas are posted there, as well.
* An extra little tip: I find so many great gifts on Zulily. It's seriously the best daily deal site out there. They offer super deals on name brands, and I discover so many new shops that I've never heard of. Shipping is sometimes slow, so plan for that. But, anything with a present icon will ship by Christmas!